See inside super-stylist Colin King's apartment, a minimalist masterclass in creating a space full of personality
Colin King's New York apartment is the perfect place to showcase his clever way with curation, using minimalist techniques to celebrate the very best of things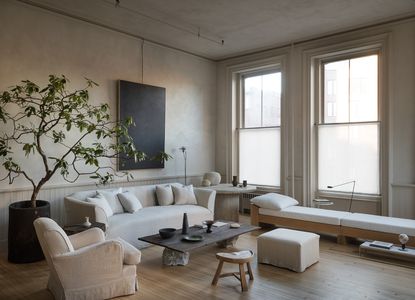 (Image credit: Future/Matthew Williamson)
The Livingetc Newsletter
For style leaders and design lovers.
Thank you for signing up to LivingEtc. You will receive a verification email shortly.
There was a problem. Please refresh the page and try again.
There is an understated cool to New York interior stylist Colin King that pervades everything he touches. Maybe it's because he gets it all just right while looking like he's not trying too hard. Everything he styles - and now designs - appears as if it was organically meant to be that way, including his own home.
Sought after as a creative director by leading brands such as Zara Home, Anthropologie and West Elm and with his own lines at Beni Rugs and MENU, he, and his work, come across as authentic and natural. He is a leading light of the new minimalism in interior design movement, which celebrates the best of things, rather than hides them away.
Self-taught, with creative genes that were always there - he was a ballet dancer as a teenager - he believes in ideas evolving as they progress. 'I approached the decorating of the apartment by trial and error, similarly to how I approach most of my styling and creative work,' he says. 'I experimented over and over again with paint colors and furniture layouts until it clicked and the space felt like a home I was excited to come back to.'
Colin found the rental, an historic loft-style apartment built in the 1890s as a dry goods store in Tribeca, the heart of downtown Manhattan, nearly two years ago. 'I fell in love with the open layout, high ceilings, and gorgeous windows,' he says of the sixth floor space. 'Given that I travel frequently for work, I was searching for a place where I could reset and re-center myself when back in the city.'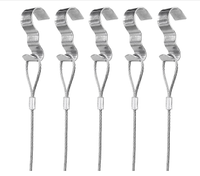 Revamp-wise, it was more about peeling back the layers to restore the apartment to its original spirit, than a massive overhaul. Floors were stripped of their dark staining to reveal beautiful original pine floors; new doors were installed; living room walls and ceilings re-plastered in a deep bespoke beige, and mouldings and panelling painted to match.
His belief in the power of objects means it was important to surround himself at home with purposeful items. 'I've included several pieces from past projects, plus reminders of my childhood - such as rocks (referencing his childhood hobby of collecting stones), which add a natural element to an otherwise urban environment,' he says.
The apartment is a moving feast, intended never to look too decorated or finished - even the tree in a pot has changed since this shoot, the leaves having dropped and it has become a twig installation. 'I am constantly tinkering and forging new relationships with objects in a space as part of my work,' says Colin, 'and I wanted the freedom to be able to do that in my own home.' In keeping with this career of 'tinkering', he has just published his first book, written with Sam Cochran, called 'Arranging Things', which takes the reader through his very personal process of combining items and cultivating beauty in everyday life.
In contrast to the lightness of the living area, he embraced the dark, windowless bedroom and bathrooms by painting them in warm, moody shades. And because his apartment is a live-work space, he transformed a room once designated as a den into his home office.
Maybe because of his perfectionist personality, Colin says the whole project was somewhat outside his comfort zone, having never lived in a loft or space of this scale before.
Finding that the furniture from his previous home in Brooklyn Heights looked like doll's house pieces when moved here, he embarked on designing his own - 'that was particularly nerve wracking,' he says. But what he learned most from the project was that for him every single detail is significant. 'I took my time and updated everything bit by bit, ensuring I didn't rush the process. And I found that it's OK to make mistakes but to not settle for them.' Ultimately he says, 'this apartment has been a wonderful teacher.'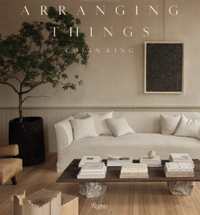 Arranging Things by Colin King, Amazon
Colin's beautiful new coffee table book offers more examples of how to curate like him. There is plenty of advice and inspiration and it's well worthy of being a display piece in its own right.
Get Colin's look
For style leaders and design lovers.
A legendary houses editor, Mary Weaver held the job of Homes Editor on Livingetc for over a decade. She set the aesthetic for which the brand has become known. She is now a freelance stylist, art director and writer, regularly contributing to Livingetc and overseeing the brand's successful House Tours franchises of live and webinar events.