'Your home should celebrate your story!' Dabito reveals his 3 secrets to a colorful and joyful home
The color expert explains how to decorate a home that's full of life and soul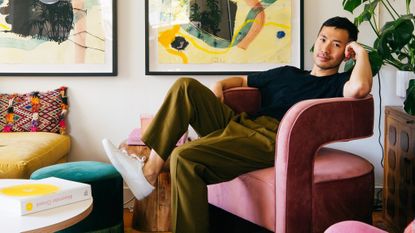 (Image credit: Old Brand New, Dabito)
You've come across the best reading material you could possibly find if you're into joyful interiors and expressing your personality through decor. And if you're not into these things, I am pretty convinced that by the end of this, you'll at least be curious to dip your toes into the tempting waters of maximalism. I had the pleasure of sitting down for a chat with the wonderful color aficionado Dabito - founder and creative director of Old Brand New - a creative studio specializing in design, art direction, branding, and photography.
Dabito wears many hats, but what he's most known for in the design world are his joyful interiors full of color and soul. There isn't a better person more well-suited to answer questions on all things color and maximalism, and the launch of his book, Old Brand New - Colorful Homes for Maximal Living was the perfect opportunity.
The book showcases beautiful imagery of Dabito's meaningful home makeovers, with tips on how to completely transform your space to be an extension of your personality. From actionable advice on how to layer your space with accessories to how to hang a gallery wall, style bookshelves, or even design a vacation-inspired outdoor patio space - you're sure to find plenty of ideas to inspire.
In our chat we've covered the art of layering, the 'no rules' rule of pairing colors, mixing old with new, and telling your story through your design language. After following these three steps to maximizing your design, I've no doubt you'll be eager to follow your instinct and create a fresh interior that is unapologetic 'you', regardless of what interior design trends dictate.
1. Understand the art of creating 'wow' moments
Raluca Racasan: Old Brand New, your latest book is 'a deeply personal and compassionate look at home ownership and rentership'. Can you explain this a bit?
Dabito: This being my first book I was very intentional about writing my background and how I got started with design. Growing up in an immigrant family in a small house, and sharing a bedroom with my mum, my dad, and my sister, I was just very fixated on furniture, and moving it around, because I always wanted to find a better flow. And I was also obsessed with color. It was my way of expressing myself.
Finally, when I moved 'out' into the living room in my senior year of high school when I was 17, I started to decorate. And I saw how decorating my space made it very personal, and it was a very powerful feeling to have some ownership of the space. Carving a space out for yourself is so important for your well-being. I created a safe space for myself, and that's what I wanted this book to be about - creating a safe space for yourself. It's about celebrating color, and color is so meaningful, and tells a story of all your memories, places you've been, and people you've met, so I wanted to express that.
RR: You seem to be wearing many hats: designer, photographer, artist, blogger, and passionate vintage hunter. How have they all informed your aesthetic and how are they translating in your work?
D: Sometimes I stay up all night and I have these wild ideas. I am a creative person and visual artist. My background is in printmaking and graphic design, and my approach to interiors is still very much similar to graphic design where I think about layout, flow, and creating a 'wow' moment, within a graphic sensibility. There are similar principles - you're dealing with a hierarchy of elements. I think about how colors and design elements communicate with each other, like how a pillow communicates with an artwork, and what the dialogue is. That's how I approach interiors.
2. Layer finishing touches for a maximalist look
RR: The book offers actionable advice to layer spaces - what do you mean by layering, what does it achieve, and how can we do it?
D: Layering is all about finishing touches. Filling your space with really personal things and mementos, artworks from travels, from a friend, or even something you've made - celebrate that. I love a gallery wall, I'm a maximalist, and the book is about maximalist living and encouraging people to layer pillows and throws and a lot of these decorative elements in a space. Plants also add life and color - vintage items as well. You want to balance old and new. This is an important focus of my book, balancing contemporary and old things in a space to make it more dynamic and beautiful. Fill your space and then edit.
RR: Your designs are full of color but they're equally soothing and balanced. What is your advice for achieving that colorful, maximalist look without it being overwhelming?
D: The thing about maximalism in interiors is that it's not about just a lot of things. It's about color and texture and you don't have to fill the space. Start layering one by one. One pillow, two, three then four… Start small. People are scared and don't know where to start. Start with one wall first. Paint that, then the ceiling. Add one piece of art, then add more later. Intentionally design and decorate your space. It's not something that happens overnight - be patient. It's a process that takes time. Choose items that have a story behind them, or that remind you of something. Once you attach a memory to this object or color, the space doesn't feel overwhelming, it becomes welcoming. Everything has a story, the story of you.
3. Be bold with color and curate interiors that celebrate you
RR: How do we know what colors to pick that we won't get bored of?
D: People are terrified of decorating with color, but choose colors that remind you of very special, specific things. Maybe it's your grandma's favorite color that you want to honor and you find this pillow that reminds you of her and brings you joy. If you pick a color that has a meaningful story to you, you won't get bored. But on the flip side, it's okay to be bored and repaint your walls. I've changed mine and might do another color - a purple, or an aubergine. You can always celebrate new stories because you're always growing and evolving and that's the fun part about designing your space, it's everchanging, and it's exciting.
RR: Finally, I'd love to know what modern living means to you.
D: Modern living is about celebrating yourself and your stories, your accomplishments, and even your struggles, and showing that in your space. Express yourself with color and surround yourself with beautiful things. Modern living is being surrounded by all of these stories that celebrate all the parts of you in the home.
Inject color into your home with these top buys
Price: $49
This beautiful photograph by Dabito will bring a touch of color and a joyful feel into your home. Best hung somewhere you can see it often, to put a smile on your face. Let this be the start of your own maximalist gallery wall.
Price: $958.80 (one two seat section)
Pink sofa anyone? Don't be afraid to invest in a colorful sofa. It will transform your space and bring so much character. Layer with colorful throw pillows and you've got yourself a maximalist look.
The Livingetc newsletter is your shortcut to the now and the next in home design. Subscribe today to receive a stunning free 200-page book of the best homes from around the world.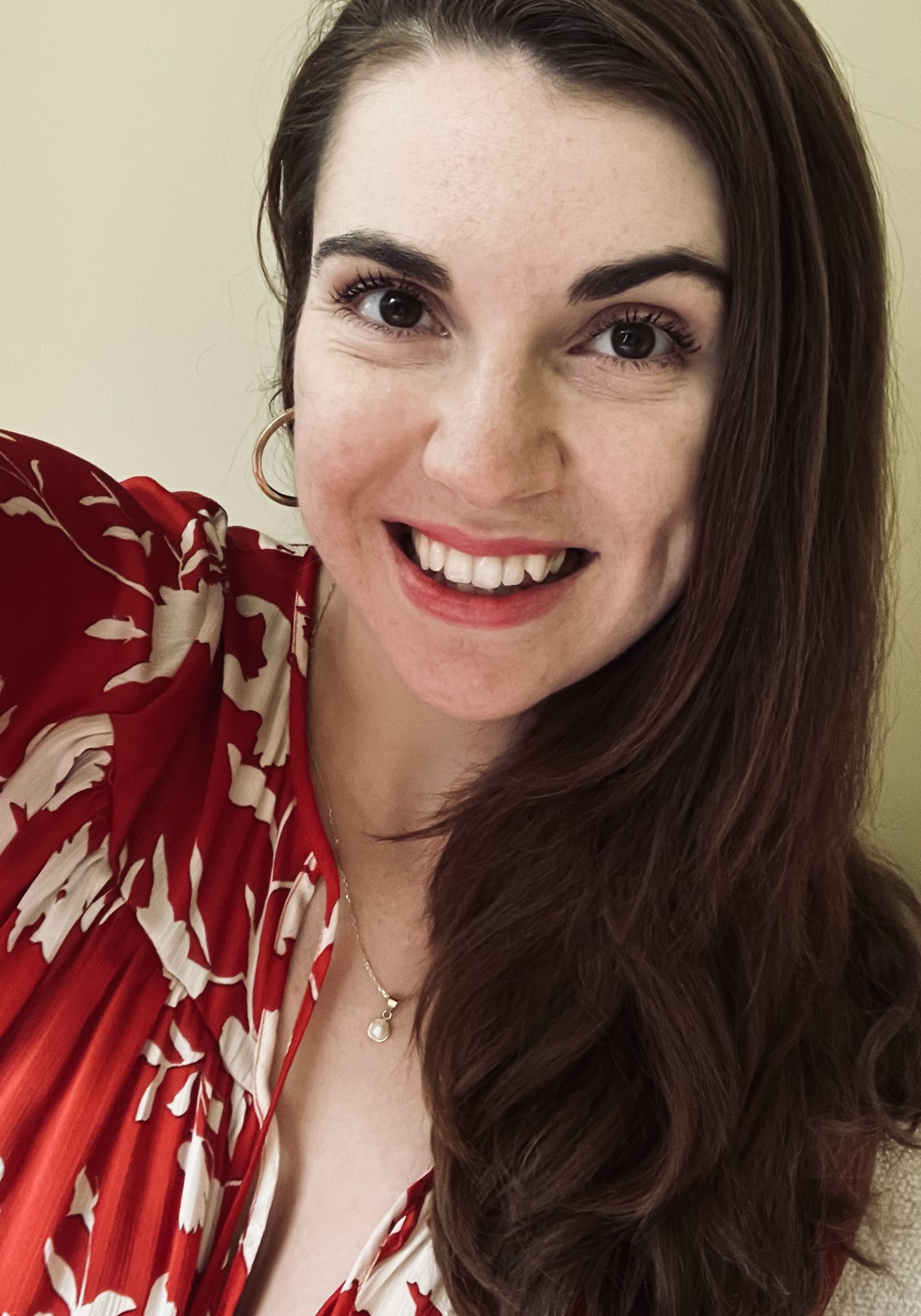 Raluca is Digital News Writer for Livingetc.com and passionate about all things interior and living beautifully. Coming from a background writing and styling shoots for fashion magazines such as Marie Claire Raluca's love for design started at a very young age when her family's favourite weekend activity was moving the furniture around the house 'for fun'. Always happiest in creative environments in her spare time she loves designing mindful spaces and doing colour consultations. She finds the best inspiration in art, nature, and the way we live, and thinks that a home should serve our mental and emotional wellbeing as well as our lifestyle.