Professional organizers use low kitchen cabinets to store these items – it'll make your storage so much more convenient
Organize awkward lower cabinets in your kitchen by making smart choices about what to store inside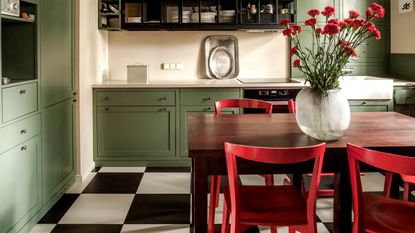 (Image credit: Colombe Studio)
The Livingetc Newsletter
For style leaders and design lovers.
Thank you for signing up to LivingEtc. You will receive a verification email shortly.
There was a problem. Please refresh the page and try again.
If you really want to know how organized a person is, take a look inside the lower cabinets. For most of us, these awkward-to-reach spots become a shambolic mess of cluttered pans, Tupperware, and baking supplies that expose the extent of our laziness because, somehow, for reasons unknown, bending down to put something away is far more effort than reaching upwards.
For convenient kitchen storage that has the seal of approval from professional organizers, you'll need to think carefully about what to store in your lower cabinets. Glassware, plates, and any cooking utensils you need easy access to are probably an instant 'no', but the stuff that's left often belongs to that miscellaneous category that's notoriously hard to arrange neatly.
To help you achieve that oh-so-satisfying social-media-worthy storage, we've asked professional organizers what they store in their lower cabinets for a more streamlined modern kitchen. Here, they share six suggestions that you'll want to apply ASAP.
What to store in low kitchen cabinets
Before we dive into suggestions, it's worth noting that no family is the same, and neither is any kitchen. That means we all have different requirements when it comes to what to store in those tricker cabinets down below. As organizing expert Di Ter Avest of Di is Organized explains: 'What people keep or don't keep in the bottom cabinets is subjective since every kitchen has a different layout and design, so we always suggest what works best for our individual client's lifestyle.'
When it comes to hard-to-reach cabinets, safety must always be a priority, too. 'It's especially important to be mindful of where heavy items are stored in your home,' explains Julie Peak of The Precise Place. 'As a rule of thumb, it's best to avoid placing heavy items in upper cabinets and instead store them in lower cabinets to prevent accidents.' If you have an injury that causes problems with lifting, this won't be the best idea in your case. Use your common sense and find storage solutions that work for you and your needs when deciding what to keep in your lower cabinets.
Now, without further ado, here's what Julie and Di keep in their low cabinets.
1. Cookware
Whether you have low kitchen cabinets or deep drawers, pots and pans are great options to store in the lower half of your kitchen storage setup. 'Dedicate the cabinets nearest the stove to these,' says Di. 'Storing them close to where they will be used will save you time and, if you have the space, install pull-out drawers, lid organizers, and a rack for frying pans nearby.'
To help maximize space within your cabinet, Julie suggests nesting your pots and pans together. 'If you have baking sheets, it's best to store them near the oven for easy access, too,' she says. 'By following these storage tips, you can keep your kitchen organized and make cooking a breeze.'
2. Heavier appliances
No one wants to be knocked out by their cake mixer or air fryer. If you prefer to keep bulky, heavy appliances like these stowed away rather than on your kitchen countertop, choose lower cabinets over ones higher up.
'These cabinets are a great place to keep appliances that you don't use regularly, such as a Dutch oven, crockpot, or air fryer,' notes Julie. 'You can make accessing them easier by installing a pull-out organizer that lets you reach items in the back without having to move other appliances around.'
For appliances you use every day, Julie suggests keeping them on your countertop for easy access. 'Taking a little time to consider where items are stored can make a big difference in keeping your kitchen safe and organized,' she adds.
3. Baking supplies
As much as we'd love to, most of us aren't baking every single day. When it comes to organizing kitchen cabinets, it's a good idea to designate low cabinets - especially the bottom shelves of low cabinets - to items like cake ingredients, decorating kits, and cake tins you don't use often. 'This is also a good spot for baking sheets, glassware, and other small baking gadgets,' adds Di.
'To keep your muffin pans, baking dishes, and pizza pans organized, consider using a vertical organizer,' advises Julie. 'This will help you save space and ensure that you can easily find the pan you need when it's time to cook.' If you want to store your mixer down there as well, it's a good idea to install a pull-out organizer like this one, from Amazon, to save you the effort of bending down and reaching right to the back.
4. Cleaning supplies
Traditionally, the cabinet under the sink is the preferred spot for cleaning products. Not only does it mean they're easy to reach in a designated spot, but it avoids any contamination from broken bottles or leaking tubs that could drip down. 'This is the perfect spot for supplies such as trash bags, sponges, and surface cleaners, but remember to install a safety locker on the door if you have small children,' says Di.
5. Bulkier cooking utensils
Bulky yet lightweight kitchen utensils are a great option for your lower cabinets since they won't be any trouble to lift. 'Lower cabinets are an ideal choice when it comes to storing your colanders and strainers,' says Julie. 'They offer ample space for these large and bulky items and keep them out of the way when not in use.'
The same goes for mixing bowls, baking trays, and measuring cups and jugs. 'To save some space in your kitchen cabinets, try nesting the likes of mixing bowls,' notes Julie. 'This will help to keep them organized and make more room for other items.' If you have drawers, consider installing tiered compartment storage that slides in and out so you don't have to remove items in order to access others.
6. Kids' serveware and food
Last but not least, consider storing your children's plastic serving ware in bottom cabinets so that they can be more involved with meal times. 'Estimulate your children's independence by locating their plates, bowls, cups, and utensils in a drawer or the bottom cabinets,' suggests Di. 'They will love to help to set their place at the table and be able to get their snack, but ensure snacks in this area are healthy in case they want to serve themselves more than once.'
For style leaders and design lovers.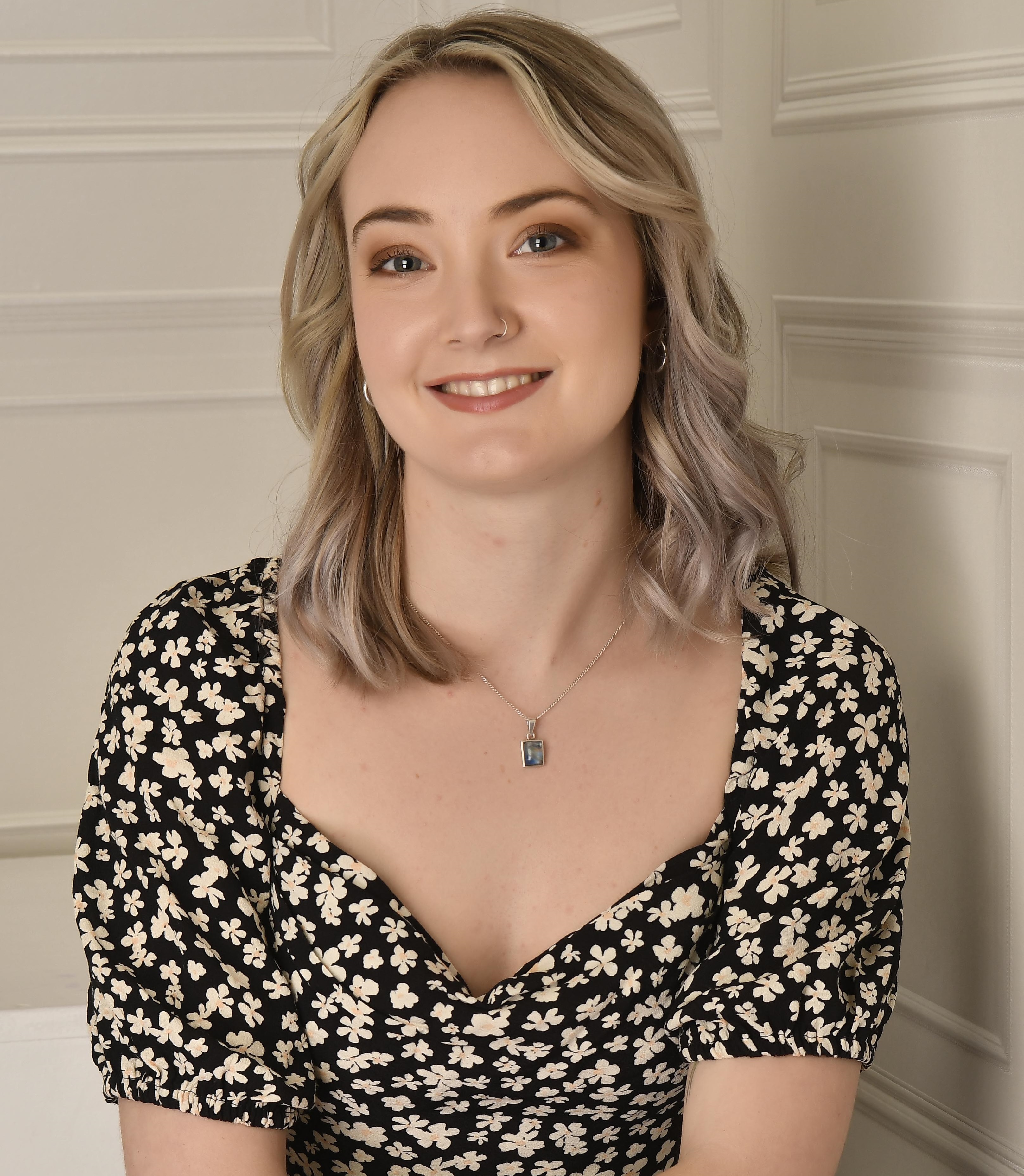 Lilith Hudson is the Staff Writer on Livingetc, and an expert at decoding trends and reporting on them as they happen. Writing news, features, and explainers for our digital platform, she's the go-to person for all the latest micro-trends, interior hacks, and color inspiration you need in your home. Lilith discovered a love for lifestyle journalism during her BA in English and Philosophy at the University of Nottingham where she spent more time writing for her student magazine than she did studying. After graduating, she decided to take things a step further and now holds an MA in Magazine Journalism from City, University of London, with previous experience at the Saturday Times Magazine, Evening Standard, DJ Mag, and The Simple Things Magazine. At weekends you'll find her renovating a tiny one-up, one-down annex next to her Dad's holiday cottage in the Derbyshire dales where she applies all the latest design ideas she's picked up through the week.