Sonos Roam vs Move: the portable smart speakers battle it out
We compare Sonos' two portable smart speakers to see which is best for on-the-go listening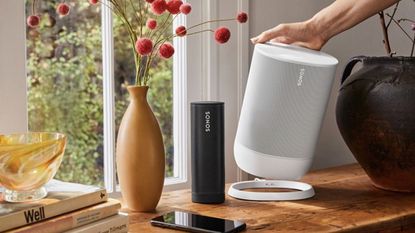 (Image credit: Sonos Brazil)
The Livingetc Newsletter
For style leaders and design lovers.
Thank you for signing up to LivingEtc. You will receive a verification email shortly.
There was a problem. Please refresh the page and try again.
Most of us associate Sonos with quality, but while many an audiophile has a speaker from the brand in their homes, what about when you're away? Sonos has two outdoor speakers designed to be taken on vacation, work trips, or just outside to the yard on a sunny afternoon - but which is the better choice?
The Sonos Roam and Sonos Move are both popular speakers that not only look completely different from one another, but also suit some situations far better than others. While the Move is great for at-home portability, the Roam could be better for taking further afield. It's not cut and dry, however, and we will go deeper into the debate in this article.
We consider both the Roam and Move two of the best outdoor speakers you can buy right now, but you can take a look at our guide for more options. Read on to find out which Sonos speaker is best for you.
Sonos Roam vs Move: Pricing
As the older model, you may expect the Sonos Move to be the cheaper of the two speakers, but the opposite is actually true. The Sonos Roam costs just under $180, while the Move is more than double the price at just under $400. There are a few different reasons for this price difference, and we will dig into whether the Move justifies its cost in this article.
One this is for sure, though - the Sonos Roam is a bit of a bargain if you're set on getting a speaker from the brand. You can also opt for the Sonos Roam SL, which costs even less but comes without Alexa or Google Assistant smarts.
---
Verdict: The Sonos Roam is far less expensive but with comparable specs and a more portable design.
Sonos Roam vs Move: Design
The insides of the Roam and Move may have a lot of similarities, but no one would accuse them of being twins visually. The Sonos Move is a rather chunky speaker designed to be carried around the house or out into the yard but not really packed in a suitcase for weekends away. It weighs 6.6 lbs compared to the Roam's 0.9 lbs, but Sonos' trademark eye for aesthetics means it doesn't look too bulky.
In comparison, the Roam is a palm-sized device that's easily carried around in handbags or even (roomy) pockets. It's considerably lighter and can be placed on its side or vertically without impacting audio output. In terms of dimensions, it's a lot more similar to what you'd expect from an outdoor speaker but, again, looks sleek and stylish despite its ruggedness.
---
Verdict: The Sonos Move looks great and is technically portable, but the Roam wins here for its decreased size and weight, as well as its attractive design and color options.
Sonos Roam vs Move: Performance
The Roam and Move seem to be speakers intended for different settings, with the former allowing for greater portability, while the latter has a large surface area for potentially more expansive sound.
You can play music over Bluetooth or WiFi with both devices, and you can connect more than one of the same speakers for multi-room audio. This is all done within the Sonos app, and it is pretty straightforward to do. It's also where the SL versions of the Roam and Sonos One come into their own, as you can use two or more of the (slightly cheaper) speakers as rear speakers for your surround sound system.
Both are wireless with different ways to charge, though the Roam boasts a full hour (11 hours instead of 10) more juice. The Move comes with a charging base but can be charged with a standard USB-C cable, and you can buy a similar base for the Roam or charge it via USB-C.
Though due to its size, the Sonos Move has slightly more speaker in the physical sense, both have auto-calibration on board, meaning they will adapt audio based on the space you are in. So the same tunes will sound different depending on whether you're out in the yard or soundtracking your cooking in the kitchen.
And, of course, those interested in the best smart speakers will be pleased with the dual in-built assistants with Alexa and Google Assistant both on board.
---
Verdict: It's a draw with the Sonos Roam and Move both sporting similar specs. While the Move might produce slightly better sound given its larger size, the Roam is no slouch and has the same tech and smart features on board.
Sonos Roam vs Move: Our verdict
Both the Sonos Roam and Sonos Move are excellent outdoor smart speakers that look attractive while offering some of the best sound available from Bluetooth audio devices. That said, if we're considering which is the best portable speaker, the Sonos Roam wins out.
At a much cheaper price, the Roam is truly designed to be taken on the go, with a smaller and lighter build that can easily be picked up on the way out the door. It comes in a few additional colors compared to the Move, and when we tested it, we were blown away by the sound quality.
For style leaders and design lovers.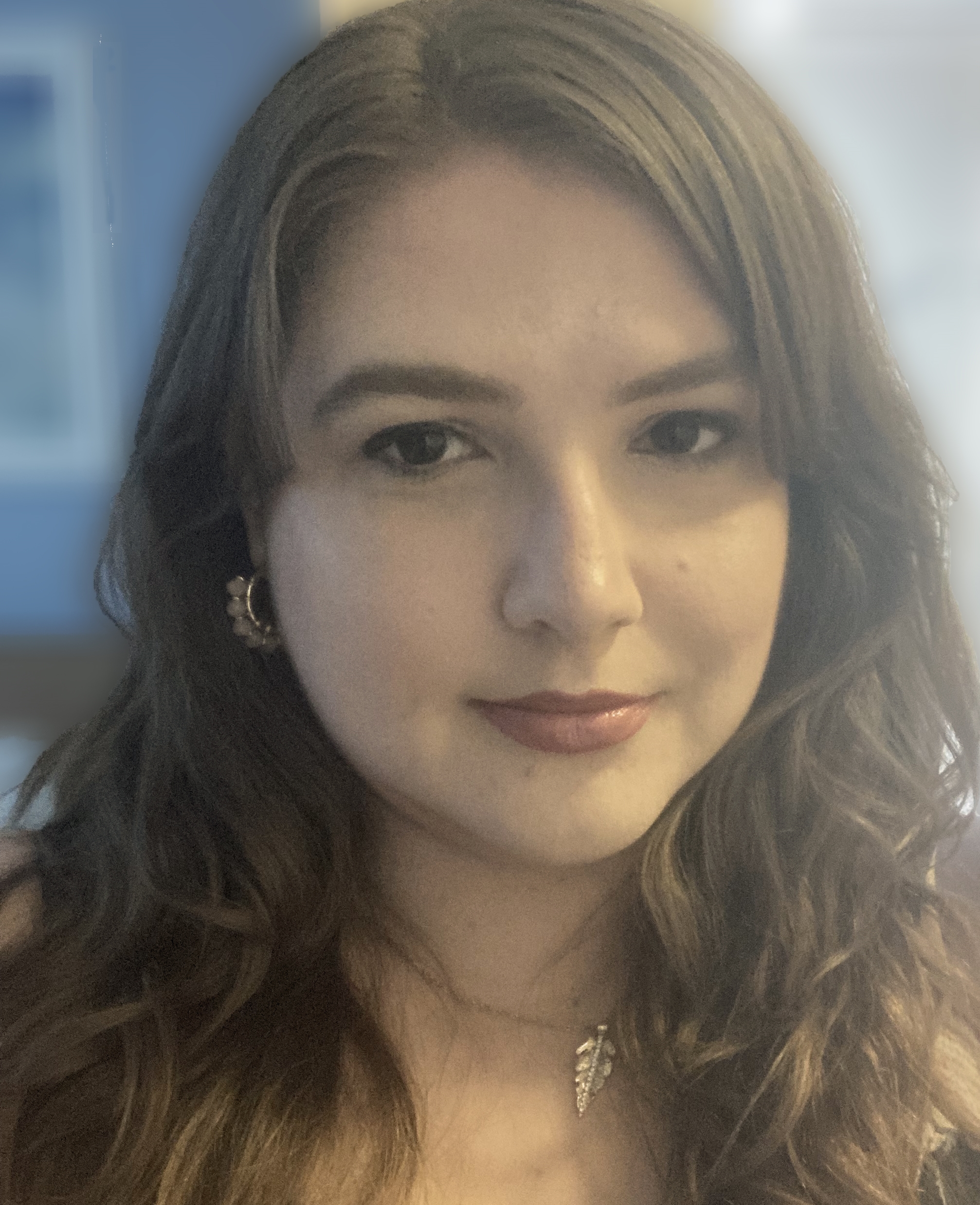 Smart Homes Ecommerce Editor
Caroline is the smart home ecommerce editor for Livingetc, covering everything tech for the home, from smart speakers to air purifiers and everything in between. She is passionate about the role that technology and smart devices can play in daily life, enhancing the home without sacrificing personal style and carefully chosen interiors. In her spare time, she can be found tinkering with bulbs, soundbars, and video doorbells in an effort to automate every part of her small home. Previously, she lent her expertise to the likes of Expert Reviews, IT Pro, Coach, The Week, and more.