I'm moving house for the 10th time – here are 7 tips from professional movers that make packing a breeze
Take the stress out of moving home with these expert-approved for packing away your belongings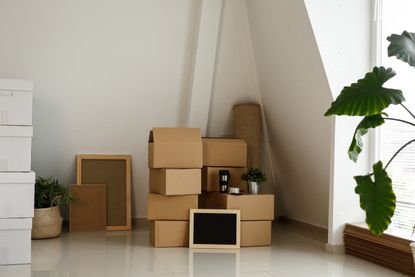 (Image credit: Getty Images)
Moving house is nothing short of stressful. Besides the obvious admin pressures and the physical demands of moving day itself, you also have to pack up your entire life as neatly and efficiently as possible. If, like me, you're somewhat of a hoarder, that's a task far easier said than done.
This week, I'll be moving from my rented house into my first proper 'home' - and it's the 10th time I've undertaken the task. With all that experience under my belt, I've learned some pretty useful moving tips that I think everyone should know. The one issue this time round is I'll be downsizing, and leaving an ample terrace for a tiny studio-sized space has forced me to put a lot more thought and effort into the packing process.
With the help of some professional movers, I've put together a list of tricks that helped me box up my life over the last few days. From what to pack first to scaling down your belongings, here are seven tips you'll want to know about when packing up for a move.
1. Allow plenty of time to pack
Packing up your entire home is not a job that can be left until the night before. To make the job more manageable, it's far easier to do your packing bit by bit. Not only will this make the job far less overwhelming, but it will also help you fit the mammoth task around your regular day-to-day commitments.
Don't put it off, either. Make sure you schedule time to pack in the weeks leading up to your move-out day. 'Thinking about packing and doing it are two different things,' explains Nancy Zafrani, General Manager of Oz Moving & Storage. 'If you're packing yourself, give yourself enough time. It can be extremely time-consuming and mentally exhausting, so don't try to do it in a day. I recommend to start packing on average two weeks to a month in advance, spreading it out and not trying to do too much at once. When you don't give yourself time to pack, you end up packing things you would otherwise toss, which is counterproductive.'
I've spent two hours every evening this past week packing my stuff into boxes, starting with the stuff I use least. This means that come my official move in a few days' time, there'll be no last-minute panicking as I haphazardly toss everything into boxes (yes, I've been there before).
As Nancy points out, this will probably be harder than you think. So that nothing gets overlooked, be sure to write up a moving-out checklist. 'When I say ready to go, I mean every single item packed - throw pillows off the sofa, the bed is stripped, pillows and linens packed, towels and shower mat from the bathroom,' she says. 'Everything should be in boxes before the movers get there.'
2. Declutter as you go
Moving house is the perfect opportunity for an audit, so while you're packing, it's a good idea to declutter anything you no longer need or want as you go. 'If you don't need it, don't bring it into your new home,' Nancy says.
This has been the ultimate lifesaver for a hoarder like myself. Since I'm downsizing, I've been forced to make some sacrifices, but it's all stuff that should have been cleared out long ago. The beauty of doing it while you pack is you don't need to worry about where to start decluttering, either.
Over the past few days, I've donated two bags to charity and I found the easiest things to part with while also freeing up space were books and clothes. 'You can also find a moving company that can refer you to decluttering or donation service,' says Ashley Graber, co-owner of Cool Hand Movers. 'If they don't offer the service themselves, Facebook Marketplace and Kaiyo are great options for selling underutilized furniture.'
3. Box up the least important items first
There's a method to packing, so don't just randomly throw your belongings into boxes. If you want the job done properly - and you want to make your life easier on the other end - you should always box up your stuff by category, starting with the thing you use the least.
'Start with things you absolutely will not need for day-to-day life like seasonal items, purely decorative things, and books,' explains Nancy. I'm about three-quarters of the way through my packing mission and I started with books, moving on to decorative items, then clothing. I've left cookware, cosmetics, and towels for the penultimate day before the move, leaving just a few essential items out for the final day itself (the perfect excuse to grab a takeaway the night before!)
When it comes to organizing the living room once I've moved in, it will be so much easier to unpack the categorized boxes and find a new home for my stuff.
4. Use re-usable bins where possible
When moving house, cardboard boxes can quickly turn into clutter. Yes, they're extremely useful but don't be tempted to keep them when you reach your new destination. They'll only begin collecting dust. You also don't want to fall victim to ripped cardboard boxes and the contents of your life strewn across the sidewalk. For heavier items, it's a good idea to use reusable bins that can then double up as storage in your new home.
This can sometimes be arranged through a moving company. 'Building boxes, taping them, and stuffing empty spaces with packing paper is a hassle,' notes Ashley. 'If you're doing your own packing, have reusable moving bins delivered in advance. They're sturdier and don't require as much packing material. Plus, they get picked up once you've had time to unpack.'
If you're buying your own, consider stackable boxes that are also collapsible. These reusable storage bins from Amazon are really sturdy and they fold up super slim, helping you to save space in your new place.
5. Label all your boxes
Labeling your boxes might seem like an added chore, but your future self will thank you for it (as will the moving company you hire if you use one). 'Clearly mark their boxes so they can be the first thing unpacked,' Nancy explains. 'If you've got kids, you can let them decorate their own boxes before you pack them with paint, markers, crayons, stickers, colored duct tape - go crazy! This will give them something to do and also make it super easy to locate their boxes as they are coming off the truck.'
I've used these sticky labels from Amazon so I can organize my boxes by room, with fragile items in one large box. If you want to personalize your labels and take your organization one step further, consider organizing your storage with QR codes. With this clever QR code printing tool, you can even log the contents of your boxes so you know exactly what's in them without having to open them.
6. Opt for recyclable protective wrap
Just as cardboard boxes can become your biggest enemy, so can the reams of bubble wrap you insist on keeping 'just in case'. To help you live more sustainably and to minimize the amount of space taken up with cushioning wrap, try this paper honeycomb wrap from Amazon instead. It's made from 100% recycled paper and can easily be recycled once you've finished unpacking. It also takes up 60% less space than bubble wrap, leaving more room to neatly pack your belongings.
7. Use a suitcase for an overnight bag
Obviously you want to pack up as much stuff as possible before moving day itself, but make sure you don't pack any essentials you'll need for the night before the move and the morning of the big day. Use a refuse sack for the bedding that's on your bed so it's all ready to be washed at the other end, and for the daily essentials, it's a good idea to pack a suitcase.
'Don't pack anything you'll need for the first night in your new place, either,' Ashley warns. 'Put your toothbrush and medications in a personal bag and transport it yourself. No digging through boxes for the must-haves.' The same goes for the rest of your cosmetics, your phone charger, and towels. Pack as though you're off on holiday, including a couple of changes of clean clothes. This will relieve the stress of immediately unpacking once you arrive at your new home.
Once you arrive in your new home, you can put your feet up, treat yourself to a glass of fizz, and rest easy with peace of mind that the hardest part is done. Now let the fun part of decorating your new space commence!
The Livingetc newsletter is your shortcut to the now and the next in home design. Subscribe today to receive a stunning free 200-page book of the best homes from around the world.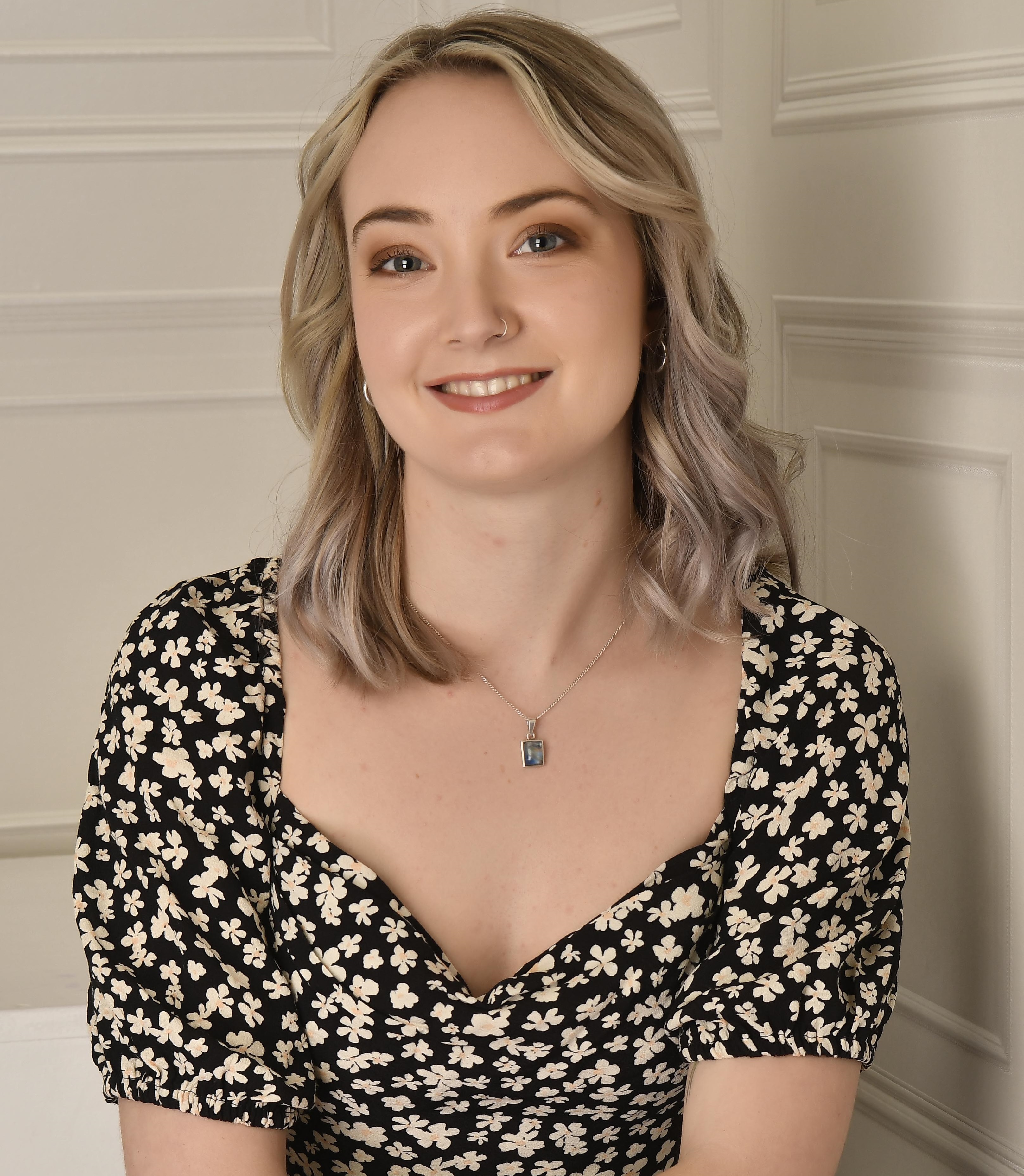 Lilith Hudson is the News Editor at Livingetc, and an expert at decoding trends and reporting on them as they happen. Writing news, features, and explainers for our digital platform, she's the go-to person for all the latest micro-trends, interior hacks, and color inspiration you need in your home. Lilith discovered a love for lifestyle journalism during her BA in English and Philosophy at the University of Nottingham where she spent more time writing for her student magazine than she did studying. After graduating, she decided to take things a step further and now holds an MA in Magazine Journalism from City, University of London, with previous experience at the Saturday Times Magazine, Evening Standard, DJ Mag, and The Simple Things Magazine. At weekends you'll find her renovating a tiny one-up, one-down annex next to her Dad's holiday cottage in the Derbyshire dales where she applies all the latest design ideas she's picked up through the week.