The 10 mistakes that landscape designers always notice about your outdoor furniture – and how to avoid them
These are the 10 outdoor furniture mistakes that designers notice in backyards, with advice on how you can solve them in your own space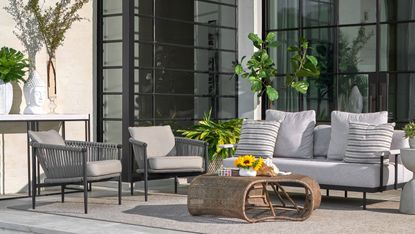 (Image credit: Peter Molick. Design: Reagan & Andre Architecture Studio)
Designing your outdoor living area can feel a little more complicated than designing your living room indoors, as it's a space we really use a lot less for the majority of the year. While we might be looking to create a similar convivial space, a place to relax and unwind with friends and family, exposure to the elements presents its own tricky challenges that mean there is so much more to take into account.
We've spoken to landscape designers with experience in designing outdoor spaces to find out what the most common outdoor furniture mistakes are that they notice in other people's backyards - and crucially, how best to solve them in quick, easy steps.
1. When you haven't measured for furniture properly
Make sure to measure your space before you buy new outdoor furniture, warns Kat Aul Cervoni, landscape designer and founder of Staghorn NYC and The Cultivation by Kat. 'Furniture pieces that are too big or too small can look awkward, make the flow and movement through a space uncomfortable, and throw off the proportion of your patio/terrace/deck.'
'Make sure there is ample room to walk around pieces and also be sure they aren't too squished or too far apart.'
Also be sure you measure your doorways and gates as well to ensure you can get the pieces to your outdoor space - something that is particularly important for apartment dwellers who are squeezing small furniture onto an outdoor balcony.
As well as measuring the furniture accurately, it's also about measuring the space and being realistic about what pieces of furniture will work where. 'Be sure to consider how you want to use your space and purchase furniture that supports that,' says Kat.
'You may love the look of Adirondack chairs, but they're a waste of money and space if you'll mostly be using your patio for outdoor dining. I also find that some people don't actually end up using their outdoor dining sets and instead would have been better off with a lounge set as they always wind up eating indoors.'
2. When you use too many materials
Just like with interiors, using too many colors or materials can look messy and visually jarring. Make sure to keep things simple and try and encourage an outdoor theme. 'Don't mix too many different styles or materials as this can look messy and disjointed,' says Kat.
'I like to use a max of three material types, for example, one type of stone, one type of metal, and one type of wood, so that there's an interesting mix without feeling haphazard.
3. When seating is too far from the house
You really want to position your outdoor furniture in a spot that actively encourages people to use it. There is no reason to position your furniture far away from the house or at the edge of a large patio or deck. Think about the natural flow of your backyard and the back doors - how do you use the space when you're in entertaining mode? If the seating area is too far away, it won't be an obvious destination and your backyard won't be used in the way you want it to be.
Also consider whether your outdoor bench is facing the wrong way - you can really elevate your backyard and give your bench a new lease of life by turning it around, keeping it flush to the wall or even embracing all of its sides and using it as a standalone feature.
Similarly, think about your conversational zones and keeping furniture close together. If seating is too far apart, conversation isn't natural and this in turn ruins the relaxed sociability of relaxing al fresco. Think about how you create conversational seating in the living room and how you bring the seating area together. Perhaps it's a centrally located coffee table that unites the space, maybe you pull your pieces together with a rug underfoot. Imagine you're designing an interior room and it should come naturally.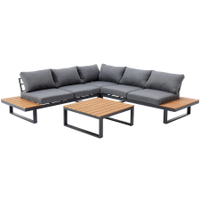 Aireal aluminum sofa seating set, Overstock
To create a cohesive seating area, go for a set like this four-piece aluminum outdoor set with a sectional sofa that fits elegantly into any corner. The cushions in charcoal are made from olefin so are weather-resistant and bring a cozy yet modern feel.
4. When you haven't weighed up the materials pros and cons
Be aware of the pros and cons of different materials when you go into buying from outdoor furniture brands. 'For example, hardwood furniture is beautiful and can last a long time, but does need maintenance every year or two with cleaning and oiling to keep it in good shape,' warns Kat. 'Metal furniture can be a great option due to its ease of care and longevity, but be careful of dark metals in full-sun spaces as they can quickly get too hot to the touch.'
'For me, the most important element when picking outdoor furniture is durability,' adds Jessie McLaughlin of Jessie Lane Interiors. 'I have made the mistake of using pieces that looked like they might fit outdoors, but weren't rated for outdoor use, and I always regret that decision later. Powder-coated pieces come in a variety of styles and hold up beautifully outside.'
The same goes for your soft furnishings. While pillows and cushions add texture and comfort, they should always be made from a UV and mildew-resistant fabric and foam. 'Even though the technology keeps improving in this arena, just know that after a few years, most outdoor cushions have to be replaced,' says Jessie.
5. When you haven't planned a cohesive color palette
Just as you would with your interiors, color is crucially important when designing your outdoor space - but a factor that often gets overlooked. Outdoor furniture colors to avoid include too many pops of color. 'I would generally avoid colored outdoor furniture,' says Bethany Adams of Bethany Adams Interiors. 'Stick to neutrals like black, dark green, or beige so that your furniture blends into your outdoor environment rather than jumping out at you. You can always perk things up with colored cushions and accessories.'
You should also be careful when using white - which can get easily dirty. Anything too dark as your choice of furniture color can also be a mistake as it absorbs heat and makes for uncomfortable heating in the summer. It can also make your furniture shrink into the background.
'As far as color goes, I would consider the vibe you're wanting to create for the space,' says Jessie McLaughlin. 'Do you want a tranquil atmosphere or a party atmosphere in your outdoor space?'
Another consideration is the foliage surrounding this space. 'You can often get color clues from outdoor elements around you. I also, love to tie my outdoor colors into my interior colors, so that the transition from indoor to outdoor is cohesive and seamless.'
6. When wooden furniture isn't being looked after
When you pick the best wood for outdoor projects, your outdoor furniture will look beautiful for longer, but it requires an annual commitment to maintenance to keep it looking good. 'Wood is a living material and it shrinks and swells from day to night, so if it's not a high-quality brand, the joints fail over time and the screws rust out,' says Oonagh Ryan, founding principal of LA architect and design firm, ORA.
'A lot of our clients are trending away from purchasing outdoor furniture made from real wood,' says Amber Freda, custom landscape and garden designer based in NYC. 'This is for the simple reason that it requires a lot more maintenance than many people are prepared to deal with. If you're up for covering your wood furniture and cleaning it and oiling it every couple of years or allowing it to weather to grey, then wood still may be a viable option for you.
'With outdoor furniture brands like Restoration Hardware now offering composite wood materials that look just as good as real wood without the maintenance headaches, wood may not make as much sense for people with busy schedules.'
7. Keeping soft furnishings outside
Just because something says it is weather resistant doesn't mean you should keep your outdoor furniture and soft furnishings outside throughout the seasons.
Outdoor cushions and pillows are a gamechanger for style and comfort, from simple tones to deckchair stripes for backyards, they are a simple way to keep a color pop, 'but be prepared to have a place to store these over the winter or during stormy periods to keep them in good condition - this even goes for those with outdoor-grade fabric!' says Kat.
Invest in a storage unit that can get hidden down the side of your house, or consider outdoor furniture for small spaces - stackable chairs, foldable or extendable tables that you can easily store away.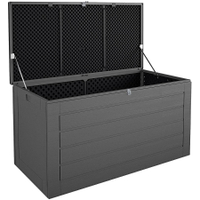 Cosco outdoor patio deck storage box, Amazon
This box has 180 gallon storage capacity, ideal for items like large cushions, garden tools, sports equipment and pool supplies. A lockable lid and waterproof design protects from the elements.
8. When you've gone overboard on trends
Over-decorating can be a bug-bear for designers too. While taking inspiration from outdoor furniture trends can really elevate your outdoor space, it's important to strike a balance and incorporate items that will withstand the test of time.
'Don't focus too much on trends,' says Emma Putrimas, vice president of project and design for Teak Warehouse. 'Following design trends can be fun and exciting, but it's important to strike a balance between staying current and creating a space that will stand the test of time and that will reflect your personal style.
Instead, focus on incorporating timeless pieces and materials that will last like aluminum, wrought iron, or teak, and update with smaller on-trend cushions that can be rotated. 'Just avoid cluttering your space with too many trendy items or over-decorating in general.'
9. Not thinking about the surface underneath
While designers encourage you to see your outdoor space like an outdoor living room, it is exposed to different elements - so be realistic about this fact.
Consider what is under the piece of furniture and be practical. If you're working on a backyard deck, a home with a terrace made of wood, finer legs of chairs and tables can get caught in wooden decking and even ruin it.
Placing something made of natural fibers like rattan on a lawn might ruin the material. Check the style of legs and material and think about how the two mesh together.
10. Not tying furniture down
Finally, it's important to factor in the weather. If you have a piece that can stay outdoors throughout the year - due to the outdoor-approved material it is made from - think about how windy weather might impact it. An outdoor rocking chair that is designed with movement at the forefront might be more susceptible to heavy winds knocking it over, so think about how you can tie it down with outdoor furniture weights or rubber stoppers that create friction to stop it moving.
A windbreak or privacy screen is another good addition that can act as a small barrier from the elements.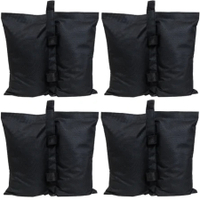 Sandbag canopy weight, Wayfair
Ok, so they aren't the most aesthetic, but they sure are practical. Use these to weight down a light table, rocking chair, or any other piece of outdoor furniture that might end up blowing away. It's worth just having a couple of these ready at your disposal for when unpredictable weather comes to ruin an evening outdoors.
The Livingetc newsletter is your shortcut to the now and the next in home design. Subscribe today to receive a stunning free 200-page book of the best homes from around the world.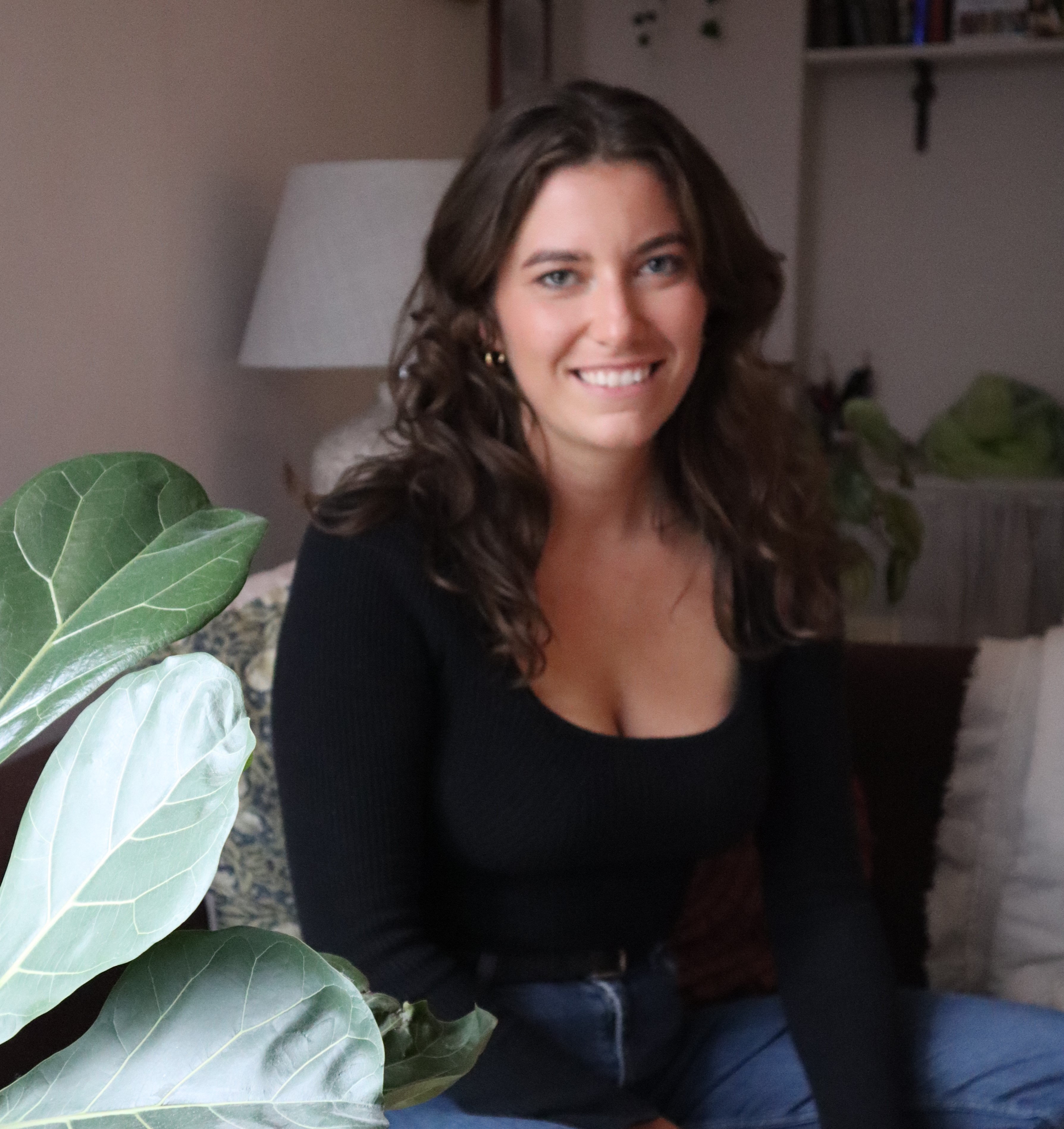 Livingetc content editor and design expert
Oonagh is a content editor at Livingetc.com and an expert at spotting the interior trends that are making waves in the design world. Writing a mix of everything and everything from home tours to news, long-form features to design idea pieces on the website, as well as frequently featured in the monthly print magazine, she's the go-to for design advice in the home. Previously, she worked on a London property title, producing long-read interiors features, style pages and conducting interviews with a range of famous faces from the UK interiors scene, from Kit Kemp to Robert Kime. In doing so, she has developed a keen interest in London's historical architecture and the city's distinct tastemakers paving the way in the world of interiors.