Best wood for outdoor projects – 5 types that are loved for their durability and good looks in equal measure
Choose these types of wood for outdoor projects that will stand the test of time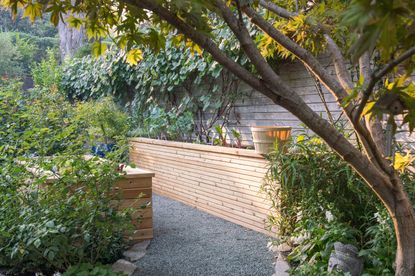 (Image credit: Adam Potts. Design: Susan Skornica)
You might know the sort of wooden finishes you like inside your home, but the best wood for outdoor projects are likely to be less familiar to you. Of course, wood is a much-loved material for outdoor spaces, and is used in all kinds of applications, from decks and furniture to pergolas and raised beds.
Wood adds warmth and character to a building, plus plenty of it is eco-friendly. Of course, the problem comes in making sure you're choosing the right wood for outdoors. It needs to be durable, weather-proof and easy to maintain, plus you need to know how it's going to weather over time. Choosing a wood for its beautiful dark brown tone is no good if it weathers to a silvery grey, after all.
If you're looking to build or redo your outdoors and want to bring in the uniqueness of wood, then these expert-recommended top wood types for backyard decks, yards, siding, fencing, trim, gazebos, sheds, and more will be useful. Take a look and learn.
What is the best wood to use for outdoor projects?
Before starting on an outdoor project, you must first consider how much exposure to elements and sunlight the space will receive. Also, that particular wood's natural resistance to rot and insects, along with its maintenance requirements. You also need to consider the look you are trying to achieve, and based on all these requirements, you should set out to choose the right wood for your style of backyard.
'Selecting wood and the detailing of it for longevity is so important, as is your expectation on maintenance cycles - there's a big difference between 6-month and one year recoats,' says Sally Timmins, founder of Timmins + Whyte. 'Finishes are also as important as is the timber selection and your location in the world which will dictate what species are available.'
1. Treated lumber
'Keeping in mind that a shed, a deck or a facade must stand up to both extreme winter and summer temperatures, consider a core material of pressure-treated or construction-grade lumber,' says Julia Mack, founder of Julia Mack Design. 'This sets you up to clad with fir or spruce for the exterior. It can then naturally age and can be stained or painted in the color of your choice.'
This is a great variety of light framing. These are resistant to warping and twisting and also usually stay straighter when used in the outdoors. This type of wood is ideal for fences, decks, and arbors. They have little resin and are easy to stain
Want to add a welcoming look to your wooden exterior, and are wondering how to paint pressure-treated wood? This is a great addition to the wood as paint, stain or sealant will extend its life even further. One important thing to keep in mind is the weather conditions before painting the wood. If possible, avoid painting during humidity, extreme temperatures, or windy conditions, as that can affect the paint's adhesion and quality.
2. Ipe
This type of wood originates from the Tabebuia Tree that is native to the subtropics of Central America and South America. The wood is inherently tough and ideal for a tropical environment. The wood contains oils and natural hardness because of which it can last for a long time no matter where it is installed.
'Consider Ipe, as it is by far, the best choice for the outdoors,' says Julia. 'It is the best choice because it is dense, durable, and naturally weather, rot, and insect-resistant, although it does not accept stain nor topcoat finishes as cedar does.'
What also sets it apart as the ideal decking material is that the wood has a natural Class A fire resistance, which is the same class as steel and concrete. Because of this, it is the safest wood to build with; plus it looks good for decades.
3. Cedar
In most climates, cedar can perform well, but it needs to be maintained every few years. 'The wood has a slightly tinted look to it,' says interior designer Jane Lockhart. 'If you add a semi-transparent wood stain to it, the wood's look and properties will be enhanced, and its deep, earthy orange tone will add warmth to any outdoor space.'
The wood has an inherent aroma, is sound-resistant, and has insect-repelling quality. It's a great choice for outdoor hot tubs, saunas, and outdoor showers. While it falls under the category of softwood, cedar holds up well against termites, other insects, and even rot. The wood also doesn't crack easily.
4. Wood composites
Wood composites are made with a wide range of different wood products, such as sawdust or lumber, and are bound together. 'By far, composite wood is weather-resistant and does not need to be sealed or stained,' says Julia. 'It arrives prefinished onsite and offers different textures that all look like wood, where little maintenance is required except an occasion pressure wash.'
Since this wood is made with multiple materials of exceptional strength, it is resistant to wear and tear. The wood doesn't break down and rot over time like natural wood. It requires very little upkeep. Most times, it doesn't even need to be repainted.
5. Eco friendly alternatives
For those who want to walk the green path, there are a few interesting sustainable materials that are equally durable and long-lasting – Sassafras and Black Locust.
'Sassafras has wonderful grain detailing and its low movement stats make it a wonderful option for areas with extreme moisture changes through the year,' says Joseph Richardson, founder of Richardson & Associates Landscape Architecture. Black Locust too is a great choice for when you want a wood which is exceptionally durable, as well as water-resistant, rot-resistant, fire-resistant and requires little maintenance. 'Projects that use black locust wood enjoy long life spans comparable to projects that use Ipe hardwood,' says Joseph.

How to care for wood?
'The best way to maintain wood used in outdoors is to create a protective layer on it; a lot of companies provide such coating material for wood,' says Prashant. 'The other is to ensure quick water drainage and slopes so that water doesn't get stagnant over the wooden surface which can tend to damage to surface.'
The market has several multipurpose biodegradable cleaning products that can be used with water and applied with a brush on to the deck, backyard or patio flooring.
Apply sealer to the surface, as it not only reduces the effect of outdoor weather and nature on your flooring, can also give a long-lasting shine to the flooring. Do remember to use to sealer in according to the guidelines suggested by the manufacturer so as to not damage the material.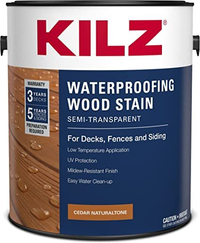 The Livingetc newsletter is your shortcut to the now and the next in home design. Subscribe today to receive a stunning free 200-page book of the best homes from around the world.
Aditi Sharma Maheshwari is an architecture and design journalist with over 10 years of experience. She's worked at some of the leading media houses in India such as Elle Decor, Houzz and Architectural Digest (Condé Nast). Till recently, she was a freelance writer for publications such as Architectural Digest US, House Beautiful, Stir World, Beautiful Homes India among others. In her spare time, she volunteers at animal shelters and other rescue organizations.