Is your outdoor bench facing the wrong way? Designers agree on the secrets to perfect positioning
How do you know if your outdoor bench is facing the wrong way? We've spoken to the designers to establish the perfect placement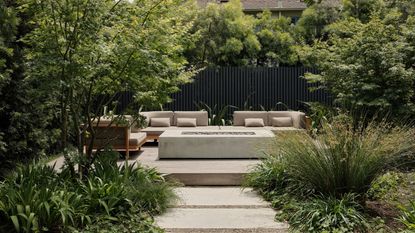 (Image credit: Joe Fletcher. Design Ground Studio Landscape Architecture)
The Livingetc Newsletter
For style leaders and design lovers.
Thank you for signing up to LivingEtc. You will receive a verification email shortly.
There was a problem. Please refresh the page and try again.
You might never have questioned the positioning of your outdoor bench before, but it very well could be facing the wrong way. With just a little rejigging, your outdoor space can take on a new lease of life, opening the space up for socializing, entertaining or a quiet corner for contemplation.
Deciding on bench placement is firstly about considering what you will use the backyard bench for. For Susan Mitnick of Susan Mitnick Design Studio, getting the outdoor bench right is about balancing the practical with the aesthetic element. 'Outdoor benches are a lovely focal point as well as a functional element. I always consider the balance of placement in conjunction with the mood it evokes and consider how I want to feel in that location.'
We've spoken to the backyard experts to get to grips with the key considerations to help you land the perfect direction.
Oonagh is an interiors writer and editor, and expert at keeping up with trends from the world of interior design. For this story, she's spoken to the designers and landscape architects to find some practical tips for introducing an outdoor bench to the space.
For smaller spaces, sit the bench flush against the perimeter
A natural and obvious solution to the question of the location of your bench could be to echo the footprint of your backyard, sitting the bench flush against the perimeter. If you have a small backyard, you might want to consider this placement to help forge the illusion of a roomy backyard.
'In smaller townhouses' rear yards, we like to install outdoor benches along a brick outdoor wall, garden fencing or a hedge if possible,' says Christine Harper, designer and architect with Harper Design + Build. 'It feels cozier that way, you feel more enveloped by the lush surroundings. It's also nice to install benches under a tree since it's providing shade in the summer, but trees are sometimes rare on tiny urban residential lots. We try to plant trees in the rear yard of our projects since summers in New York City can be quite hot.'
In this small backyard in Melbourne, designed by Circle Studio, the L-shaped bench slots perfectly into a corner, creating a neat space for looking out onto the yard. The placement doesn't take up too much space, and the addition of the outdoor coffee table is a nice finishing touch, encouraging you to take a seat.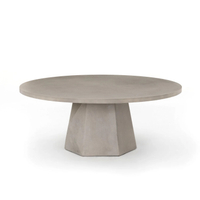 Work the bench as a zoning device
One common outdoor furniture mistake is not seeing your backyard bench as a chance to zone the space. Using the lines of furniture, you can create a more intimate area within a larger space. This will encourage your guests to gather, take a seat, and engage in conversation in their backyard surroundings.
'In the same way you might zone a living room, your backyard should be zoned,' explains Stephanie Dale of the architectural firm, Studio Webster Dale. 'Think of it as a series of outdoor rooms.
'This can make it look and feel much larger even on a small plot. You might have seating around a fire pit, an eating area, a cooking area with a gas grill, storage. Small vignettes of carefully positioned furniture can create moments that invite exploration.'
'This covered patio is flanked by two benches facing each other.' explains Ellie Mroz, who designed this intimate corner in a New Jersey backyard. 'With a large fireplace and mounted television mounted on the brick wall, the benches delineate the perfect conversation or movie-watching space, as well as mark the outer edges of the patio.'
Try the bench as a standalone sculptural piece
Use the furniture as a bold standalone piece on a patio or against a plant bed, leading the eye to a particular part of the backyard. Benches can provide a strong sculptural look when placed boldly out on their own without their back flush against anything, like this piece. 'We wanted to position a strong architectural piece that would push the outdoor living space to the edge of the first landing without obstructing the view of the plantings below,' explains Susan Mitnick of Susan Mitnick Design Studio.
'The design of the piece has a partial back, thus allowing for the sculptural agave plants to peak through. The bench can be seen and is captivating from every angle as you walk through the backyard.'
If using your bench in a sculptural way, consider the elements as you would a piece of furniture. 'We first like to consider the shape of a bench in relation to the hardscape and planted "soft-scape" elements,' says architect, Christopher Dameron. 'Consider how it blends with the surrounding plants if a bench is highly visible. Contrasting colors can emphasize the bench as a piece of furniture. A bench with earth tones can blend into the landscape.
'Large stones can act as benches, making them feel like natural landscape elements when they aren't used. Locally quarried, flat-topped limestone blocks for group seating- giving a more natural look.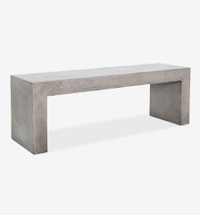 Consider the view from the bench
Have a good think about the view from the outdoor bench and what it's been placed near. 'The placement can evoke a myriad of moods and interactions,' says Susan. 'Shade or dappled light, nurturing sunshine, meditation, and peace, or convivial connection.'
You might want your backyard bench to be settled near your favorite flowerbed, under the shade of a tree, or near a water feature. 'One of the best spaces to place a bench is near a water feature,' says Christopher. 'Water engages your senses and brings a sense of calm and abundance. We are hardwired to respond to the sound of running water. This is fantastic for contemplative spaces and can bring an instant connection to the natural world.'
Ends of outdoor paths are ideal spots for benches as it guides you through the backyard to a destination. 'Benches can be an endpoint that gives you a reason to experience an underutilized portion of your backyard,' adds Christopher.
Think about the direction of sunlight
Finally, no matter where in the world you are setting up your backyard, and no matter the purpose of the space, be it for socializing or relaxation, be mindful of the location of the sun. Avoid placement where the glare will be too strong and consider how you can incorporate partial shade into the design. 'A south-facing will create an uncomfortable midday glare as you will face direct sunlight,' says Christopher.
'Orienting the bench so that the sun is behind you can be an excellent way to enjoy a daytime moment of rest. If you have good sunset views, consider orienting the bench to face west to enjoy the show.'
For style leaders and design lovers.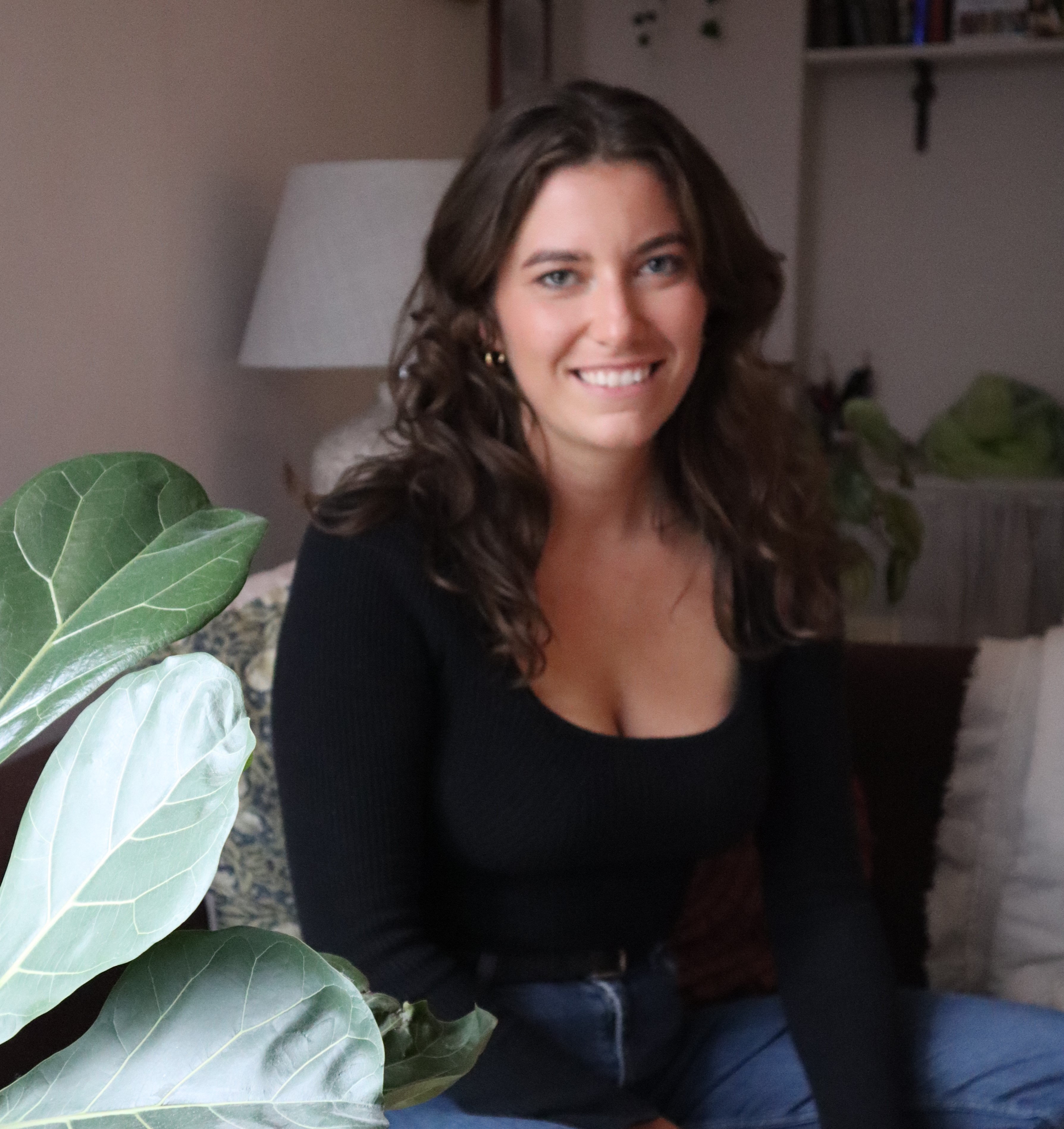 Livingetc content editor and design expert
Oonagh is a content editor at Livingetc.com. Previously, she worked on a London property title, producing long-read interiors features, style pages and conducting interviews with a range of famous faces from the UK interiors scene, from Kit Kemp to Robert Kime. In doing so, she has developed a keen interest in London's historical architecture and the city's distinct tastemakers paving the way in the world of interiors.