7 kitchen remodel mistakes you'll live to regret, according to experts
There's no space more costly or labor-intensive to renovate than the kitchen, so make sure you avoid these common pitfalls throughout the process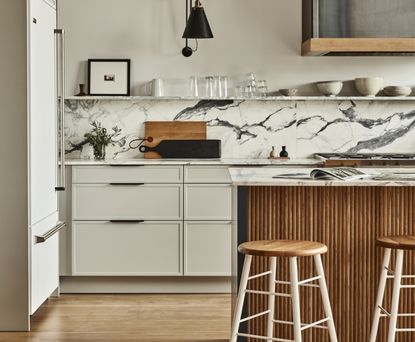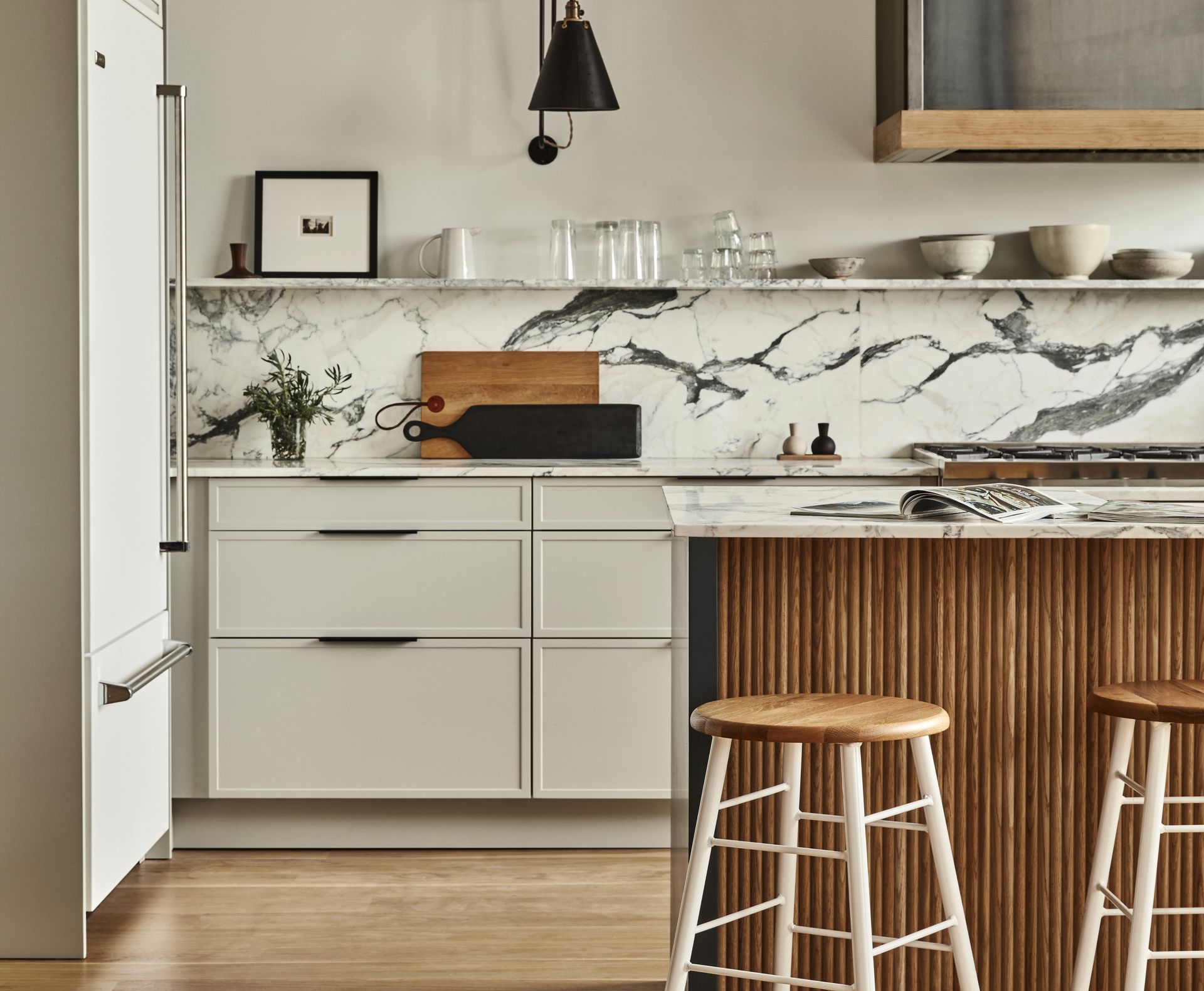 (Image credit: Jason Varney)
The Livingetc Newsletter
For style leaders and design lovers.
Thank you for signing up to LivingEtc. You will receive a verification email shortly.
There was a problem. Please refresh the page and try again.
When it comes to renovating your home, there's no room more costly or labor-intensive than the kitchen. That's why forward planning is essential if you want the heart of your home to pair style with functionality and last for at least a decade to come. Inevitably, though, there are some common pitfalls we tend to make during the remodeling process, and knowing what they are is crucial if you want to avoid making the same mistakes.
Even if you're a dab hand a home renos, remodeling a kitchen is the sort of task where you learn more on the job than you do through research alone. Of course, that also means taking heed of other people's regrets. From choosing weak, non-durable materials to avoiding costly, energy-intensive appliances, there are a host of bad design choices you probably wouldn't be aware of without knowing the rookie errors of others.
'Whether you're replacing your existing kitchen or it's brand spanking new, there are numerous things to consider,' says Dawn Filkins of Smile Kitchens. 'From essentials like cabinets, worksurfaces, and appliances, to more decorative elements such as handles, flooring, and tiles, it's important to know where you'll achieve the most bang for your buck when looking to achieve a beautiful, yet affordable kitchen.'
To help you achieve a modern kitchen refurb that's free from regrets, here's what you need to know.
1. Not purging your stuff before you remodel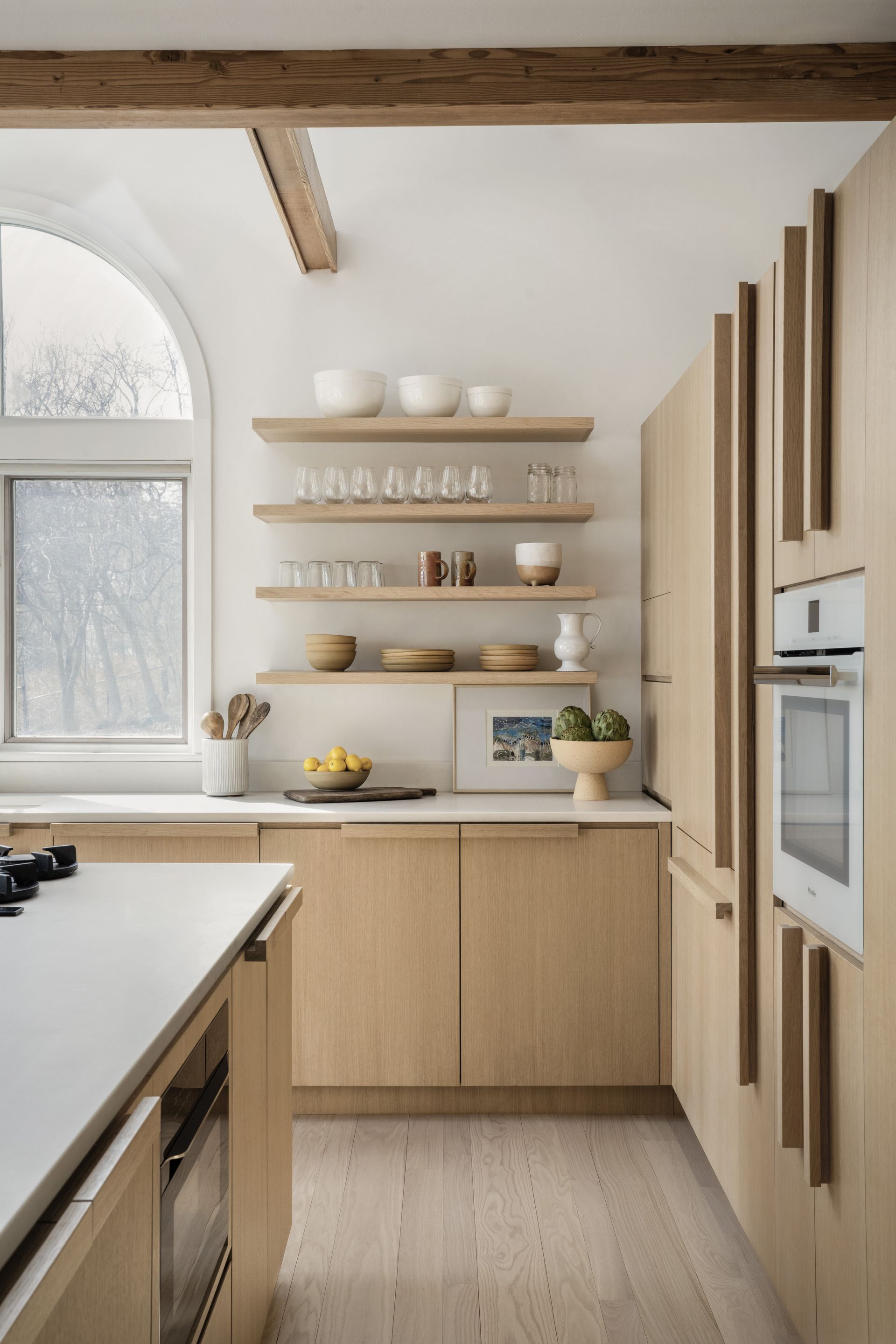 There's never a bad time to declutter your kitchen, but a good purge before you renovate is as good a time as any.
'One of the mistakes we hear from clients is not spending the time sorting and identifying the kitchen items used all of the time vs. the every-once-in-awhile (or worse, the never-at-alls),' says interior designer Ashley Macuga of Collected Interiors.
A good declutter at this juncture will allow you to assess your needs for the remodel itself so that you have plenty of storage options, and you'll only be filling them with items you actually value and use.
2. Not choosing a durable countertop material
Our kitchen countertops arguably work harder than any type of surface in the home, so it's crucial you don't cut corners by opting for a non-durable material. While natural stones like marble have a certain degree of luxury, they can be seriously hard to maintain since they're highly susceptible to staining and etching. For a longer-lasting countertop, consider more durable stones like quartz, or an engineered stone that's made to last.
'Worktops are a big part of the kitchen and can cost a considerable amount, especially if there is a kitchen island as well,' says Dawn Filkins of Smile Kitchens. 'Opting for laminate over real stone can save thousands, and modern laminate worktops are very hard-wearing. Then you have the option to upgrade to stone at a later stage if you wish.'
3. Not choosing a durable material for your plumbing fixtures
In a similar vein, make sure you choose a long-lasting material when it comes to plumbing fixtures such as your kitchen sink and faucets. As much as we love the trend for unlacquered brass, these untreated materials are notoriously difficult to maintain since they naturally tarnish over time.
Instead, go for more investment-worthy taps that are built to last. 'The sink and tap are both high-traffic items, being used by all members of the household repeatedly throughout the day, which is exactly why it's important to invest in the best quality material you can afford,' explains Ronke Ugbaja, kitchen expert at GROHE. 'Stainless steel is one of the highest quality materials for kitchen installations and one of the most popular options due to its affordability, durability, ease of installation, and an ever-increasing range of modern finishes and designs.'
4. Changing the entire layout
'When renovating an existing kitchen or setting up a new one, a substantial cost contributor involves relocating plumbing, electrical, and gas connections, as these tasks necessitate the expertise of a professional,' explains Ronke. This means that unless you absolutely have to, it's best to avoid remapping your entire kitchen.
If you're going ahead with a kitchen extension or changing your layout for accessibility purposes then of course this can't be avoided, but generally, it's best to keep your main appliances and fixtures in the same place to avoid costly refurbishments. The likes of your oven and sink can't simply be moved elsewhere without complicated changes to your plumbing, wiring, and outlets. As Ronke emphasizes: 'Unless you have a specific reason to alter the layout to enhance functionality, or you are starting from scratch with an extension, it's advisable to retain the existing service placements and adapt your plans accordingly.'
5. Skimping on cabinetry
Kitchen cabinets often come as an afterthought, seen as a purely aesthetic contribution rather than valued for the practical purpose they serve, but choosing the best quality cabinets can make all the difference to the overall functionality of your space.
'You will want your new kitchen to last, so don't skimp on the most important part,' says Dawn. 'Consider cabinets that are adjustable so you can choose your shelf height to suit, and don't forget kitchen storage solutions like cutlery inserts, internal drawers, pan and plate stackers, and spice tray inserts.'
Don't forget the finishing touches, either. 'Good quality handles can make or break a kitchen, especially if there are a lot of them,' adds Dawn. 'They will instantly make an average kitchen look more expensive.'
6. Installing energy-intensive appliances
'The kitchen is often the highest traffic area in the house, offering day-to-day functionality as well as an area of relaxation, socializing, and entertainment, and can therefore be a big drain on energy and water resources,' explains Ronke. 'With sustainable, water-saving kitchen and bathroom products now more affordable and accessible than ever, we encourage homeowners to think of the long-term savings that such fittings provide, as well as being less impactful on our environment.'
A great example of this is boiling water taps which cost significantly less to run than your average kettle. 'If sustainable living is an important element for your new kitchen, you could also consider factoring the cost of a filtered water tap to remove the need to purchase single-use plastic water bottles,' says Ronke. 'These appliances also add to the enjoyment and feel of the kitchen.' On the flip side, big appliances like AGAs use significantly more energy than your average range cooker, so think carefully about whether or not they're a worthy investment.
7. Not using space-saving storage solutions
'Kitchens are inherently about storage, so ensuring that the essentials have a spot that's easy to access is absolutely critical for functionality,' says Ashley. We're often too quick to prioritize the aesthetic aspects of a kitchen that we overlook the bare bones of kitchen storage, but getting it right is key to having the most efficient culinary space you can.
Ask yourself whether you'd prefer open-shelving or top cabinets, and consider built-in storage options like a pantry or integrated fridge to help maximize space and create a seamless look. 'For us, kitchen corner storage units are the unsung investment heroes of the kitchen,' notes Dawn. 'They're a place to store pots and pans, baking trays, and all those things that are an awkward shape, plus they also make things easier to find.'
Making these decisions now could also save you some hefty bills in the long run. As Dawn explains: 'It's likely to cost more to retrofit internal storage or wirework rather than having it installed in the beginning, especially when you consider the cost of delivery and labor, so make sure you think about this at the design stage. You won't regret it, after all, you can never have enough kitchen storage solutions!'
For style leaders and design lovers.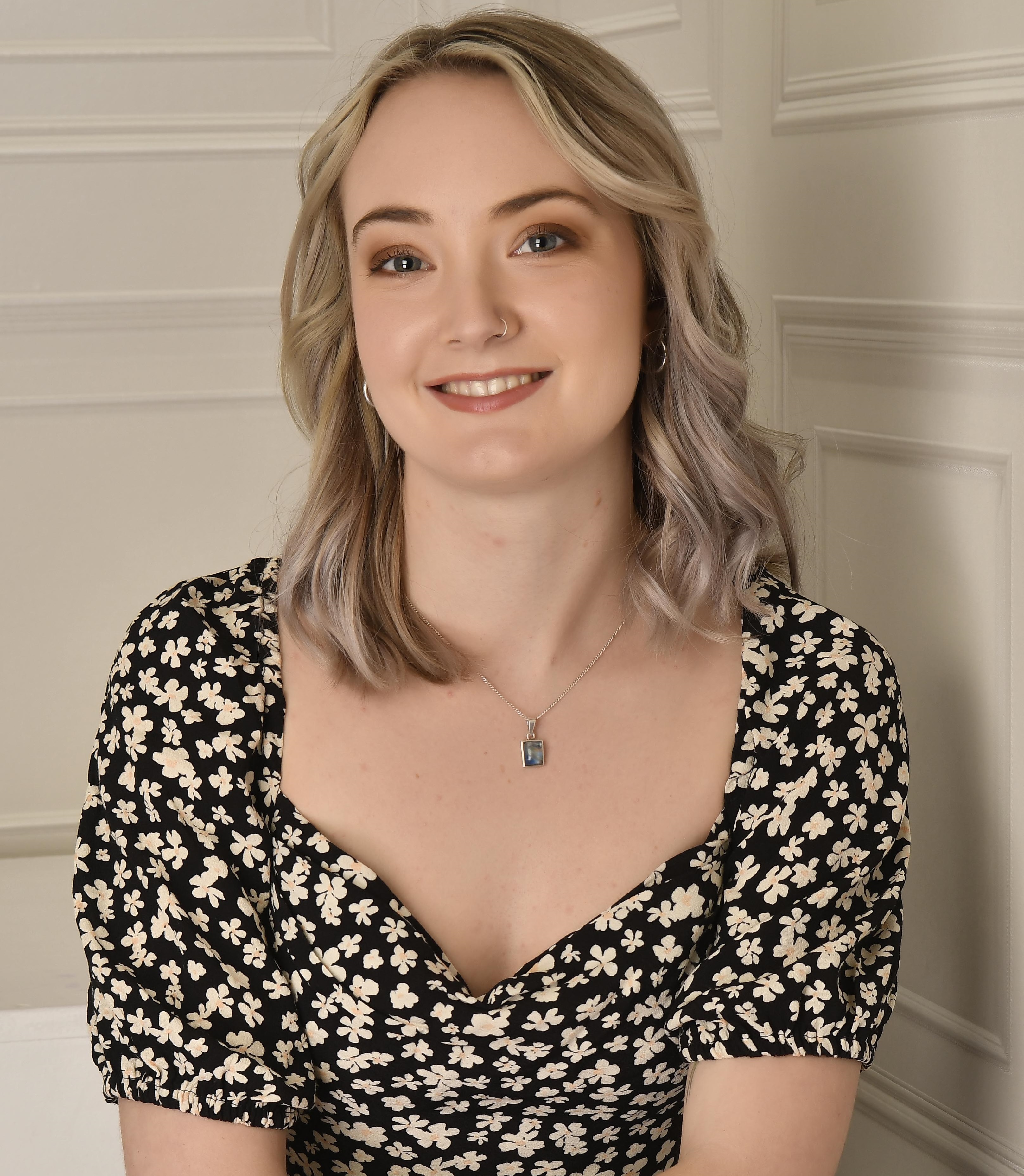 Lilith Hudson is the News Editor at Livingetc, and an expert at decoding trends and reporting on them as they happen. Writing news, features, and explainers for our digital platform, she's the go-to person for all the latest micro-trends, interior hacks, and color inspiration you need in your home. Lilith discovered a love for lifestyle journalism during her BA in English and Philosophy at the University of Nottingham where she spent more time writing for her student magazine than she did studying. After graduating, she decided to take things a step further and now holds an MA in Magazine Journalism from City, University of London, with previous experience at the Saturday Times Magazine, Evening Standard, DJ Mag, and The Simple Things Magazine. At weekends you'll find her renovating a tiny one-up, one-down annex next to her Dad's holiday cottage in the Derbyshire dales where she applies all the latest design ideas she's picked up through the week.