5 kitchen cabinet colors interior designers are avoiding for 2024 - and the shades they're picking instead
These are the kitchen colors that designers say are falling out of fashion, as well as what's replacing them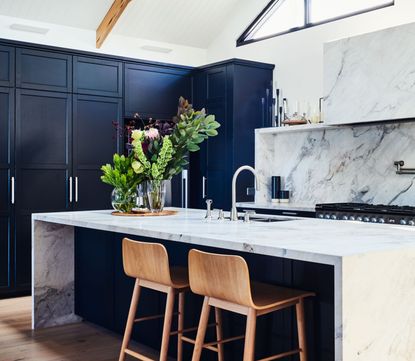 (Image credit: Brent Lukey. Design: Minett Studio Architecture & Design)
A kitchen is a huge investment, so getting the cabinet color right at the start is key to a space you'll love for years to come. But kitchen color trends come and go, and it's hard to keep up to date with the constant revolving flow of colors that are in and those that have fallen out of favor. So how to pick a color that will stand the test of time? And what are the kitchen cabinet colors that are going out of fashion as we approach 2024?
'While kitchens should be a personal choice, and one's style should be able to show through in any color you want, a little conservatism will see your choices stand the test of time,' says Richard Anderson, studio manager at kitchen design brand Poggenpohl. 'While it's good to be bold, you want the design to still feel fresh and new 10 years on.' I've spoken to the designers to find out the modern kitchen colors to avoid as we enter the new year, and what colors are on the up.
1. Navy blue
There is no doubt that navy has a real traditional feel to it. It's luxe when paired with bronze or gold accents, but I for one feel like navy is a little overdone in the kitchen. 'Hues like navy, once considered classic, are losing their charm as people gravitate towards more versatile and contemporary palettes in the kitchen,' says Troy Vincent, 180 Degrees Design + Build firm partner.
Instead of the dark, regal tone of a navy blue kitchen, go for a layered approach with cobalt blue decor. I'm a big fan of this contemporary shade. It provides a jolt of energy in your kitchen and can bring joy to the space, but it should be approached with caution. Instead of painting kitchen walls in this bright shade, stick to smaller accents - Smeg's recent collaboration with Dolce & Gabanna is the perfect way to bring in a color pop. When used in the right way, it can feel modern and chic.
Alternatively, if you're looking to paint your cabinets in one shade rather than rely on the accent colors, go for a more soothing blue than dark navy. 'One of my favorite shades for kitchen cabinets is our 2024 Color of the Year, Upward SW 6239, a light and breezy blue that creates a beautiful coastal chic vibe to an all-white kitchen,' says Sue Wadden, director of color marketing at Sherwin Williams.
2. Red
Red is a strong and vibrant color and should be used in the kitchen with caution. Red kitchens once meant dousing an accent wall in a vibrant shade, but we're seeing a move toward smaller doses of red. 'In the ever-evolving world of interior architecture, we're witnessing a shift away from the traditional and somewhat dated use of colors like red,' says Troy.
Instead, red is introduced in smaller ways - marble backsplash with red tones, and smaller accessories like a retro toaster or kitchen island chairs. In terms of paint, we're seeing color toned down and favoring more terracotta tones and brick shades. This example from Mexico City-based Cuaik CDS is the perfect example. The chalky terracotta tone is as bright or bold and the result is soothing yet cozy.
3. Beige
Kitchen trends have leaned towards a spectrum of beige and neutral tones in recent years, but we're noticing a shift away from this palette as homeowners look to add a little more interest and color. 'While I wouldn't say any specific colors are going out of style, I think homeowners are now steering away from light neutral paint colors for kitchens and are looking to add more color into their homes,' says Sue of Sherwin Williams.
'In 2023, kitchen trends also show a revived appreciation for wood, with white oak, walnut, and sustainable options like bamboo rising in popularity. There's a noticeable shift towards natural and clear finishes that highlight wood's inherent beauty, though contrasting looks using dark stains and whitewashed treatments remain sought-after.'

For Richard Anderson of Poggenpohl, darker woods are the one to watch. 'We have seen a real resurgence of dark wood tones, and a reduction in the creams and beige tones that were so popular last decade.'
4. Bright white
Bright white has long been a popular kitchen trend but there is a definite move away from those gleaming white kitchens to something that feels more layered and cozy. While an all-white kitchen may have a clean and modern look, it can also appear sterile and cold. This trend has been overdone, and homeowners are now looking for more warmth and personality in their kitchen design.
'I think the younger segment of the market is reacting to the uninspired choices of the past, the sea of plain white kitchens, and are wanting to experiment more with color and also, the big one -texture- across the board,' says Peter Ahern of buck&simple.
'As we bid adieu to the modern farmhouse kitchen aesthetic with its crisp whites, we step into a world of design brimming with vivid hues, cutting-edge materials, and imaginative kitchen layouts that are poised to paint the culinary canvas of the future,' says the designer at Apartment 48, Rayman Boozer.
We're seeing a lot more complex shades of white, with warmer undertones coming to the fore. Pale yellow is one example of a paint color that has resurfaced this year. We've shied away from buttery Magnolia recently, shunning it for its strong association with 80s interior design. But it's having a renaissance and it brings an uplifting feel to a kitchen and in the right natural light can feel sunny and airy.
5. Black and dark grey
The black kitchen trend has long been dominating, but for 2024, we're moving away from jet black towards softer shades, says Montreal-based designer, Sophie P-Lefebvre.
'Black and dark shades in general have shown their limits. Dark colors in fact shrink the space,' she says. 'Besides that, dark shades can also appear boring and can become boring more easily. This does not mean, however, that you should completely forget about dark shades, they can bring depth and a particular dimension to the room.'
Instead of a jet black, why not go for dark green cabinetry instead. This can bring that same moody feel and depth, but without the negative effect of shrinking the space as Sophie describes.
'This year, we've drawn inspiration from the 1950s when it comes to kitchen color trends,' says NY-based interior designer Kristina LoMonaco. 'There's been a revival of rich, saturated colors with kitchens adorned in lush forest greens.'
However, for Kristina, be wary of the fleeting nature of trends and adopt dark green with caution. 'While these trends can be executed in a wonderfully thought-out manner and make a striking appearance, it's uncommon for these colors to maintain their dominance for long so layer these greens with warm whites and wood tones.' This layering approach will help aid longevity. For extra depth, Casiraghi have gone for a green lacquer paint that brings that extra sheen to the kitchen.
3 paint colors to try in the kitchen in 2024
The Livingetc newsletter is your shortcut to the now and the next in home design. Subscribe today to receive a stunning free 200-page book of the best homes from around the world.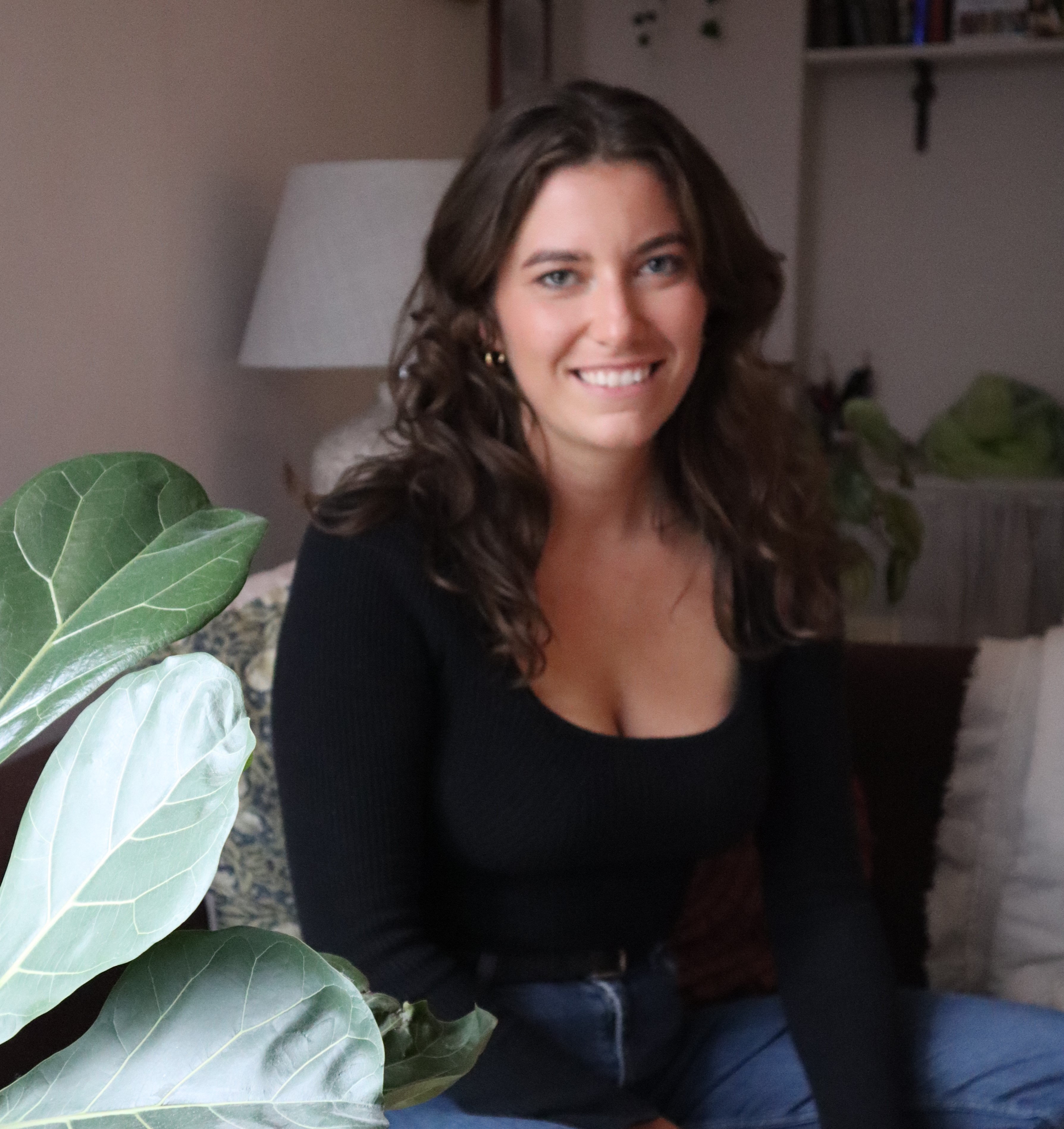 Livingetc content editor and design expert
Oonagh is a content editor at Livingetc.com and an expert at spotting the interior trends that are making waves in the design world. Writing a mix of everything and everything from home tours to news, long-form features to design idea pieces on the website, as well as frequently featured in the monthly print magazine, she's the go-to for design advice in the home. Previously, she worked on a London property title, producing long-read interiors features, style pages and conducting interviews with a range of famous faces from the UK interiors scene, from Kit Kemp to Robert Kime. In doing so, she has developed a keen interest in London's historical architecture and the city's distinct tastemakers paving the way in the world of interiors.