This unusual outdoor feature typically reserved for summer can be a great way to use your backyard through winter too
Normally thought of as a summer-only perk, a plunge pool can be used all year round. Here are the 4 things you need to know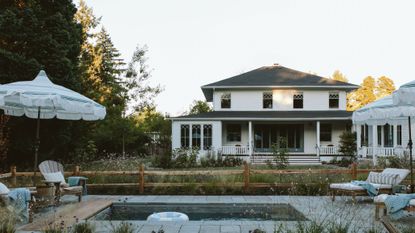 (Image credit: Kaitlin Green. Design: Emily Henderson)
Who doesn't love the warm summer months when we can enjoy a dip in the pool and bask under the sun? If you're lucky enough to have the space and budget, a pool is the best garden feature one could ask for, but there are limitations in terms of usage since for most of us, they become redundant come winter. Well, for those who don't want to let go of the simple pleasure of a dip even in the colder months, there is a solution. And no, it doesn't involve you building yourself a pool indoors.
Perfect for use all year round, a plunge pool is a real treat to have in your backyard. It's basically a mini pool that's deep enough for you to immerse yourself fully and wide enough that you can walk in it, but smaller than a pool in the sense that it's not suitable for swimming. The advantage is that if set up appropriately, it can be used as a hot tub in the winter months.
An outdoor feature much loved by interior designers and celebs, TV host Emily Henderson recently designed her whole backyard around a plunge pool which means it's beautifully immersed in the nature surrounding it. Less ostentatious than a swimming pool and less invasive in terms of looks, it's a more discreet option that feels like a special surprise treat in any garden. I spoke to an expert to get all the details you need to know before installing your own.
Use your plunge pool to create a focal point
A plunge pool is a great way to give a focal point to your outdoor space which you can then landscape around. 'From an aesthetic perspective, they offer both a focal point and a gathering space,' Karen Larson, co-founder of Soake Pools, tells me. I love the idea of centering a modern garden around a plunge pool and using it as a gathering space for your family or guests to enjoy. Styling around it with lounge chairs, comfortable throw pillows, and blankets will make it a joy to use even in the cool months.
Before you decide on the exact location of your plunge pool, think about usability. How visible you want it to be, how close is it to your indoor amenities, and whether it's easily accessible are all important factors to consider that will ensure your plunge pool isn't only a focal point in terms of aesthetics, but also in an optimum location for seamless usability. 'Placement is important! Think about how you plan to use the outdoor space and place the pool based on that. Everything else will fall into place,' explains Karen.
Use in place of a pool in a smaller backyard
If you have a small garden or lack the budget to install a regular pool, plunge pools are a great alternative as they need less space and require less budget. 'Opting to install a pool with a smaller physical footprint of 13' x 7' also saved us time and money which we could re-allocate to the landscaping,' says Emily Henderson in regards to her plunge pool installation.
'It's the perfect size to allow the kids (and us) to have fun during the day or to share with friends to cool off between pickleball sets,' she continues. 'At night, we adults can turn up the heat, hang out, and relax.'
Consider environmentally friendly options
If you're conscious about living sustainably, a plunge pool will be preferable over a pool because you don't have to feel guilty about all that water use. 'A plunge pool uses about 80% less water than a typical large inground pool,' explains Karen. 'This smaller volume of water impacts all aspects of pool maintenance, from the amount of energy needed for pump circulation to the amount of fuel needed to heat it.'
Heat your plunge pool for use in winter
Cold plunge tubs are great, but heated ones for winter are preferable for many. With the proper set-up, a plunge pool can be used as a hot tub too, which makes it perfect for when the temperatures are lower. 'The small nature of the pools provides eco-friendly energy efficiency, which allows them to be used all year round,' Karen tells me.
The advantage of year-round usability was what convinced Emily to opt for a plunge pool, too. 'We wanted a pool we could use year-round, which is why we selected a plunge pool that can be used as a cool pool or a hot tub,' she says. And with that, I venture a guess that you're now seriously considering installing your own. I know I am!
Create a chic plunge pool setting with these outdoor accessories
Price: $282.99
These chairs are perfect for the cooler months to style with cozy throw blankets and snuggle in after a dip in the hot plunge pool.
Price: $118
This throw will keep you warm after a dip in your plunge pool in winter. Buy several in different colors and prints and scatter them over your seating area.
The Livingetc newsletter is your shortcut to the now and the next in home design. Subscribe today to receive a stunning free 200-page book of the best homes from around the world.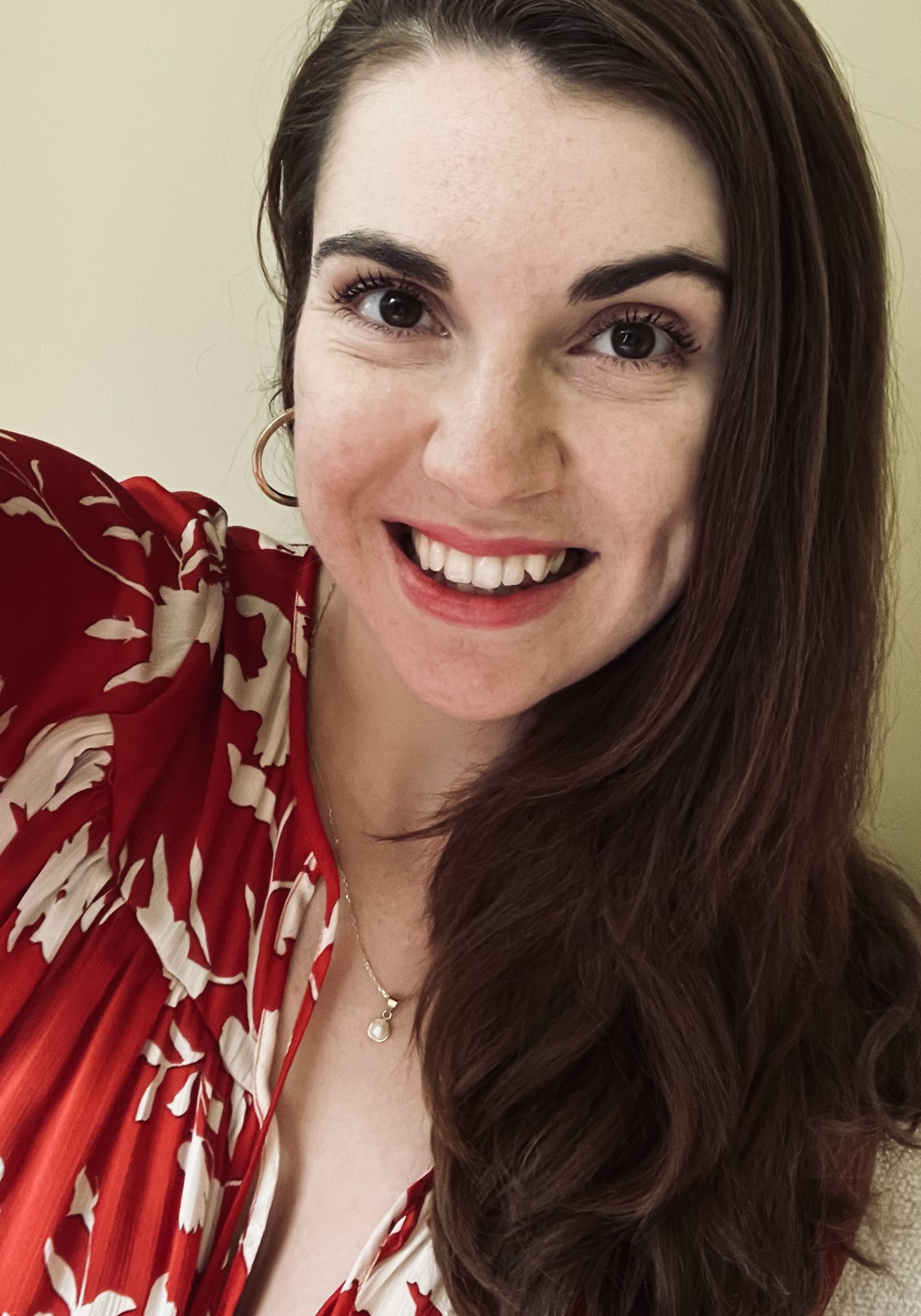 Raluca is Digital News Writer for Livingetc.com and passionate about all things interior and living beautifully. Coming from a background writing and styling shoots for fashion magazines such as Marie Claire Raluca's love for design started at a very young age when her family's favourite weekend activity was moving the furniture around the house 'for fun'. Always happiest in creative environments in her spare time she loves designing mindful spaces and doing colour consultations. She finds the best inspiration in art, nature, and the way we live, and thinks that a home should serve our mental and emotional wellbeing as well as our lifestyle.