Emily Henderson's new backyard centers around a 'surprise water feature' that can be enjoyed all year round
The interior stylist and TV host's backyard features a secret water feature that blends in with nature and can be enjoyed all year round – even in winter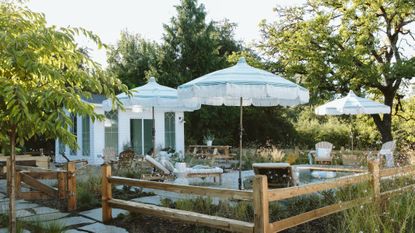 (Image credit: Kaitlin Green. Design: Emily Henderson)
Usually in the colder months, our outdoor spaces receive much less attention, if any. A garden or backyard space is usually left for the spring and summer when we can see flowers in bloom and leafy green trees, and enjoy basking under the sun on a lounger.
Outdoor swimming pools are definitely not on our list of backyard ideas to be thinking about, but what if I told you that there is a way to enjoy your backyard, and a good dip in the water, even if the sun's not shining?
Interior designer, TV host, and influencer Emily Henderson has shared her backyard overhaul project with us and we were surprised to see, camouflaged so well amongst nature that you'd be forgiven for missing it, a small plunge pool. The addition to the outdoor space is absolutely charming and has a very relaxed, farm-like feel to it. Its size on the small side makes it special and feels like a real treat, something that is reserved for only the members of the family to enjoy together, or apart. It's so beautifully hidden amongst the surrounding nature that it genuinely looks and feels like an unexpected oasis. I spoke to Emily to find out all the details of her project, and why this little plunge pool is so special.
What is a plunge pool?
A plunge pool is a smaller version of a swimming pool, that is made for relaxing rather than swimming. Its small size means it can be installed even if you don't have a huge amount of space. It can be used to cool off in summer, and as the water can heat up with the right set-up, it can also be used in the colder months as a hot tub.
A plunge pool is deep enough to walk in and take a good dip underwater if want to. It has a luxurious feel to it and can prove to be the perfect addition to a smaller outdoor space for a relaxing experience.
A surprising water feature is hidden in nature
I asked Emily Henderson, founder of Styled by Emily, to talk me through her idea of installing a plunge pool in her backyard. Her answer surprised me. 'It was actually more of a garden being designed around the plunge pool,' she tells me. 'We wanted the plunge pool to act as a secret surprise water feature surrounded by potted plants, greenery, and a wooden split rail fence — all central to the greenhouse and vegetable garden. This way, the pool blends in with the space when not in use.'
'However, it's still easily accessible and designed using rectangular flagstone for the hardscape, which provides ample space around the pool to play without being pressed right up against the garden,' she explains.
There was thought put into this very natural look that creates such a sense of calm, and undisturbed nature. The pool blends in seamlessly with its surroundings, and even though it's man-made, it feels like it's always been there, as part of the environment. 'We wanted to maintain the property's natural modern farmhouse vibe while keeping all activities and amenities within a few feet from one another,' she adds.
As much as the pool looks as if it has always been there, its strategic placement was carefully considered, ensuring the aesthetic fits within its immediate landscape and practicality of use. 'The pool is adjacent to the pickleball court and garden and perfectly fits into our little courtyard steps outside the backdoor without the area looking or feeling overcrowded,' Emily tells me.
A garden built around the pool, for an all-year-round oasis
The biggest advantage of a plunge pool is that it really can be enjoyed all year round. If installed appropriately for this, the pool can be converted into a hot tub, which is why Emily chose Soake Pools. 'Since we had the pool delivered in February, we had a few months to strategize how we wanted the final space to look before we started working on landscaping and hardscaping in the warmer months. We collaborated with Studio Campo, a landscape designer, to help realize the design for the space; something more rustic with splashes of greenery,' Emily explains.
A key advantage of a smaller pool such as this one (13' x 7') is that it saves both space, time to install, and money which Henderson reallocated to landscaping. However, it's definitely not too small to be fully enjoyed by the whole family and friends alike. 'It's the perfect size to allow the kids (and us) to have fun during the day or to share with friends to cool off between pickleball sets. At night, we adults can turn up the heat, hang out, and relax,' Emily tells me, and it seems that this addition to her garden is ticking all the boxes for both outdoor relaxation and entertainment. If you are in possession of a small outdoor space, I can't give you one reason not to follow in Emily's footsteps and design your own surprise water feature/retreat.
Create a farmhouse backyard look with these buys
Stone & Beam textured stoneware planter
Price: $29.84
This planter in a beautiful neutral stone color has enough detail to add interest and is rustic-looking to create that farmhouse garden look. Use it to plant lavender or fragrant herbs.
Wooden folding lounge chair
Price: $138.90 (set of two)
Follow Emily Henderson's lead and add plenty of seating in your garden. A wooden lounge chair will blend seamlessly with the nature around it. It can be easily styled with pillows and throws and used all year round, be that around the pool, or around the fire.
The Livingetc newsletter is your shortcut to the now and the next in home design. Subscribe today to receive a stunning free 200-page book of the best homes from around the world.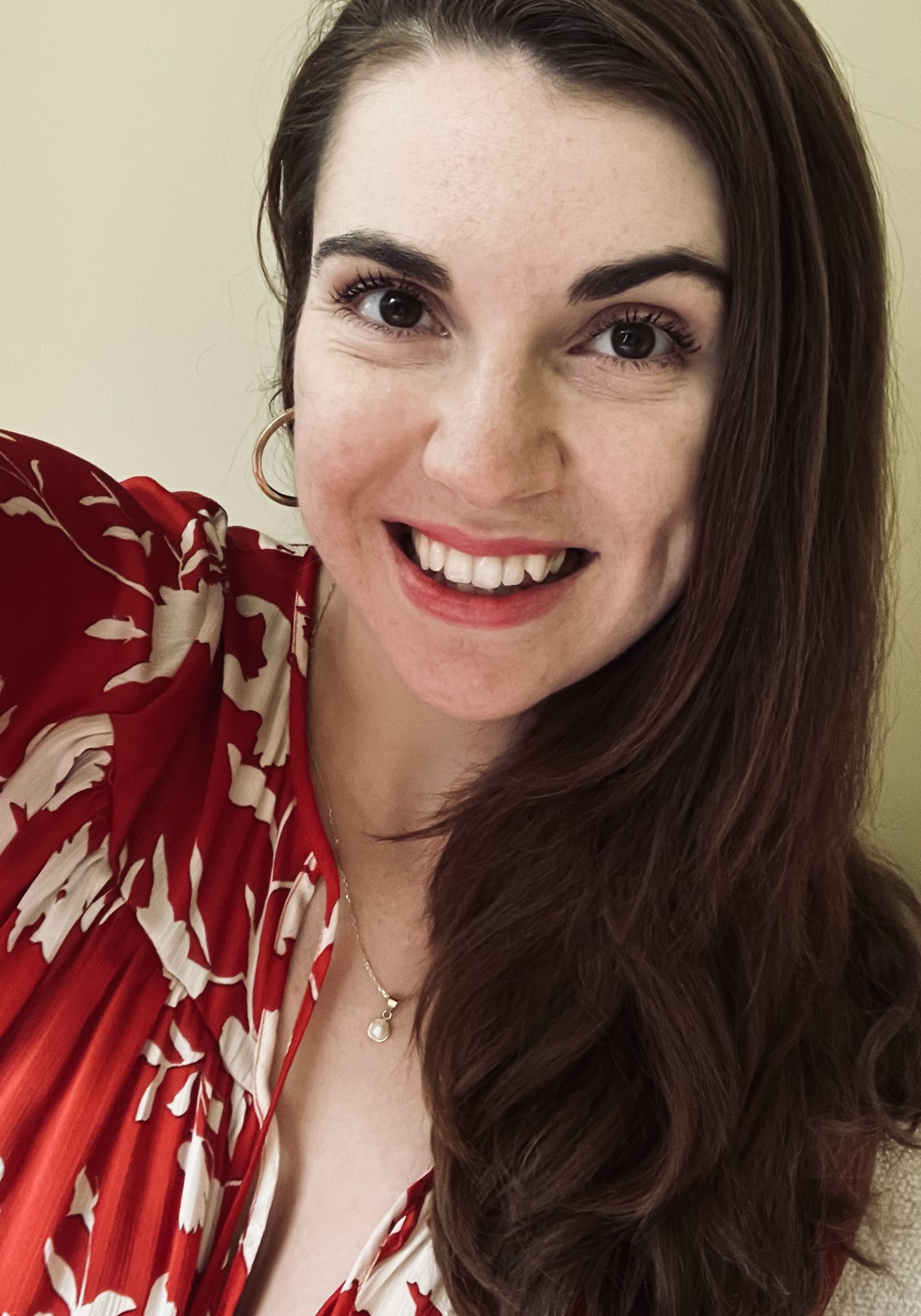 Raluca is Digital News Writer for Livingetc.com and passionate about all things interior and living beautifully. Coming from a background writing and styling shoots for fashion magazines such as Marie Claire Raluca's love for design started at a very young age when her family's favourite weekend activity was moving the furniture around the house 'for fun'. Always happiest in creative environments in her spare time she loves designing mindful spaces and doing colour consultations. She finds the best inspiration in art, nature, and the way we live, and thinks that a home should serve our mental and emotional wellbeing as well as our lifestyle.