8 tricks for organizing your dishes that professional declutterers always implement in kitchen storage
When it comes to optimizing your kitchen storage for dishes, these are the secrets organizing pros use to make your space function better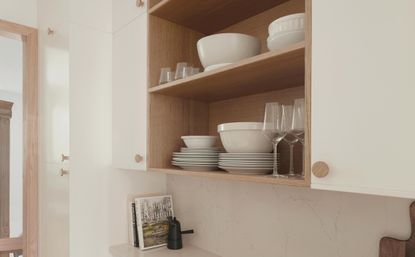 (Image credit: Arsight)
The Livingetc Newsletter
For style leaders and design lovers.
Thank you for signing up to LivingEtc. You will receive a verification email shortly.
There was a problem. Please refresh the page and try again.
After the remodel of my own kitchen, I found myself with only really one bugbear about the space, and it was to do with my dishes. I opted for some open shelving so that I could display my favorite, most aesthetically-pleasing plates and bowls out in the open, but when it came to storing the "others" - those that don't match the rest on the shelves, or are generally saved for entertaining and less for display - they didn't have a place to call home.
The question is, then, how to organize a kitchen so that you can make room for dishes, whether you're suffering from an excess you don't want to declutter, or you've just not found the right spot for your everyday plates.
I asked some professional organizers and interior designers for their top tips to make these spaces work.
1. Create a Zone 1
Your first port of call for how to organize kitchen cabinets (and potentially declutter your dishes is to set up a "Zone" system, by classifying your plates, bowls, platters and more into one of three categories.
'Zone 1 will have dishes you need to access on a daily basis,' explains Nicole Gabai, a professional organizer and author of The Art of Organizing. 'You'll want them near the table for easy table serving or close to where you are cooking and serving.'
2. A Zone 2, too
In Zone 2, you should put any dishes you like to use when entertaining, or those that are better suited for a Friday night dinner. 'If you entertain regularly and have extra place settings for these occasions, you can put them in Zone 2, where they are easily accessible but not occupying the primary space needed by your daily dishes,' Nicole explains.
3. And a Zone 3
'In Zone 3, you would move dishes that are hardly used, such as fine china, to another room,' Nicole explains. 'Consider storing them in a hutch in your dining room, or put them in dish storage containers and store them out of the way - this is the zone where you don't need to have things within arm's reach.'
Professional organizer Amanda Wiss of Urban Clarity, agrees. 'Dishes that you use more for special occasions should be kept on a higher shelf, or in a sideboard, credenza or buffet in the dining room area. Hopping up on a step ladder or over to another room to grab the fancy dishes is okay because it only happens a few times a year.'
4. Put everyday dishes on a low shelf
So what is the best way to store dishes in a kitchen? For organizers, functionality is key. 'Everyday dishes should be kept on a lower, more easily accessible shelf,' Amanda from Urban Clarity says. 'You should make your day-to-day life as easy as you can!'
Amanda suggests that an eye-level kitchen cabinet is the best choice for plates, so you don't have to bend down to grab a plate when serving up.
5. Use plate dividers
Stacking plates on top of each other is not ideal, especially if you find yourself wanting to drag one out from the bottom of the heavy pile.
'Plate dividers are also useful as they're designed to hold plates in an upright position,' says interior designer Rudolph Diesel, 'and they help to prevent plates from sliding and colliding with each other, reducing the risk of chipping or breaking.'
6. Add risers into cabinets
'I love using risers for dish organization,' says Amanda Wiss. 'Risers not only maximize your vertical kitchen shelving space but also allow you to separate the different dish categories. I would avoid stacking your dishes up too high, it makes the stack heavy and therefore more difficult to get off the shelf.'
7. Consider where the dishwasher is
If you're going to locate your dishes in the proximity of any appliance, it's dishwasher placement you should consider. 'Before deciding on exactly where in your kitchen your dishes will land, open the dishwasher and pretend you're unloading it,' Amanda says. 'Which cabinet is easiest to reach? That's where your everyday dishes should live.'
8. Consider drawer organizers
'I also advise using drawer organizers with compartments as they're ideal for storing smaller dishes such as bowls, saucers, or dessert plates,' says designer Rudolph Diesel. 'They can provide separate sections to keep each item in place and easily accessible.'
For style leaders and design lovers.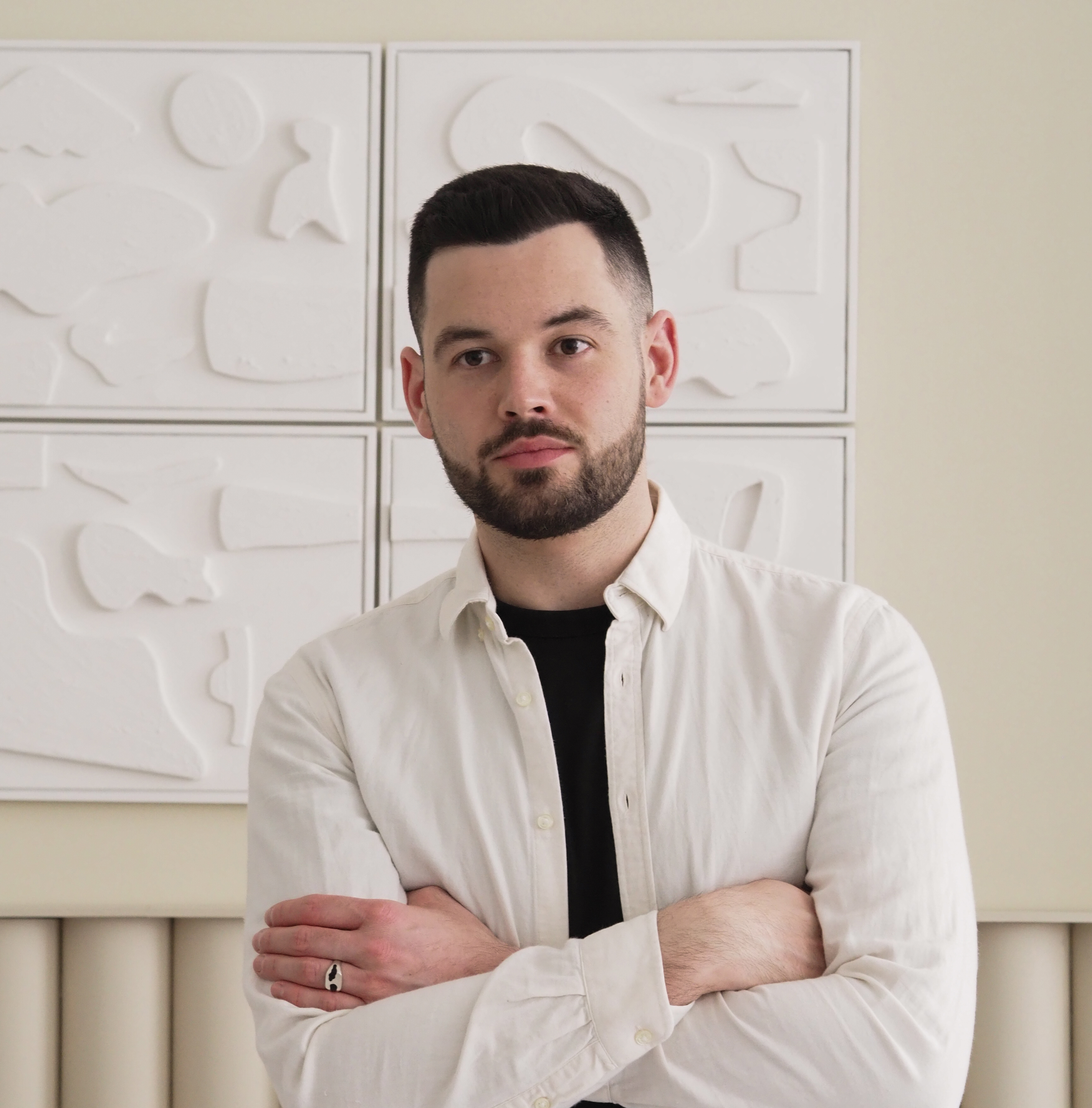 Luke Arthur Wells is a freelance design writer, award-winning interiors blogger and stylist, known for neutral, textural spaces with a luxury twist. He's worked with some of the UK's top design brands, counting the likes of Tom Dixon Studio as regular collaborators and his work has been featured in print and online in publications ranging from Domino Magazine to The Sunday Times. He's a hands-on type of interiors expert too, contributing practical renovation advice and DIY tutorials to a number of magazines, as well as to his own readers and followers via his blog and social media. He might currently be renovating a small Victorian house in England, but he dreams of light, spacious, neutral homes on the West Coast.