'It just fits!' A five-step guide to commissioning custom furniture that perfectly complements your home
Considering upgrading your furniture and going bespoke but don't know where to begin? Here's everything you need to know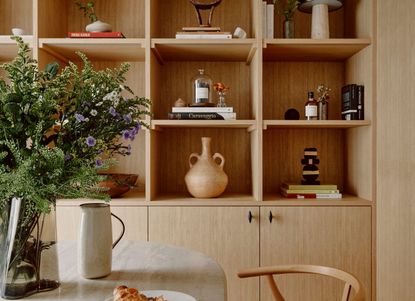 (Image credit: Kensington Leverne. Design: Maison August; Atelier Ochre)
The Livingetc Newsletter
For style leaders and design lovers.
Thank you for signing up to LivingEtc. You will receive a verification email shortly.
There was a problem. Please refresh the page and try again.
There is something super satisfying about a bespoke piece of furniture that fits perfectly. Tailored to the way you interact with your home, a bespoke wardrobe or TV cabinet might just be that finishing touch you were looking for.
Perfectly complementing your home, not to mention solving the problem of that room with an unusual layout or awkward wall, bespoke furniture is the ultimate investment that can help bring a space together in perfect harmony.
But in the big wide world of bespoke furniture, going bespoke can feel like a daunting commitment - where on earth do you start? Whether it's your living room furniture or an idea for the bedroom, we speak to the experts at crafting commissioned pieces to find out.
1. Get an idea of what you like
Before doing anything, identify what you like. 'Creating a bespoke piece of furniture can often feel like an extremely daunting task because of the desire to create something perfect which feels truly one-off,' says Charu Gandhi, founder of Elicyon. 'Nevertheless, by starting with a really clear brief it becomes easier to plan and progress.'
Flick through one of our issues front to back, take note of living room ideas or bedrooms you like the look of and visit craft fairs to meet the craftspeople you might be working with, all the while getting a flavor for the feel of their work. 'It is important that the client has a good feeling about the type of furniture that the maker is known for,' says Matt Galvin, handcrafted furniture expert with The Galvin Brothers.
'We have our strengths and we tend to play to those themes, so a client who is excited by our work already is the best fit.'
You'll be surprised how much the maker might require from you in an attempt to clarify your vision. They will want to know how the furniture will be used, specific storage needs, not to mention whether you are right or left-handed and how tall you are. Gather your samples together and create a board where you can see all the colors and textures in tandem. Any information you can take to your design appointment, the more efficient the finished design will be.
'At the same time, allow for flexibility,' adds Charu. 'When working with makers, you are working with expert craftspeople who will also help to shape your vision. Avoiding being overly descriptive when outlining the design of a product will open the dialogue for more creativity.'
2. Identify where you might want to go bespoke
So you've got an idea of what look you like and done your research. Now it's about identifying those problem zones in the home that need some love. The most common pieces of furniture that people go bespoke with are items that fit snugly into alcoves. 'A bespoke living room shelving unit is normally a good choice, especially if it's fitted inside an alcove, wrapped around awkward corners, or fitted in one corner of the room,' says Soroush Pourhashemi of Lozi, a company that creates bespoke plywood furniture from their London workshop. 'This is the best way to maximize small living rooms.' Bespoke console tables and media units are also a great place to go bespoke. The cables and wires that end up tangled up get neatly tucked away into a bespoke unit. I also love a bespoke bookshelf that can perfectly fit into the sloping ceiling.
Moving on from the living room, and the bedroom is also a top space where bespoke commissioning can work wonders. There are three main pieces in a standard-size bedroom: wardrobes, bedsides, and a chest of drawers. Wardrobes are on top of the list when it comes to bespoke furniture and they can fit snugly, stretching up to the ceiling, maximizing every ounce of space. Everyone has different ways of storing clothes so a bespoke wardrobe can help people to be more organized.
This is a bedroom layout designed by Colombe Studio. 'The wardrobe gives a sense of space in the bedroom. This is a layout focused primarily on lightening the bedroom and making the interior feel light and laid back.'

'I don't think all the walls in the bedroom should be covered with furniture,' says Marta Chrapka of Colombe Studio. 'If we need a lot of space and we don't have room for it elsewhere, such a layout definitely increases the storage capacity, but if possible, I prefer to leave the remaining walls unbuilt. The bedroom is lighter and more spacious.'
3. Measure up
It's best to go to your first appointment armed with general measurements for the area. If in doubt, just measure everything - it's best to go with more information than too little, especially when it comes to built-in wardrobes, and the maker will hone in on exactly what they need. Photographs can be a good option too, giving the makers a real vision.
'It is important to take precise measurements of the space where the furniture will be placed. Consider not only the width, height, and depth of the piece of furniture that you are going to commission but also the surrounding area to ensure proper fit and functionality,' says Charu. Double-check your measurements to avoid any errors.
The makers then develop a few sketches talking clients through our ideas and producing a few cost variations which they can choose from. From there, designers move on to producing samples, and refining the final measurements before moving to the workshop.
4. Decide on material
The point of going bespoke is that furniture fits with the grooves of your home - a forever piece that needs to stand out in a world of mass-produced designs. It follows, then, that bespoke furniture transcends trends - it's the quality of the material that matters most when looking at finishes.
'Choosing the right materials for a product is largely based on use and the level of durability required,' says Charu. 'Where is the item is going to be placed; if it's in an area exposed to wear and tear, then the material required must be stain-resistant and hard-wearing.' Ultimately, it's important to be guided by the maker as they know the best materials and what works with the cost and timeline.
Natural woods are a material that we're seeing a lot of in the home and can easily be updated or painted. I love this white oak TV unit, designed specially for this Brooklyn brownstone with crown molding, by The Brooklyn Boys. Stick to something light-colored or muted in tone to avoid the piece looking too heavy.
5. How much does going bespoke actually cost?
Let's talk budgeting. While this might seem like the final transaction, have that discussion at the earliest stage to avoid any nasty surprises. Your maker might charge hourly or based on size. Make a list of your needs in order of priority and set a realistic budget, including any installation fees. Commission costs will always vary and prices can range from anywhere between $1000 to $10,000. The range is so dramatic because there are a lot of elements that can add to the expense.
'Design complexity, certain finishes or colors, extra functions and hardware can push the price up,' says Soroush. When it comes down to it, be realistic and respect that it's an artistic process. Do not expect a piece will be designed, delivered and installed in your bedroom quickly - the process can take up to a year but it's a really exciting one to be a part of and the end result will add your own personal stamp to your home.
For style leaders and design lovers.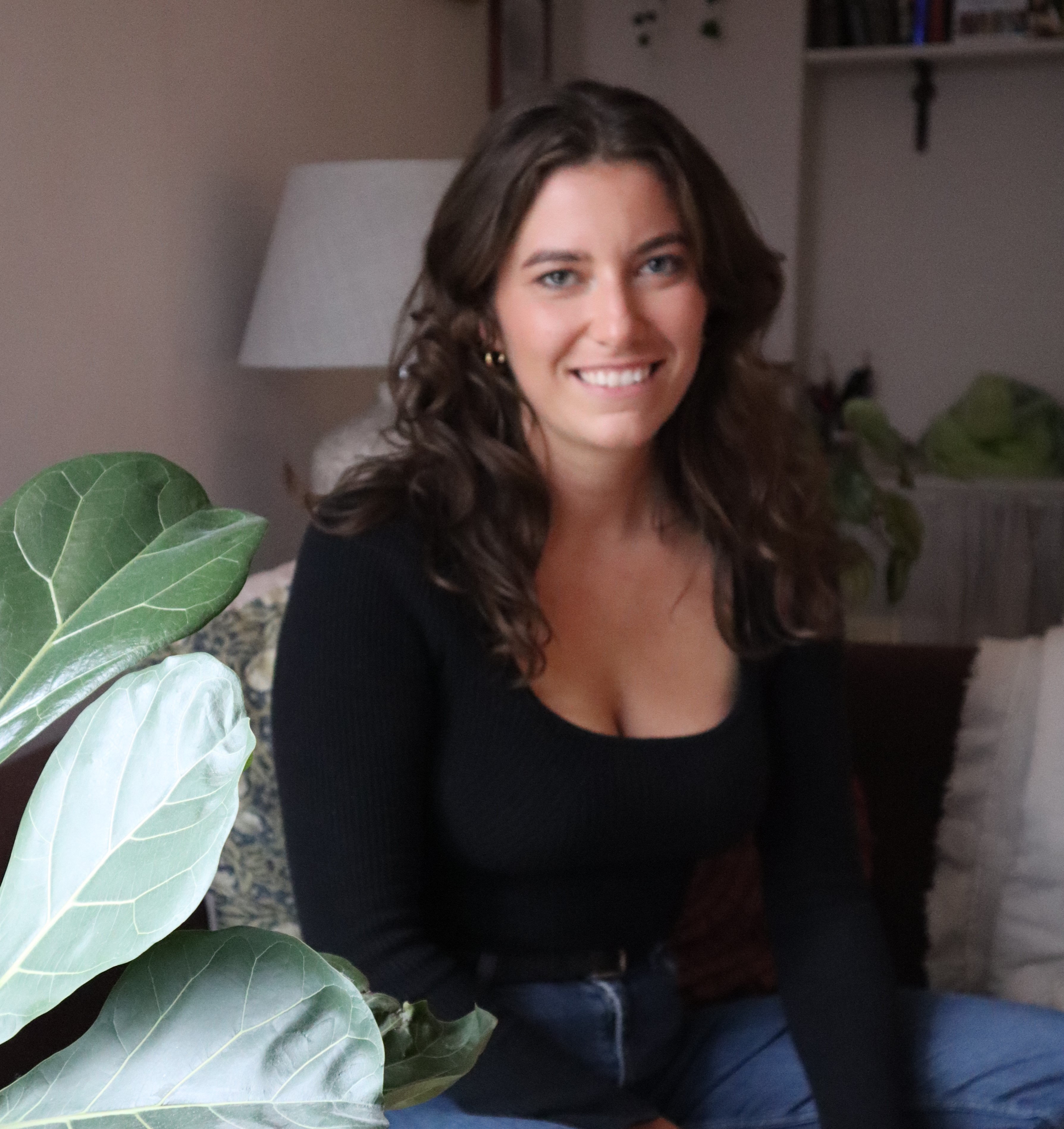 Livingetc content editor and design expert
Oonagh is a content editor at Livingetc.com. Previously, she worked on a London property title, producing long-read interiors features, style pages and conducting interviews with a range of famous faces from the UK interiors scene, from Kit Kemp to Robert Kime. In doing so, she has developed a keen interest in London's historical architecture and the city's distinct tastemakers paving the way in the world of interiors.