A top neuroscientist explains how design can help you cope with the family at Christmas
Dr Ash Ranpura explains the little tweaks you can make in your home design so this Christmas is much easier to cope with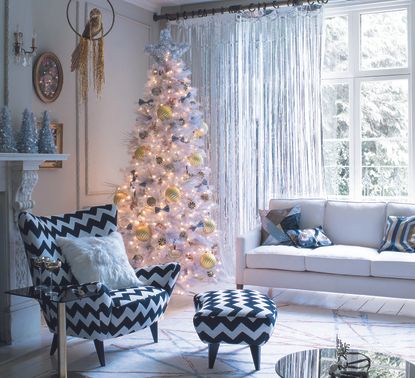 (Image credit: Future/Simon Bevan)
Dr Ash Ranpura is a world-renowned neuroscientist who understands how crucial our decor is when it comes to how we feel about life. 'Our immediate surroundings, our homes, are so important,' Dr Ash says.
With that in mind, our the way we are in our homes is totally trasformed over Christmas, and no matter how many Christmas kitchen decorating ideas we've put into place, the influx of family can change everything.
'Hosting family and friends over the holidays can be a stressful, and emotional experience,' Dr Ash says. 'One of the primary reasons for this is that although we talk a lot about our 'true selves', that is actually an illusion. There is no 'who we really are', like all living creatures we respond to the environment around us. That's why, when the environment changes and we have no control over it, we get incredibly anxious - because we start to question our identity. When around family you're reminded of some personality that you may have had before. Maybe your parents are there and to your parents you're their child, your partner is there and to your partner you're their spouse, your children are there and you're their parent. These are conflicting roles and it's stressful to try and play them all at the same time.'
Thankfully, there are some clever design tricks that can be put into place to help soften the effects of the Christmas period.
1. Create privacy with a cozy armchair
'People feel more comfortable when situations are more predictable, and so when your home is taken over by guests, you're suddenly put into a situation where your refuge, your inner space, becomes unpredictable,' says Dr Ash.
At no time of year is the home life as unpredictable as at Christmas. There can be people everywhere, and it can be hard to feel in control. 'In Indian culture this is sort of the norm and we don't have the same kind of privacy,' Dr Ash continues. 'As we typically live in homes with lots of family around, you have to find ways to have privacy within the presence of lots of people. That's a mental decision to pull away and be private without needing the physical space of privacy, whereas a Western family, like my wife's, will often be very social when in the same space, so when they need a break they need to physically remove themselves.'
There are ways to counteract this, and can it be as simple as some easy living room ideas. 'You can create opportunities for refuge, even within social spaces,' says Dr Ash. 'A great example would be a living room with a cozy armchair and a lamp in one corner, where you can sit and read, and because there are no other chairs around you aren't really withdrawing, but it's a space in which you're meant to be alone.'
2. Suggest a walk
It may seem like a simple seasonal idea, but there is more to a walk than just stretching your legs. 'When it comes to group activities, going for a walk can be incredibly helpful,' says Dr Ash. 'If you go for a walk you can choose how social to be - you can drop behind or go ahead, you could just be with one person, and if you choose to fall silent you're still present with the group.'
3. Gather in the kitchen
We spend a lot of time thinking about modern kitchen ideas, and behind them all is the goal of creating a space to feel at home in. 'Cooking together is the same kind of thing as having a walk,' says Dr Ash. 'You can be really focused on the task, listening to the buzz around you without contributing to it, or you can get involved. On the other hand, I personally get quite stressed when people are in the kitchen, because I'm quite organised, so I just need to leave when that happens. It's really helpful to have a good friend or partner who knows how these things affect you because if you know you have someone who's on your side, even if they can't stop it, you can tolerate it easier, you feel seen. So if my brother-in-law is clattering around making a mess in the kitchen, my wife might give me a look acknowledging me or even quietly fix it later.'
4. Display treasured objets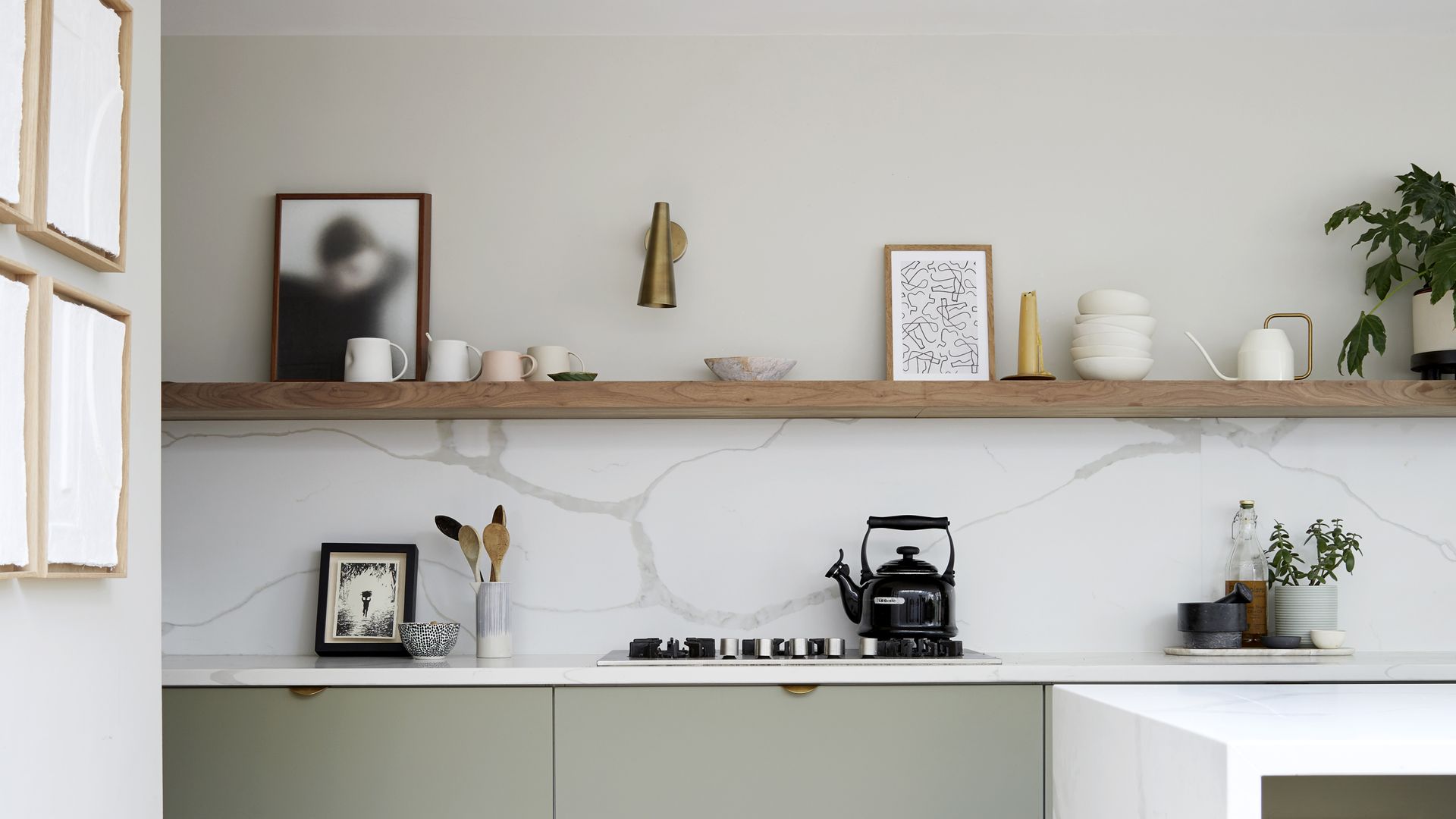 There is way more to shelving ideas than just storage - what you put on them or around the house on display can have a holistic effect, too. 'I think that beauty in the inside of a house is very important,' says Dr Ash. 'When people come into an environment with beautiful things, they notice and they feel that it's a loving environment. It doesn't have to be excessive - even small touches can make a big difference.'
5. Make bedrooms comfortable
How people behave is affected by how they feel, of course. And if you know how to sleep better you can change everything. 'You can predict that people are going to sleep badly,' says Dr Ash. 'Any time everyone sleeps away from their home situation, they will sleep worse. People might be crammed in quite close together, floorboards might creak as people use the bathroom, or light may stream in earlier than people are used to. Try and make things more comfortable by leaving eye masks and ear plugs out for guests.'
6. Laugh about the bathrooms
It's a bit late now to be worrying about modern bathroom ideas - it's better to make the best of what you have in place. 'A lack of bathrooms can often cause issues,' says Dr Ash. 'If you have a large group staying and only one bathroom, there's not much you can do, but if you acknowledge that it's annoying, it makes it easier. Things get much better when everyone can laugh about it - it relieves the tension.'
7. Remember, they're your family and friends
'The best way to have a nice time in any of these situations is to have a feeling of compassion,' says Dr Ash. 'If you feel compassion for other people, their actions become much more comprehensible, and you end up feeling much happier. After all, the reason we get together is to spend time together and express love for one another and you can enable that.'
The Livingetc newsletter is your shortcut to the now and the next in home design. Subscribe today to receive a stunning free 200-page book of the best homes from around the world.
Thea Babington-Stitt is a content editor at Ideal Home, specialising in interior design, decor updates, trends and decoding the zeitgeist. She was previously features editor on Livingetc and Homes and Gardens, where she tackled the inspirational room galleries, offering the best expert advice for anyone looking to redecorate their home. She has also held a staff role at Country Homes and Interiors magazine.