'They're a disaster!' – 3 bathroom organizers that professionals urge you not to buy
While all bathroom organizing products may seem like great buys, some really aren't worth the hype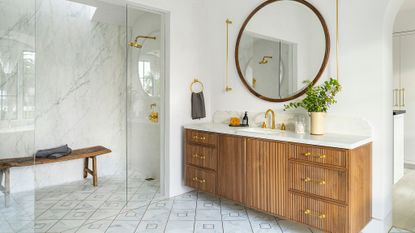 (Image credit: Manolo Langis. Design: Brandon Architects and Brooke Wagner Design)
Bathrooms are tricky spaces to design. The space limitation is the biggest factor, and then you have to consider how many people are using it. Whether you have your own bathroom or are sharing it with someone, there's always an accumulation of products that clutter the space. From shampoo and shower gel bottles to creams and towels, it always just seems to be too much stuff.
The natural response is to go on an internet shopping frenzy and buy all kinds of bathroom organizers that promise to keep the space tidy and clutter-free, bringing you one step closer to achieving that perfectly organized modern bathroom. While some organizers have their purpose in terms of functionality - such as beautiful matching baskets for your toiletries or glass jars for your cotton pads - there are a lot of gimmicky products that just don't help at all.
Having bought one too many such organizers myself and been disappointed by a lot of them, I asked expert organizers which ones they think are more hassle than they're worth. Here are three to steer clear of that experts agree aren't worth the hype.
1. No-nail shower caddies
When it comes to how to organize a bathroom, no-nail shower caddies seem like an obvious choice for renters or those adverse to DIY. There's no risk of damage to your walls, and no need for scary power tools for installation. The problem, however, is that many of these cheap alternatives aren't built to last.
'Those over-the-shower-head shampoo organizers are always a disaster,' interior designer Bethany Adams tells me. 'Very few shower arms are manufactured at a 90-degree angle, which means the organizer will slip down and dangle precipitously over the showerhead even before you load it up with shampoo and conditioner!'
The same often goes for suction cup caddies. While they're more likely to work for your space thanks to their versatility, not all of them can withstand a decent weight. Even those that do soon become a nightmare to clear (and a common harborer of mold). Instead, either bite the bullet and install a proper caddie for your cosmetics, or opt for a hanging option that goes over your shower door instead of the shower head itself.
2. Large storage containers
While you might be tempted to invest in all sorts of storage containers to fit all your stuff and hide it away, they'll actually be detrimental to the look and feel of your bathroom.
'Large storage containers and oversized furniture are two things I would avoid to not take up too much space in your bathroom,' says Danielle Dorn, Creative Director at mDesign. 'Items that have little practical use can also take up valuable space so be mindful of the items you purchase and consider whether they really serve a functional purpose or not.'
Avoiding bulky containers will also help you achieve a more minimalist bathroom design. It might sound counterintuitive, but the more places you have to hide stuff out of sight, the more inclined you'll be to buy stuff you don't need or worse, forget about. Instead, stick to a few cosmetic items and integrate them into your bathroom display. I love these amber glass bottles from Amazon which are great for decanting soaps and shower gels for a hotel-like feel.
3. Over-the-toilet storage
Thinking I found the holy grail of bathroom storage organizers, I recently bought an over-the-toilet storage cupboard. While the idea of a cabinet on tall legs that you slot over your toilet seems a genius idea, my experience was not the best. I found that it only really works if you have very few items in it (usually they're very shallow and can't actually store that much).
I tried to use the whole space and fit as much in as possible which made it a bit heavy, wobbly, and dangerously close to toppling over. Unless you can attach it to the wall (the one I had didn't have this option), and are happy to store very little in it (which I find defeats the purpose), it can look good but it's not the most practical of buys.
There's also the added fact that, for obvious reasons, this isn't going to be the cleanest place in your home. Storing towels or soaps here is actually quite an unhygienic option, so these gimmicky organizers are best avoided. If you really need to maximize space above or behind your toilet, consider an integrated shelf like the one shown in the powder room above which also allows you to disguise the cistern.
You need fewer bathroom organizers than you think
Home organizing expert and minimalist Shira Gill is quick to point out that not all organizers actually help us to organize at all. 'The biggest mistake is running out to buy organizing products thinking that they can organize you,' she says. 'I think we're sold this myth that if you go out and buy the latest gadget or organizing trinket you'll suddenly be organized.'
Really, it's about finding a system that works for you and changing your mindset to live well with less. 'Organization is not just a system, it's a practice, a mindset, and it's shifting your habits,' Shira says. 'You don't necessarily have to buy anything to be more organized, you just have to be more thoughtful and mindful about how you engage with the things that you own.'
The truth is that by keeping the number of things you have in your bathroom to the minimum, you realize that you don't actually need that much stuff to stay organized. A vanity with storage will help, but a few wall shelves, a couple of beautiful storage baskets like these ones from Amazon, and a maybe simple bathtub shelf should be enough.
As Shira advised, think of nice hotel-style bathrooms, and how they have that spa-like look and feel because they only have a few items that you actually need. When you think about organizing your own bathroom, cutting back on the amount of stuff you have will by far be the most reliable solution.
Price: $29.99 (set of three)
Glass jars will look beautiful on your vanity or shelf and will be practical for storing cotton pads.
Price: $26.88
A white bathtub shelf will look good and will be useful to store items and even a candle for bubble baths.
The Livingetc newsletter is your shortcut to the now and the next in home design. Subscribe today to receive a stunning free 200-page book of the best homes from around the world.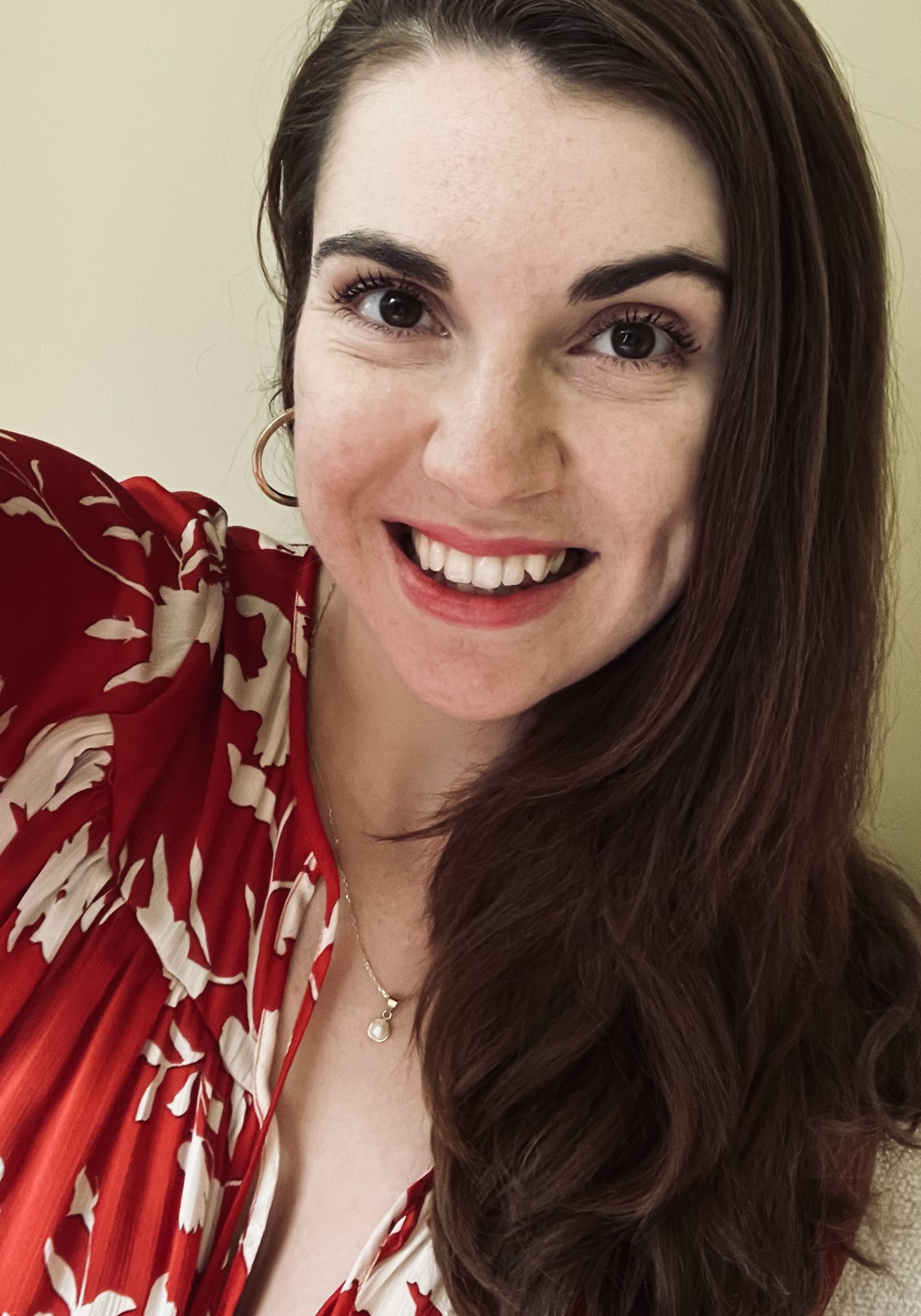 Raluca is Digital News Writer for Livingetc.com and passionate about all things interior and living beautifully. Coming from a background writing and styling shoots for fashion magazines such as Marie Claire Raluca's love for design started at a very young age when her family's favourite weekend activity was moving the furniture around the house 'for fun'. Always happiest in creative environments in her spare time she loves designing mindful spaces and doing colour consultations. She finds the best inspiration in art, nature, and the way we live, and thinks that a home should serve our mental and emotional wellbeing as well as our lifestyle.