Whether you have a garden, terrace, deck or balcony, during the coming months it will inevitably become an extension of your home, especially as we are now limited with enjoying public spaces.
Global searches for 'gardening' are up by 65% on Pinterest, as keen beans are already planning on getting their garden in check.
As spring approaches and temperatures start to rise, it's time to embrace the warm weather and make the most of our outdoor space.
Here are a few outdoor pieces that have us dreaming of the bank holiday weekend ahead.
Read Also:Cool Urban Outdoor Living Spaces: Garden, Patio And Roof Terrace Inspiration
HIT THE SPOT
We've come to rely on Barcelona-based Kettal for forward-thinking outdoor furniture and accessories and its recently launched Dots lamps don't disappoint. Also available in a floor-standing version, the planter spotlight can be placed directly into the soil for sleek, subtle and undeniably stylish garden illumination.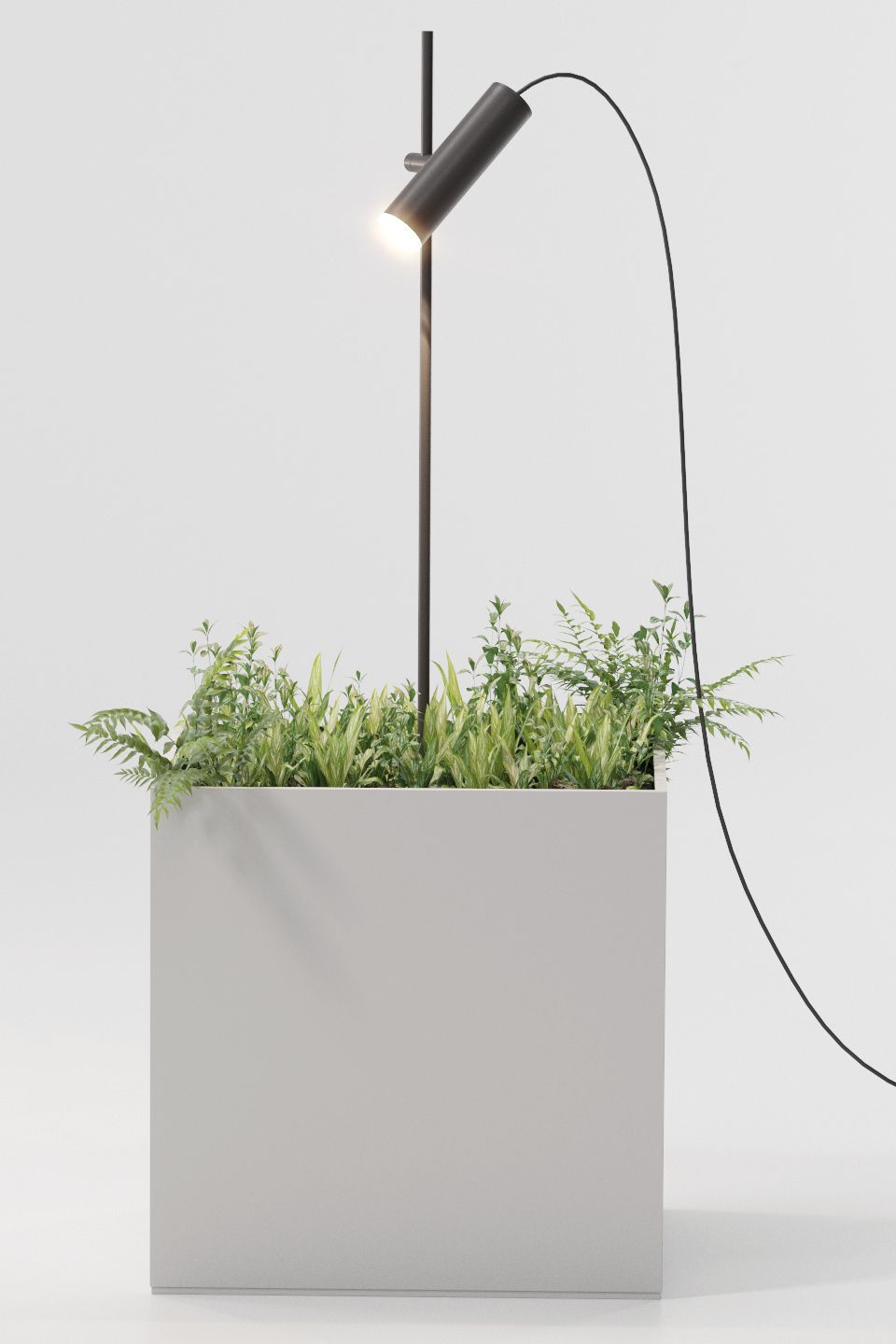 MULTI TASKING
Sitting outside as the dusk settles in can seem dreamy in theory but riddled with practicality shortfalls. Tackling two of the biggest hurdles, Heatsail's Dome is both a patio heater and a dimmable light. You can even have a Bluetooth speaker built into the base. Time to resume all fantasies of sipping sangria on balmy nights.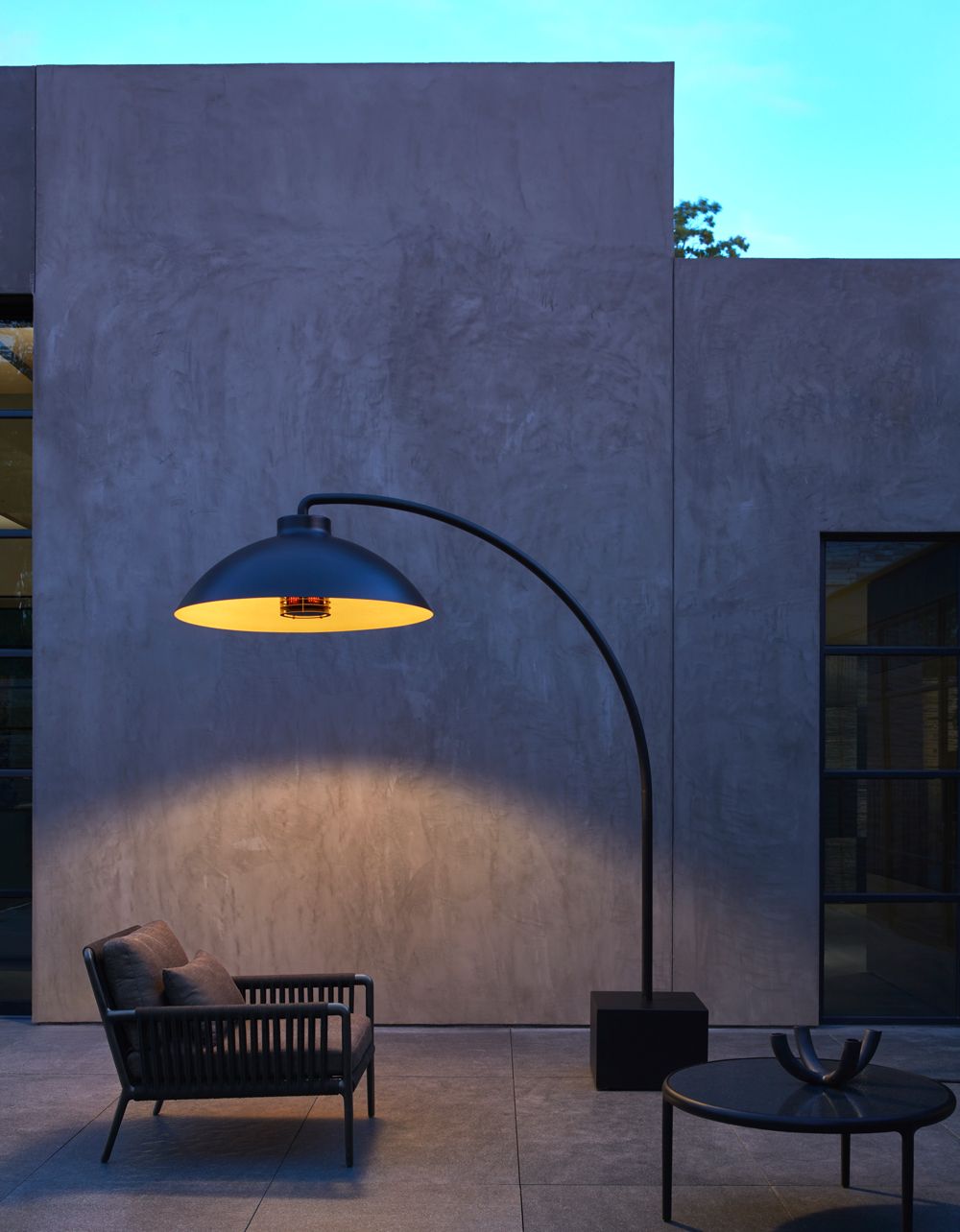 MOVE TO IT
Music is important in setting the mood alfresco, and thanks to Trueplay tuning – a feature that recognises surroundings and adapts sound accordingly – you can count on high-quality outdoor audio from Sonos' iteration, Move. Handy for when only a boogie in the garden will raise the spirits.
GLAM ROCK
From Barcelona-based designer Jordi Veciana comes Alabast – a family of portable outdoor lamps. Their atmospheric light is the product of silky smooth alabaster lit from within. Charge for four hours and enjoy the glow for eight.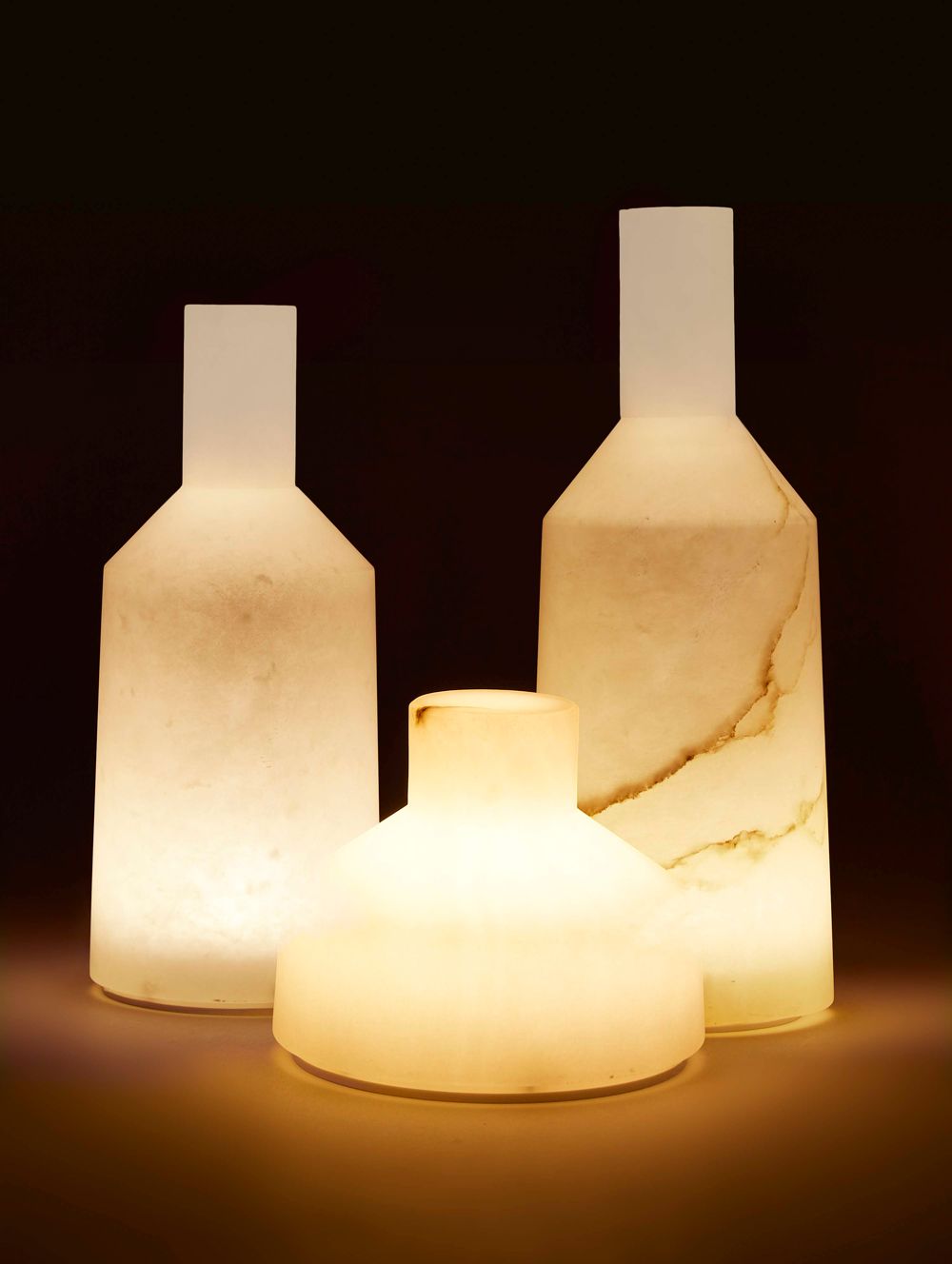 WATER FEATURE
There's something about the constant gentle trickle of a water feature that is so overwhelmingly calming.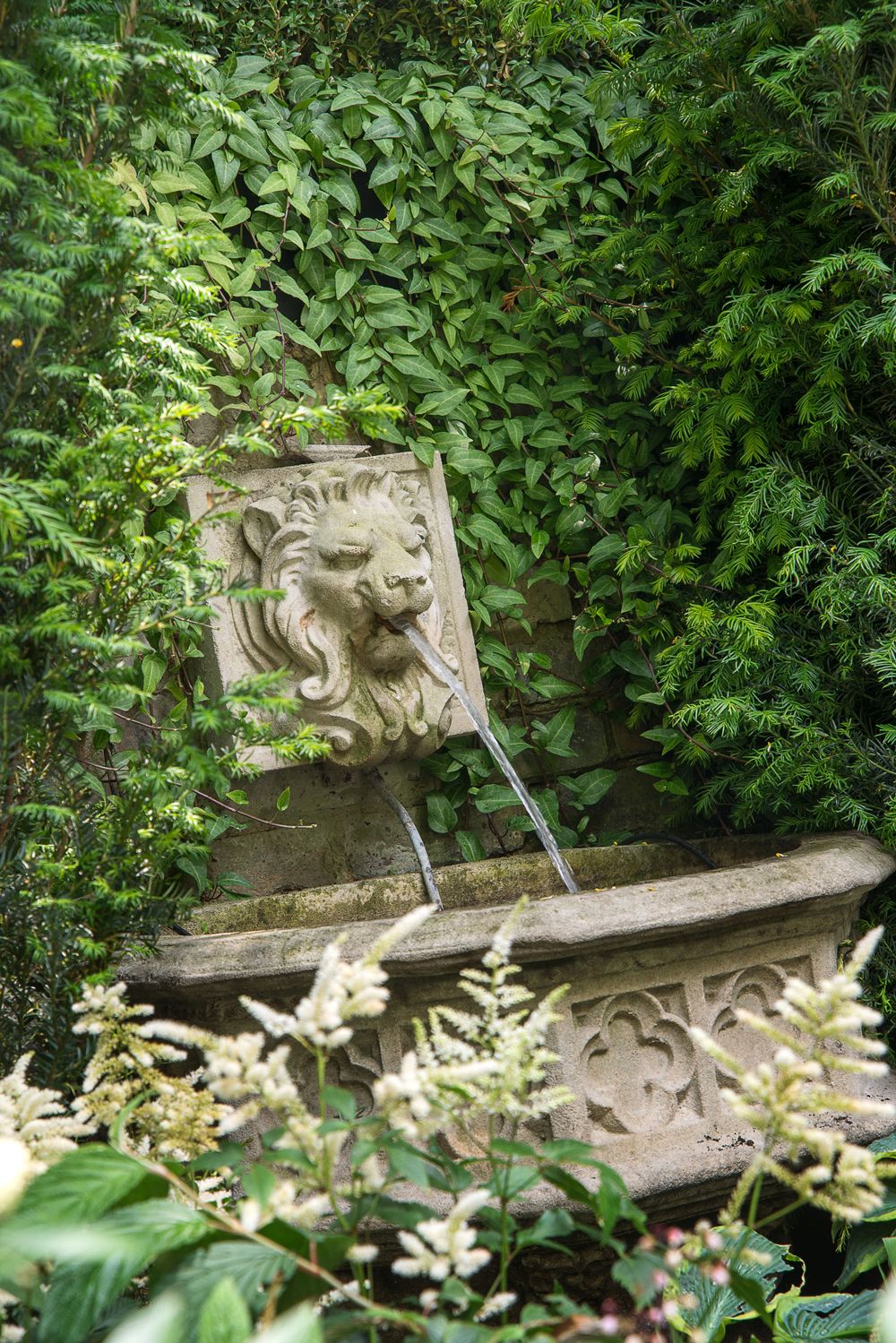 Here to make water features accessible to all – including those with limited outdoor space in city dwellings – is Cox & Cox's SS20 range.
We love the ultra modern Industrial Style water feature, £425, with a series of copper finished pipes set to a concrete effect back plate that release water to a trough below. Perfect for contemporary gardens.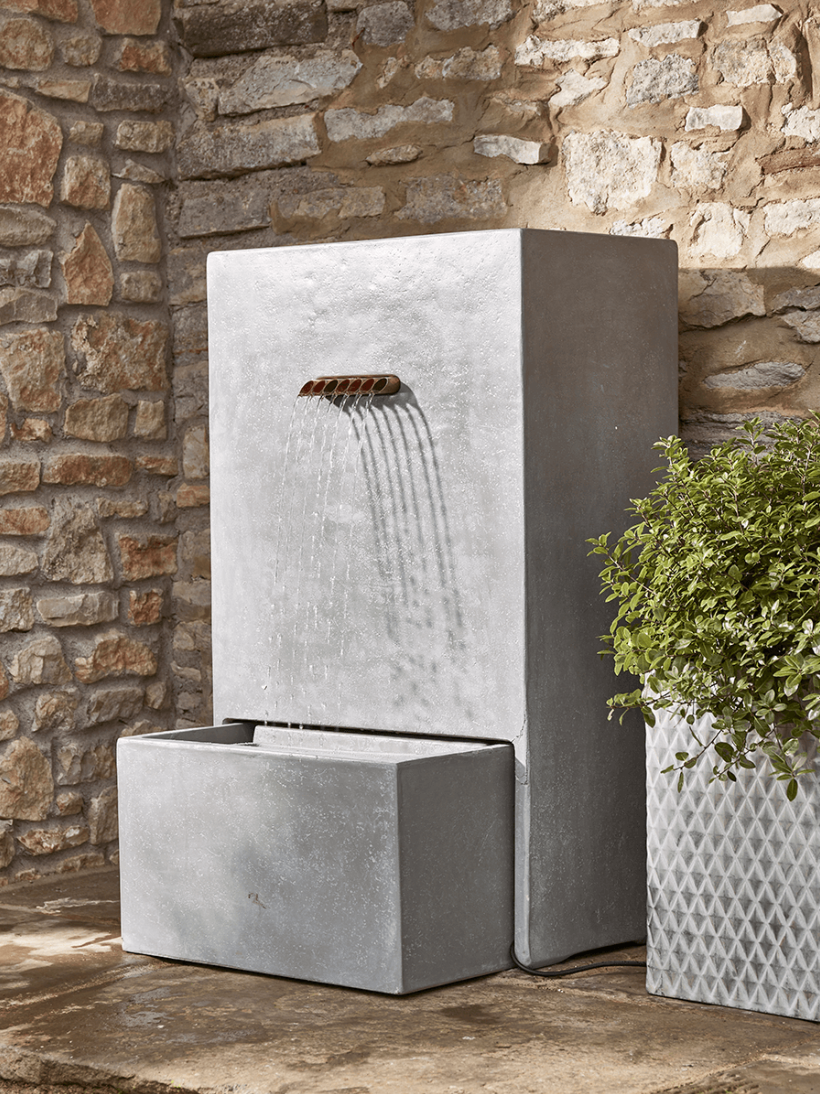 Industrial style water feature, £425, Cox & Cox
Or, for something more traditional, the Roma water feature, £195, is perfect for more traditional gardens.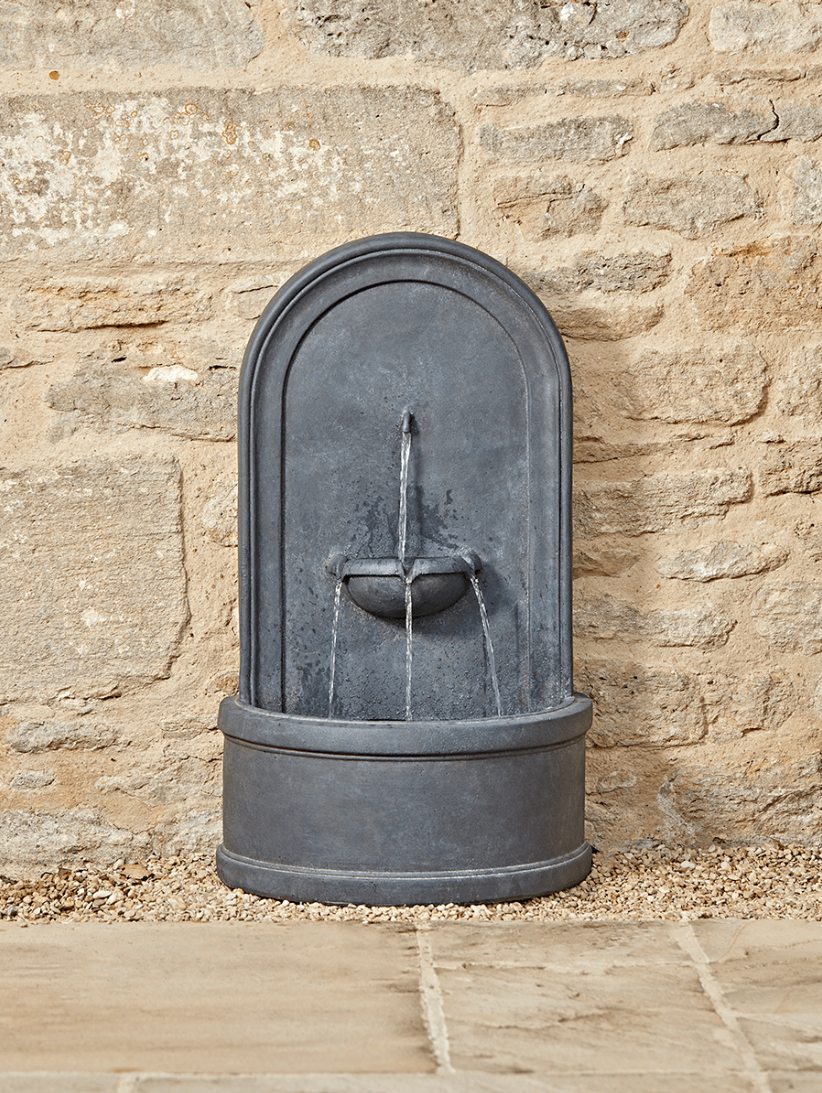 Roma water feature, £195, Cox & Cox
Read Also:Spring Tableware To Brighten Up Your Next Virtual Dinner Party
HEATING UP
When the evenings bring in a chill, light up an outdoor fireplace like the ultra-stylish Kamino fireplace from Morsø.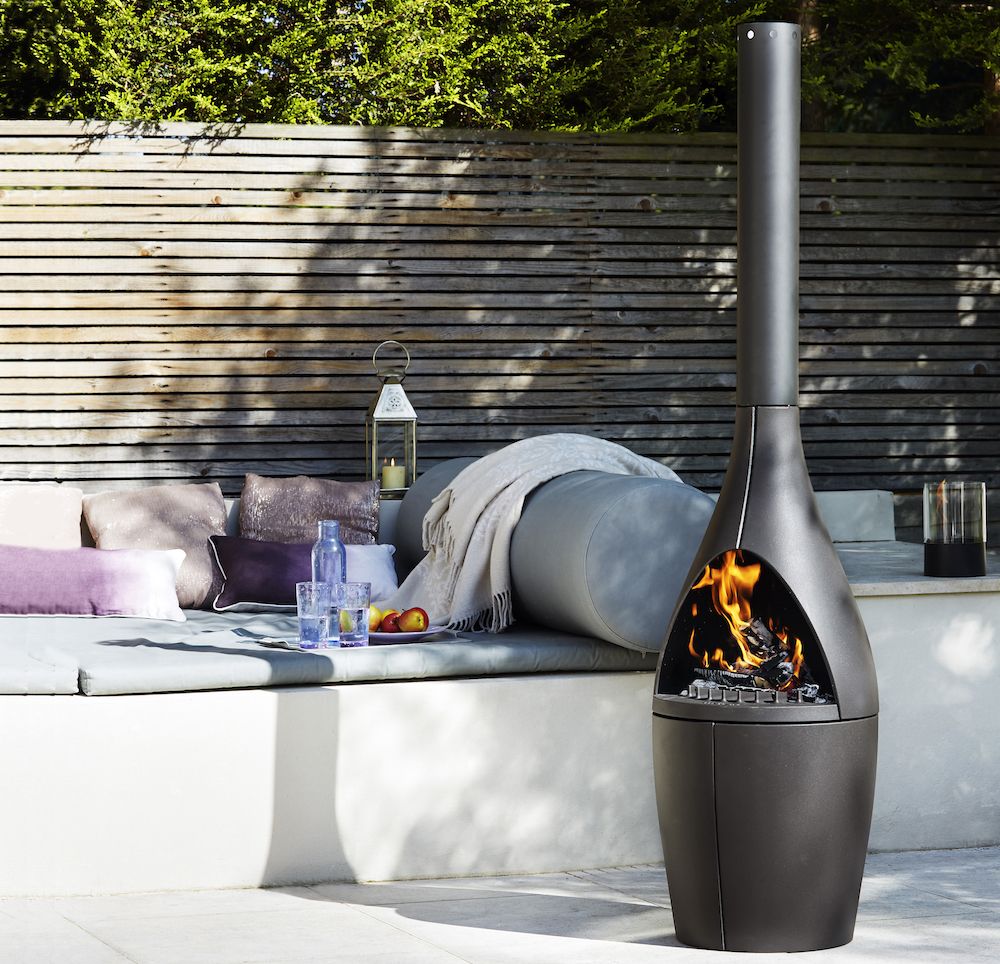 As much as we love the idea of creating a brick pizza oven, one of those gorgeous permanent features with a domed roof that could double up as a pretty log store during winter months, they can be a big commitment; they're permanent, pricey, and need dedicated space – which means they're not a practical option for people who rent, or for those with balconies or smaller terraces. So Ooni have introduced the next best thing; compact pizza ovens that are portable and can be packed away again in winter.
Ooni outdoor pizza oven, £199, John Lewis
Morsø's Forno Gas Medio is a sleek, stylish and handy gas grill, perfect for summer barbeques.
Read Also:We predict that this Moroccan-inspired seating from Habitat will be big in 2020
LAID BACK
Part of Habitat's new SS20 range with the Rich brothers, the Rolio lounger features gorgeous curves in slatted wood.
A striped deckchair is a stylish way to introduce a pop of colour to your outdoor space, plus it's perfect for smaller outdoor spaces as it can be folded away after use. Available as a double too.
Deckchair with stripes, £110, The Stripes Company
Read Also:Sneak Peek At Habitats Hot New Garden Design Collab
SWING SEATS
For total relaxation, the double Paros Swinging Lounger from Cox & Cox offers the ultimate in outdoor lounging. Big enough to share and snuggle up, the lounger gently rocks within its frame to offer the perfect spot, anytime of day.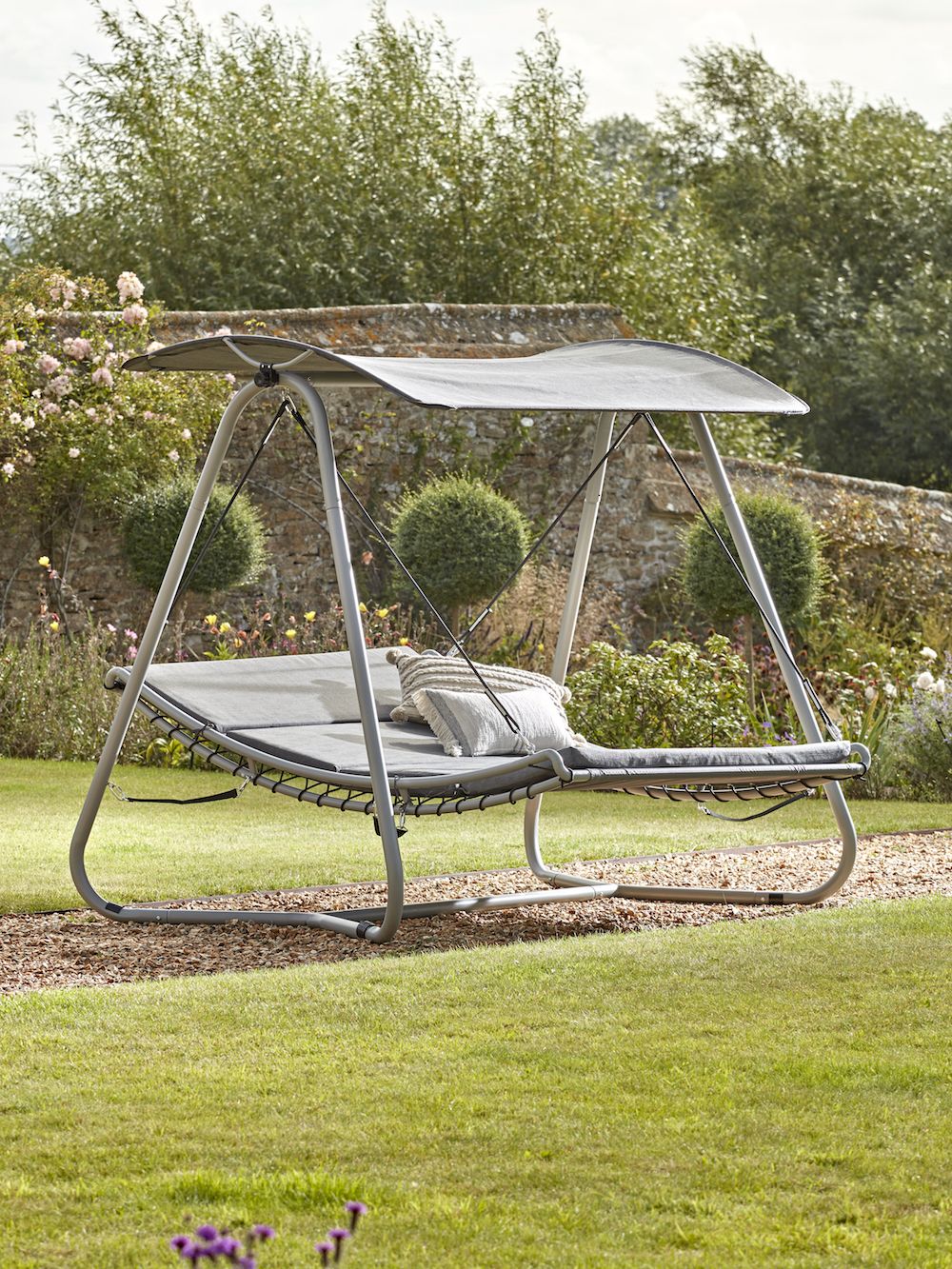 Paros Swinging Lounger, £750, Cox & Cox
Sitting Spiritually has reported a surge of interest in the Swinging Day Bed, and we've got a feeling those handy built-in wine bottle holders may have something to do with it...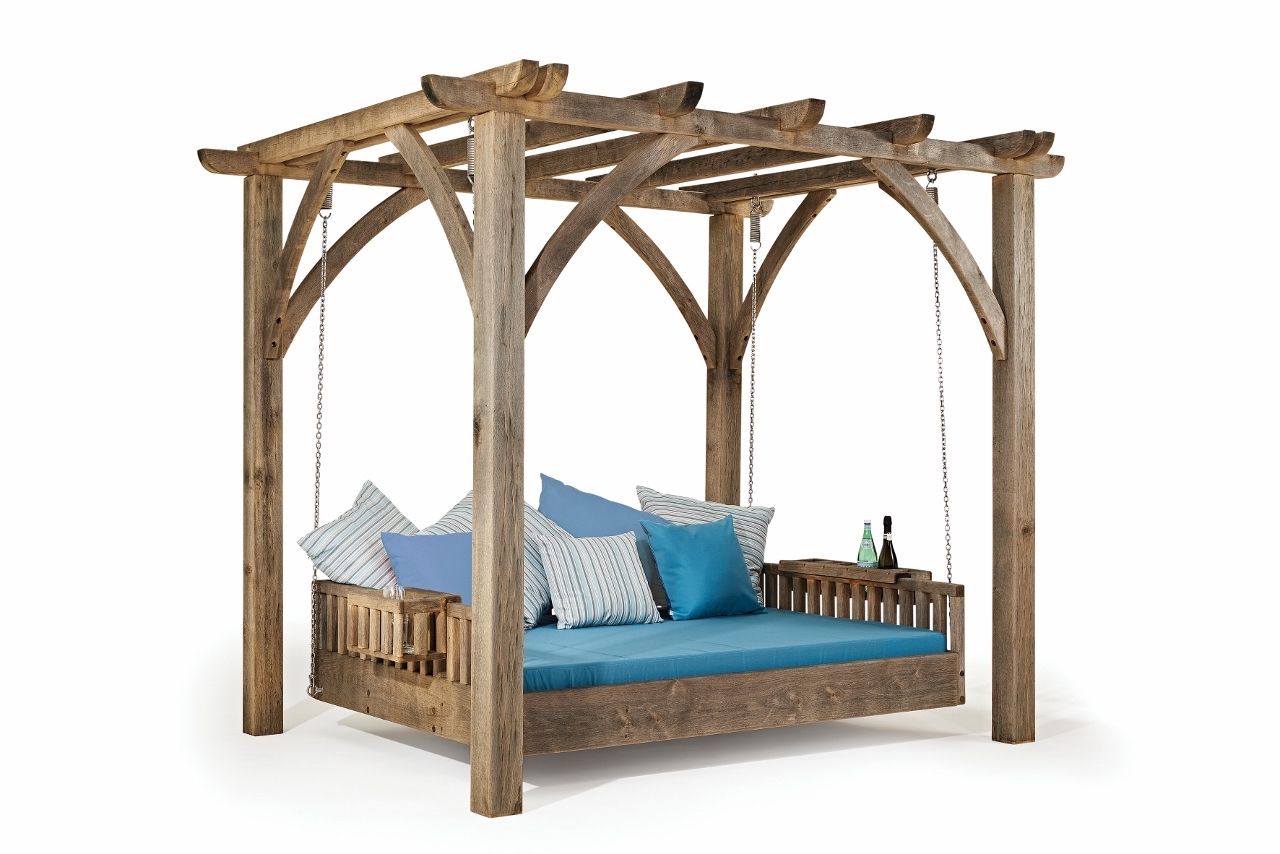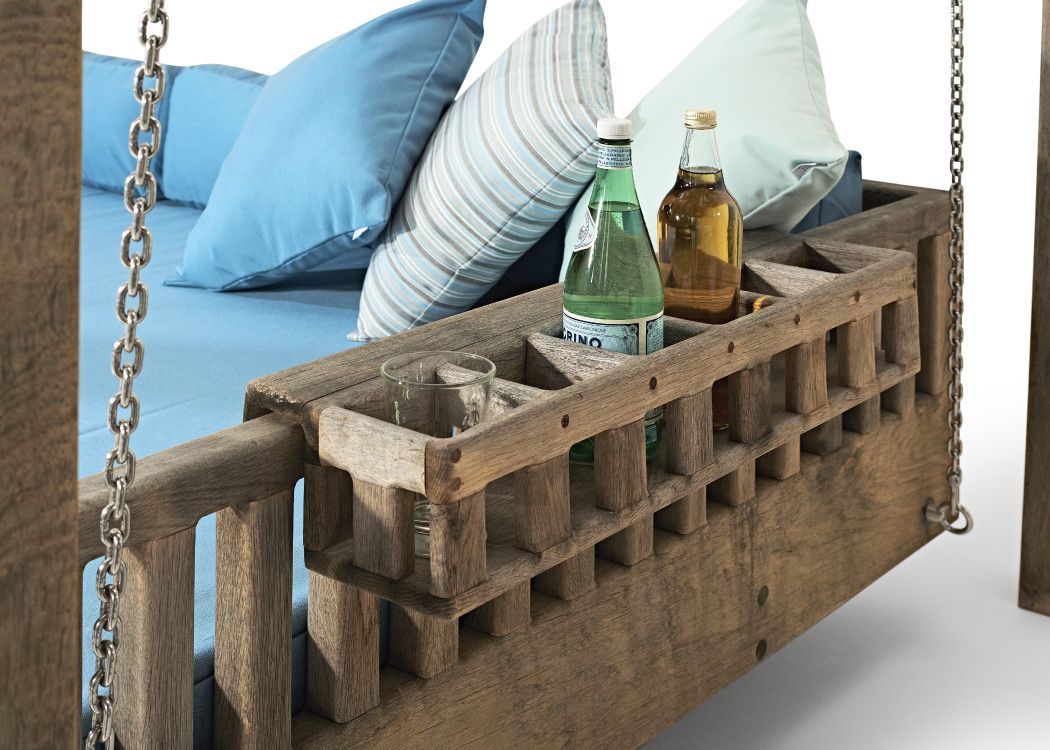 Swinging Day Bed, from £3,599, Sitting Spiritually
Or, ideal for relaxing in the shade, and great for kids, the Hanging Bell Tent can be used both indoors and out, so it can be moved into the play room come winter.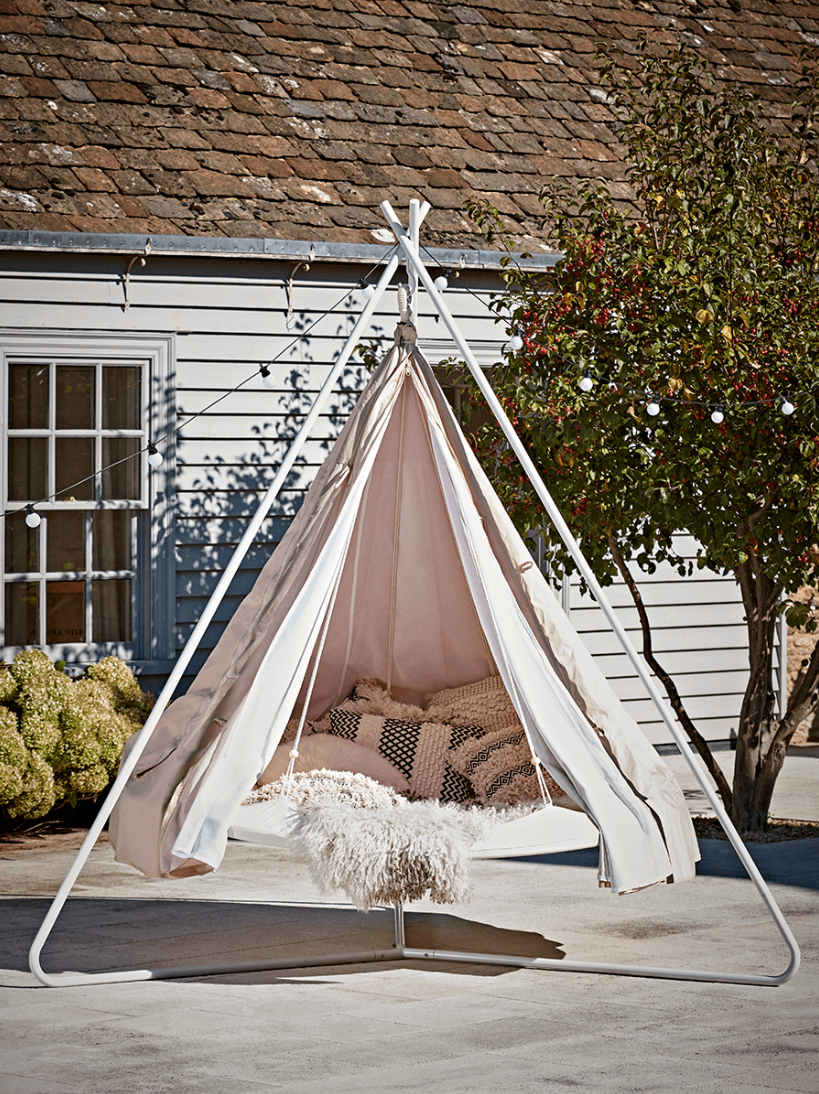 Hanging bell tent, £950, Cox & Cox
Read Also:THE COX & COX HANGING TIPI TO SEEK OUT THIS SUMMER
Last but not least, the classic hanging chair has been a popular favourite for years, and it's not going to date any time soon. Just accessorise with a sheepskin or some cushions and blankets and it'll be the most loved spot in (and out of) the house.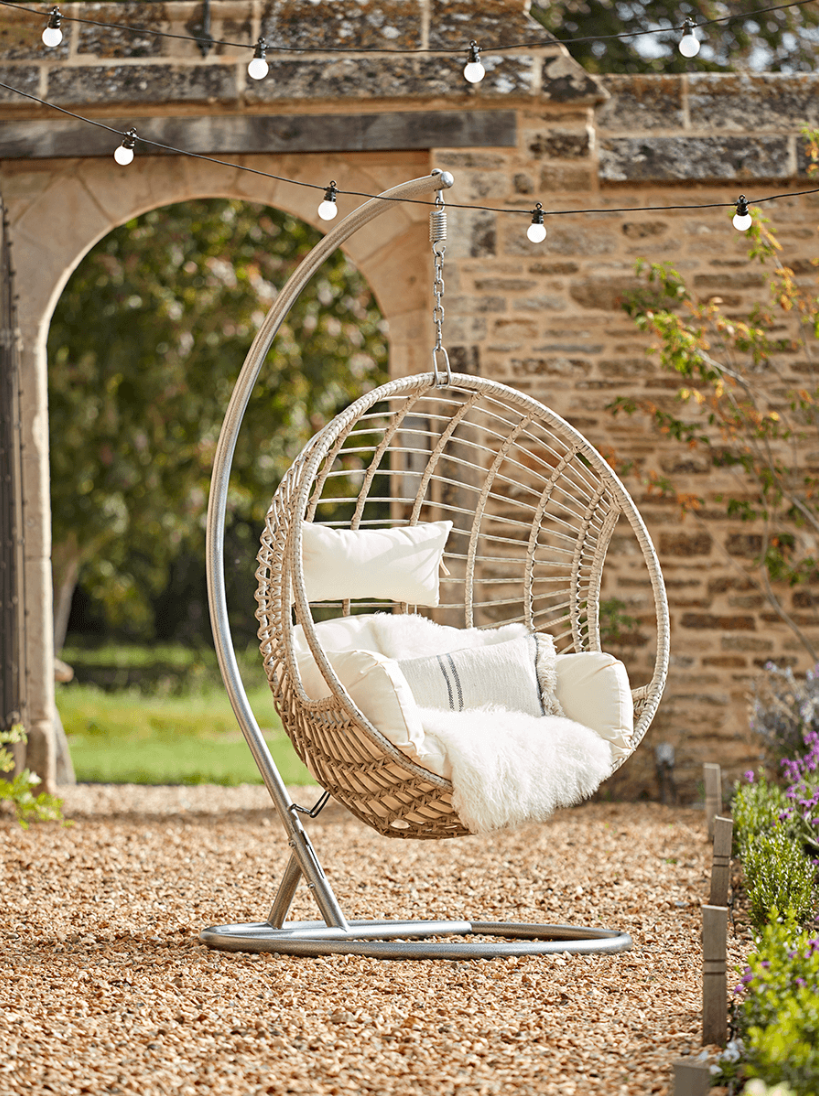 Hanging chair, £375, Cox & Cox
Comes as a double too.
Double hanging chair, £675, Cox & Cox
Read Also:Design Project: An Incredible Open-Plan, Modern Family Home That Brings The Outside In
ACCESSORIES
They may look like beads on a necklace, but this pastel-hued chain is in fact a hanging outdoor sculpture / ornament, made from 100% stoneware, with ridged edges and a speckled finish.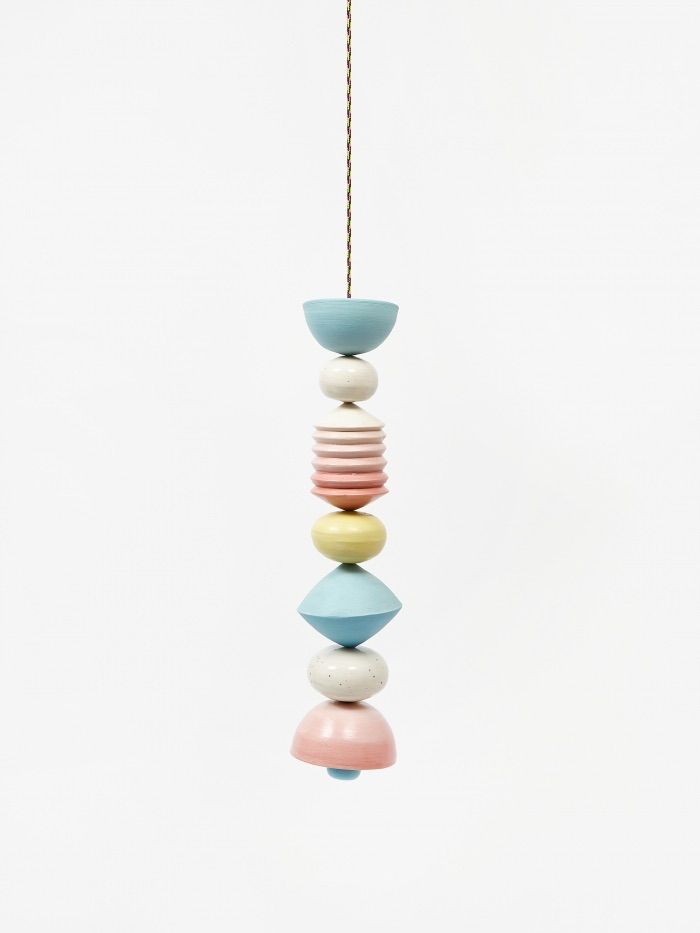 Stone Hanger, £200, Liam Owen at Goodhoodstore.com
Part of Habitat's collab with the Rich brothers, the galvanised planters are bang on trend and give a fresh, modern look to gardens.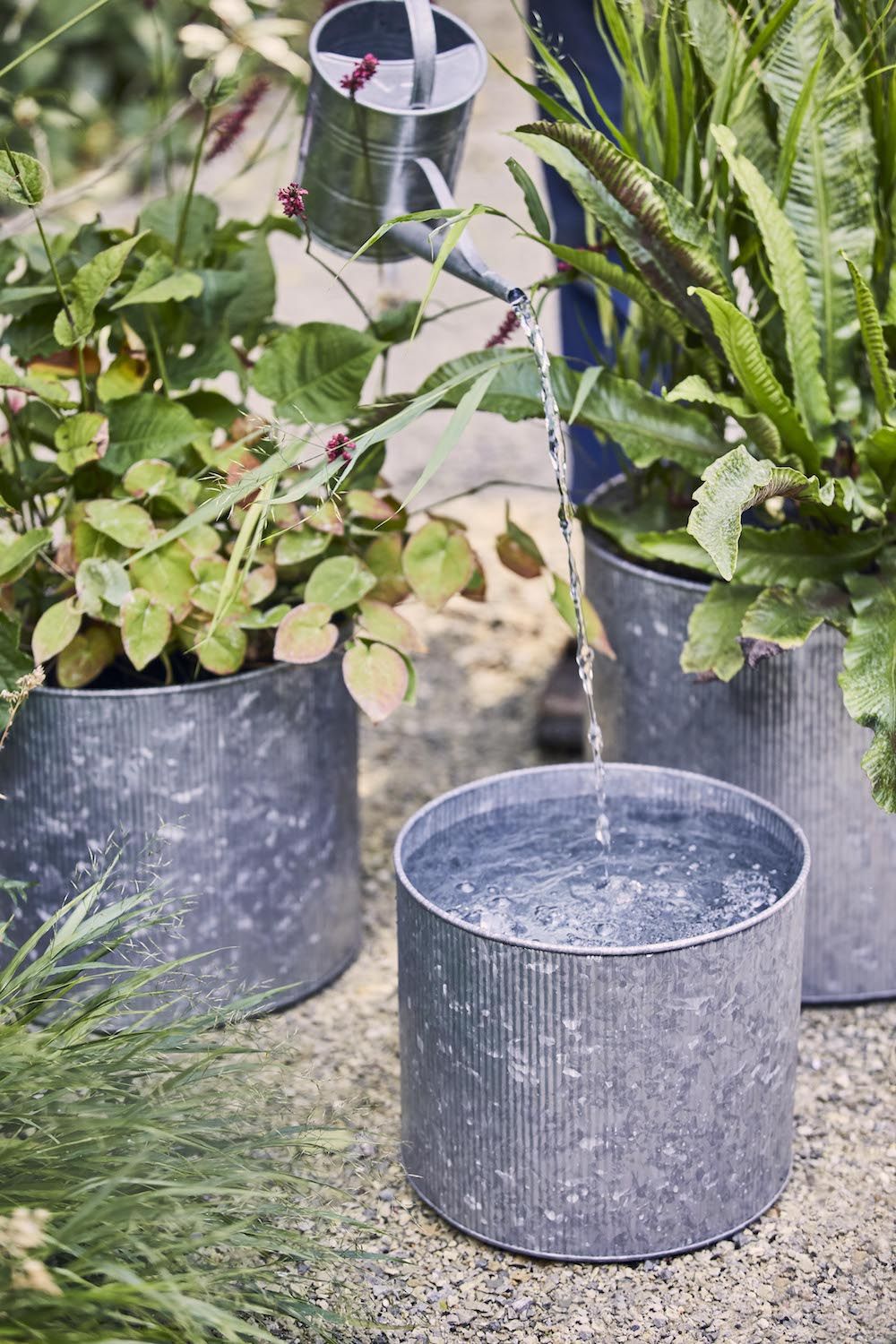 Rediad set of 3 galvanised planters, £60, Habitat
Also available as a trough-style window planter.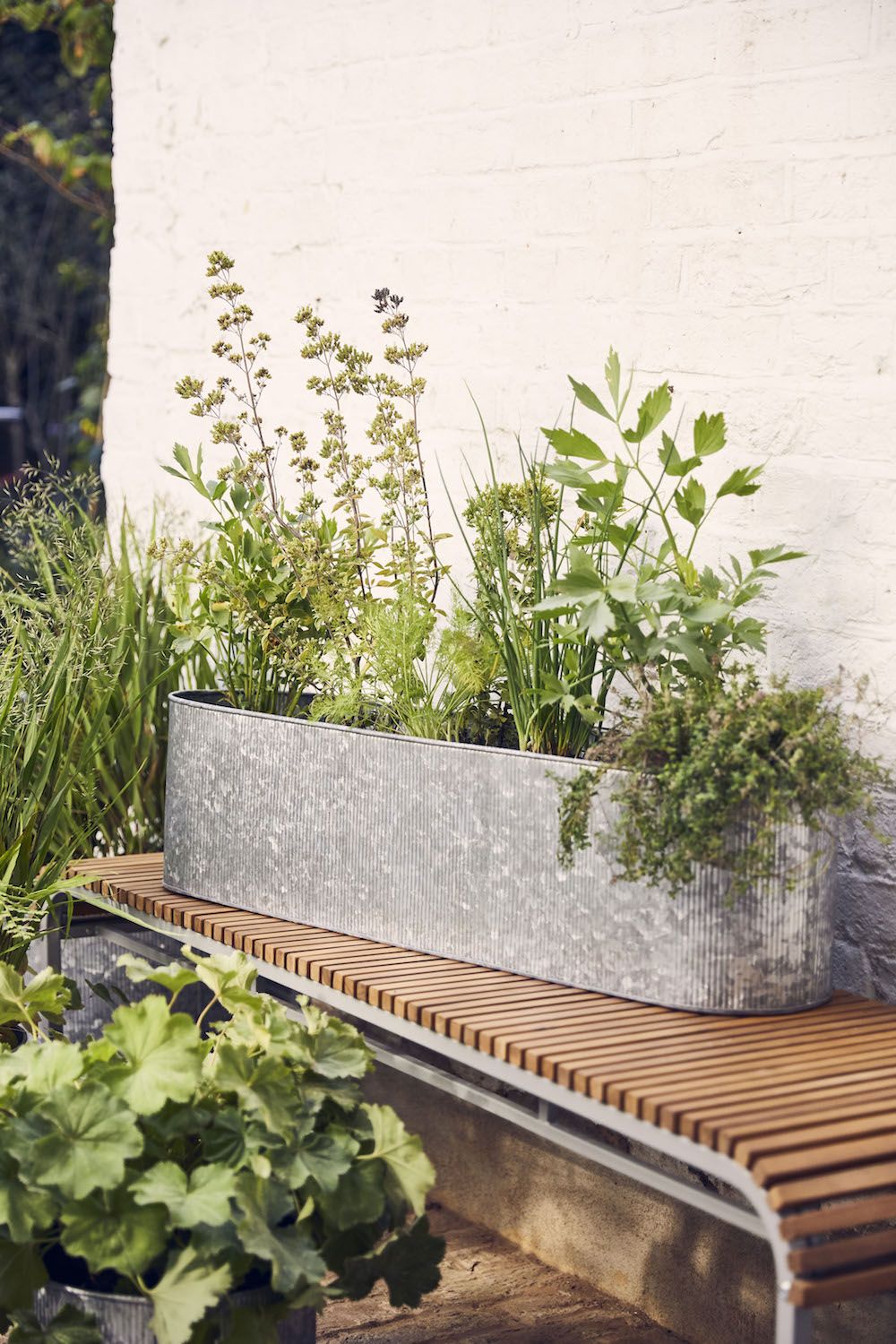 Rediad window planter, £40, Habitat
For something more ornamental, Anthropologie's large Grecian bust pot would make a fun display on a stand or plinth, or hidden among the plants in the garden.
Large Grecian Bust Pot, £36, Anthropologie
Keep plants hydrated with a stylish, minimalist watering can, like this blush pink one, also from Anthropologie. Gardening, but chic.
Watering can, £36, Anthropologie
H&M Home have been pulling out all the stops this season, including a hot new outdoor range, which includes these outdoor tea light holders, perfect for al fresco evenings.
Outdoor tealight holder, £8.99, H&M Home
Weaver Green's range, all super soft and made from recycled plastic bottles, offers gorgeous fabrics for outdoors, from cushions and throws to stylish outdoor rugs. Stylish, comfortable, and environmentally too.
Kasbah Ink Rug from £138, Nomad Tarifa Rug from £169, Medina Tangier Rug from £130, and cushions, all from Weaver Green
And finally, enjoy a glass of ice cold pale rose in a shatter-proof glass like this smart set of 4 melamine wine glasses.
Set of 4 Celeste wine glasses, £32, Anthropologie
FURNITURE
To ultimately transform your outdoor space into your 'fifth room', invest in some quality, durable outdoor living pieces.
The Joaquim table by Paulo Werneck has a mosaic top that reminds us of the patterns and movement in a swimming pool. We want to dive in.
Joaquim table, €6,815, theinvisiblecollection.com
In terms of seating, a stylish corner sofa has our vote, and is a top trend for this year. The Malmo corner set has a natural look, with rounded edges, made from bamboo and hand wrapped. The soft white seat pads and cushions make it irresistible.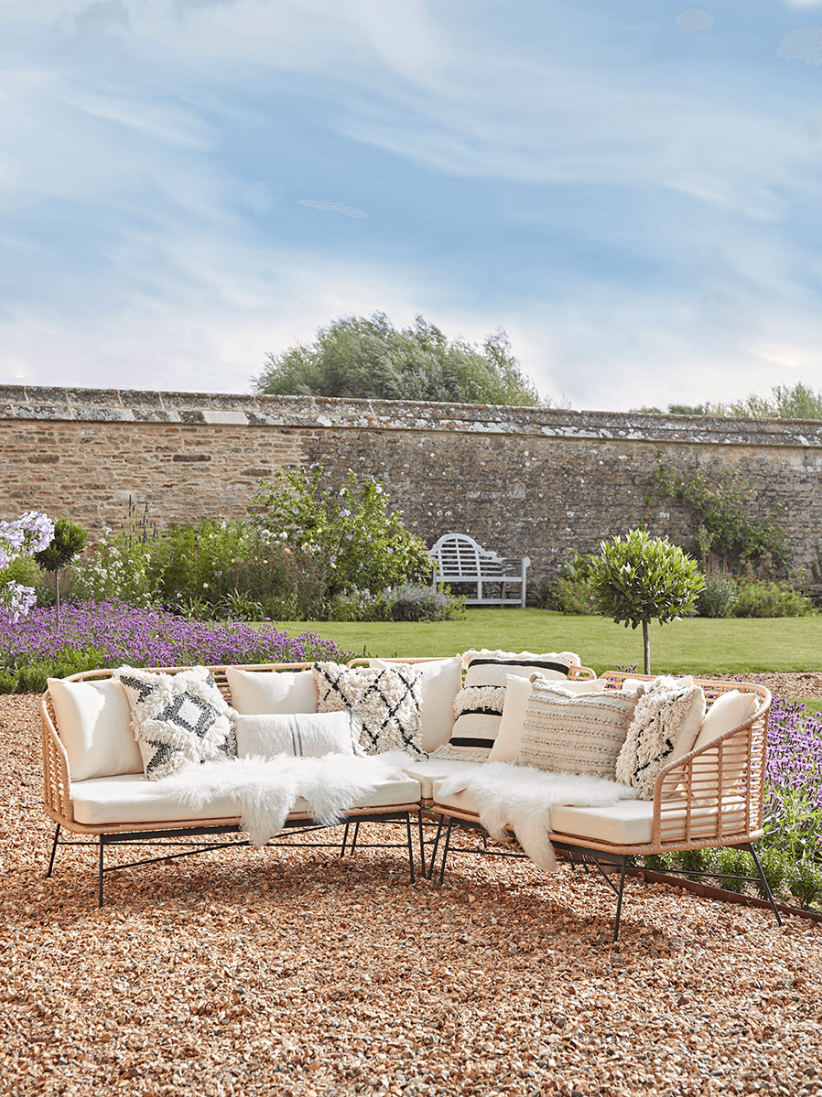 Malmo corner set, £1,495, Cox & Cox
We also love the natural look of the Cape lounge set, comprising of a sofa, two chairs and a table, all with a smooth edged slatted appearance, crafted from beautifully toned acacia wood.
Cape Lounge Set, £1,450, Cox & Cox
Meanwhile John Lewis's most popular outdoor pieces have been the exotic-inspired Ellipse and Salsa ranges – perfect for bringing colour and comfort to balconies and smaller terraces.
Salsa range, £140 for a pair, John Lewis
HAMMOCK
What could be more inviting than a hammock swishing in the breeze? IKEA's GÅRÖ / FREDÖN hammock, £95, comes with a stand, making it ideal for urban spaces.
Meanwhile VonHaus' one person hammock, £125, comes with a chic, rounded wood frame.
Their striped hanging garden chair, £33, is filled with squishy padded seats you won't want to climb out of.