5 exciting paint brands you might not have heard of, and that you won't find in your local DIY store
There is a whole world of paint brands to discover online, promising new ideas and color inspiration. Here are a few of our favorites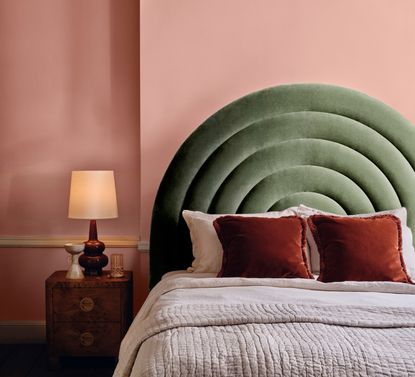 (Image credit: Lick)
The Livingetc Newsletter
For style leaders and design lovers.
Thank you for signing up to LivingEtc. You will receive a verification email shortly.
There was a problem. Please refresh the page and try again.
Uninspired by the paint options on offer in your local DIY store? There is a whole host of exciting brands out there waiting to be discovered online, offering a new viewpoint on what it means to decorate your home. Think unique shades, funky names, and inspiring collaborations. The new generation has arrived, and it's time you got to know them.
Long gone are the days when you had seven color options, where five of them were versions of magnolia. Times have changed, and now the choice available to you to make your paint ideas come to life is almost endless.
Whether you are looking for an unusual hue to spice up your powder room, or need tempting away from your safety cream shade, check out these brands before you tackle your next decorating project.
1. Backdrop
This image from the BACKDROP X Barbie collab is all you need to know about the brand. It is effortlessly cool and funny, producing a number of inspiring collabs with a range of brands from Madewell to Porsche.
Unlike a lot of traditional paint brands, Backdrop feels like its trend-led, so has a curated color wheel that feels fresh and relevant to now.
In staying ahead of the curve the brand is continually producing shades we didn't know we needed. We would buy them for the names alone, our current favourite; Disco Nap.
2. Lick
Lick was started in 2019 and caused a real stir in the industry. They pioneered a new way of sampling paint through adhesive paper samples. Making it quicker and easier to test multiple paint color ideas at once, and without wasting half a tin of paint in the meantime. We know you still have half a pot of a tester from the last time you painted that you feel obliged not to throw away. This one really changed the game.
Obviously, the easy samples are a big plus, but they also have some gorgeous hues, such as their classic collection with Soho House. Which provides a range of shades from their most iconic locations.
3. CLARE
Founded by interior designer Nicole Gibbons, CLARE is always ahead of the latest color trends. All their shades are designer-curated and approved, taking the guesswork out of the color selection process.
CLARE has taken the hassle out of the shopping process by reimagining an outdated system. From mess-free swatches to pre-bundled supply kits, this brand has everything you need to tackle your next paint project. Whether it's a quick bathroom update or a larger transformation after being inspired to create a more modern living room, it's somewhere to consider for your next project.
Includes: Plastic Drop Cloth, Painter's Washi Tape, 2" Paint Brush, 9" Roller Frame, 9" Roller Cover, 9" Metal Tray, and 9" Tray Liner
Price: $42
4. Alkemis
Alkemis is the only architectural wellness paint on the market, giving a unique perspective on the industry. Its ethos centers around creating a healthier more intentional space, aligning nature with design.
Exclusively using mindful minerals they have created four elemental color collections: air, earth, water, and fire. All paints promise to raise your vibrations and contribute to a relaxing space. The wellness movement has slowly begun to infiltrate our interiors, as we have observed with the rise of the minimaluxe philosophy. It is now possible to complete a room with a paint brand that embodies the trend.
5. Portola Paints
Portola Paints was born out of the artistic pursuits and extensive travel of its founders, Jamie and Casey Davis. which you can see reflected in their products.
The brand really believes in the transformative power of paint, and every shade and texture is created in that vain. A flourishing pallet has been created by honoring old traditions such as limewash whilst implementing modern twists. And right now, limewash paint ideas are one of the most effective ways to instantly elevate a room. The brand is a go too for unique finishes, the Roman clay collection is divine.
For style leaders and design lovers.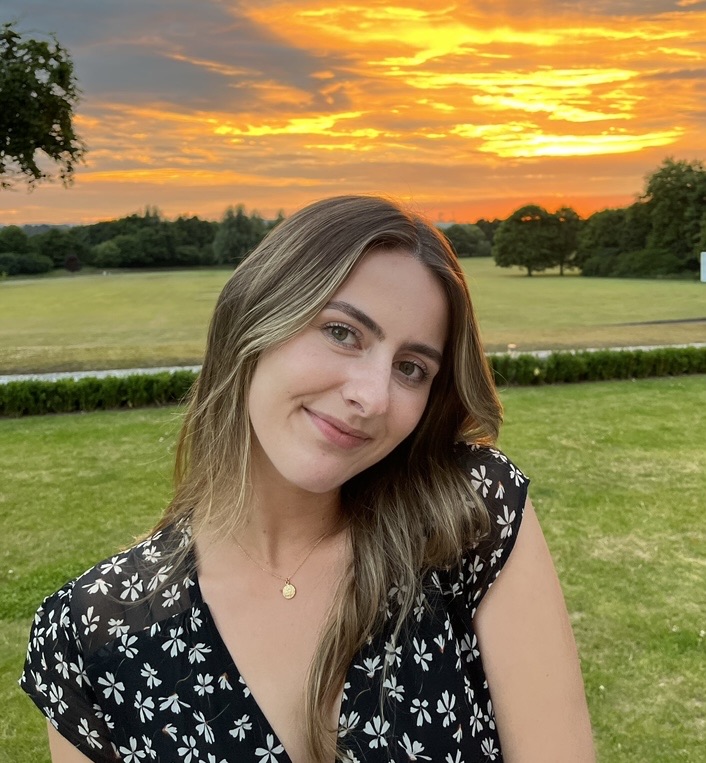 Amy recently completed an MA in Magazine Journalism at City, University of London, with experience writing for Women's lifestyle publications across arts, culture, and beauty. She has a particular love for the minimalist aesthetic mixed with mid-century furniture, especially combining unique vintage finds with more modern pieces. Her previous work in luxury jewellery has given her a keen eye for beautiful things and clever design, that plays into her love of interiors. As a result, Amy will often be heard justifying homeware purchases as 'an investment', wise words to live by.