This new IKEA organizer might just be the best $8 you ever spend – and you can use one in pretty much every room
This budget-friendly idea can be added into cupboards, placed on countertops, and a lot more - we asked professional organizers how to use them best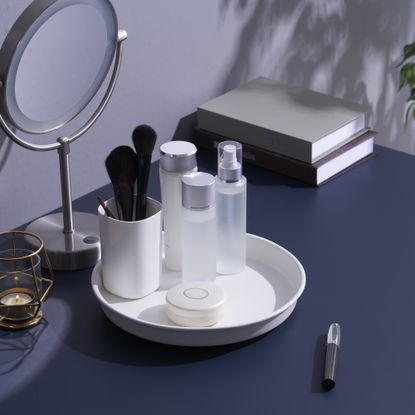 (Image credit: IKEA)
The Livingetc Newsletter
For style leaders and design lovers.
Thank you for signing up to LivingEtc. You will receive a verification email shortly.
There was a problem. Please refresh the page and try again.
In terms of organization tools, sometimes the simplest ideas are the best. A turntable is one such brilliantly simple idea. While organizing turntables might not be anything new, IKEA has just launched its own one, which might just fall into my shopping cart the next time I'm visiting a store.
Yes, the IKEA VARIERA turntable is at the top of my shopping list as I look to declutter and stay on top of organization. These smart little table rotates 360° to display all your jars, bottles, candles, and everything in between that currently clutters your counters and gets lost in the back of cupboards. It's the perfect tool for how to organizer a kitchen, after all.
But, don't be fooled, this turntable shouldn't only be reserved for kitchen storage - it holds many more uses around the house. The lazy Susan might be dated in the diner party scene but its use around the home is a strategy that is nothing short of revolutionary to how you organize your spaces
We spoke to two professional organizers, who both swear by this mechanism in their client's spaces, about how to incorporate them into your home and get the most out of it.
Where are the best places to use a turntable as an organizer?
1. Laundry room
When it comes to investing in your space I am sure the laundry room is not at the top of your list. This room tends to be neglected, overrun by an abundance of washing products, making cleaning even more tedious. Whilst you can declutter a laundry room and embrace minimalism there are still some necessary products that are difficult to order. That's where the turntable comes in. 'They can be very useful under the sink for cleaning supplies or taller bottles that won't fit in the drawers' says Robyn Reynolds, owner of Organize2Harmonize. The cupboard under the sink often turns into a black hole of products making it difficult to navigate. We forget what we already have and end up buying more supplies unnecessarily. After buying one of these turntables you will no longer need to reach to the very back of the cupboard to reach the washing detergent.
'Turntables offer unique advantages over traditional storage solutions,' says Olivia Parks, owner of Professional Organizer New Orleans, 'with their rotating design, you can see and reach all stored items with a simple spin, negating the need to sift through a shelf or bin. This makes them not only a space-saver but also a time-saver.' If turntables are the answer to a speedy cleaning routine then sign me up!
2. Bathrooms
Lotions and potions surround our bathtub, are oozing out of every cabinet and cover every flat surface in our bathrooms. You might despair when you open the doors above the sink and wince at the idea of trying to find the one thing you're looking for among the mess.
Both Robyn and Olivia urge us to utilize the turntable to free up space and organize our bathroom products, especially in a small bathroom. 'Turntable organizers are versatile and can work wonders in areas where maximizing space and accessibility is critical' says Olivia. Robyn concurs, 'Using them in the bathroom is great,' she says 'especially around the tub for bath gels and bath oils.' A vision of a minimalist bathroom is quickly coming to life once the essentials are consolidated and ordered upon a turntable.
3. Kitchen cabinets
I know I said they shouldn't be reserved for the kitchen, but I cannot deny how brilliant they are in terms of how to organize kitchen cabinets. Their 360-degree rotation is perfect for easy access to items that would traditionally get lost in the very back.
'I really like them in the kitchen to hold oils and condiments that you use daily. It is an easy way to keep them organized, all together and keeps the counter clean as well,' says professional organizer Robyn. Whether you keep them on the countertop or in your cupboards these turntables are a game-changer for the way we store essential condiments and products and dramatically enhance our cooking experience.
4. Pantry
'Turntables are excellent for consolidating related items such as baking ingredients or condiments, keeping your spaces tidy and efficient,' advises Olivia. The pantry has such a wide range of uses it is easy to become overwhelmed by its content. without adequate organization products get forgotten and ultimately expire, leading to unnecessary and avoidable purchases.
Not only will an organized turntable system indirectly save you money, it will also speed up your kitchen activities. 'You can use them in pantries to hold similar items together in categories such as baking, or oils, or sauces,' suggests Robyn. The time it takes to bake cookies will be cut in half if you no longer have to search high and low for the chocolate chips.
Can't get to IKEA? Try these instead...
For style leaders and design lovers.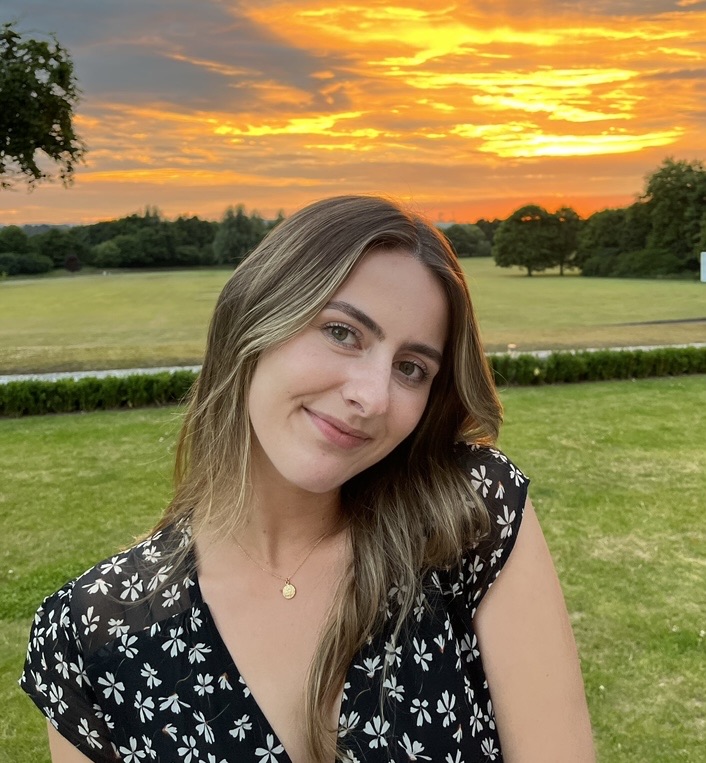 Amy recently completed an MA in Magazine Journalism at City, University of London, with experience writing for Women's lifestyle publications across arts, culture, and beauty. She has a particular love for the minimalist aesthetic mixed with mid-century furniture, especially combining unique vintage finds with more modern pieces. Her previous work in luxury jewellery has given her a keen eye for beautiful things and clever design, that plays into her love of interiors. As a result, Amy will often be heard justifying homeware purchases as 'an investment', wise words to live by.