Yes, these luxury loungewear ideas spark big joy this April
Luxury loungewear suggestions that are so stylish they'll make every week a happy one.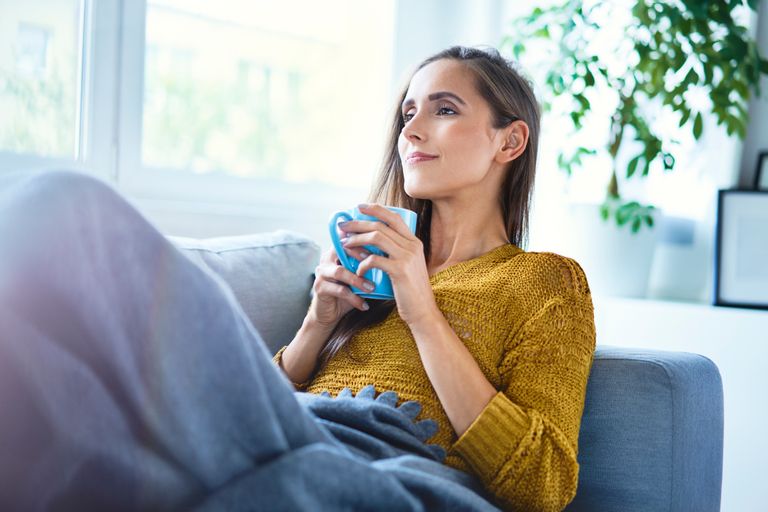 (Image credit: Getty Images)
A year into this worldwide pandemic, I've found myself on the hunt for one thing and one thing only: luxury loungewear. This heightened version of loungewear is the only thing that has added a bit of excitement back into my life — and wardrobe – and made my life feel not so much like 'Groundhogs Day,' or at least that's what I think. 
However, as exceptional as luxury loungewear can (and will be), before slipping into your brand-new ensemble — and way before finalizing your online purchase — every single piece needs to check one designated box.  
Among that list? 
First and foremost: any pant, top, or jumpsuit needs to align with the current season. Now, granted, in a perfect world, any item up for consideration would be sustainable or eco-friendly and as comfortable as the best mattress, but that's not what I'm talking about here. 
Here, this composition needs to evoke emotion. It needs to spark joy — make you feel something, and the foolproof way of achieving that? 
Identifying an article of clothing (or a handful of pieces) that are bright, bold, and oh-so-uplifting. 
The time has come to go big or go home (color-wise, of course), and we're here to help. 
Whether you're lounging outside on the best garden furniture or sitting in yet another Zoom call, these nine luxury loungewear suggestions will uplift your mood day-in-and-day-out. 
1. Start small with an off-white
For those who are not exactly sure where to start color-wise, let us suggest the safest shade of them all: off-white. Off-white is white's more stylish sister, and is to the warmer months, what black is to the colder seasons: versatile, suitable, and always-in-style. 
2. Brighten up your day with a gorgeous golden-yellow hue
Sure, sure, off-white is sensational, but we're confident your loungewear will get even better if you go a bit brighter. Enhance your look and your mood by opting for a golden-yellow choice that's both subtle and sophisticated. After all, it is the Pantone color of the year!  
3. Taste the rainbow with this sweet sweater
If selecting just one shade seems a bit daunting, why not go for all of them? A rainbow-inspired piece will instantly lift your mood and make your day brighter than ever before. 
4. Lighten up your look with the help of lavender
If you're looking for a pared-down look that still looks (and feels) luxurious, we highly suggest lavender. The unofficial shade of spring looks lovely on everyone and will give your WFH-look a complete revamp. 
5. Stay trendy in terracotta 
Another shade to spring into style with is terracotta. Previously used to infuse our homes with a natural-based alternative from tan or brown, this 'middleman' shade (if you will) bridges the gap between neutral and trendy. 
6. Opt to be bright and bold in blue
7. Sway towards this swoon-worthy set
8. Stay pretty in pink
Versatility is the key when you're shopping for new loungewear, and while black or navy might speak to you at first, we highly recommend this pink number that will leave everyone blushing. 
9. Remain ravishing in red
Naturally, we've saved the best for last: red. While red may be a bit daunting at first, it's exceptional for anyone looking to stay out in a crowd or simply lift spirits while gardening in the backyard. 
Still, want more? Check out additional luxury loungewear suggestions below: