Yes, you can wear loungewear all day — here are the 7 most luxurious ways to wear it
We've rounded up 7 luxurious loungewear pieces to take you from the sheets-to-the-streets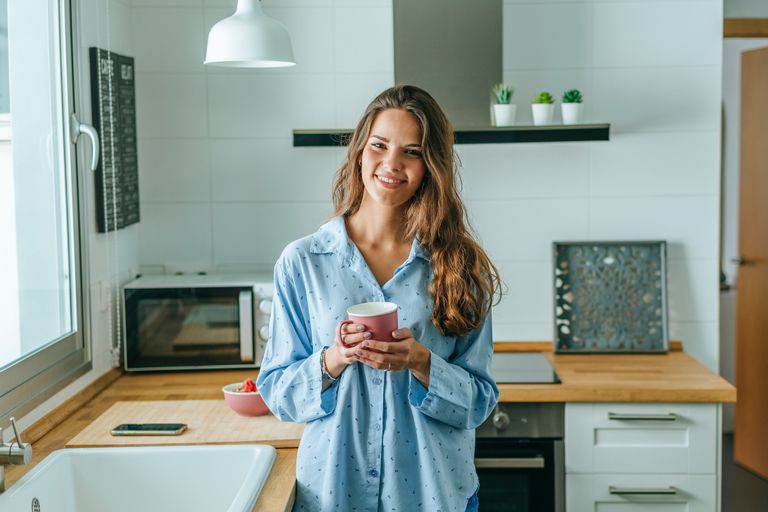 (Image credit: Getty Images)
On Halloween, I found myself scouring my closet for something to wear for an intimate dinner with girlfriends. It'd been nearly a year since I last wore 'real clothes,' and the idea of donning a full-on costume felt a bit insensitive (all things considered), despite Halloween being my favorite holiday. 
After careful consideration (and many hours wasted), I retired to my bed — embracing the standstill I was at over this matter — and it was only then that it hit me. I knew what to wear, and that's because I've been wearing it year-round. 
The answer? Loungewear. 
Over the years, loungewear has made exceptional strides, breaking free of all former stigmas, deeming it too 'casual' or 'unsuitable' for everyday wear. Nowadays, loungewear is not acceptable but highly regarded; similar to our favorite cashmere sweater, we can't live without it, and even more so, now thanks to a worldwide pandemic. 
Instead of reaching for a pair of black leggings and an oversized T-shirt, loungewear has evolved; the devil is in the detail, and finding the "right" look is essential. 
You can take the Sarah Jessica Parker route (which I did on Halloween) and opt for a monochromatic sleep-inspired ensemble, or go bolder and find a set that's bold and expressive (perhaps something with sleeve embellishments). 
Loungewear is all about personal preference, and what you select boils down to what you like; however, the one thing to keep in mind when shopping? It's crucial to find a look that can be worn from the sheets-to-the-streets; while remaining acceptable enough for your work Zoom calls, too. Truthfully, that's where most start to have some trouble sorting the good from the bad, which is where we come in. 
Whether you're looking for something as exquisite as the best pillows on your bed or something to make you feel "special," here are seven luxurious loungewear sets worth the investment. 
1. The set you've seen all over Instagram
2. This 'nap' dress
3. This SJP-favorite
The Sex and the City reboot is the topic of every conversation, and what better way to prepare for the new show than by binge-watching the old one in this look (which garnered Sarah Jessica Parker's stamp-of-approval, no less). 
4. A bouclé robe
5. With the 'Oprah-approved' jogger
6. A funnel neck top
7. An everyday essential
Still, want more? Check out these additional loungewear suggestions