3 ways to be more mindful about what you buy for your home in 2023
How to create a better relationship with the decor you buy, and avoid contributing to throwaway culture
(Image credit: Stephen Kent Johnson c/o 1st Dibs 50. Design: Shawn Henderson)
The Livingetc Newsletter
For style leaders and design lovers.
Thank you for signing up to LivingEtc. You will receive a verification email shortly.
There was a problem. Please refresh the page and try again.
The world we live in, for better or worse, is steeped in consumer culture. And there's possibly one example that most defines the 21st-century relationship to what we have in our homes - conspicuous consumption. This is the idea that people buy things for the very purpose of showcasing it to others - whether it's a label, a price tag or just a relevance to what's new and interesting.
However, if you talk to any interior designer, or a product designer even, and you'll find that's a mile away from their goals. Interior designers are actually pretty shy in talking in terms of trends - preferring instead to speak of 'timelessness' and creating interiors that will endure.
Regardless of this intent, it's down to the end user as to whether these interior schemes actually do. It requires a dedication to what you've created, avoiding the restlessness to change that comes with a world where we have access to constant information, and ever-more inspiring homes, at our fingertips, all at once.
Most of all, it requires a change in our relationship with the things we buy. So just how can you ensure your mindset means you buy for your home consciously and embrace sustainable living going forward?
1. Stop with the stop-gaps
Have you ever bought something in the understanding that you'll soon throw it away? While you might be more likely to re-sell or recycle than leave it out on the curb, this so-called 'stop gap' furniture is an interesting component to how our homes evolve. The question is: should you buy something cheap to fulfill a purpose while you look for something better?
'Speaking from personal experience, I think it's better to be patient and wait until you find (or save up your pennies for) the perfect piece and live in a spare space as you do so,' says Anthony Barzilay Freund, Editorial Director and Director of Fine Arts of online marketplace 1stDibs. 'Although we live in an age of instant gratification, you will ultimately be more satisfied if you wait until you find exactly the right thing – and you'll spend less in the long run by avoiding purchasing a series of "inexpensive" stop gaps. For much of my twenties, I had one beautifully-made velvet sofa surrounded by a few wickered French country chairs I'd found at an estate sale. Now that I'm in my fifties, the ensemble of pieces has filled out nicely but that velvet sofa (reupholstered twice in the intervening years) still holds pride of place in our living room.'
The risk you run with investing in a stopgap is that it removes any urgency to find the right piece, and before you know it, that temporary IKEA bookshelf has become a permanent fixture. 'My wife always says that if you buy an inexpensive piece that momentarily serves a purpose but that you don't really love, you'll just delay your search for that great thing and waste years living with mediocre stuff,' Anthony says.
While some inexpensive furniture brands (IKEA comes to mind) do practice sustainably, if you're unable to reuse or recycle your furniture when it's outlived its purpose, then you're unfortunately contributing to furniture waste. Cheaper investments tend to, in all reality, be more susceptible to breaking during use, making them unusable and wasting the materials used to make it.
2. Choose repairable pieces
When it comes to sustainability, if you're shopping in the right places, responsibly-sourced materials should be a given by now. However, truly sustainable practices don't end after the manufacturing process.
'When it comes to true sustainability, you have to think in a circular way,' says Henrik Taudorf Lorensen, CEO of furniture brand TAKT. 'Materials and the carbon efficiency of manufacture are, of course, very important elements that we take seriously, but it would be a mistake to think that low-carbon products are inherently "sustainable". If we are to achieve true sustainability we must think on a larger time frame than just the period of manufacturing. We have to think about the entire life cycle of a product.'
But once something is already made, how do you continue its sustainability journey? Aside from ideas like cradle to cradle, which sees 'waste-free' disposal of products, the easiest way to avoid furniture ending up in the trash is that you make it easy to repair. 'Design for repair extends the lifecycle to prevent waste,' Henrik explains. 'It leads to products that could realistically have multiple owners over generations. It also results in products that you come to know and love, as you care for them and renew them following life's inevitable mishaps.'
The ease with which something can be repaired comes into play in the design process, and brands like TAKT embed it into their design briefs that the pieces must be able to be disassembled into their constituent parts. 'These parts must be held together by mechanical fixings that can be operated with simple household tools,' Henrik explains. 'The design of the furniture should reveal how it is constructed so that it's obvious to our customers and, perhaps, the third or fourth owner of a TAKT sofa, how to take it apart and repair it.'
'Second, we stock spare parts so that if you break the leg or back of your chair, you can replace it easily,' Henrik continues. 'It's no use designing something that can be disassembled if the brand doesn't sell the piece you need to repair. We have thought through the entire process to ensure longevity.'
3. Consider 'trends' thoughtfully
So, now we've landed on furniture that's been considered, and that should last a lifetime. What happens if you do get restless with your home's design? What if interior design trends change, or new ideas present themselves? Well, it's all in the balance.
'You can always identify interiors that were created by people with confidence in their style versus those that are assembled in acts of agitated self-doubt,' says 1stDibs' Anthony Barzilay Freund. 'Those latter ones are often filled with a mix of pieces that are currently trending alongside watered-down knock-offs of iconic designs as well as self-consciously quirky items that announce the inhabitants' individuality. It's a look that's trying to strike so many stylistic notes that it ends up feeling discordant, disorganized and destined to be disassembled in short order.'
'A confident room, on the other hand, feels patient and considered, anchored by a few key pieces that are beautifully made and perhaps a little quiet but will ground the space for years to come – and age elegantly because that's what quality craftsmanship and fine materials are meant to do,' Anthony continues, 'which is why even if you need to stretch a bit financially, your investment will pay off in the long run.'
'These can be supplemented by items that are more decorative, expressive, colorful and, perhaps even, disposable. They can add the visual spice that can be adjusted from time to time so that your eye never tires of the space,' he says.
In reality, there's no perfect way to consume interior decor, but it shouldn't be considered in an 'all-or-nothing' mindset. Generally, any time spent considering what the future holds for any piece of furniture or decor you want to buy is time well spent to not only save you from buyer's remorse, but also reduce the impact your home has on the wider environment.
For style leaders and design lovers.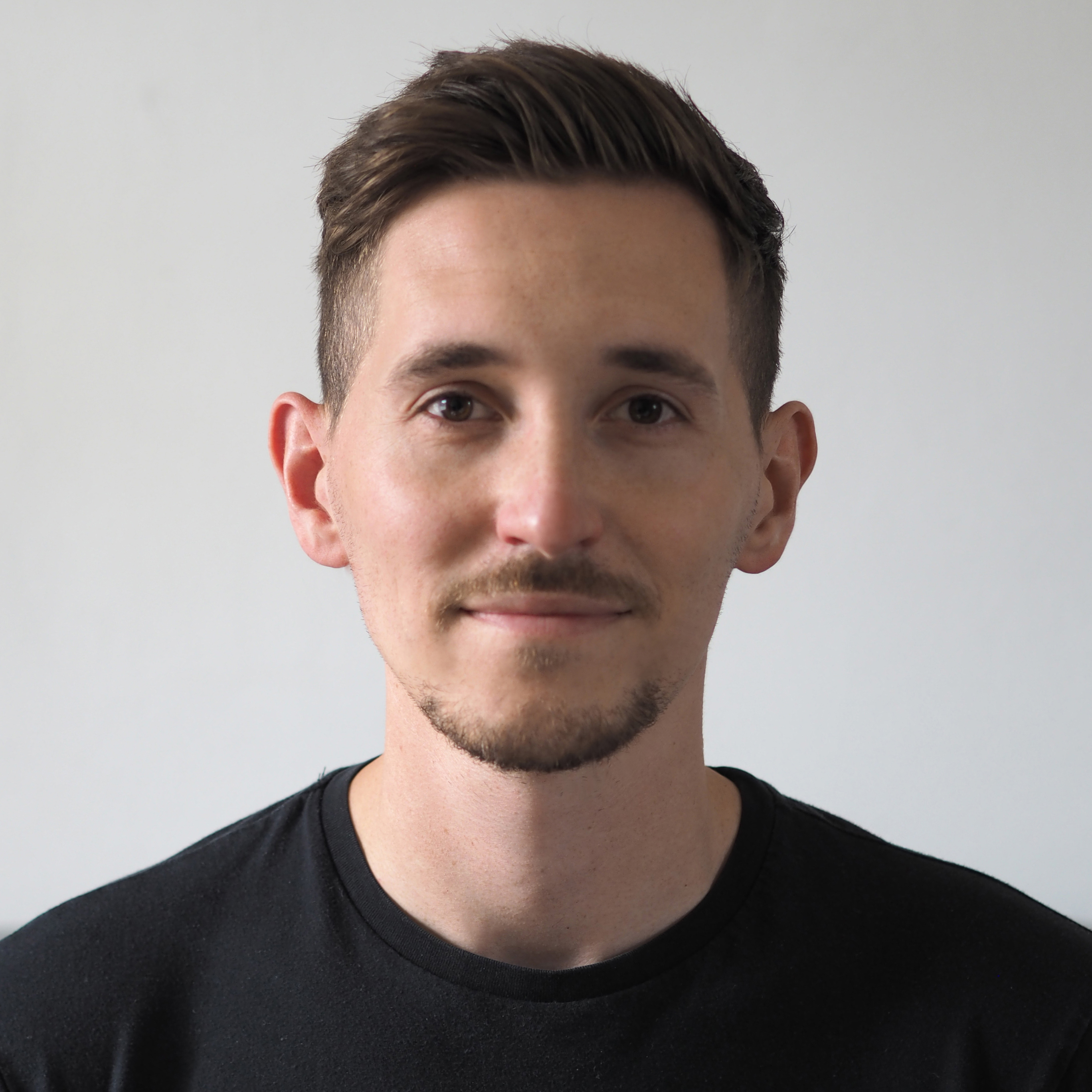 Hugh is the Deputy Editor of Livingetc.com. From working on a number of home, design and property publications and websites, including Grand Designs, ICON and specialist kitchen and bathroom magazines, Hugh has developed a passion for modern architecture, impactful interiors and green homes. Whether moonlighting as an interior decorator for private clients or renovating the Victorian terrace in Essex where he lives (DIYing as much of the work as possible), you'll find that Hugh has an overarching fondness for luxurious minimalism, abstract shapes and all things beige. He's just finished a kitchen and garden renovation, and has eyes set on a bathroom makeover for 2023.