The 11 best eco paint brands for greener decorating at home
The 11 best eco paint brands will help you make more sustainable design choices from our edit of their best colors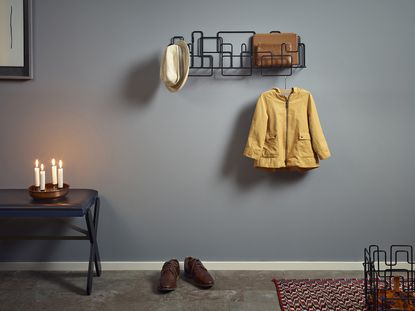 (Image credit: Nordfarg)
The Livingetc Newsletter
For style leaders and design lovers.
Thank you for signing up to LivingEtc. You will receive a verification email shortly.
There was a problem. Please refresh the page and try again.
Eco paints have become richer in color, more widely available, and more an essential area to consider when planning to decorate your home. As interest in - and the need to - make the right choices grows, more and more brands are upping their games, changing the way they produce and package their paints and offering an alternative to traditional colors and techniques that have often been bad for the environment.
The general move towards focussing on eco paints is part of the desire for a more artful approach to sustainable living. They used to be in the minority and didn't have a great rep but formulations have improved hugely and there is a vast choice of colors and finishes out there. So, why not go green with your decorating this time?
What is eco paint?
'As a general rule, eco paint contains sustainable, non-toxic ingredients with a low VOC and/or is manufactured in ways that are kinder to the environment,' says Phil Robinson, founder of environmentally-friendly painting and decorating company, Paint the Town Green.
As with all things sustainable, eco-friendly or green, it's not straightforward to quantify what counts as an eco paint. You will hear VOC (volatile organic compounds) being bandied about a lot. VOC's are organic chemicals that have a high vapor pressure at room temperature. Breathing VOC's can irritate the eyes, nose and throat, and can trigger respiratory issues such as asthma, nausea and a general feeling of lethargy and feeling unwell.
'When choosing eco-friendly paints, you need to look deeper into the brand than just the label,' Phil says. 'A water-based formula is not enough. If you want to go as eco as possible you need to ensure the formula doesn't contain microplastics either. Graphenstone is an innovative brand that delivers one of the most ecologically advanced paints, made mostly of lime, which is known to absorb carbon dioxide, therefore purifying the air. While the journey to perfection is long, the will is there and the industry is heading in the right direction. There needs to be a balance that covers functionality, color attractiveness and eco credentials.'
The best eco paint brands:
As Phil Robinson suggests, before you buy and to avoid being 'greenwashed', check the label. Some paints contain seemingly green-sounding things like natural oils but then you may need chemicals to clean your brushes, negating the benefit. Also watch out for paints claiming to be VOC-free. The paint industry body, British Coatings Federation (BCF) says this is misleading consumers and contravenes the UK government's guidance, as there is no such thing as a zero VOC paint.
1. Graphenstone
British brand Graphenstone's paints are carbon neutral and unique, containing Graphene which is a highly inert, innocuous, nontoxic pure carbon - a natural element, not a chemical.
The porous nature of Graphenstone's lime and graphene-infused paints ensures that walls can breathe, and as the paint cures over its lifetime, it absorbs 5.5Kg of CO2 per 15 litres from the air, which improves air quality, reduces humidity and condensation and deters microrganisms and microbial growth of bacteria and mold. All packaging is from 100% recycled materials which is fully recyclable too.
2. Earthborn
Available in the US and UK, Earthborn is a true eco paint brand, making environmentally-conscious paints for almost 20 years. It was the first paint company in the UK to be awarded the EU Ecolabel, which recognises environmental excellence. Their paint is safe and easy to use, completely odor-free, contains no harmful toxins, is vegan-friendly and highly breathable.
Earthborn's interior paints also have the Safety of Toys Standard, so are suitable for use in your kids' room ideas, on toys and furniture, making them perfect for families, pregnant mums, asthma and allergy sufferers.
3. Edward Bulmer
Committed eco-campaigner and interior designer Edward Bulmer has been at the forefront of producing plant-based paints that are breathable and have no toxic chemicals or microbeads. He believes that when you choose natural paint you are choosing to make a difference to the world. His paints have a soft, finish in just two coats and come in over 100 colors. The company promotes biodiversity, carbon neutrality with honestly declared natural ingredients
4. Little Greene
Little Greene is a family company who is committed to the socially and environmentally responsible production of high quality paints and wallpaper. Its prodcuts are manufactured in the UK, with minimal impact on the environment. The paints are kind to you and your home. They have a low VOC content, so there is no need to worry about solvent contributions to the atmosphere or any respiratory issues, and they are virtually odorless. Innovative and interesting, it often leads the charge in color trends.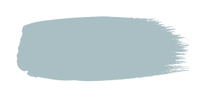 Manufacturing all of their paint in the UK, Little Greene prides itself on creating rich colour palettes with highly pigmented formulas.
Among its most popular white shades are the almost pure white Loft White, the cool white with a touch of black added Gauze, and the light reflecting barely-grey French Grey Pale.
5. Thorndown
Inspired by the countryside and rich heritage that surrounds its West Country factory, Thorndown creates award-winning, technically excellent, eco wood paints.
Behind Thorndown is husband and wife team Ben and Caroline Thornborough, who have blended their passions for art, design, science and the natural world to create their ecologically advanced paints. Founded on the principles of creating the best possible products with leading ingredients that respect and work with the natural environment, Thorndown are water-based paints with virtually no VOCs.
Their Wood Paint is available in 70 colors and a UV Clear. Color matching is also available for you to get your garden trends just right.
6. Victory Colours
From sourcing the very best ingredients to using sustainable packaging and only making paint to order, Victory Colours eco-credentials are present at every stage of the production. Its technically advanced formulation means the paint is durable, washable, and resistant to stains - ideal for family living room ideas. There are virtually no VOC's and solvents, its easy to apply and dries with minimum odor. There are more than 80 colors in the range with capsule collections launched throughout the year.
7. Fenwick & Tilbrook
Family run, Norfolk-based paint brand Fenwick & Tilbrook offer incredible chroma and pigment strength with its eco paints, and beautiful colors. All of its paint is made to order, reducing waste and avoiding stock sitting on shelves, and all box packaging and tape is plastic-free and recyclable, as are its forever-recyclable tins. Its paints are in the minimal VOC category with both the Pure Matt and Claypaint only containing a trace, reducing the impact on the environment. As above, its shades are both restful and quietly uplifting, ideal for home office ideas.
Any clay in the paint is sourced from Cornwall, and over 70% of the raw material contents in each tin of paint comes from UK sources, in turn reducing carbon footprint.
8. Nordfarg
Nordfarg is the only interior paint to have been awarded the prestigious Seal of Approval by AllergyUK for its VAGG interior wall finish, which was found to have a significantly reduced allergen content when it was independently tested. It has also proved their continued commitment to the environment having been awarded the Nordic Swan for their commitment to eco-friendly manufacturing methods. It have 30 soft neutrals to choose from in three paint finishes, all inspired by Nordic landscapes, and ideal when thinking about beige living room ideas.
9. Real Milk Paint Co.
10. Lick
Launched during lockdown, Lick is an innovative online paint brand that offers durable, designer paint in a range of pigment-rich shades with matt, eggshell or exterior finishes. Low VOC, eco-friendly, water-based and wipeable, they are good for you -and the planet, and better still they offer next day delivery and peel and stick samples. They have also partnered with '4ocean' and 'One Tree Planted' helping to remove plastic from the ocean, and planting trees. Its packaging is 100% biodegradable, and we love them so much we created a paint palette with them of seven paints. We think they are perfect for all modern interior design ideas.
11. Coat
The first Carbon Positive Paint Company in the world, Coat paints launched mid- pandemic with a goal to simplify buying paint. It only has three products, Matt Paint, Eggshell Paint and Exterior Paint, making it quite easy to focus your living room color ideas, and all finished fresh to order, by hand, the same day. Its hand-painted peel-and-stick swatches are 100% accurate and are made from recyclable PET material. It also sell painting tools, all made from sustainably sourced materials. Sustainability is key, the paints are all 100% solvent-free and all the packaging and products and recyclable. To add to its eco credentials, it has also partnered with Carbon Jacked and offset its unavoidable CO2 emissions through projects verified by the Gold Standard for the Global Goals – the highest standard.
Do they still use lead in paint?
Lead hasn't been used in paint for more than 40 years in the UK but if you are removing paint from surfaces painted pre-1960's, you may encounter lead paint. If this is the case, you will need to speak to an expert about getting this removed safely and professionally.
What do I do with leftover paint?
There is an estimated 55 million liters of leftover decorative paint generated in the UK each year. The BCF has joined with paint manufacturers, retailers, trade associations, waste management companies, and local governments to increase the reuse and remanufacturing rates from 2% to over 75% by 2030. If you live within the City of London it's possible to have it collected. Alternatively, you can use leftover paint for all manner of IKEA hacks.

For style leaders and design lovers.
Alison Davidson is well-respected British interiors journalist, who has been the Homes Editor of Woman and Home magazine, and the Interiors Editor for House Beautiful. She regularly contributes to Livingetc, and many other titles, and often writes about kitchens, extensions, and decor ideas. She is the go-to for information about green energy, sustainable home improvement and eco design ideas.