How to get rid of the smell of paint – 6 genius hacks to try after re-decorating your home
If you're fed up with the pungent smell of paint that's lingered since re-decorating your walls, try one of these tricks to rid your home of it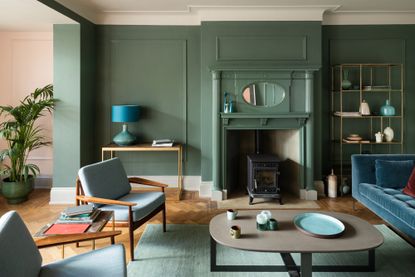 (Image credit: Farrow & Ball)
The Livingetc Newsletter
For style leaders and design lovers.
Thank you for signing up to LivingEtc. You will receive a verification email shortly.
There was a problem. Please refresh the page and try again.
Redecorating your home is all fun and games until the whole house smells overwhelmingly of paint. Love or hate the odor, no one wants to live with it for the following days (and often weeks) after painting, so how can you effectively rid the smell from inside your four walls?
The smell of paint is rooted in the volatile organic compounds it contains, also known as VOCs, which are added to keep the formula in liquid form. Admittedly, paints these days aren't half as pungent as they used to be. 'Almost all paints now contain very low or zero VOCs and have almost no lasting smell,' explains Tila Lee, founder of Pretty in Paint school.
That being said, a whiff of paint will still follow you around in the days following your fresh paint idea, and not all of us find it pleasant. In poorly ventilated spaces, the scent can even linger for up to a month. If you want to banish it ASAP, here are some nifty hacks that can help.
1. Place buckets of water in the corners of your room
When it comes to how to paint a room, we all know that any windows in the room should be open to improve ventilation and aid the drying time. While it will help somewhat with that intense paint odor, an open window isn't going to be enough to remove those smells completely.
'To speed up the process, you can fill two buckets with water and place them in different corners of your room,' explains Michael Rolland, paint expert and managing director of The Paint Shed. 'The water should then absorb some of the paint vapors, reducing the smell.' According to Michael, it's a centuries-old trick, but it still remains a trusty solution to remove that unwanted stench from your space.
2. Use a fan (or air purifier)
This one's pretty obvious, but it's something many of us overlook. To help eliminate paint odors and help your walls dry, it's a good idea to use an electric fan if you have one. 'This is because increasing circulation is a key factor for removing that paint smell,' says Michael. 'Make sure that the fan is facing the window so that it guides odor in the right direction. It needs to be a big fan, as small handheld ones won't have much impact.'
If you don't have a fan but own an air purifier, these will also be effective at removing the smell of paint from a room too. The best air purifiers have activated carbon filters which are really effective at trapping VOCs and odors from paint fumes.
3. Put bowls of baking soda around the room
Baking soda is something of a wonder ingredient. It's not only going to help your cakes rise big and fluffy but it's great at absorbing moisture too, making it a great hack for removing lingering paint smells.
According to Michael, there are a few different ways you can use it. 'First, you can place half-filled bowls around the room and leave them for 24 hours,' he says. 'Another solution is to sprinkle some baking soda over the carpet or floor, then leave for a few hours to absorb the paint vapors before hoovering.' This clever method is also one of the things people with nice-smelling kitchens do, so feel free to test it out on other daily odors as well as paint.
'Once finished, the baking soda in the bowls can then be poured down your drain where it also helps to clear your drainage system,' adds Michael. We really weren't joking about banking soda's wonderous properties!
4. Or, use coffee grounds
If you don't have any baking soda to hand, coffee grounds also work in the same way. As Michael notes: 'Coffee grounds are regularly left over and wasted so put them to use by absorbing paint vapors.'
'Like baking soda and water, put the coffee grounds in bowls and place them around the room,' he adds. 'You can fill these bowls to the top depending on how much coffee grounds you have; if not, spread it evenly between three or four bowls.' For best results, leave the bowls overnight. When you wake up the next morning, the room should smell a lot fresher.
5. Add vanilla extract to your paint
Another old trick that's still used to this day is using a drop of vanilla extract. 'In the olden days when paint was mostly oil, a common trick people used was to mix a drop of vanilla extract in with the paint to improve the smell,' says Tila Lee of Pretty in Paint School.
This hack works because the scent of the vanilla helps neutralize the strong smell of
paint - that includes any type (including water-based ones) and every paint finish. Simply add one tablespoon of the sweet-smelling natural deodorizer per gallon of paint, or add a few drops directly to your roller tray. You'll notice a difference as soon as you set to work applying the paint.
6. Place some air purifying bags around your space
Last but not least, charcoal is another type of natural deodorizer that can be purchased inside odor absorber bags. These nifty little air purifiers make the smell of paint clear more quickly thanks to the absorbent properties of active charcoal. To use them, simply hang a couple around your room overnight and that overwhelming stench of paint will have lessened or disappeared entirely by the morning.
For style leaders and design lovers.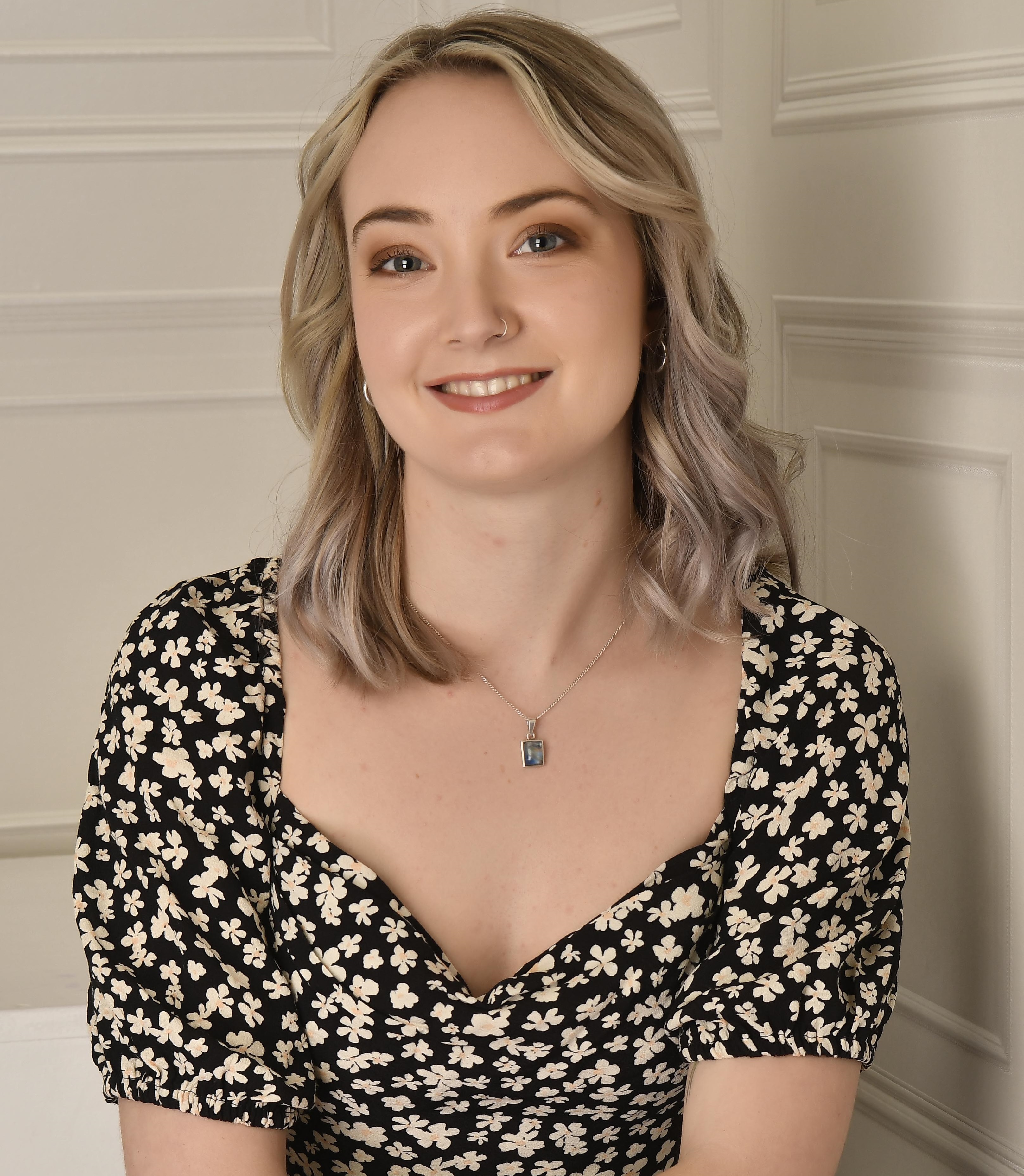 Lilith Hudson is the Staff Writer on Livingetc, and an expert at decoding trends and reporting on them as they happen. Writing news, features, and explainers for our digital platform, she's the go-to person for all the latest micro-trends, interior hacks, and color inspiration you need in your home. Lilith discovered a love for lifestyle journalism during her BA in English and Philosophy at the University of Nottingham where she spent more time writing for her student magazine than she did studying. After graduating, she decided to take things a step further and now holds an MA in Magazine Journalism from City, University of London, with previous experience at the Saturday Times Magazine, Evening Standard, DJ Mag, and The Simple Things Magazine. At weekends you'll find her renovating a tiny one-up, one-down annex next to her Dad's holiday cottage in the Derbyshire dales where she applies all the latest design ideas she's picked up through the week.