Best highchair: 6 stylish seats for babies and toddlers
We've searched high and low to help you find the best highchair for you. From budget-friendly, wipe-clean designs to modern, adaptable models with stylish silhouettes, here's our pick of the best...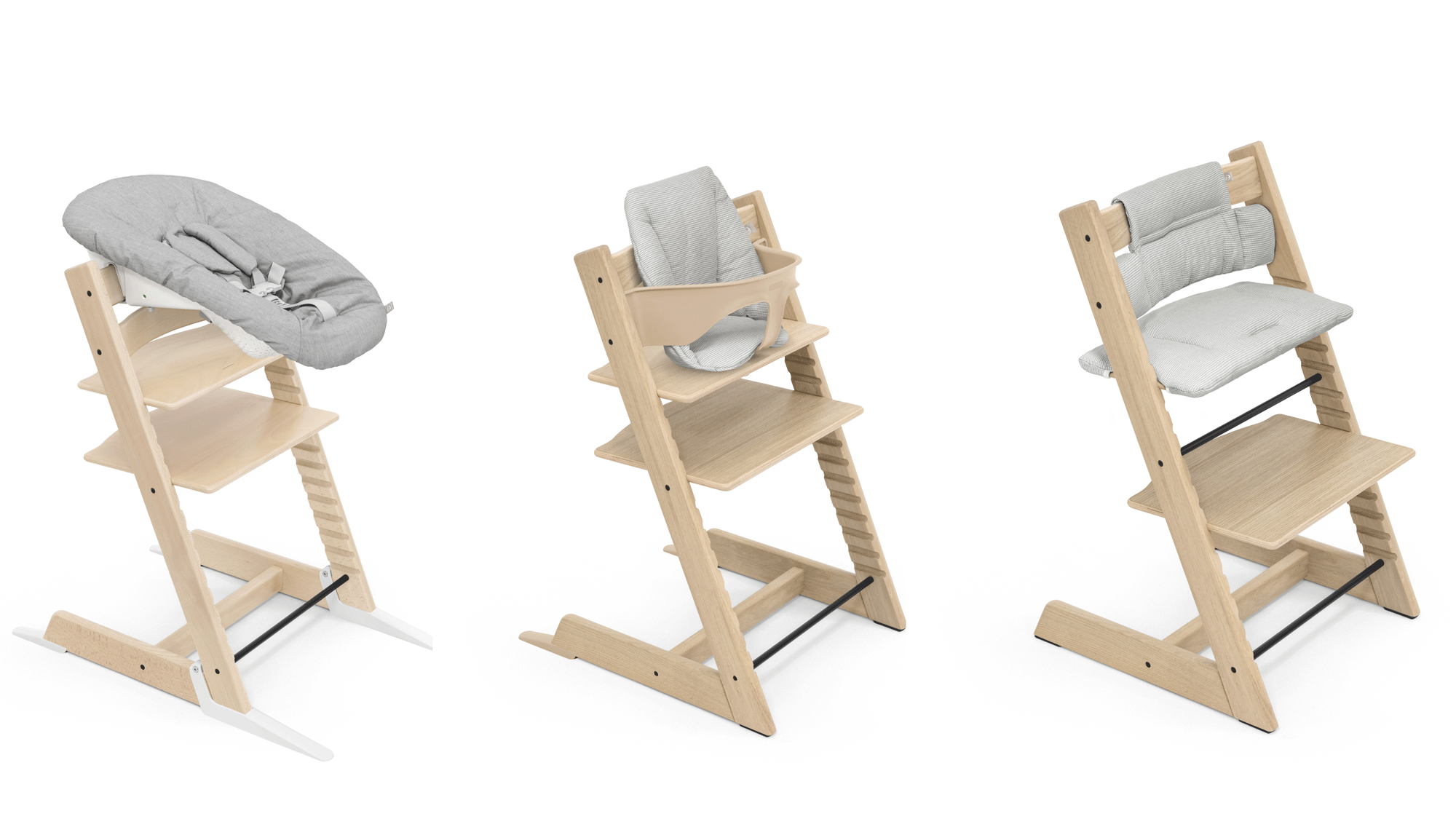 (Image credit: Stokke)
We've searched high and low and picked out the best highchairs for babies and toddlers, starting from just £12 and including some seriously snazzy designer options too.
As the name would suggest, highchairs are tall chairs that seat babies and toddlers at table height. Highchairs provide a safe place for babies and children to sit at the table, whether they're used for feeding, for sit-up play and drawing, or even just to sit with the rest of the family at meal times.
Transitioning to a highchair can feel like a milestone moment, as parents often start using highchairs at around the four to six month mark when they start introducing purees and solids to a baby's diet. But some highchairs can be used even earlier than that – many highchairs now feature optional add-ons including newborn seat attachments, tray tables to keep mess off the main dining table, and adaptable foot rests that can be lowered as your child grows taller.
Some modern designs even transform from a highchair to a stylish kids' chair or even rocking chair, thus extending the product's longevity.
Whether you're looking for designer looks to suit your interior scheme, or a small and compact seat that can fix to a chair and be put away when not in use, we've picked the best highchairs out there. From budget-friendly, wipe-clean ones to modern, adaptable designs with stylish silhouettes, you're bound to find the best highchair for you.
The best highchairs for 2021
Why you can trust Livingetc Our expert reviewers spend hours testing and comparing products and services so you can choose the best for you. Find out more about how we test.