Best subwoofers: beef up the bass with our pick for your home theater
The best subwoofers to get the greatest audio power from your home theater system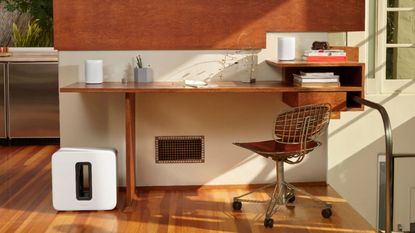 (Image credit: Sonos)
The Livingetc Newsletter
For style leaders and design lovers.
Thank you for signing up to LivingEtc. You will receive a verification email shortly.
There was a problem. Please refresh the page and try again.
What makes a trip to the movie theater the immersive experience it is has a lot to do with the rumbling bass and theater-filling sound during those dramatic action scenes, and the best subwoofers are the way to get this feeling of the bass vibrating through your seat, right in your living room.
Subwoofers are speakers that specifically deliver bass frequencies (if you want to get technical, these are the frequencies at 20-200Hz). Yes, of course, you can get bass from ordinary speakers, but with a subwoofer, you'll get the kind of bass vibrating around the room and through your seat.
It's what delivers the authentic movie theater experience we all love. Of course, subwoofers aren't purely for movie buffs, though. If you love listening to bass-heavy music, a subwoofer will definitely enhance the experience. And if you're building your audio setup, you can take a look at our guide to the best surround sound systems.
Below is our pick of the best subwoofers available now, including our overall winner - the Sonos Sub (Gen 3). We've considered everything from size, appearance, and frequency response, as well as how easily it'll connect to your current system.
The best subwoofers in 2023
Best subwoofer for your home theater
1. Sonos Sub (Gen 3)
Best subwoofer for your home theater
Specifications
Direction: Can be placed vertically or horizontally
Driver size: 2 x force-cancelling drivers
Frequency response: As low as 25Hz
Dimensions: H15.8 x W14.9 x D6.2in
Weight: 36lbs
Reasons to buy
+
Easy to pair with other Sonos speakers or soundbars
+
Available in sleek black or white
+
Wireless configuration
Reasons to avoid
-
Expensive
-
Quite large
-
Can only be paired with other Sonos speakers
In addition to delivering exceptional sound performance, the 3rd Gen Sonos Subwoofer is an excellent addition to any Sonos system. It has a sleek, modern design and a subtle, high-gloss finish that blends in with Sonos' other products, and its two force-canceling drivers in the center stop vibrations or rattling, ensuring deep, powerful bass without distortion.
In a wireless setup that's easy to use and install, the Sub can work seamlessly with other Sonos speakers. Audio settings adjust automatically to balance other speakers so you get an immersive audio experience, and you can customize the EQ settings to fit your room's acoustics.
The subwoofer can be hidden away by laying it on its side, sliding it under the sofa, or keeping it on display as a modern design accessory for your living room. Despite being a premium-priced option, the Sonos Sub (3rd Gen) is the perfect choice for audiophiles.
Best 10-inch subwoofer
2. Klipsch Reference R-101SW
Best 10-inch subwoofer
Specifications
Direction: Front-firing
Driver size: 10"
Frequency response: 29.5-160Hz
Dimensions: H14.5 x W12.5 x D16.4in
Weight: 30.8lbs
Reasons to buy
+
10-inch spun-copper driver with sleek and stylish black woodgrain vinyl finish
+
Easy integration with other speakers
+
Punchy bass and clear audio
This Klipsch R-101SW Subwoofer delivers deep and impactful bass for home theaters and music systems. The subwoofer features a 10-inch spun-copper driver and 300 watts of power from a built-in digital amp. The crossover and volume can be adjusted, and it has line-level and LFE inputs, so it's easy to use with other speakers.
The stylish black woodgrain vinyl finish gives it a modern and elegant look that complements any home entertainment system. Online reviews praise the subwoofer's punchy bass and clear audio. There's no doubt that it's not as versatile or as powerful as some other subwoofers on the market, but it's still an excellent choice.
Best 12-inch subwoofer
3. SVS SB-1000 Pro Subwoofer
Best 12-inch subwoofer
Specifications
Direction: Front-firing
Driver size: 12-inch
Frequency response: 20-270Hz
Dimensions: H13.5 x W13 x D14in
Weight: 27lbs
Reasons to buy
+
Compact and sleek black ash vinyl finish
+
Good value
+
No need to connect to an external amp
Reasons to avoid
-
Not the most attractive sub on the list
-
May not be the best for music
With its robust and compact design, the SVS SB-1000 Pro subwoofer is the ideal addition to your home theater system. Thanks to its built-in 300W RMS amplifier, the 12-inch high-excursion driver delivers impactful bass with minimal distortion, and the sealed cabinet design both ensures accurate bass reproduction and gives it a sleek appearance that can blend into your living space.
Featuring advanced DSP and room gain compensation, the SB-1000 Pro is suitable for those more challenging acoustic environments, and the accompanying smartphone app lets you do everything from adjusting the volume to creating custom presets, and optimizing settings, all from the comfort of your couch.
Best budget subwoofer
4. Polk Audio HTS10 Powered Subwoofer
Best budget subwoofer
Specifications
Direction: Down-firing
Driver size: 10"
Frequency response: 30-120Hz
Dimensions: H16.1 x W14.1 x D14.1in
Weight: 37.5lbs
Reasons to buy
+
Modern cabinet design
+
Polk's Power Port tech improves sound at high volumes
+
Good value
Reasons to avoid
-
Not the smallest sub on the list
-
Frequency response range not as wide as some others
With the Polk Audio HTS10 Powered Subwoofer, your home theater or music system will enjoy powerful, deep bass. The speaker has a 10-inch driver and 200W amplifier that can handle pretty much anything, and Polk Audio's Power Port technology means you can turn up the volume without risking too much port noise.
The sub's modern cabinet design fits in well with other home entertainment devices, and it is available in both walnut and black finishes. Some user reviews note that the equalizer settings need to be manually adjusted based on the space, but overall the HTS10 is a good choice for high-quality, impactful bass that doesn't break the bank.
Best high end subwoofer
5. KEF KC62 Subwoofer
Best high end subwoofer
Specifications
Direction: Side-firing
Driver size: 6.5"
Frequency response: 11-200Hz
Dimensions: H10.1 x W9.8 x D9.8in
Weight: 31.7lbs
Reasons to buy
+
Smart Distortion Control Technology
+
Customizable room presets
+
Available in black or white with subtle, compact design
The KEF KC62 subwoofer offers powerful and precise bass to your system, with a 6.5-inch Uni-Core driver and a 1,000W amplifier built-in. Even turned up to high volumes, audio remains distortion-free thanks to KEF's own Smart Distortion Control Technology. Presets are also great and can be accessed via the app, and the sleek, compact design with a titanium gray finish will suit most living spaces.
The KC62 does have a higher price, but its output may make its price tag worth considering. The side-firing design means that the speaker's front can be more minimal and won't dominate the room, and user reviews praise the sub's tight, impactful bass, built quality, and overall performance.
How to choose the best subwoofer for your home
Not all subwoofers are made the same, and there are a few useful things to know when deciding which one will meet your needs. Here's our guide to some of the terminology.
Powered or passive?
Powered subwoofers (also known as active subwoofers) have a built-in amplifier or power source, so there's no need to connect them to a separate, standalone amplifier – this can make setup easier.
Powered subwoofers are typically the preferred choice in a setup where only one subwoofer is required. They're also the most popular solution, hence why all the amps on our list are powered. However, you'll need an external amp with a passive subwoofer, which adds to the setup cost.
Wired or wireless?
If you're concerned about miles of speaker cable circling your room and have no way to hide it neatly, you may be tempted to go for a wireless subwoofer. These use wireless methods like Bluetooth or wi-fi to transmit the sound signal instead of the traditional cables.
Wireless subwoofers are more expensive, and poor wireless connections can limit audio quality. Having said that, setup is more straightforward with a wireless model, and when you don't have to worry about hiding cables, you have more options for where to place it.
What is the best subwoofer?
Our pick for the best subwoofer overall is the Sonos Sub (Gen 3), which is simple to pair with the brand's other home audio products (for more, take a look at our ultimate guide to all things Sonos), wireless configuration, and sleek finish.
Of course, if you're looking for the best subwoofer at a lower price, we rate the Polk Audio HTS-10 highly for, among other things, the fact that you can use it without a separate amp.
About this guide
The entries on this list were chosen through a process of comparing user reviews, tapping into team Livingetc's breadth of knowledge in the home theater realm, and digging down into the specs and design elements of the most popular models across a range of price points.
While we attempt to have hands-on experience with and separate reviews for everything we include in our guides, this is not always possible, so some of our guides are put together using the writer's research and existing expertise. We will return to this guide regularly to update the models included, whether due to new releases and moves in the industry or the opportunity to test the best subwoofers in person and judge them accordingly.
Models we have tested will be clearly signposted within the article, so you can trust us to be transparent with our choices. You can head to our dedicated page to find our more about our reviews process.
As a lifelong movie fan, Caroline is obsessed with getting the very best sound quality for her home theater set-up. As smart home editor for Livingetc, she loves bringing together that passion in her personal life and the knowledge she has gathered over the past decade as a technology journalist. The products on this list were chosen by both her and experienced freelancers and are based on industry familiarity with the best brands and products.
For style leaders and design lovers.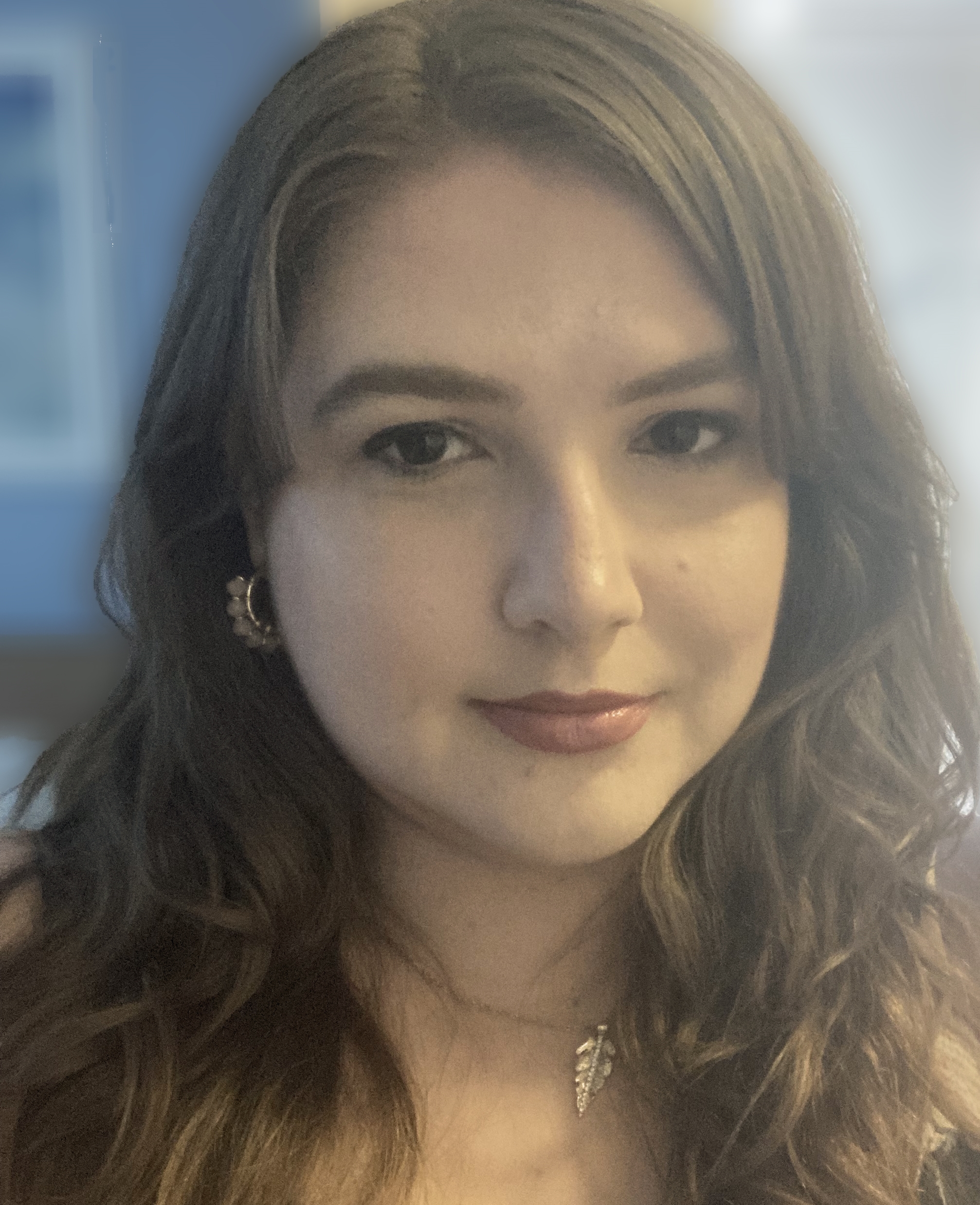 Smart Homes Ecommerce Editor
Caroline is the smart home ecommerce editor for Livingetc, covering everything tech for the home, from smart speakers to air purifiers and everything in between. She is passionate about the role that technology and smart devices can play in daily life, enhancing the home without sacrificing personal style and carefully chosen interiors. In her spare time, she can be found tinkering with bulbs, soundbars, and video doorbells in an effort to automate every part of her small home. Previously, she lent her expertise to the likes of Expert Reviews, IT Pro, Coach, The Week, and more.
With contributions from