Fridge organizers are going viral – these are the 6 best that will practically double your cool storage and reduce food waste
If you want to stay on top of clutter in your fridge, specially designed organizers are an absolute must-have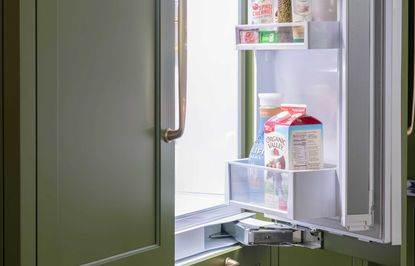 (Image credit: Sharon Hughes Photography. Design: BLDC Design)
The Livingetc Newsletter
For style leaders and design lovers.
Thank you for signing up to LivingEtc. You will receive a verification email shortly.
There was a problem. Please refresh the page and try again.
An organized fridge is a serious accomplishment. Since our food is literally hidden behind closed doors, most of us tend to overlook this appliance, allowing food to go to waste behind the mess of containers, jars, and bottles that clutter your shelves. To stay on top of it all, you'll want to invest in some specially designed organizers.
If you've spent any time on social media lately, you've probably seen those oh-so-satisfying videos from organizing gurus of neatly packed fridge containers stocked full of snacks, only to feel pretty deflated at the sight of your own fridge afterward. A running theme across all these videos is the functional gadgets and gizmos used to make kitchen storage easy. Rather than blame yourself and your family's habits for the state of your fridge, be inspired to purchase your own instead.
'Fridge organizers help you categorize and give items a home so you know where to find them when needed,' explains professional organizer, Di Ter Avest. 'It also allows you to know at a glance what you need to buy during your next grocery trip, and you don't need to pull everything out to find the leftovers or the cheese in the back!' Here, we take a look at the best options to help you maximize storage space (and save you more food and money in the process!).
Di Ter Avest is a professional home and lifestyle organizer and the owner of Di is Organized, in Baltimore, MD (USA). Her accountability program and digital book Organize Yourself Healthy help women across the globe to get their lives and homes organized, leading to lower levels of stress and overwhelm. Her expertise has been featured on Forbes, Today, ApartmentTherapy, Real Homes, Livingetc, and Kitchn; she has also given workshops at IKEA, West Elm, and Williams-Sonoma.

1. A fridge door pocket
If there's one fridge space commonly overlooked and not used to its potential, it's the door. When you open the fridge you're met with shelves, so these intuitively become the place where you deposit most of your food. Meanwhile, the door is reserved for milk bottles, juice cartons, and condiment jars. Of course, this is what those door containers are designed for, but there's a whole lot of vertical space going to waste in front of them.
When it comes to how to organize a fridge, one of the best ways to maximize space is with a fridge door pocket. These nifty bags attach to your existing door containers to offer an entirely new spot that's perfect for storing small snacks or sauce sachets. They don't get in the way of any other containers either, instead making use of the empty space between your fridge door and the shelves once closed. Bear in mind that the door compartment is the warmest spot in your fridge, so avoid storing dairy products (yep, that means milk cartons!) here if you want them to last longer.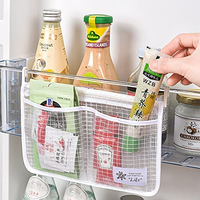 Fridge door organizer pockets, Amazon
These mesh pockets are designed to hang on your fridge door containers to increase your storage capacity. This set of four bags from Amazon is BPA-free, making them completely safe for storing food, and they're the perfect size for storing small cheese packets, yogurt tubes, and other quick snacks.
2. A fridge shelf turntable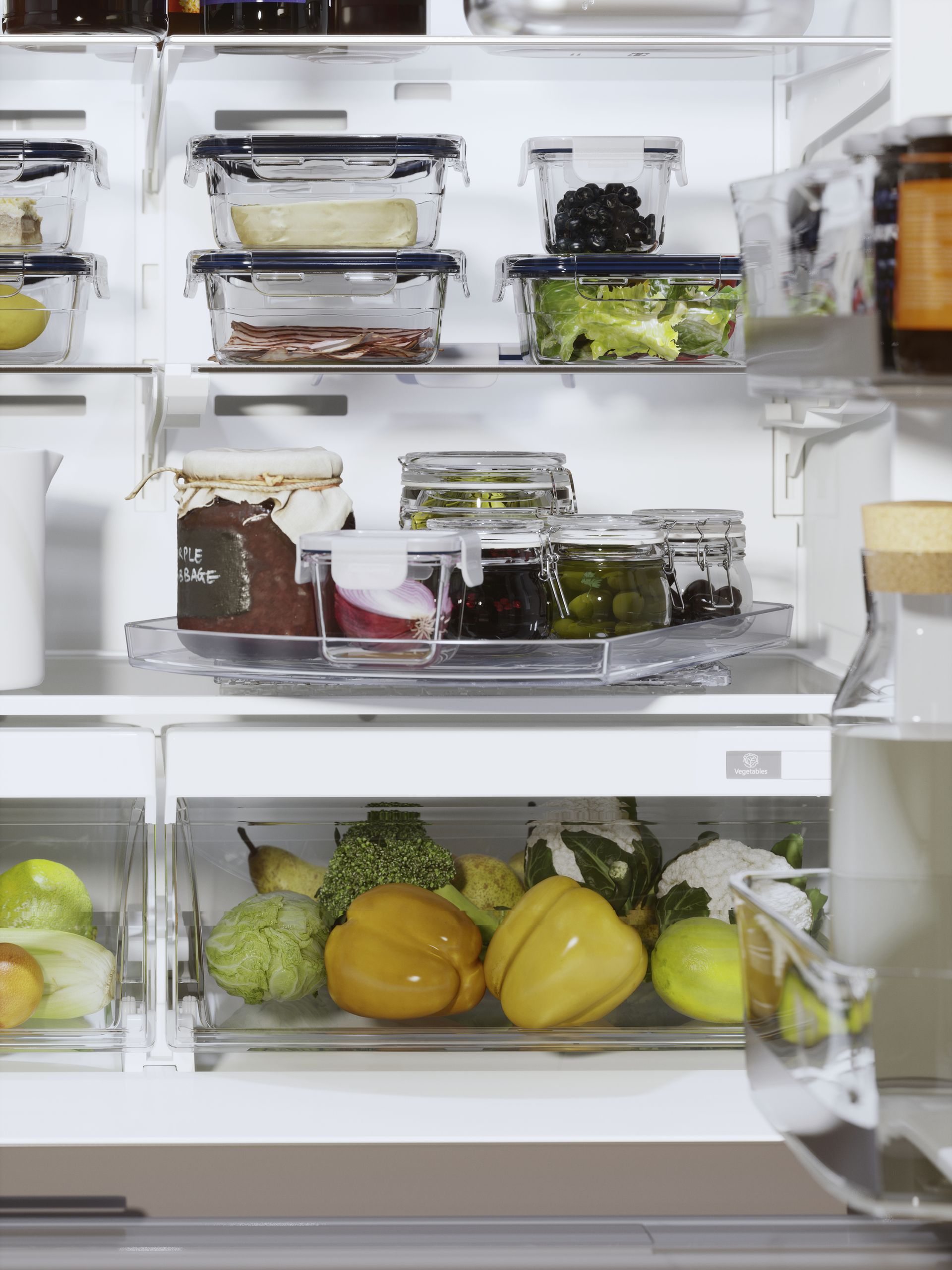 Lazy Susans aren't just a useful addition to your dinner party, they're an unbelievably handy way to store your food to allow easy access to everything you need. You can buy turntables that are specifically designed for your fridge, complete with suction cups to attach to your shelves, but, in our opinion, the best on the market is IKEA's SNURRAD.
While a Lazy Susan's circular shape means there are always awkward spaces around the corners of your fridge shelf that are hard to reach, the SNURRAD's oblong shape allows you to fit so much more stuff inside. Essentially, it turns your entire fridge shelf into a rotating tray that spins to extend outwards, allowing you to easily access the items at the back (and avoiding a game of reverse Tetris). This viral fridge organizer is an absolute must-have if you're guilty of letting the food in the back of your fridge go to waste.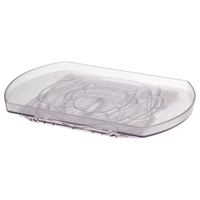 SNURRAD fridge turntable, IKEA
There'll be no more rotting food in the back of your fridge with this turntable from IKEA. Unlike regular round lazy Susans, the SNURRAD shelf organizer maximizes every inch of your shelf, pulling out and revolving so you can reach all the jars and containers usually hiding at the back.
3. Wheelie fridge containers
I'm a strong believer that if you put wheels on something, it instantly becomes more useful. Clear storage bins are universally loved kitchen organizers and are great for keeping all your different food stuffs separate and contained within your fridge. Add wheels, and they're instantly more effective.
That's exactly why wheelie fridge containers are the perfect addition to your fridge shelves. You'll find it far easier to access the food at the back if you can roll your containers forward with ease. 'I love the roll-out acrylic drawers from YouCopia for our sandwich basket,' says Di Ter Avest of Di is Organized. 'We can store all sandwich fixings in it and get that bin out when we need to make a sandwich instead of making multiple trips to the fridge to get individual items.'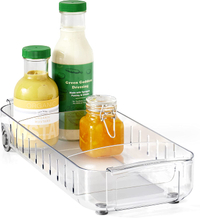 YouCopia Roll-Out Fridge Caddy, Amazon
This clear fridge caddy from YouCopia, available at Amazon, is perfect for keeping all your food contained. It comes fitted with wheels for easy access to the back and adjustable dividers within the bin itself allowing you to create custom-size compartments.
4. Pull out under-shelf bins
Another empty space in the fridge that I can almost guarantee you aren't using is the area underneath your shelves. Unless you're piling up your food packets right up to the very top of each section, there will be several inches of space below each shelf that can easily be put to use with a pull-out under-shelf container.
These clever little gadgets fix onto your regular fridge shelves to give you separate shallow drawers that are ideal for storing fruit and veg. They can also double up as clever pantry storage solutions, too. A clear design is imperative though if you want to stay organized and reduce food waste. As Ben Soreffof House to Home Organizing explains, 'Tin foil and non-clear containers create barriers. We aren't putting leftovers in the fridge to create a food museum. If you want to get the food out again and actually eat it, clear is the way to go.'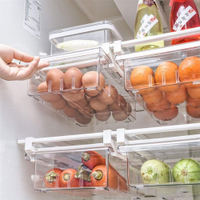 YekouMax under-shelf fridge drawer, Amazon
This under-shelf organizer is a great way to maximize space in the fridge that would otherwise go unused. The clear plastic drawers simply fix to your shelf with plastic clasps to give you a whole new drawer container. They come with dividers for custom compartments, too.
5. A vertical soda can rack
There's nothing like an ice-cold soda, so it makes sense that you'd want to keep your cans in the fridge. Unless they're neatly arranged, however, you'll find that they roll around your shelves and drawers which isn't only insanely annoying but a total wreckage to your organized system.
A soda can rack is ideal for slotting inside your lower fridge door compartment, utilizing vertical space and keeping all your cans in one place. These plastic containers also come with a handle at the top too, so they can easily be transported outside on a hot summer's day.
It also helps to free up prime space on your main shelves, one of Ben's top tips for fridge organization. 'Organizing 101 is to store items we don't use often more remotely,' he says. 'If you truly need to keep it cold but don't use the item often, don't store the items in the prime areas of the fridge.'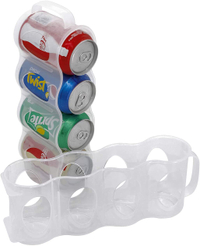 Portable Soda Can Vertical Organizer, Amazon
No more cans rolling around your fridge drawers with this vertical dispenser rack from Amazon. It stores four cans of soda fitting perfectly within your fridge door compartment and also comes with a handle at the top allowing you to easily transport it when hosting guests.
6. A rotating pickle jar
Okay, we admit this organizer won't be top of everyone's list, but for anyone who's a fan of pickles, this clever jar is a game changer. There's nothing more frustrating than plunging your fingers into pickle juice to reach the last ones remaining in the bottom, but this viral organizer has the solution.
The hourglass-shaped container has a built-in strainer so that when you turn it over, you can access your pickles without poking your fingers inside. All you need to do is decant your regular jar into here, and make sure you turn it over again before returning them to the fridge. For those who hate pickles, it's also handy for olives or jalapenos, too.
As with all the organizers on this list, it's only worth investing in something if it's right for you, otherwise it will merely contribute to more clutter. 'Organizing is not a one-size-fits-all system,' says Di. 'You need to know which systems work for you and your family. As much as I love looking at those beautifully organized pictures on social media, functionality is always more important.' Let practicality be your priority when purchasing organizers and that satisfying aesthetic will inevitably follow.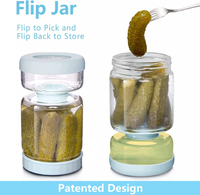 Hourglass Jar with Strainer, Amazon
This hourglass-shaped jar is ideal for storing your pickles, olives, and jalapenos. Designed with a built-in strainer, simply turn the jar over to access the contents without dipping your fingers into the liquid. It comes with a sealing silicone ring to ensure freshness, too.
For style leaders and design lovers.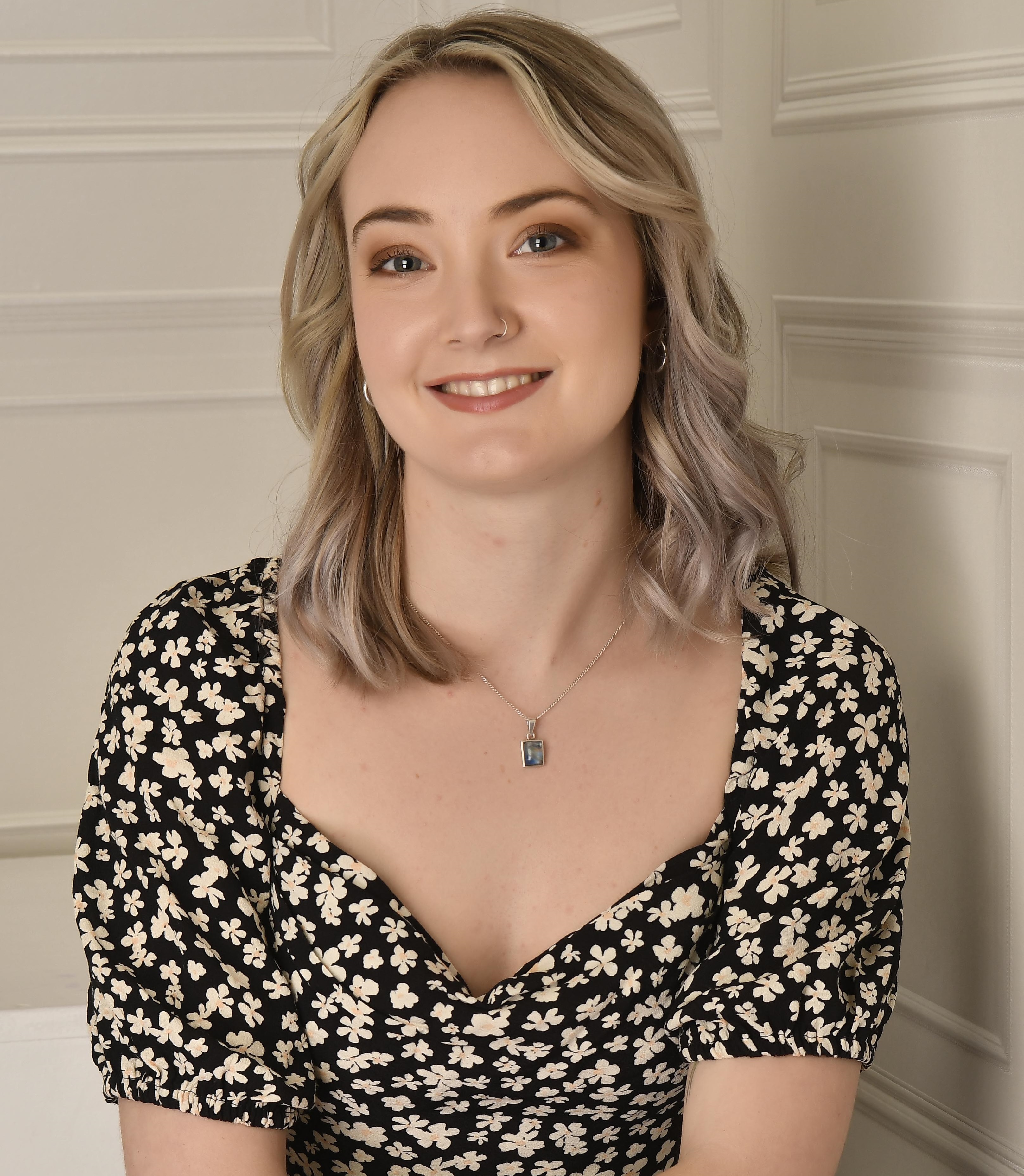 Lilith Hudson is the Staff Writer on Livingetc, and an expert at decoding trends and reporting on them as they happen. Writing news, features, and explainers for our digital platform, she's the go-to person for all the latest micro-trends, interior hacks, and color inspiration you need in your home. Lilith discovered a love for lifestyle journalism during her BA in English and Philosophy at the University of Nottingham where she spent more time writing for her student magazine than she did studying. After graduating, she decided to take things a step further and now holds an MA in Magazine Journalism from City, University of London, with previous experience at the Saturday Times Magazine, Evening Standard, DJ Mag, and The Simple Things Magazine. At weekends you'll find her renovating a tiny one-up, one-down annex next to her Dad's holiday cottage in the Derbyshire dales where she applies all the latest design ideas she's picked up through the week.