Which streaming device gets you the most for your money? We assess bang for your buck among the top contenders
Should you spend more on a streaming device? What do budget options offer? We dig down to see how much you need to spend for the best features.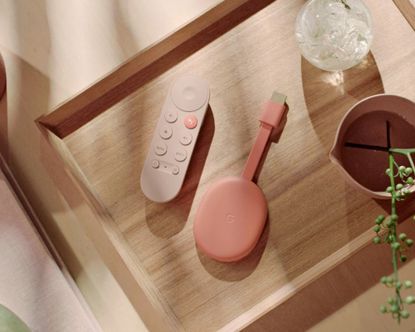 (Image credit: Google)
The Livingetc Newsletter
For style leaders and design lovers.
Thank you for signing up to LivingEtc. You will receive a verification email shortly.
There was a problem. Please refresh the page and try again.
Streaming devices are one of the easiest and most cost-effective ways to add convenience to your TV watching, adding dozens of streaming apps to any television for the price of takeout. But, as these streaming sticks have grown in popularity, so too has the choice on offer, and it can be hard to decide where your money's best spent.
We've spent years trying out these devices as they evolved from screen mirroring tools like the original Chromecast to the all-in-one entertainment enablers they are today. We're also intimately familiar with all of the different homepages and recommendation algorithms, and we definitely have our favorites.
Keep reading to see where the strengths and weaknesses of the big four - Apple, Roku, Google, and Fire TV - lie, and which one would be more suitable for you. If you want more, you can head to our guide to the best streaming devices.
What are the main streaming devices?
For the purposes of this article, we will include the biggest offerings from the four main streaming device brands - Google, Amazon, Roku, and Apple, which each have a range of products with different features and limitations.
RRP
Chromecast with Google TV (4K) - $49.99
Chromecast with Google TV (HD) - $29.99
RRP
Amazon Fire TV Cube - $139.99
Amazon Fire TV Stick 4K Max - $54.99
Amazon Fire TV Stick 4K - $49.99
Amazon Fire Stick - $39.99
Amazon Fire TV Stick Lite - $29.99
Roku Streambar - $129.99
Roku Ultra 4K - $99.99
Roku Streaming Stick 4K - $49.99
Roku Express 4K+ - $39.99
Roku Express - $29.99
Smart home compatibility
Google TV
Because of brand integration, the Chromecast with Google TV works well with Nest and Google Home products and even has the company's smart assistant built into the remote. This means you can use voice commands to control certain parts of your smart home, and if you have a Nest Doorbell, you can use your TV as an extra chime. Generally speaking, there is also good third-party compatibility with Google Home.
Amazon Firestick
The Firestick is similar to Chromecast in that it plays remarkably well with other Amazon and Alexa products, including Ring doorbells and Echo smart speakers. The remote also has Alexa built-in so that you can easily use voice controls, and you're able to pair the streaming device with any Echo speakers you have at home.
Roku
Roku is a slightly different proposition than the other three big streaming devices, as it doesn't have its own smart assistant to push. And so the Roku Streaming Stick 4K works with Apple HomeKit, Google Assistant, and Alexa, making it perfect for any smart home setup you may already have. Note, however, that you may not get as smooth of an experience as you would with two devices belonging to the same brand.
Apple TV
Apple TV, of course, supports Siri and is generally speaking more limited in its smart home compatibility than the other big three. If you're already an Apple user and are familiar with Siri on your iPhone, then the streaming device is a great extension of this, but many third-party devices such as doorbells, security cameras, or even the best smart light bulbs aren't so friendly with Apple's ecosystem.
Audio and visuals
Google TV
Google has the most limited range of products, with just the Chromecast 4K and Chromecast HD to choose from. The difference here is in the name, with the former offering a maximum of 2160p (4K) resolution and the latter going up to 1080p (Full HD). As for audio, it offers Dolby Atmos support.
Amazon Firestick
Amazon offers a much wider range of products than Google currently does, with the equivalent streaming stick (The Fire TV Stick 4K), offering 2160p (4K) resolution with Dolby Vision and HDR 10+ and support for Dolby Atmos surround sound.
Roku
Roku's mid-range option, the Roku Streaming Stick 4K, offers similarly great visuals with 2160p (4K) resolution, available for $49.99. It does, however, lack Dolby Atmos support, offering DTS Digital Surround instead.
Apple TV
Apple TV 4K matches up to its competitors for audio and visuals, with the company's advanced tech also boosting the smoothness of app launches and navigation. It is, however, much more expensive than the other three options, with its cheapest product currently priced at $129.99.
Apps and navigation
Google TV
Google TVs interface is our favorite of the big four, as its aesthetic appeal is only boosted by the amount of information its algorithm is able to process about us. Unfortunately for those who are wary of an impending dystopian universe, Google has a lot of insight into all of us based on search preferences and what we've asked our Google Assistant, and it uses this to create a top-notch streaming experience.
Amazon Firestick
Amazon is similar to Google in the way it makes it easy for users to find the content they want to watch across various different apps. It does, however, have more of a bias toward Amazon Prime Video, pushing you to watch exclusives and rent or buy movies from the service. If you don't mind this, Prime TV add-on channels are a neat extra and good if you want these smaller services folded into one subscription.
Roku
Roku is the one streaming company that doesn't have a huge library of content to push, though the Roku channel is free and growing all of the time. The bigger difference in how content is displayed - or not displayed. Roku's home screen is made up of large tiles for your installed apps, and you will either have to enter each one individually or use the search function to find your fave TV show or film.
Apple TV
Apple TV's user experience is most similar to Fire TV's (read a thorough comparison in our Apple TV vs Firestick guide), with recommendations from across all of your apps, a bias towards Apple TV+, and the availability of add-on channels that can be paid for in one single payment. Apple TV+ is a smaller yet growing and well-regarded streaming service, but the presence of Apple Music and iTunes content makes for a huge potential library.
Our verdict
If you want the best 4K visuals - the cheapest way to get 4K from your streaming stick is the Roku Express 4K+, priced at $39.99. Google and Amazon offer the same at $49.99.
If you don't want to commit to one smart home - if you, like us, have a lot of different smart home devices and don't want your TV to be tied to just one hub, Roku offers a choice. Meanwhile, if you're already all-in on Google, Alexa, or Siri, we would recommend going for their corresponding streaming device.
If you're a habitual scroller - if you find it hard to find something to watch in the evening, Google and Apple offer the best navigation experience, followed closely by Amazon. Roku is best for those who know what they want to watch (and where to find it).
For style leaders and design lovers.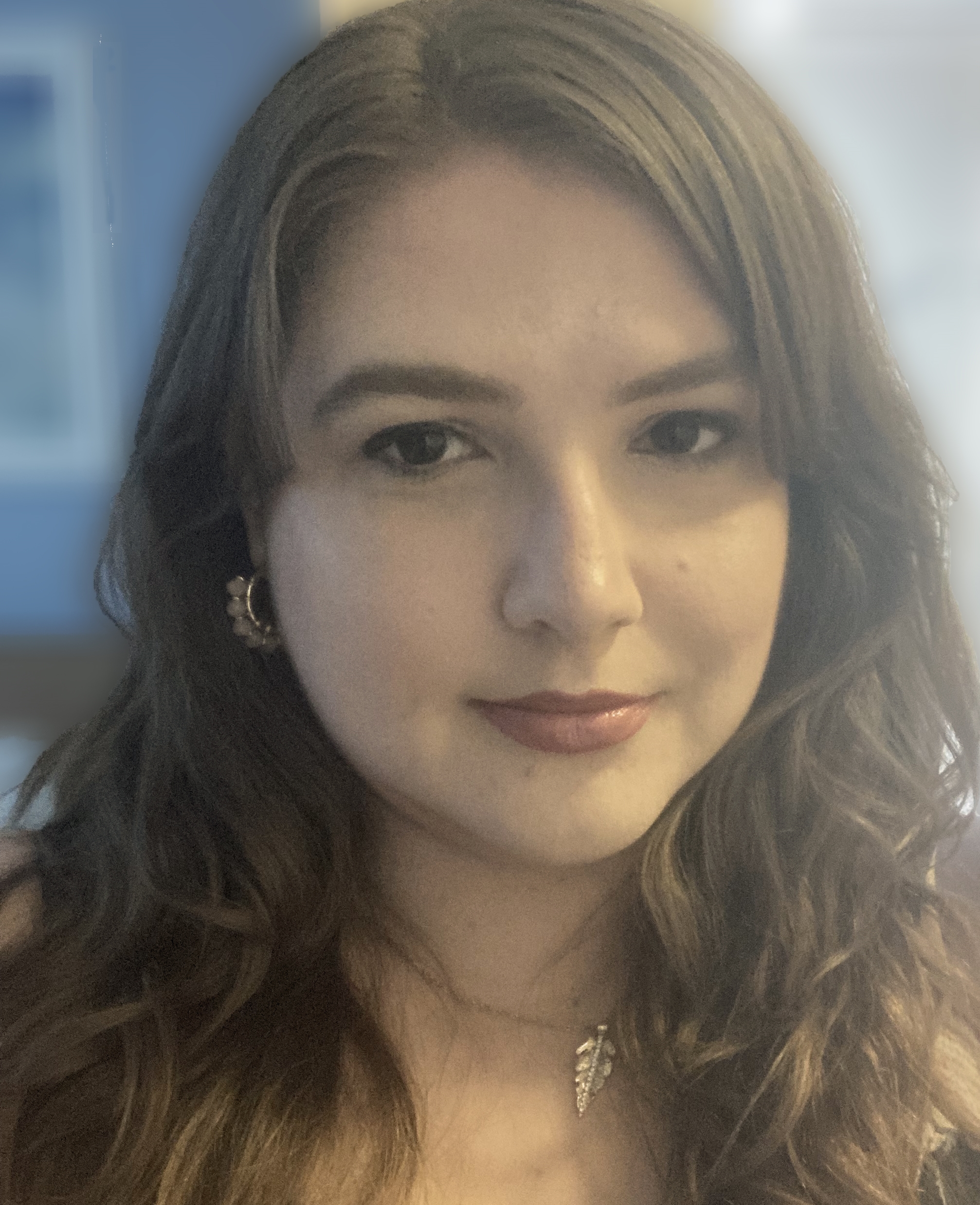 Smart Homes Ecommerce Editor
Caroline is the smart home ecommerce editor for Livingetc, covering everything tech for the home, from smart speakers to air purifiers and everything in between. She is passionate about the role that technology and smart devices can play in daily life, enhancing the home without sacrificing personal style and carefully chosen interiors. In her spare time, she can be found tinkering with bulbs, soundbars, and video doorbells in an effort to automate every part of her small home. Previously, she lent her expertise to the likes of Expert Reviews, IT Pro, Coach, The Week, and more.