'An elevated look for less' – this is where interior designers shop for affordable, eclectic decor
No big budget? Not an issue. Some of our favorite interior designers give us their advice on shopping unique and impactful pieces for less, to really make your home stand out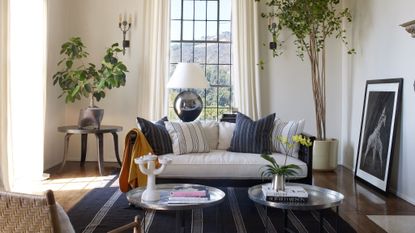 (Image credit: Douglas Friedman. Design: Martyn Lawrence Bullard)
The Livingetc Newsletter
For style leaders and design lovers.
Thank you for signing up to LivingEtc. You will receive a verification email shortly.
There was a problem. Please refresh the page and try again.
When we're constantly surrounded by beautiful images of dreamy interiors in magazines or social media, we're left inspired, of course, but also wondering how we can recreate such looks without the big budgets.
But here's the thing. Even the most famous interior designers mix affordable items in their designs, with the aim of achieving a more eclectic, authentic feel to a space. Having everything brand new or from the best home decor stores is actually not what interior designers go for, and you'd be surprised to find that it's not all about big budgets and the latest trends.
Modern homes are all about comfort and personality. That ceramic accessory you bought for a few dollars styled on a side table in your living room next to an investment sofa? It's just what I'm talking about. Those crystal glasses you found at a flea market while on holiday in France, displayed on a beautiful new marble tray? Bingo. It's all in the mix of high and low. Here's where the experts source the best budget finds.
1. Try Goodwill and other thrift stores
If you've never seen an episode of Queer Eye, please join me immediately on the other side - life's better after watching this show, I promise. Transforming normal people's lives, Bobby Berk is the series' interior design wizard who manages to create spaces that have character and most importantly that bring joy to those who live in them.
In every episode, the moment when the new interiors are revealed is a highlight. But because we're talking about real people's homes, the designs are never flashy. They look elevated and equally considered, warm and inviting. So I asked Bobby what he recommend we do to elevate our interiors when we're on a budget.
'I always recommend going to thrift stores, to Goodwill, and to flea markets,' he tells me. 'They are always great places to find amazing pieces that are in good condition but that people have just passed, or gone tired of, and wanted something new. Sometimes you can even find pieces for $50 that turn out to be worth a fortune,' he explains.
Search for thrift stores in your area, and if you're on holiday abroad, it's definitely worth exploring flea markets for really unique pieces with a local flavor that you won't find back at home.
2. Visit vintage shops
Still accessible, but a bit more curated, if you will, vintage shopping is a great, more affordable alternative to buying new. You can find beautifully curated selections of items in vintage stores that you wouldn't find elsewhere.
Erin Dana Lichy, a successful realtor, interior designer, and one of the cast regulars of popular reality TV series Real Housewives of New York cast tells me she loves going to vintage stores when designing for her clients.
'Vintage pieces give warmth, depth, and a feeling of nostalgia, that I think people are looking for,' she tells me. 'Oftentimes when I can't find something I want in shops I just make it, and so when I make something new I want to anchor it with something old,' Erin adds and continues to give an example of how she's made it work in one of her recent projects.
'I did a very eclectic apartment in Tribeca. Even though the bedroom was so modern looking, we still had vintage pendants, and an old French mirror that we put in and it just gave the room this light, and energy, and made it so much cooler, and more interesting. The client said that every time people come in that mirror is a conversation piece. So that's what's so important about vintage finds, they just add a whole other layer and uniqueness to a space.'
For an affordable but elevated look, Erin advises to look out for pretty, small, vintage shot glasses, or champagne glasses. 'They'll look expensive, but they won't be, and will really elevate a space.' They make a great bar cart styling idea and will look beautiful and luxurious on a tray, or on a console unit.
Styling with vintage pieces can be a great creative outlet and a way to bring your personality into a space.
3. Buy ceramics from H&M Home
The right accessories for a better-styled home make such a difference, and they can be an easy, affordable addition that you can play with and style in numerous ways so you constantly create a fresh look.
Ceramics are the way to go and they are definitely having a moment with interior designers using them in white to create the most chic spaces. Olga Ashby is known for her luxurious, luminous interiors that are as inviting as they are comfortable, and white ceramics are the go-to accessories she chooses.
'If you want a room to feel comfortable, add in some white ceramics - I always include them in organic shapes in my projects. H&M Home is a really good source of affordable ones that look fantastic,' advises Olga.
Price: $26.99
This round candle holder holds 4 candles and it's as beautiful as it is practical. A great affordable piece to bring in a cozy atmosphere to a room.
Price: $31.99
A white vase will be minimalistic in look and will make your flowers or foliage stand out.
4. Look for affordable wall art at West Elm
Art is one of the best ways to bring personality and color to a space. Go for the wall art trends that have meaning to you and reflect your taste. Studio Enass curates interiors where art plays an important role, and color is an important factor. Bringing together color, art, and unique materials results in spaces that are eclectic and joyful.
So who better to give us advice on where to source art on a budget than the studio's founder Enass Mahmoud.
'If you have a strong colored wall and are looking for some inexpensive art, I really like the offerings at West Elm. You can get some beautifully textured brass sculptures to hang on walls there,' Enass Mahmood
5. Don't discount IKEA
When it comes to calming, beautifully curated interiors in a minimaluxe style, Athena Calderone, founder of EyeSwoon, is the ultimate authority. You might be surprised to hear this in the same sentence, but the designer confessed to a great IKEA hack that has kept her kitchen reno project at a low cost.
In a recent Instagram post on @eyeswoon, Athena reveals she's updated the cabinets in her own Amagansett home kitchen by refacing them. All the cabinetry is from IKEA, while the door and drawer fronts are semihandmade, and they were painted by Athena herself, as a way to stick to a lower budget.
IKEA has long been a favorite with designers looking for affordable hacks and if Athena approves and creates such an expensive-looking kitchen using the brand's products, we're definitely sold on it too.
Price: $343
Follow Athena's lead and purchase your kitchen base cabinets from IKEA. If you can't find a color you like, you can paint them yourself and keep the cost down.
Price: $5 for a pack of 2
Changing your kitchen hardware is such a quick and affordable way to elevate the look of your kitchen, and IKEA has a really good variety to pick from.
For style leaders and design lovers.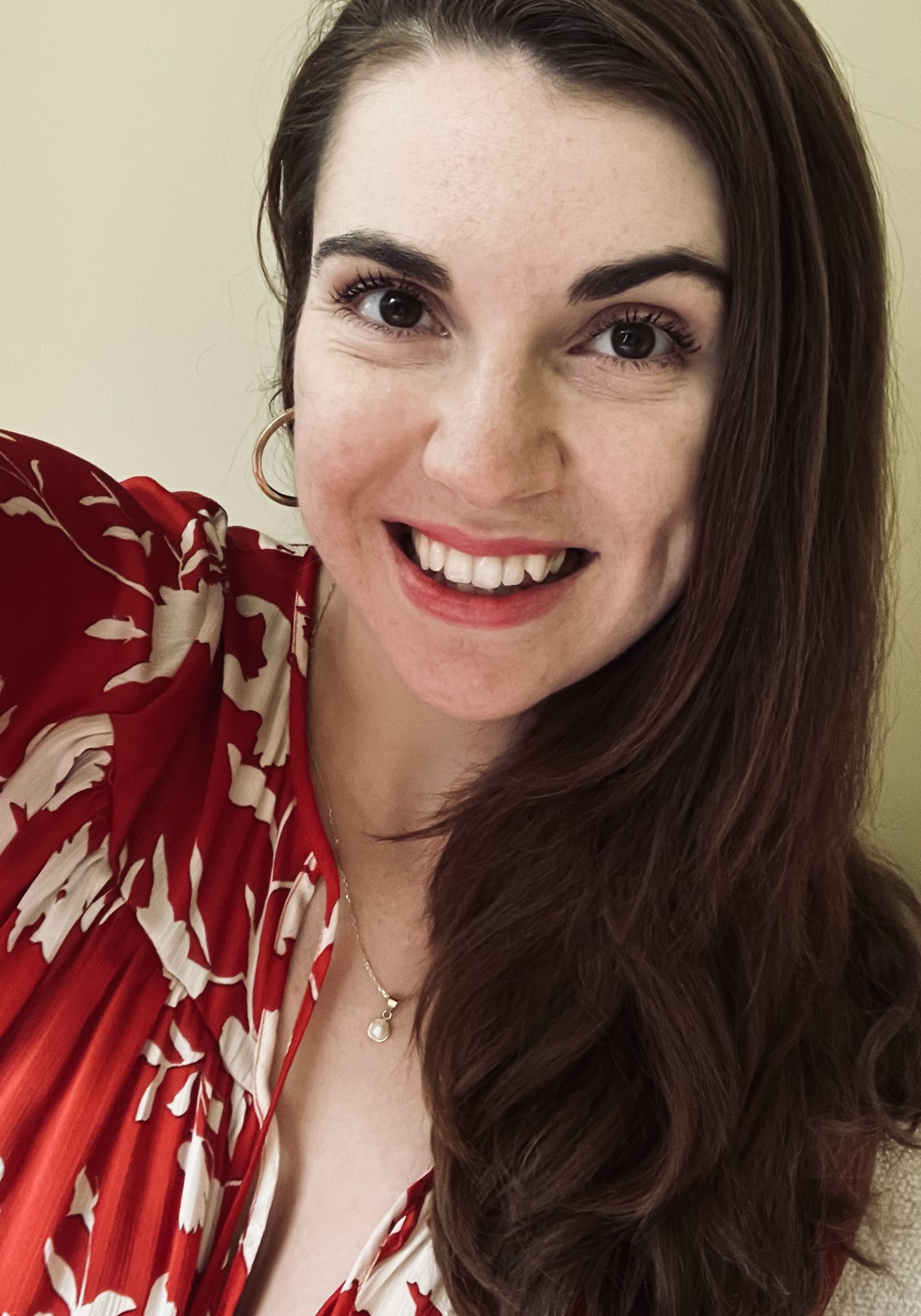 Raluca is Digital News Writer for Livingetc.com and passionate about all things interior and living beautifully. Coming from a background writing and styling shoots for fashion magazines such as Marie Claire Raluca's love for design started at a very young age when her family's favourite weekend activity was moving the furniture around the house 'for fun'. Always happiest in creative environments in her spare time she loves designing mindful spaces and doing colour consultations. She finds the best inspiration in art, nature, and the way we live, and thinks that a home should serve our mental and emotional wellbeing as well as our lifestyle.