Party Wall Agreements explained – everything you need to know when planning your renovation
Let our expert guide to Party Wall Agreements explain what exactly a party wall agreement is, why and when you might need one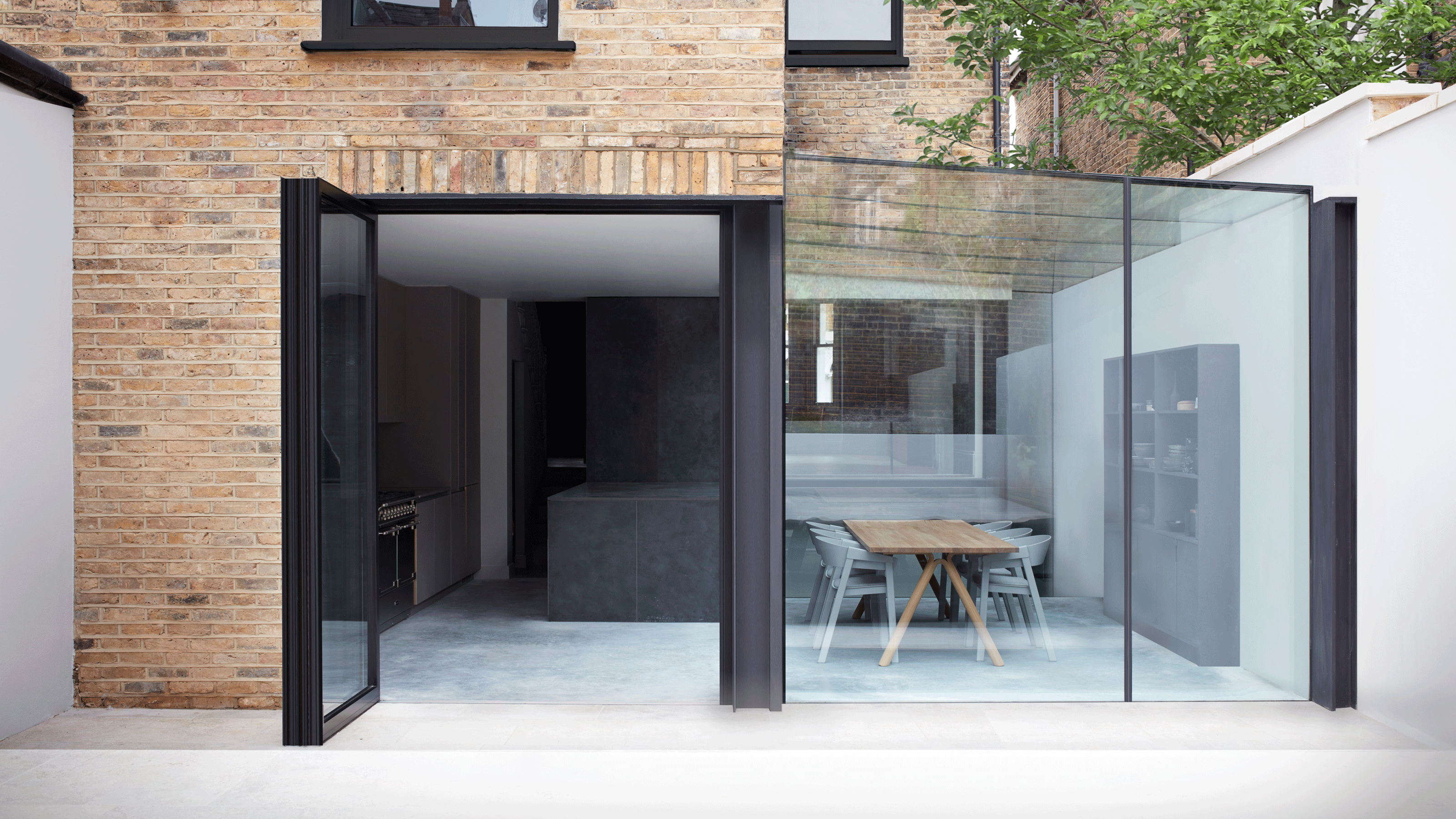 (Image credit: Graham Atkins Hughes)
The Livingetc Newsletter
For style leaders and design lovers.
Thank you for signing up to LivingEtc. You will receive a verification email shortly.
There was a problem. Please refresh the page and try again.
So what is exactly is a party wall agreement? When do you need one? Why do you need one? How do you acquire one? We cover everything you need to ensure to ensure you are doing everything right when it comes to your project, whether that be adding a modern extension, adding a basement, or even converting a loft...
What is a party wall agreement?
A party wall is the common wall that's shared between you and your neighbour. If you live in a terraced house, for instance, the partition between the two houses is the party wall, which you both own.
The Party Wall Act (1996) comes into play when you're doing any structural work that affects this shared wall. For example, if you're planning a kitchen extension and you plan to put in a beam that attaches to the wall, you'd need to notify your neighbour. The same goes if you're doing a loft conversion and extending the wall upwards. If any repairs are needed to the wall the Act applies here, too. Even the removal of a chimney breast from the common wall is included.
The legislation is important because it offers security to you and your neighbour. Let's say the person living next door decides to do a full refurb and dig out a new basement – you'd want to ensure your house doesn't fall into the hole when excavations begin. The Party Wall Act is there to protect you. Use these tips from architect Richard Gill from London-based Paul Archer Design as a template to guide you through the process.
1. Keep your neighbours informed of your plans
'Always keep your neighbour in the loop regarding your intended project before serving a formal party wall notice.' says Paul When that's done, you can issue them with the official notice of the work. Bear in mind, different projects have slightly different paperwork – the details for a kitchen extension are different to what's needed for a basement extension, for instance.'
2. Keep aware of various timing schedules
'When you first issue the notice, there's a 14-day waiting period. If you don't receive a response within that window, it's categorised as dissent. In this case, you'll need to negotiate what's known as an 'Award' – more on this later.'
'If your neighbour wants to put this documentation into place, you'll need to allow some time to iron out the details. For structural work, the Award needs to be in place at least two months before the planned starting date of any work on the party wall.'
3. Get the right documentation in place
'It is possible to serve the party wall notice yourself – but you'll need to be sure you're submitting the right forms, as they are project specific. If you submit the wrong thing, you could end up in a situation where you don't have the right documentation in place.'
'For peace of mind, it's best to appoint a trained specialist known as a party wall surveyor. At PAD, we have a selection of individuals we work with. As we're leading the clients through the process, we get quotes from each of them and decide which one is best suited for the job.'
4. Ensure your neighbour signs a Party Wall Agreement
'Once the formal notice has been issued, if your neighbour is fine with it they can simply sign the form and send it back so you can get on with the job. This creates a legal document known as a 'Party Wall Agreement'. However, it might be that they agree with the works in principle but want a different document in place – a 'Party Wall Award'. It's slightly different because it outlines the construction processes relating to the common wall in more detail, including any conditions your neighbour would like you to adhere to.'
5. Consider using a party wall surveyor
'If you're having an Award drawn up, a party wall surveyor will look after this for you. To get things moving, they'll need a clear idea of what the work involves. Usually, this means having your structural engineer's drawings to hand and a clear idea of how the scheme will progress.' explains Paul. 'For example, will the structure be supported by pad stones or columns? Is there going to be any underpinning? Once you have a clear scope of the construction minutiae, you can build it into the Party Wall Award. If you end up making changes to the Award later, things can get costly.'
6. Expect to pay for your neighbour's surveyor
'Every party wall surveyor is meant to work within the spirit of the act. In theory, this means you could have the same individual looking after the interests of neighbours on both sides of the wall. But it's not unusual for your neighbour to want their own surveyor, for which you'd be liable for the costs (as you're the person benefitting from the new extension!)'
'Before work begins, your surveyor will inspect the condition of the party wall on your neighbour's side. If they identify any defects prior to the works starting, these will be recorded and photographed so you don't need to cover them later. As the project progresses, it's possible that a difference of opinion could arise between your party wall surveyor and your neighbour's. In this case, a third surveyor can be appointed to mediate and come up with a solution. Again, this would be at your cost.'
Do you legally have to have a party wall agreement?
You need to have a Party Wall Agreement for any project that affects an adjoining property. This can include, building foundations (eg. adding a garden room, or a garden home office), loft conversions, extensions, converting a basement or removing a chimney breast.
While failing to get a Party Wall Agreement isn't actually a legal offense, your neighbours can still act to have the work halted if you go ahead without an agreement. This will delay your project and may make neighbours less cooperative in the long run, so always check if you need a Party Wall Agreement and always acquire one if you do. You also might end up having to pay builders for the delays too.
Can I write my own party wall agreement?
Technically yes, but you are better off using a template which you can find on the gov.uk website.
How much does a party wall agreement cost?
The cost of a Party Wall Agreement will depend on the type of project, where it is in the country, and the number of adjoining owners. For a straightforward project, with one adjoining owner and one surveyor, the average price would be around £1000.
For style leaders and design lovers.
After starting my journalism career at a luxury property magazine in Bangkok, I re-located to London where I started out as a sub-editor and features writer. I later became the features editor of a popular self-build and renovation magazine, where I delved into the world of structural systems, eco tech and smart homes. I went freelance in 2017 to pursue my dream of becoming a yoga teacher, but I still write for numerous titles in the homes and interiors sector, including Grand Designs, Ideal Home, Livingetc, Homebuilding & Renovating and Build It. I write a range of articles, from design-focused features to real life case studies.