Open vs closed kitchens – which floorplan is really better for the modern kitchen?
Is changing a closed kitchen to an open plan one worth the expense? We asked the experts to compare open vs closed kitchens for modern living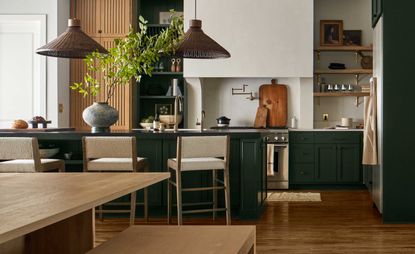 (Image credit: Nathan Schroder. Design: Urbanology Designs)
The kitchen is, without a doubt, one of the rooms that have experienced the most radical transformation in our homes over the past two centuries. The kitchen speaks volumes about its inhabitant's lifestyle and is a fascinating reflection of the broader world context, illustrating evolving cultural and societal values and behaviors and technological developments.
Throughout history, the kitchen has principally served a utilitarian purpose as a space reserved for cooking and cleaning. For example, in Georgian properties, the kitchen is often found in the basement, tucked out of sight and separate from the living quarters. Until the 1950s, domestic life was a formal affair, and the kitchen was strictly off-limits to guests. The end of WWII sparked a huge shift in attitudes towards existing morals, norms, and ideas, laying the foundation for our casual modern culture - and kitchen! Fast forward to 2023, and the kitchen is also a makeshift office, homework station, and playroom by day and a place to entertain, socialize, or wine and dine by night.
The layout of a kitchen dictates how you live in and experience the space, so it needs to cater to your everyday needs and desired lifestyle. Open-plan kitchens create an entirely different dynamic from closed kitchens, so to help you decide which modern kitchen design is right for you, we asked the experts for their insight.
The pros and cons of open-plan kitchens
Open-plan kitchens are a reasonably new phenomenon. The first seed for the idea was sown around the mid-20th century by influential architects like Frank Lloyd Wright. Wright sought to reinvent domestic architecture to cater to the emerging middle class and new ideas surrounding leisure and convenience.
'Open-plan kitchens create an inviting atmosphere by offering a seamless transition between the main living spaces,' says Angela Hamwey of Mackenzie & Co. 'Having a large open space allows for casual meals and conversations and makes entertaining effortless,' she says. Kevin Lichten of Lichten Architects agrees, 'rather than looking at right or wrongs, it's really all about the lifestyle of the clients,' he says. 'Open-plan kitchens are more casual and family-friendly if the adjacent spaces are for family activities such as TV watching or homework.'
Kevin also advocates open-plan living for keen entertainers, 'especially if there is room for an island where guests can pull up a stool with their glass of wine (or bourbon if I'm visiting.).' Kitchen islands are a popular feature in open-plan kitchen designs, providing extra storage and counter space for appliances and food prep, additional casual seating, and serving as the central hub of activity.
As well as facilitating child-minding and hosting, open-plan kitchens are a popular solution for making a small home feel more spacious. 'It opens up the floor plan and creates the illusion of more square footage,' says Angela. Removing walls and opening up the space generates better airflow and maximizes natural light, resulting in a bright and airy room.
Having sung the praises of open plan kitchens, there are some drawbacks to consider. For Angela, the main downside is that 'the space can easily become cluttered and mess is more likely to spill into adjacent spaces, requiring more maintenance and upkeep. Likewise, noise and odors are harder to contain.' Open-plan layouts also pose more design restrictions, as the finishes and materials should coordinate with the rest of the home to create a harmonious flow between the main living spaces.
'Sometimes it's distracting to have many functions happening in the home at one time, and it can be disruptive or impede focus,' adds Ginger Curtis of Urbanology Designs. Though, she admits the benefits still outweigh the drawbacks, and she still favors open-plan designs for their facilitation of multitasking and socializing.
The pros and cons of closed-plan kitchens
Throughout history, kitchens have typically been 'closed-plan,' i.e., a separate room closed off from the rest of the house and designed solely for cooking. This kitchen plan is typical of older properties and sometimes has up to two access points, reflecting the formalities surrounding meal times up until the mid-20th century.
In Kevin's experience, 'closed-plan kitchens work best for clients who entertain formally or regularly use staff.' If you prefer the more traditional approach to entertaining, you may want guests to be kept out of the kitchen while meals are prepared, or the cleaning up is done afterward. 'A closed space creates boundaries and offers both privacy and efficiency,' agrees Angela. This is often a key consideration for keen home chefs who want to be free from distractions elsewhere in the home. In a closed-plan kitchen, you can close the door and focus on creating an edible masterpiece. Angela also recommends a closed kitchen for those who do a lot of cooking and don't want to worry about noise and odors permeating other parts of the home or disturbing other household members.
Though the space may feel smaller and more confined, closed kitchens have more walls than an open-plan kitchen, which equals more room for cabinetry and kitchen storage. 'L and U-shaped kitchens are amongst our clients' preferred kitchen layouts, favored for their ample storage and ease of accessibility,' says Ginger. Plus, from a design perspective, 'a closed space can offer more opportunity to create something distinctive or bold that you may not want in an open concept,' she adds. Alternatively, 'the kitchen may also not be designed or finished in an elaborate style, but rather more utilitarian, especially the kitchen cabinets,' suggests Kevin.
For Angela, one of the main drawbacks of closed kitchens is the reduced levels of natural light, increasing the need for more designated task lighting. 'Likewise, ventilation is decreased, which may require installation of ventilation appliances,' she adds. Closed-plan kitchens set boundaries in the home, nurturing a more formal and traditional lifestyle. A wall is put up - literally and metaphorically - to family bonding, impeding natural and casual connections from developing through daily rituals or preparing hearty meals.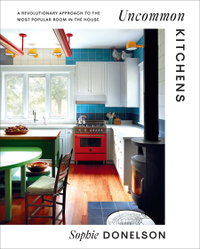 Uncommon Kitchens: A Revolutionary Approach to the Most Popular Room in the House, by Sophie Donelson
If you're looking to break tradition with your kitchen design, this new book from interiors journalist Sophie Donelson might just offer up the best inspiration to do it.
Which kitchen layout best suits our modern lifestyle?
'In our opinion, an open-plan kitchen is better suited for today's modern lifestyle needs. The kitchen becomes more versatile to accommodate the rhythms of everyday life and is ideal for entertaining,' says Angela. 'The layout is more efficient, allowing the kitchen to serve as a work and social space for those living there.'
Kevin agrees, detecting a common preference amongst his clients for a more casual lifestyle. Open-plan layouts cater to more frequent entertaining and 'a view of the kitchen as one of the "public" rooms of the home, like the living room or dining room,' he says. 'Most of my clients are in New York City, where space is tight, and every room must do double duty. A kitchen open to the adjacent dining room, which may serve as a family room much of the year, is the most popular solution.'
Is there a meet-in-the-middle solution?
What if you want to combine the social aspect and casual dynamic of an open-plan kitchen with the practicality and privacy of a closed kitchen? Luckily, there are ways to enjoy the best of both worlds. 'Kitchen plans will vary depending on the home's layout,' explains Angela. 'Some spaces will have more limitations than others, but there's always an opportunity to maximize the space to fit your lifestyle needs.' One way to reap the benefits of an open and closed-plan kitchen is with a partition wall or room divider. 'For example, you may have a wall separating the kitchen from the living room but open to the dining room. This creates a defined zone for cooking and dining and allows the living area to remain separate,' suggests Angela.
'The best compromise is a kitchen with a large opening to a family room or dining room that can be closed off when required,' says Kevin. 'We've designed five to ten-foot wide openings with pocket doors between the kitchen and the adjacent room. It solves all challenges!'
The Livingetc newsletter is your shortcut to the now and the next in home design. Subscribe today to receive a stunning free 200-page book of the best homes from around the world.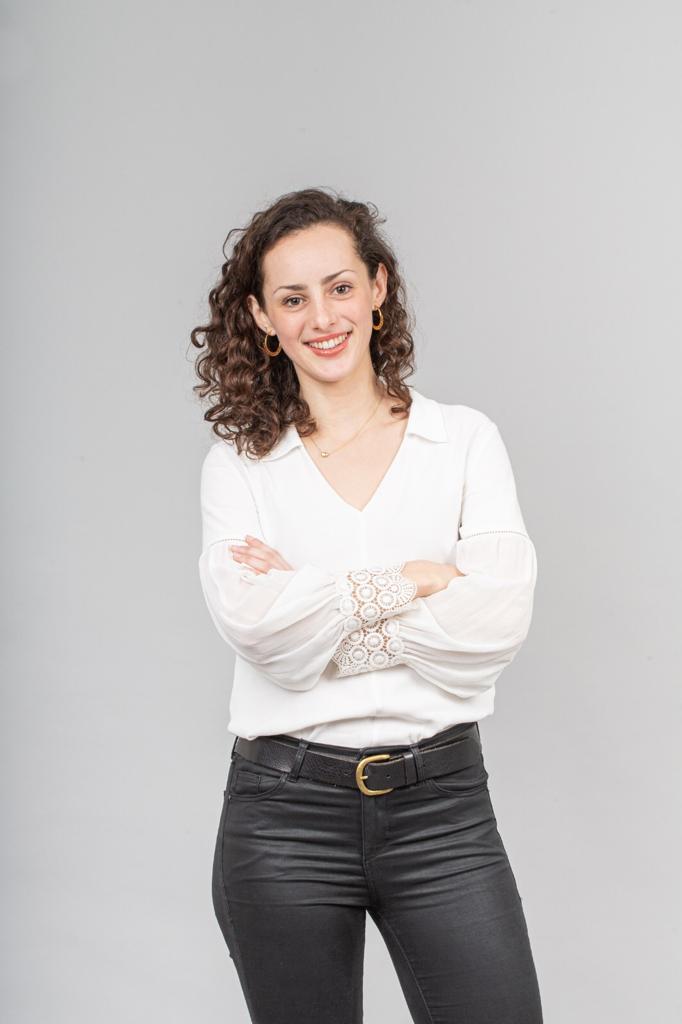 Sophie is a home interiors writer and all-around design aficionado. With a degree in History of Art and Spanish, she has a keen interest in the influence of art, history, and culture in design. Having lived in Buenos Aires for five years, Sophie is an experienced communicator in both English and Spanish with a professional background in public relations and marketing. Sophie is also an interior design student at KLC, paving the way to tell stories through interiors that inspire, serve and create experiences worth remembering. Sophie currently writes for Livingetc, Better Homes & Gardens, and Foter Magazine.