How to stop mint from spreading – 5 ways to plant this herb without it killing off the rest of your garden
If you're thinking of planting mint in your herb garden, don't be surprised if it soon takes over and out-competes your other plants. Here's how to keep it under control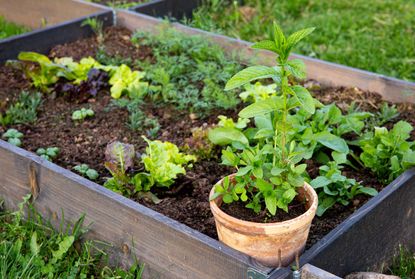 (Image credit: Alamy)
The Livingetc Newsletter
For style leaders and design lovers.
Thank you for signing up to LivingEtc. You will receive a verification email shortly.
There was a problem. Please refresh the page and try again.
If you see mint planted in a garden, chances are it'll be in its own container. That's because mint doesn't make for a good companion plant - in fact, it's so invasive that it can quickly spread through a planter or flowerbed, smothering out your other plants.
If you're planning an edible garden of any kind, whether you're focusing on an outdoor herb garden or even a cocktail garden, you might want to combine all your herbs in one place, whether that's a bed, a raised planter or even a window box. After all, unless you're planning on container gardening, extra potted plants will just add clutter to your outdoor space.
Fortunately, it is possible to plant mint without it taking over the rest of your garden. We asked the experts to find out how.
What's the problem with planting mint?
So why is mint such a problem plant for your garden? 'Mint plants, known for their vigorous growth, spread primarily through their underground root system called rhizomes,' explains garden expert and author, Tony O'Neill. 'These rhizomes allow mint to quickly take over garden beds or planters if left unchecked.'
However, mint can also spread above ground, too. It sends out runners - stems which have roots - and then can clump rapidly. Before long, a mint plant will fill your bed or container, and against this invasive grower, the other plants in your herb garden won't stand a chance.
How do I stop mint from spreading?
'There are steps you can take to keep mint's spread under control and prevent it from taking over your beds or planters,' landscape designer Shayna Kay Orr tells us. 'I have come up with an acronym for my clients to help them remember how to best care for their mint:
M - Monitor: Regularly monitor the growth and behavior of your mint plants
I - Isolate: Isolate mint by planting it in containers or using solid barriers, 8-12" deep
N - Nip: Nip any runners or shoots in the bud as soon as they appear.
T - Trim: Trim mint regularly to prevent excessive growth and spreading, they can just as easily go over the barrier.
S - Savor: Savor the harvest by using the mint leaves in delicious recipes, maybe mojitos!'
Here's what that looks like step by step.
1. Plant a container in your garden beds
If a standalone container for your mint isn't the route you want to take, as you would if you were to grow mint indoors, you can take that planter and submerge it into your raised planters or flower beds. 'The easiest way to prevent mint from spreading is to plant it in pots or containers,' says Tony. 'Choose a container with drainage holes and place it in your garden bed or planter. This will restrict the root system and prevent the mint from invading other areas.'
There's a risk that roots can escape a pot with drainage holes, but if you give the pot a quarter turn every few weeks, or when you remember, that can dissuade the roots from finding their way through.
2. Create root barriers
'If you want to plant mint directly in the ground, consider installing root barriers around the plant,' Tony suggests. 'Bury a solid barrier, such as a plastic or metal sheet, at least 12-18 inches deep around the mint, leaving a few inches above the soil line. This will block the rhizomes from spreading beyond the barrier.'
A length of PVC pipe, like this from Amazon, will do the job, as it will allow the roots to spread down, but not across so that more mint plants can grow.
3. Prune your mint regularly
'Regularly prune your mint plants and harvest the leaves to encourage bushier growth and prevent them from spreading too far,' Tony says.
You should incorporate this into your mint plant care, whether you're planting in beds or in a pot or window box. 'This will also stimulate the production of more flavorful leaves,' Tony explains.
4. Keep an eye out for runners
Once you've got the underground rhizomes under control, you'll need to turn your attention to making sure mint doesn't spread above the surface. 'Keep an eye out for any runners (long shoots with roots) that may escape the confines of the container or root barrier in your flower beds. Trim them back to discourage further growth,' says Tony.
5. Dig up mint that's spread
'If you happen to have an unwanted mint patch on their hands, maybe bait some friends over with those mojitos because it all must be dug out along with all of the rhizomes,' says landscape designer Shayna Orr. You can replant as much of the mint as you want, but remove excess rhizomes first, and then follow the steps above to contain the plant going forward.
'Make sure afterwards to monitor for new sprouting stems, then rinse and repeat if necessary,' adds Shayna
3 of the best herb garden planters
Yaheetech elevated wood planter box
With a built-in shelf and extra storage, this planter box doubles as a potting table.
Yardcraft vertical planter
If you're short on space, a vertical planter like this is great for growing lots of herbs in.
For style leaders and design lovers.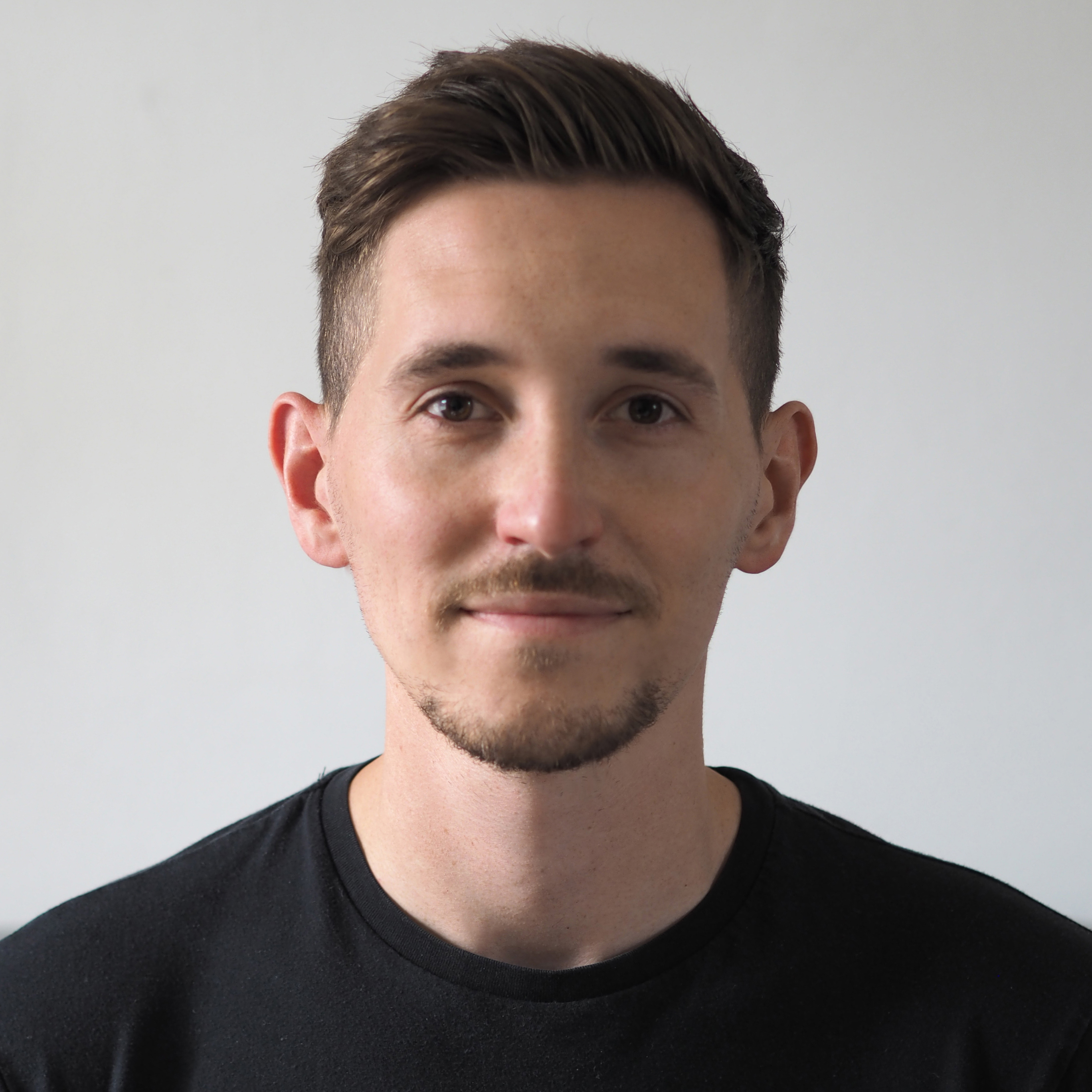 Hugh is the Deputy Editor of Livingetc.com. From working on a number of home, design and property publications and websites, including Grand Designs, ICON and specialist kitchen and bathroom magazines, Hugh has developed a passion for modern architecture, impactful interiors and green homes. Whether moonlighting as an interior decorator for private clients or renovating the Victorian terrace in Essex where he lives (DIYing as much of the work as possible), you'll find that Hugh has an overarching fondness for luxurious minimalism, abstract shapes and all things beige. He's just finished a kitchen and garden renovation, and has eyes set on a bathroom makeover for 2023.