5 gardening jobs you should really do in September to get your backyard ready for fall
Everything you should be doing to prepare your yard for the colder months, according to gardening experts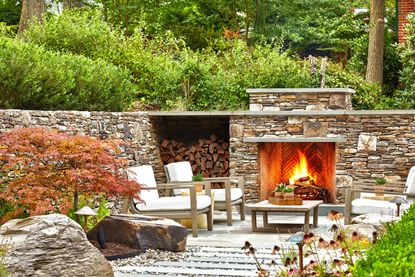 (Image credit: Stacy Zarin-Goldberg. Design: Richardson & Associates Landscape Architecture)
The Livingetc Newsletter
For style leaders and design lovers.
Thank you for signing up to LivingEtc. You will receive a verification email shortly.
There was a problem. Please refresh the page and try again.
I know you don't want to accept it, but fall is fast approaching. Suddenly the days are getting a little shorter and the nights a little cooler. We have begun thinking about transitioning our home into fall mode, pumpkin-spiced candles and all, but it's not just your home that needs to be prepared for the colder months, your backyard does too.
Colder weather often means winding down your modern garden down for the season. Winter can be tough on your outdoor space as they are stripped of light, warmth, and nutrients that they have readily enjoyed all summer. Which is why it is important to take the time to protect and prepare your garden before fall fully arrives.
These gardening experts and professionals have explained everything they do to prepare their backyard for fall - providing us with a checklist of tasks to do before fall is upon us.
1. Feed your lawn
'September is a crucial month for your grass' says Bryan Clayton, CEO of Greenpal. There are 4 things you should be doing to your lawn this month specifically, however, it is important in general to prepare your grass for the cold.
Over the summer, we found a way of creating a drought-tolerant lawn, now it's time to prepare for the wet weather. Part of this is ensuring your lawn has enough nutrients to sustain itself during the harsh winter through which it is often deprived.
'Summer is tough on your lawn, but the coming winters are going to be tougher,' says CEO of Lawn Love, Jeremy Yamaguchi. 'Fall is the prime time to apply fertilizers to help the plants grow deep roots and hold onto nutrients until the weather warms up,' he says.
When looking for a lawn fertilizer you should look for ones that are high in phosphorus and potassium. 'These ingredients aid in root growth, disease protection, cold resistance, and overall drought tolerance,' explains Jeremy.

2. Protect vulnerable plants
The cold weather is particularly harsh on some plants. If you were inspired by the tropical garden ideas, you will want to pay special attention to this task. In order to ensure their health come spring it is important to protect them through the colder months.
'Firstly identify plants that are susceptible to cold temperatures,' says expert gardener Zahid Adnan from The Plant Bible, 'and provide them with extra protection. Use frost blankets, clothes, or cold frames to shield them from frost damage.'
For tropical plants or plants not native to your environment, you may wish to relocate them entirely. 'Tropical plants won't be able to endure harsh winters,' says the owner of Blessing Landscapes, Jesse Brough. Moving plants inside quickly can be damaging, so make sure to allow for enough time.
'To ensure a smooth transition for tropical plants, consider relocating them to a semi-sunny porch for a couple of weeks before bringing them indoors,' he says. 'This gradual adjustment period will help them acclimate to reduced natural light exposure compared to what they are accustomed to. Keep them indoors until the arrival of spring or early summer,' Jesse advises.
3. Pruning
Pruning is an essential task in every gardener's toolbox. This cooler weather provides the perfect opportunity to do it. Cutting back your plants and flowers helps them to recoup over winter and rejuvenate in time for spring. A good pruning routine is the secret to flowers that bloom again and again, it is also the secret to your healthiest-looking lavender ever.
Each plant has different needs with this task. Pruning hydrangeas is different from deadheading roses for example. However, the task remains much the same. 'Trim back overgrown branches and deadwood to improve the overall health and appearance of your plants,' explains Zahid.
Alternatively, some plants like to be left alone during fall. 'I like to leave the seed heads of Black-eyed susans, false indigo, sedum, and coneflower to provide visual interest in the winter and food for overwintering birds,' says Jessica Mercer, senior content editor at Plant Addicts.
Some plants are hardy enough to weather the winter without too much attention. To keep some interest refrain from cutting back borderline hardy perennials. These will provide a little color and texture when little else is happening in the backyard.
4. Soil care
In order to prep ahead for next spring check your soil's pH levels. This can be helped with compost or mulch, which will also help to protect your plant's roots during freezing temperatures. Take notes if you have a particularly dry garden.
If you are wondering, what is mulching?, you are about to discover it is your new best gardening friend. 'Fall is also a good time to refresh your mulch,' says Jessica. 'Plants that are borderline hardy or tender will especially benefit from the extra layer of insulation on their roots. Spread a hearty layer of organic material, such as wood
chips, pine needles, straw, or compost, around the root zone or drip line of your perennials, shrubs, and trees.'
Caring for your soil in the fall will ensure it is in the best condition for all your spring planting. Gardening is all about prepping ahead, you will be so glad you have done this in March next year.
5. Plan for spring
This last tip is the fun part! Planning ahead for spring is another this to add to your gardening checklist. As you are putting your garden into hibernation mode think about what you would like to try next year. There are so many ideas for your flower beds and containers, the opportunities are endless.
'I like to encourage people to use fall to research and choose new plants you'd like to introduce to your garden and consider any design changes or landscaping projects you want to undertake,' says professional gardener Reese. 'Planning in advance allows you to hit the ground running when the gardening season returns,' he says.
If waiting until spring is too long for you there are plenty of winter crops you can plant. 'Fall is an excellent opportunity to plant cool-season crops like kale, spinach, and lettuce. These hardy vegetables thrive in cooler temperatures, providing you with a fresh harvest well into the fall and even winter months,' advises Reese.
Your fall yard needn't be boring but essential maintenance should be carried out to guarantee a healthy return come spring. Tick these five tasks off your list this month to kickstart fall gardening the right way.
You will need
For style leaders and design lovers.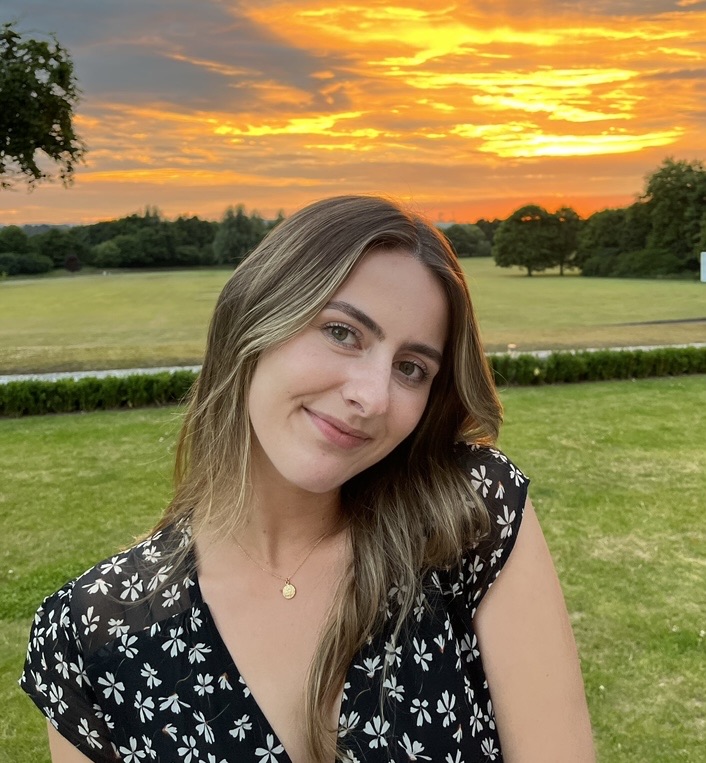 Amy recently completed an MA in Magazine Journalism at City, University of London, with experience writing for Women's lifestyle publications across arts, culture, and beauty. She has a particular love for the minimalist aesthetic mixed with mid-century furniture, especially combining unique vintage finds with more modern pieces. Her previous work in luxury jewellery has given her a keen eye for beautiful things and clever design, that plays into her love of interiors. As a result, Amy will often be heard justifying homeware purchases as 'an investment', wise words to live by.