"It's a crucial month for your grass" – 4 things you really should do for your lawn in September
We ask a lawn care expert - how should you take care of your lawn before fall arrives?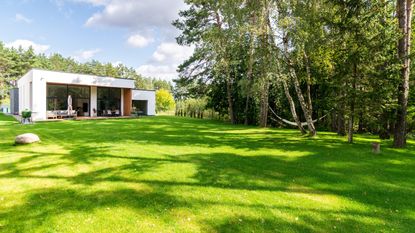 (Image credit: Getty Images)
The Livingetc Newsletter
For style leaders and design lovers.
Thank you for signing up to LivingEtc. You will receive a verification email shortly.
There was a problem. Please refresh the page and try again.
If you are an avid gardener or just love the look of a pristine garden, you might be thankful that fall is on the approach. After the scorching summer, some autumnal weather is a welcome relief, especially for your lawn. But, while you will no longer have to battle with brown grass, there are other areas of maintenance to consider.
You might have thought your lawn care days were numbering with summer coming to a close, but there are some tasks to complete this September to ensure a healthy lawn throughout the colder months. We spoke to the CEO of GreenPal, Bryan Clayton, to find out everything we should be doing to our lawns this September.
'By taking these steps, you set your lawn up for success during the dormant winter months and into the spring growing season,' says Bryan. Learn from his expertise and your lawn will be a thing of envy come spring.
1. Aerate the soil
'With over two decades in the landscaping industry, I've learned that September is a crucial month for lawn care,' says Bryan. September is your opportunity to prepare your lawn before it gets too cold.
The first thing you should do to prepare your lawn for fall is aerate the soil,' he says. 'In my experience, this is the unsung hero of lawn care.' It is also a great organic lawn care solution.
Aeration basically means letting the soil breathe, over time soil gets compacted, which has a negative impact on the overall health of your lawn. 'Compacted soil is like traffic on a freeway—it stops everything from moving!' he says.
There are multiple ways to aerate your soil, one of the most common ways is done through poking holes directly into your lawn with a spading fork.
2. Overseeding
Overseeding pairs perfectly with aerating your lawn, be sure to follow through with this step to ensure you're maximizing the health of your lawn.
'Simply put, aerating is great, but without overseeding, you're only doing half the job,' advises Bryan. But what is overseeding exactly? 'Overseeding is essentially throwing a seed party for your lawn, it can help to fill in gaps and build a thicker, more resilient turf.'
Doing it in the fall takes advantage of the cooler temperatures, giving those seeds the perfect environment to grow. It will help to support the health of your lawn through the colder months and ensure a thick lush lawn when spring arrives.
To effectively overseed, mow your lawn as low as you can, aerate, and then use a spreader to evenly distribute seeds, explains Bryan. 'Remember to water lightly but regularly until the new grass establishes,' he says.
3. Fertilize
In summer experts generally advise against using fertilizer, especially when dealing with damaged, or yellow grass. It is actually one of the biggest summer lawn mistakes. However, now is the time to use it.
'Your lawn needs essential nutrients to prepare for the winter and grow back strong in the spring,' says Bryan. Although he warns of being responsive to your environment, If the weather is still particularly hot, avoid using chemical fertilizers as this could damage your lawn.
Bryan suggests using a slow-release granular fertilizer with high levels of phosphorous for root growth 4-6 weeks before your location's first frost date. This will ensure your lawn is fighting fit to deal with the cold harsh winter.
4. Mulch
'Adding mulch to flower beds and around trees helps retain moisture, enriches soil, and prevents weeds,' says Bryan. It also acts as a protective layer against the cold in the winter months.
Mulch provides extra nutrients to your lawn to grow thick and healthy. The decomposing substance releases nitrogen, potassium, and phosphorus which it vital for your lawn's growth. Whilst it is a simple task to do there are some common mulching mistakes to be avoided.
Remember to be responsive to your individual conditions and lawn needs. If the sun is still blazing throughout September, hold off for a little longer. 'Every lawn is different, and conditions like your local climate and soil type can influence the best practices for your specific situation,' says Bryan.
These guidelines offer a basis for what you should be thinking about in terms of lawn care going into fall.
You will need
For style leaders and design lovers.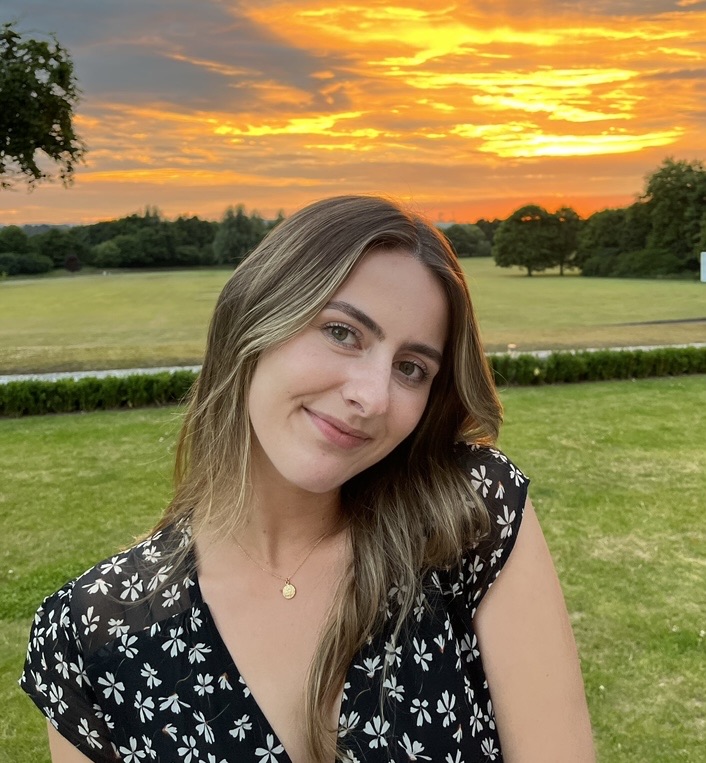 Amy recently completed an MA in Magazine Journalism at City, University of London, with experience writing for Women's lifestyle publications across arts, culture, and beauty. She has a particular love for the minimalist aesthetic mixed with mid-century furniture, especially combining unique vintage finds with more modern pieces. Her previous work in luxury jewellery has given her a keen eye for beautiful things and clever design, that plays into her love of interiors. As a result, Amy will often be heard justifying homeware purchases as 'an investment', wise words to live by.