How can I extend the life of my grill? 4 tips to make your BBQ last longer
While all good things have to come to an end, these preventative measures will prolong your gas grill's days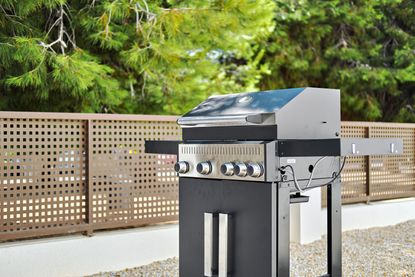 (Image credit: Alamy)
The Livingetc Newsletter
For style leaders and design lovers.
Thank you for signing up to LivingEtc. You will receive a verification email shortly.
There was a problem. Please refresh the page and try again.
Whether you have a budget barbecue or one that's more high-range, a gas grill is an investment, and should therefore be treated as such. Just as an oven, car, or any other valuable appliance needs regular maintenance and appropriate care in order to last as long as possible, so do our grills. But what exactly does that involve?
There are a host of different ways to prolong your grill's life expectancy. Some - such as storing it properly - should be a given, while others may only be necessary under certain circumstances. Either way, even the best gas grills need regular upkeep. Unless you're a seasoned pitmaster, however, you wouldn't necessarily know what that entails, and just to make life difficult, a manufacturer's guidebook won't necessarily tell you either.
That's why we've rustled up some top grilling experts who are willing to share their insights. Here, they explain x ways to make your gas grill last longer so you can enjoy tasty alfresco meals for foreseeable summers without having to splash out on a new one.
Jakob is a retired health professional who became a pitmaster in his golden years. He and his wife founded Barbecue pals, an online blog where they share informative grilling guidelines, delicious recipes, and humorous takes on the world of BBQ.
How long should a gas grill last?
Before we dive into the measures you can take to ensure your grill sees through its days, you might be curious to know how long it could actually last. Like all good things in life, your grills days will be numbered, but you might be surprised to learn just how long your outdoor barbecue could survive if you treat it right.
'A well cared for gas grill should last for no less than 5 years up to 10 plus years,' explains Anthony Lucchino, grilling expert and founder of Grill, Smoke, Repeat. 'To achieve the longest lifespan for the grill, however, it has to be maintained. Without proper maintenance and storage, a grill may only last 2-3 seasons in a tough climate with high usage.'
According to Jakob Miller, professional pitmaster and owner of Barbecue Pals, the lifespan of a gas grill also largely depends on its construction and how well it's maintained. 'Generally, a well-made gas grill can last up to 10 years or more,' he reiterates. If you want an added guarantee of durability, then, it's worth investing in a more expensive gas grill.
How to make a gas grill last longer
If you want your trusty gas grill to see you through many a summer, we asked our experts for their top tips on how to prevent an early grill grave. Here's what they had to say.
1. Clean your grill (and grates) regularly
One of the most frequently neglected yet underrated parts of grill maintenance is cleaning. Many of us don't know the steps involved in how to clean a grill properly, and far from just a build-up of bacteria and grease, doing so actually risks early retirement of your grill as a result.
We all know that the last thing you want to do after cooking up a feast on your grill is grab your rubber gloves and start cleaning, but getting in the habit of cleaning straight after use might be the best decision you ever make for your grill. 'This can just be a quick clean to remove the bulk of grease and food debris,' explains Anthony. 'To deep clean the grill, set a periodic schedule. We deep clean ours every two months.'
You may not realize it, but regular cleaning and upkeep are crucial in extending the life of your gas grill. 'This includes cleaning the grates, burners, and any other removable parts after each use,' Jakob notes. Not only will this keep your grill sparkling like new, but it will also prevent the irreversible build-up of dirt, grime, and rust that cause improper functioning.
2. Store your grill properly
'The absolute best habit you can do for a grill is store it under cover in a garage or porch when not in use,' explains Anthony. 'If that isn't an option, the next best thing is to buy a grill cover, but be sure to replace it as needed.'
In the same way that your outdoor furniture wouldn't appreciate being exposed to the elements year after year, neither will your grill. Strong and durable though metal is, it will inevitably rust if left outside in damp conditions. 'That's why, when storing your trusty grill, it's important to ensure it's clean and dry, as well as covered with an appropriate grill cover' adds Shawn Hill, blogger at The Grilling Dad.
'It's also recommended to store the grill in a dry, cool location to prevent any damage from extreme temperatures,' adds Jakob.
3. Disconnect the gas supply after use
If you're a fan of alfresco meals made in your outdoor kitchen disconnecting your grill's gas supply after every use might seem useless, but this gas grill safety tip could just save your grill from an untimely death - quite literally.
'Turning off the gas supply and burners after each use helps to prevent any leaks or potential hazards,' explains Jakob. To avoid any serious accidents or permanent damage to your grill, it's always worth taking the time to disconnect the supply.
In a similar vein, Shawn suggests regularly inspecting hoses and connections for signs of wear or leaks (disconnecting them at the end of a grilling session is the best time to do this). 'Replace damaged parts promptly and always have a spare propane tank on hand to avoid running out of fuel mid-cookout,' he says. 'The recipe for a long-lasting grill and memorable grilling experiences includes a generous helping of consistent maintenance and care.'
4. Take measures to prevent rust
Last but certainly not least, you'll want to take the relevant precautions to prevent a build-up of rust on your gas grill. Instinctively, that starts with storing your grill properly, but there are some other handy tricks you ought to know about, too.
'When it comes to preventing rust, there are a few things you can do,' says Jakob. 'First, avoid leaving the grill uncovered in damp or humid conditions, and second, regularly clean the grill and apply a protective coating of oil to the grates and other exposed parts. This helps to prevent moisture from getting in contact with the metal, which is the main cause of rust.'
Anthony is also a big advocate of applying oil. He recommends cleaning the grill and then using a thin layer of vegetable oil - or another type of oil with a high smoke point - to coat the grill surfaces.
He also strongly advises removing grease properly during cleaning. 'Contrary to some popular claims that the grease in the bottom pan doesn't do any harm, grease is one of the main drivers causing your grill to rust out,' he says. 'The grease in a grill is a mixture of food particles, fats, and other burn off that collects more debris. These together trap moisture and speed up rusting.'
These simple measures aren't rocket science, and following them will certainly guarantee you a longer-lasting grill. Enjoying tasty barbecued food for years to come without splashing out on a new grill? We'd call that a win.
Gas grill maintenance essentials
$16.99
GrillArt Grill Brush and Scraper
Save yourself some pennies with this two-in-one grill brush and scraper from GrillArt, available at Amazon. This multifunctional tool is your ultimate weapon against dirty grates, bad-tasting meat, and an unhealthy barbecue. It makes your cleaning job twice as fast too!
$27.99
Barbecue grill cleaner oil
Not only is oil one of the best ways to clean your grates and keep them in check, but it will help prevent the build-up of rust, too. This bbq grill oil removes accumulated grease and residue to preventing food from sticking and improve food flavor, while building a natural seasoning on the grill over time.
$60.07
Dyna-Glo Premium Grill Cover for 5-Burner Grills
By far the best preventative measure to ensure your grill lasts is to keep it covered when not in use. This premium grill cover from Dyna-Glo, available at The Home Depot, is made with a water-resistant, heavy-duty PVC shell and 900 denier polyester lining to withstand harsh elements.
For style leaders and design lovers.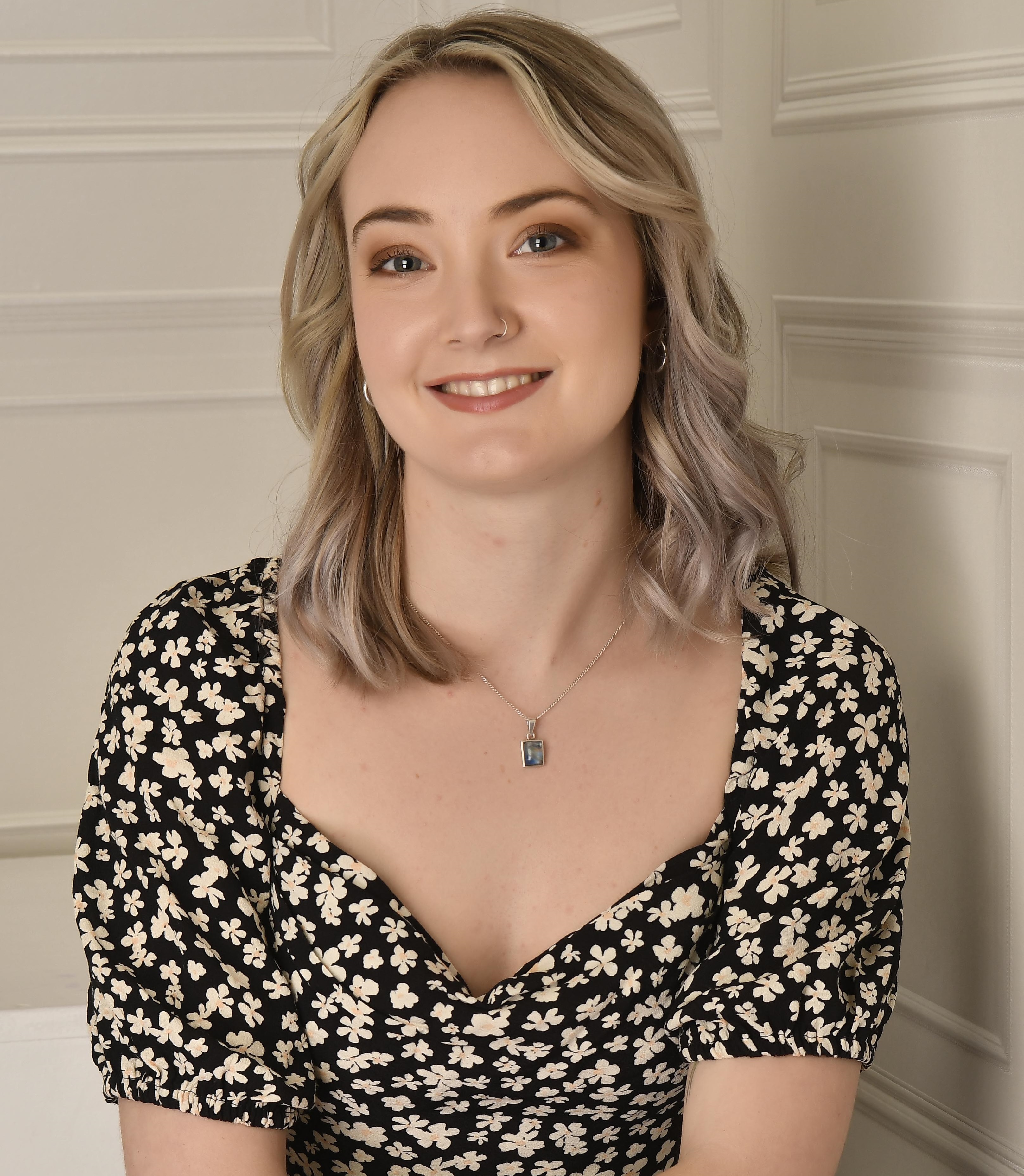 Lilith Hudson is the Staff Writer on Livingetc, and an expert at decoding trends and reporting on them as they happen. Writing news, features, and explainers for our digital platform, she's the go-to person for all the latest micro-trends, interior hacks, and color inspiration you need in your home. Lilith discovered a love for lifestyle journalism during her BA in English and Philosophy at the University of Nottingham where she spent more time writing for her student magazine than she did studying. After graduating, she decided to take things a step further and now holds an MA in Magazine Journalism from City, University of London, with previous experience at the Saturday Times Magazine, Evening Standard, DJ Mag, and The Simple Things Magazine. At weekends you'll find her renovating a tiny one-up, one-down annex next to her Dad's holiday cottage in the Derbyshire dales where she applies all the latest design ideas she's picked up through the week.