Curved sofas vs straight sofas – designers explain which is right for you
Curved sofas are a dominating trend that don't seem to be going anywhere, but straight sofas have their merits too. Here, we debate which style is best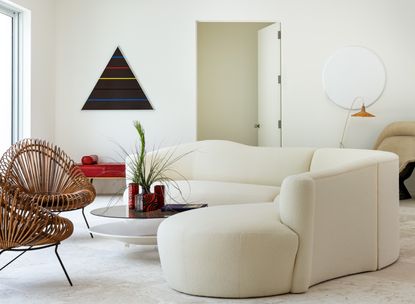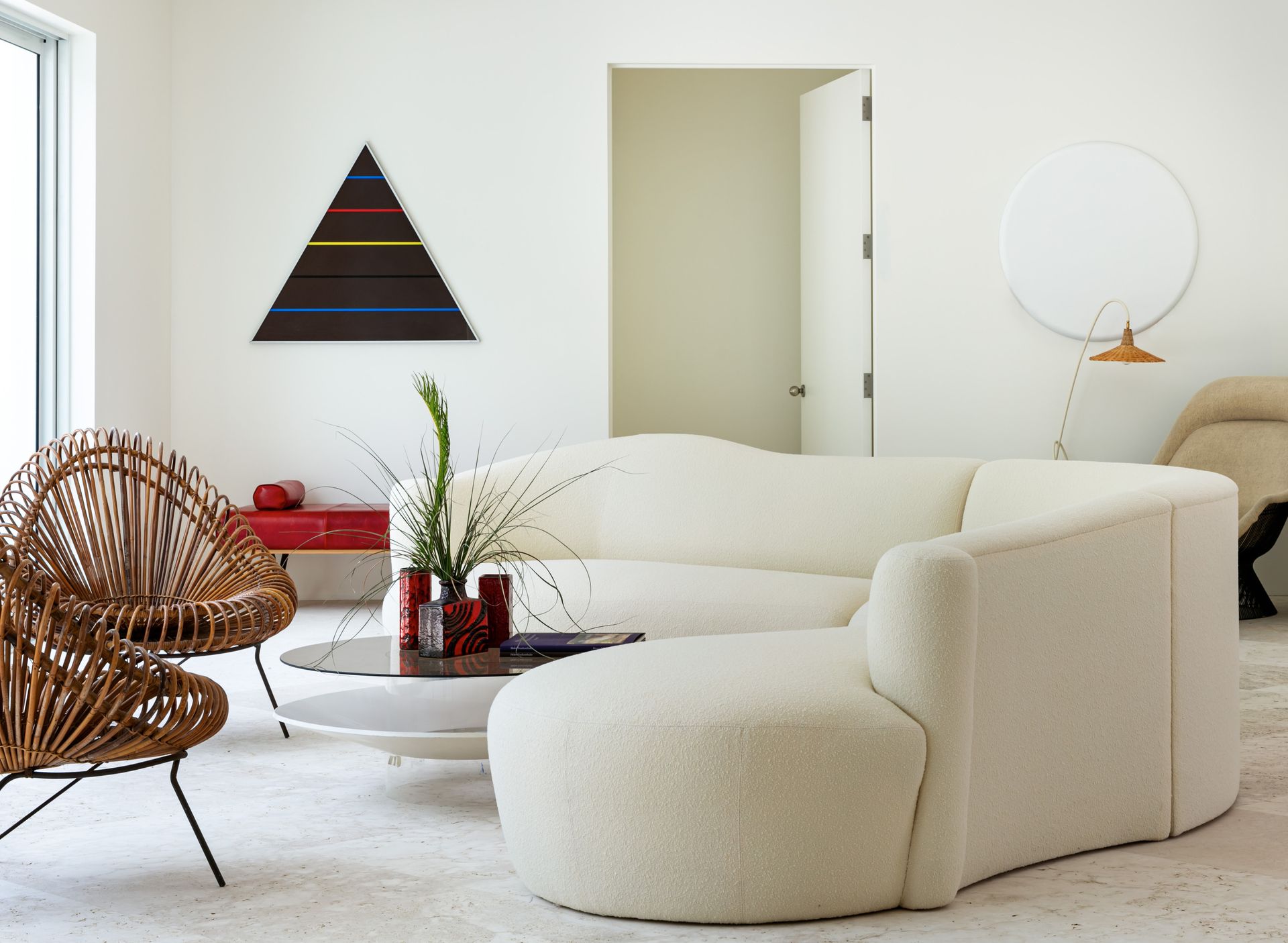 (Image credit: Nick Sargent. Design: Harper Design + Build)
The Livingetc Newsletter
For style leaders and design lovers.
Thank you for signing up to LivingEtc. You will receive a verification email shortly.
There was a problem. Please refresh the page and try again.
Curved sofas have been dominating the world of interiors for quite some time, but that doesn't mean that they're right for every living room. You might like the aesthetics of the curved look, but practically, they don't come without their drawbacks.
This is where the trusty straight sofa comes in - a classic design that has withstood the test of time for a reason. Although it's true that a curved sofa offers a look that a straight sofa just doesn't have
To help you decide which of the best sofas to opt for in your living room, here are the pros and cons of each design.
What are the pros of a straight sofa?
The first major advantage of a straight sofa is that they make sense for square or rectangular shaped living rooms, echoing the shape of the room and the walls. Sitting flush against the wall, they can give your living room more space in the center - perfect for small living rooms.
Secondly, they really help carve up zones and divide open plan spaces with a rigid straight-edge back clearly marking the end of one zone and the beginning of the other. It is true that a curved sofa can create this effect too, as designer Natalia Miyar points out - 'a curved sofa can help to define an area and will work in open-plan spaces as the back of the sofa is a design feature in itself,' she says. But practically, in the every day home where space is at a premium, a straight sofa will do this job better than a curved sofa.
This example from The Stylesmiths is almost a hybrid of the two styles, using an L-shape sofa with a curved angle. The long back proves perfect in an open plan space, using the lines to its advantage as a room divider.
'The sofa anchors the space and creates a defined seating area which is also reinforced by the living room rug,' says Richard Misso, director of interior design firm, The Stylesmiths. 'Without these two key elements to the room is at risk of feeling like an empty void. The sofa is a like a comfy hug, brining everyone together.'
Finally, they're timeless, points out designer Kelly Hoppen. 'Personally, I lean towards straight sofas as I consider curved sofas to be more of a passing trend,' says Kelly. 'I believe that classic styles with clean lines and timeless designs will endure the test of time. They offer versatility and the ability to adapt to evolving interior design trends, ensuring they remain relevant for years to come.'
Materials: Solid walnut legs, plywood frame, 100 percent polyester upholstery
Price: $3,399
Cons of a straight sofa
So what are the disadvantages of a straight sofa? They might not be as visually interesting as a curved sofa, but if you're looking for your straight sofa to pack more of a punch, why not draw attention to it by introducing interesting textured upholstery or a stand-out pattern.
Another commonly reported problem with straight sofas is that they can feel too harsh, creating too many lines in a living room that might not be conducive to a relaxing living room design. But combating this is also easy - just think about where you place your sofa, perhaps it needs to be against the wall so you don't notice the lines so much, and soften the harshness with softer shapes and textures on your straight sofa like throws and curved throw pillows.
Pros of a curved sofa
There is no doubt that curves bring an organic flow and shapely feel to a room, softening any harsh lines. In this New York apartment by Jessica Gersten, the best curved sofas work perfectly to reflect the smooth shapes in the rest of the room. A curved sofa gives an impression of airiness and sits away from the wall, floating in the middle of the room, so that it can be admired from the front and back. Jessica has used accent chairs around the curved sofa to highlight the crescent shape, and repeated the curves with an oval shaped coffee table, custom created by Jessica, to complement the curved motion.
'The curved sofa by nature creates a cosy environment,' adds Richard. 'It encourages the family or guests to gather in a circular format which allows for effortless human connection.'
What's more, curves undoubtedly bring a bit of wow-factor to your living room, creating a focal point that adds interest. In this example by folistudio, a creative design studio based in Istanbul and Lisbon, the brief was to create a contemporary space for entertaining and the sofa works perfectly as a statement piece to be enjoyed from all angles. The curved sofa also brings a fresh perspective of the living room.
'We placed the Tacchini Victoria sofa right in the middle of the living room,' explains architect and designer, Ece Gokmenoglu. 'With the flexibility of this statement curved sofa, the permeability between the spaces can be seen from different angles. The way you perceive the space changes by the point you sit.'
Cons of a curved sofa
Curved sofas can work in small living rooms, but it's more an exception rather than a rule. A curved sofa takes up more space than you might initially think, with dead space around the back and front of the sofa meaning it can't sit flush against the wall. This means you have to think carefully before deciding on one in a small living room. You can buy small curved sofas, but it might not be your best use of space.
One thing to consider is whether they fit into the average living room? Remember what the sofa will have to pass through on delivery and get nifty with the measuring tape to make sure you know for a fact that it will be able to come through the house.
When measuring, consider your radiators, dado rails and shelves, measure the height to see if your curved sofa can pass above or under these obstructions. Many sofas end up returned because they can't fit into the house. (It happened to our editor once.)
Finally, curved sofas can be awkward to place on a rugs. When working with a curved sofa and the most common shape of rug - the rectangle, make sure to place the entire sofa on the rug instead of the half-on, half-off look to avoid an awkward contrast of shapes.
For style leaders and design lovers.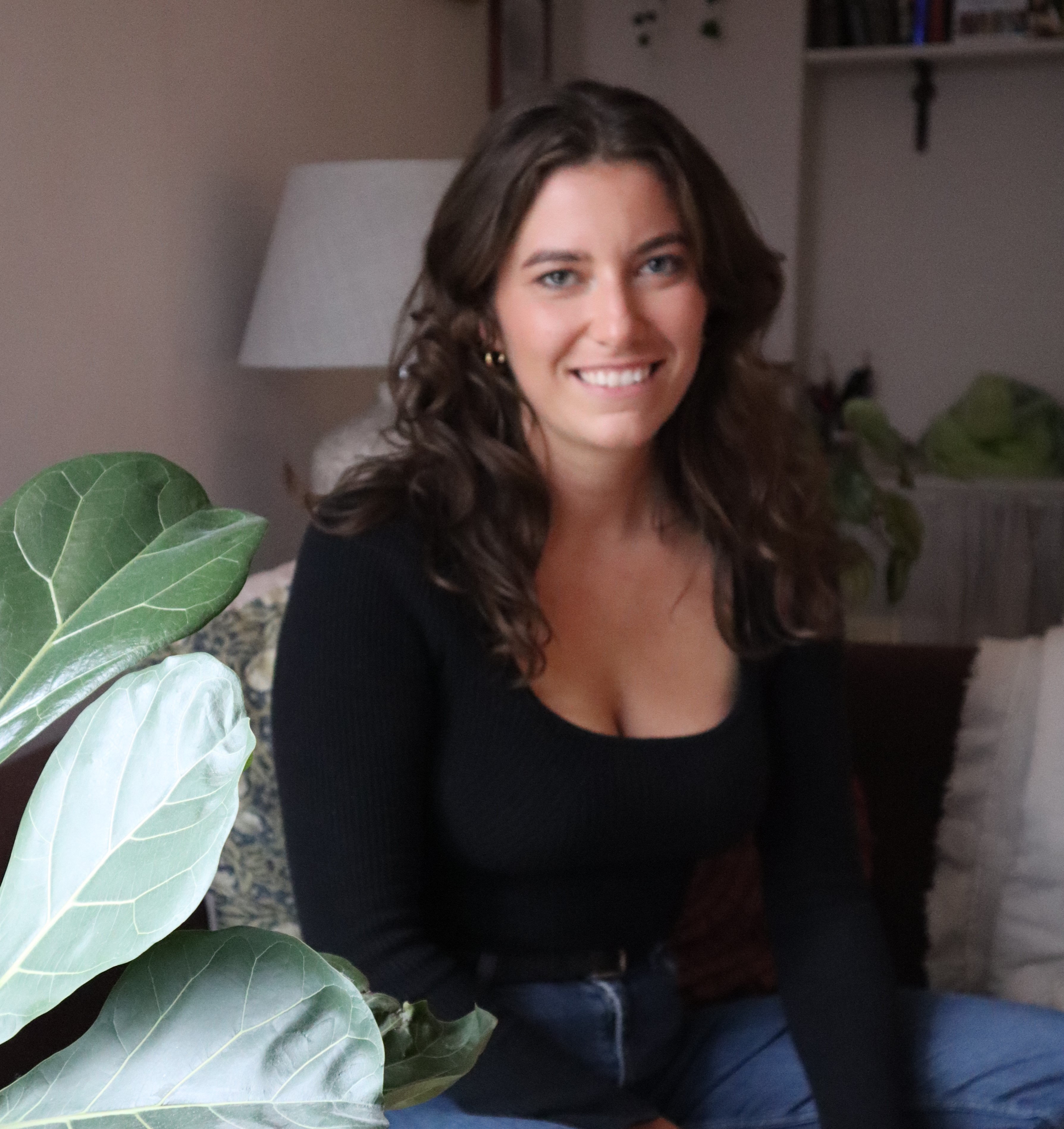 Livingetc content editor and design expert
Oonagh is a content editor at Livingetc.com. Previously, she worked on a London property title, producing long-read interiors features, style pages and conducting interviews with a range of famous faces from the UK interiors scene, from Kit Kemp to Robert Kime. In doing so, she has developed a keen interest in London's historical architecture and the city's distinct tastemakers paving the way in the world of interiors.