Best flowers for pots in full sun – 8 container gardening favorites that will thrive in a sunny spot
Container gardening in a bright backyard? Turn a bare spot into an oasis of brightly colored blooms with these sun-loving flowers, recommended by experts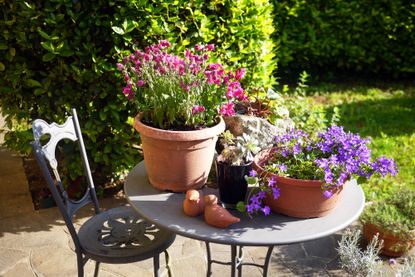 (Image credit: Getty )
We all know that flowers need sunlight to survive, but, just like us humans, some prefer a brighter spot to others. If there's a space in your backyard that's in full sun, a few potted plants could be just what you need to introduce some color and cheer to your garden, but you'll need to know which are best suited to those conditions if you want them to thrive.
Container gardening is one of the easiest ways to introduce more greenery to your outdoor spaces. Even for the less green-thumbed, planters and pots offer a great way to add just the right amount of flowers and plants to your backyard no matter the space available. The only catch is, you still need to pay attention to what those plants need.
While some flowers prefer partial sunlight with occasional shade, others prefer to lap up the sun's rays throughout most of the day. It's the latter of these that can be tricky to get right since there's actually less of them than you might have first thought. Here, we share eight flowers that experts say are best to grow in pots in full sun so you can turn a bare patio or parched grass into an oasis of brightly colored blooms.
1. Petunias
Suitable to grow across all hardiness zones, these pretty perennials are one of the best choices for your sunny spots. The trumpeted flowers come in red, purple, pink, white, and yellow varieties, adding a burst of color to your landscaping.
'Petunias are like the pop stars of the sun-loving flower world, bursting with vibrant colors and non-stop energy,' explains Nicolas Wayne, gardening expert and founder of Nicolas Lawn. 'To keep them looking fabulous, water them regularly, and deadhead spent blooms to encourage more flowering. Pair petunias with other sun-loving plants like verbena or sweet potato vine for a truly stunning container arrangement that'll have your neighbors singing your praises.'
2. Coreopsis
One of the best flowers for a window box, this bright and cheerful plant features yellow, daisy-like flowers with two-toned petals with yellow or orange center disks. Being drought-tolerant, they're also an excellent choice for a sunny garden.
'Coreopsis is a popular wildflower that is native to many parts of the United States,' explains Zahid Adnan of the Plant Bible. 'They produce masses of small, bright yellow flowers that bloom all summer long.' Be sure to deadhead spent blooms regularly for continual blooming throughout the season, and water deeply whenever the top inch of soil is dry to the touch.
$2.98
3. Geraniums
The earthy scent of geraniums is synonymous with summer. This sun-loving annual thrives in a bright spot in full sun and a loose soil that's left to dry out between watering, making them the perfect plant for a terracotta pot. They're also one of the best flowers for hanging baskets for a cluster of pretty petals.
'Geraniums might remind you of your grandma's garden, but these hardy, sun-loving flowers are making a stylish comeback,' note Nicolas. 'They're perfect for container gardening and tolerate heat and direct sunlight like champs. For a vintage-chic look, plant geraniums in a rustic, repurposed container, such as an old watering can or a vintage tin.' Give your geraniums a drink when the top inch of soil feels dry and Nicolas recommends feeding them with a balanced liquid fertilizer every 4-6 weeks.
4. California poppy
Poppies make a great choice for a sun-soaked container. These herbaceous plants need at least 6 hours of full sun and well-draining soil but they have few extra needs, making them a great choice for a low-maintenance garden.
For a cheerful container, Zahid recommends the iconic Californian poppy. 'The California poppy is the state flower of California and is native to the western United States,' he says. 'They produce bright orange or yellow flowers that bloom in the spring and summer, and they thrive in full sun.'
When choosing flowers for your pots, Zahid recommends selecting varieties native to your area. As he points out: 'Native plants are a great choice because they are well adapted to local conditions and can provide important habitat for wildlife.'
$5.99
5. Marigolds
One of the best flowers for beginner gardeners, marigolds have ruffled petals that form in fiery hues of yellow, orange, and red. 'They're delicate-looking but hardy annuals that can tolerate full sun and heat,' explains Lindsey Hyland, gardener and blogger at Urban Organic Yield.
These plants are super easy to care for thanks to the fact they're resistant to pests and diseases. 'Water them when the soil feels dry, and they'll reward you with a summer-long show of bright, sunny blooms,' says Nicolas. 'Marigolds can add a punch of color to a mixed container or create a bold monochromatic statement by planting them in a sleek, black container.'
$17.54
6. Blanket flower
Another flower that prefers to bask in the sun's full rays is the blanket flower. The vivid red and yellow tones make a colorful addition to your container, perfect for brightening up a plain patio or courtyard.
'Blanket flowers are native to the central and western United States and produce bright, daisy-like flowers in shades of red, orange, and yellow,' says Zahid. 'They're heat-tolerant and drought-resistant, making them perfect for pots in full sun.' Native to arid conditions, they live in desert climates with high temperatures and dry soil. If you plant them in an area with partial shade, it will stunt the blooms.
7. Sunflowers
No flower says sunshine like the sunflower, so this large bloom had to make this list. With tall green stems and bright yellow petals, this fast-growing annual flower is cherished for its sunny appearance, and it's no surprise that it craves those conditions, too.
'Sunflowers are unmistakable with their large, bright yellow blooms that track the sun's movement,' notes Lindsey. 'They can thrive in well-drained soil and full sun conditions, but may need staking if they get too tall.' For container gardening, it's best to choose a dwarf variety like the 'Brown-Eyed Girl' which grows in a bushy cluster.
$12.95
8. Celosia
These feathery plants make an unusual addition to your container garden. Their dense spikes of flowers in cone-shaped clusters come in a range of colorful hues, helping to add some variety to your backyard. As Nicolas explains: 'Celosia, also known as cockscomb, is a non-obvious option that brings both texture and color to your sun-loving container garden. These funky flowers feature either feathery plumes or wavy, brain-like blooms in shades of red, orange, yellow, pink, and purple.'
Perfect for those warm and sunny spots, these flowers are heat-tolerant and thrive in full sun. 'Water celosia when the soil feels dry, and fertilize them with a balanced liquid fertilizer every 4-6 weeks,' adds Nicolas. 'For a modern, artistic container arrangement, combine it with other sculptural plants like ornamental grasses or tall, spiky succulents. Now, strut your stuff with these fabulous feathered fashionistas in your backyard!'
$16.94
The Livingetc newsletter is your shortcut to the now and the next in home design. Subscribe today to receive a stunning free 200-page book of the best homes from around the world.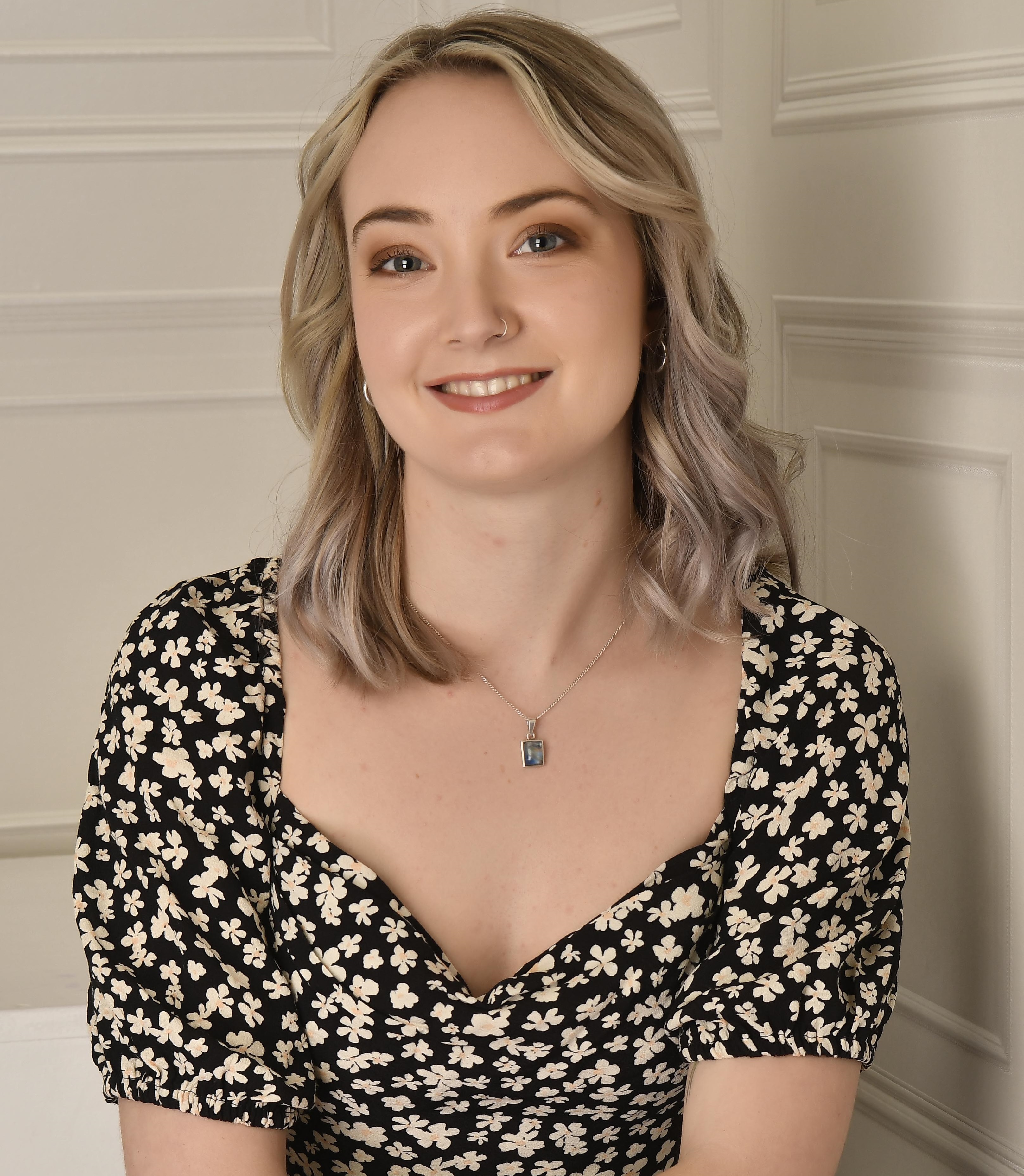 Lilith Hudson is the News Editor at Livingetc, and an expert at decoding trends and reporting on them as they happen. Writing news, features, and explainers for our digital platform, she's the go-to person for all the latest micro-trends, interior hacks, and color inspiration you need in your home. Lilith discovered a love for lifestyle journalism during her BA in English and Philosophy at the University of Nottingham where she spent more time writing for her student magazine than she did studying. After graduating, she decided to take things a step further and now holds an MA in Magazine Journalism from City, University of London, with previous experience at the Saturday Times Magazine, Evening Standard, DJ Mag, and The Simple Things Magazine. At weekends you'll find her renovating a tiny one-up, one-down annex next to her Dad's holiday cottage in the Derbyshire dales where she applies all the latest design ideas she's picked up through the week.