5 things people with amazing-smelling entryways do to make their homes feel welcoming
Create a welcoming atmosphere in the home with these five tips from experts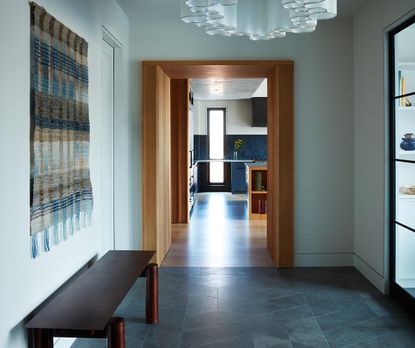 (Image credit: Tim Lenz. Design: MK WORKSHOP)
You entryway is a crucial - and oft-overlooked - part of the home. It's where you greet guests upon arrival, and the atmosphere of the space creates a lasting first impression on visitors. It's also a place where you want to feel relaxed as you come home at the close of the day.
It's important to give those who enter your front door that welcoming embrace through scent, but what are the basic steps of how to make a house smell good when it comes to your entryway? Creating a scentscape is so much more than just just lighting the odd candle.
It is all about thinking about the airflow, keeping the room clean, and considering purifying the air through natural additions like plants as well as air purifiers. To find out the best tricks to keeping a welcoming-smelling entryway, I've spoken to professional organizers and designers.
1. Invest in adequate storage
Rule number one to keeping a welcoming-smelling entryway is all about entryway storage, and how it can help our spaces stay clean and fresh-smelling. Our entryways so often get overlooked because they're spaces that function as high-traffic zones, rather than areas for lounging and spending time.
For this reason, entryway clutter inevitably starts to build up - shoes are left discarded by the doorway, stacks of umbrellas, post, and bits and pieces you dump by the door build up over time.
In my experience, as winter coats come down from storage in the colder months, a build-up of coats by the front door also clogs the space. The consequence is that musky smells might linger for longer, getting trapped between all that clutter.
One way to tackle this issue is to invest in adequate storage. Furniture like hall trees is an essential addition to an entryway. Hall trees function as a one-stop shop for hanging coats and bags and storing shoes, crucially stopping you from chucking your coat on the stair railing as you come in after a day of work. Get your storage technique down and an entryway will continue to smell fresh as a consequence.
'Another good addition is to include pretty bins to store grab-and-go items like keys and sunglasses,' says Ashley Murphy, co-founder of New York-based organizing and decluttering service, NEAT Method. 'This will ensure surfaces stay neat and will be easier to dust.'
WayDay deal
Bridget Hall Tree with Open Storage
WayDay Flash deal
Chalemet Hall Tree with Bench and Shoe Storage
2. Keep the space fresh with plants
The purifying qualities of plants are definitely undermined, so make sure you have a few dotted around your entryway. 'Plants have cooling and purifying properties because they release water vapor through a process called transpiration, wherein water moves from the roots to the leaves and is released into the air,' explains professional gardener Zahid Adnan of The Plant Bible.
'This water vapor carries away heat, leading to a cooling effect. The higher the transpiration rate of a plant, the more efficient it is at cooling the surrounding area,' says Zahid.
'Plants can also absorb various pollutants and toxins present in the air, effectively purifying indoor spaces and contributing to healthier air quality,' he adds.
Finally, plants play a role in regulating indoor humidity levels. 'Proper humidity control not only enhances comfort but also impacts how we perceive temperature. Higher humidity levels can make us feel cooler, even at slightly higher temperatures,' says Zahid. Peace lilies, snake plants and devil's ivy are just some of the best houseplants that clean the air.
Finally, they also bring a calming feel to the space and nod to nature. 'Not only do plants in an entryway help purify the air, but also introduce an organic and welcoming touch to the space,' says Artem Kropvinsky, founder and principal director at New York studio, Arsight.
3. Avoid a clutter of shoes
A build-up of shoes is my pet peeve when it comes to entryway clutter, and we all know that damp shoes can end up smelling. When it comes to how to organize an entryway, keep shoes out of sight and out of mind to banish those lurking smells. Try and get into the habit of putting them away too, instead of kicking them off in the corridor as you enter the house.
'I keep all our shoes inside the Ikea Trones in the entryway,' says Sara Losonci, founder of New York City-based interior organizing service, Shelfie. 'Since I live in an apartment, the entryway is three steps from the kitchen so odors from there are always floating to entry.'
'Add a boot tray for wet months to avoid mildew from accumulating on carpet or rugs,' advises Ashley.
4. Keep the space ventilated
Small entryways are often long and narrow corridors, so it's normal that smells get trapped with nowhere to escape. You need to make sure your space is well-ventilated and dry to banish these foul odors. Open windows, keep an extractor fan on in the kitchen while cooking, and try and let the air and light in.
Also check that your front door is properly sealed, otherwise moisture and humidity can creep in and contribute to the damp feeling and smell. Moisture can also enter the home on shoes and coats, particularly prevalent this time of the year. So make sure to discard of wet coats and hang up those damp coats to dry off.
'I also have an air purifier constantly running near the entryway, and make sure to run the fan above the stove once a day. I also hide a little oil diffuser behind our plant in the entryway,' says Sara.
'Incorporate an umbrella stand too, this prevents water from pooling,' adds Ashley.
5. Embed scents into the scheme
Obviously, using the best candles and diffusers is a great way to keep your entryway smelling good. But this is the step to creating a delightful scentscape that comes at the end - once you have tackled all the other underlying odors that might be lurking in your entryway. So last, but not least, layer your entryway with scents, making sure you layer the scent sources on different levels too. Think candles and oils on different levels and shelves.
'Hands down my favorite scent is the Baies candle from Diptyque,' says Kristen Pena, of K Interiors. We burn it in the office and at home. I love, love, love it. And it's great for layering as it's also available as a room spray.'
'We spend a lot of time on the visual impact of entryways, but scent undoubtedly plays a critical role in the overall atmosphere of the space,' says Ashley Macuga of Collected Interiors. 'In my home, I have strategically placed a Pura home fragrance diffuser that distributes the intensity of linen and cashmere throughout the day.
'All controlled over my phone, when we have guests over, I change the schedule to make sure they are welcomed with not only a beautifully decorated entry, but a gorgeous smelling one too.'
3 products to buy to create a welcoming-smelling entryway
The Livingetc newsletter is your shortcut to the now and the next in home design. Subscribe today to receive a stunning free 200-page book of the best homes from around the world.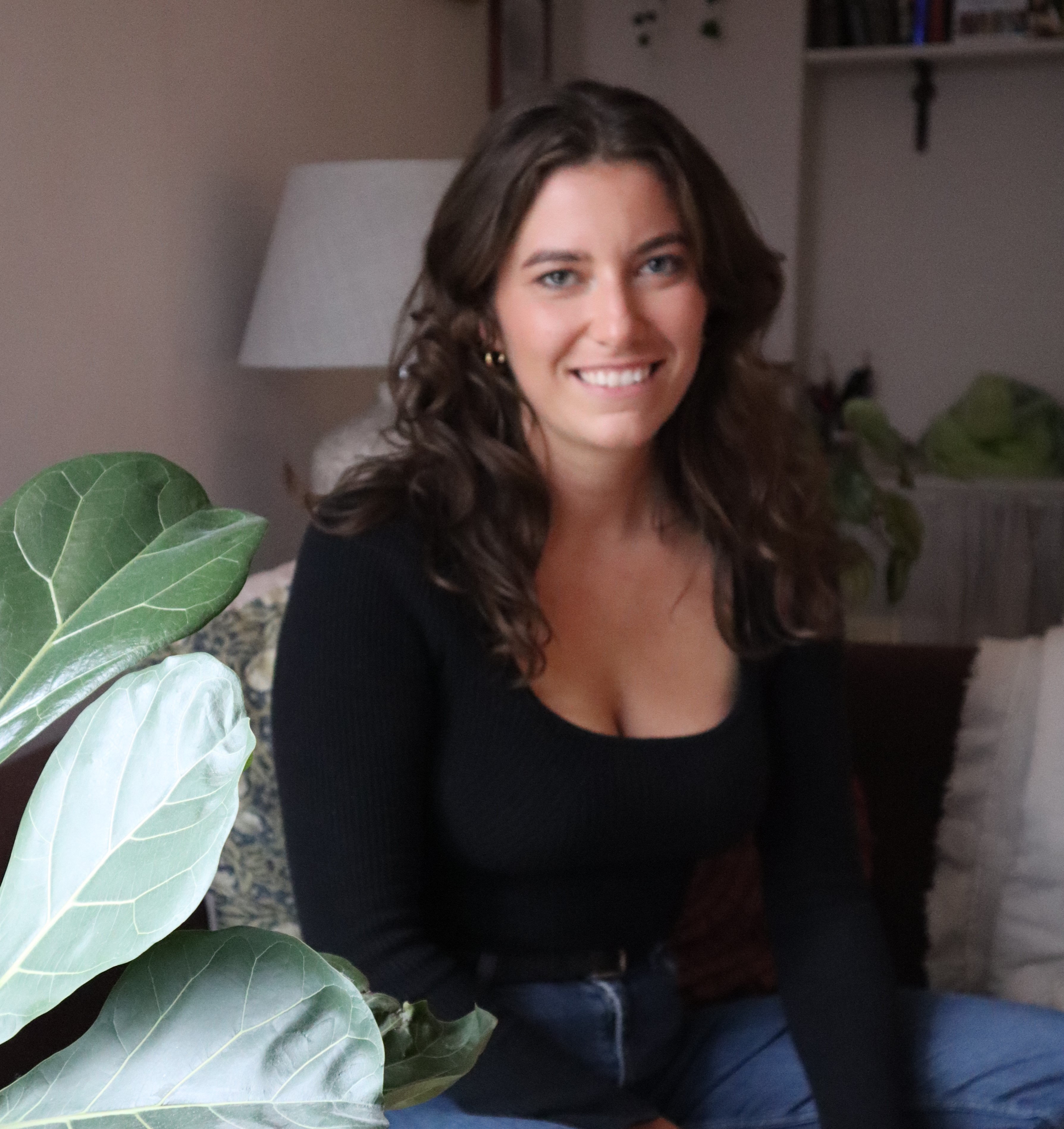 Livingetc content editor and design expert
Oonagh is a content editor at Livingetc.com and an expert at spotting the interior trends that are making waves in the design world. Writing a mix of everything and everything from home tours to news, long-form features to design idea pieces on the website, as well as frequently featured in the monthly print magazine, she's the go-to for design advice in the home. Previously, she worked on a London property title, producing long-read interiors features, style pages and conducting interviews with a range of famous faces from the UK interiors scene, from Kit Kemp to Robert Kime. In doing so, she has developed a keen interest in London's historical architecture and the city's distinct tastemakers paving the way in the world of interiors.