Dark bedroom ideas: 24 colours and schemes for a cosy and alluring bedroom design
These dark bedroom ideas range from cosy and restful to bold and dramatic, but they all have one thing in common: they prove that bedrooms are the best space to experiment with dark paint.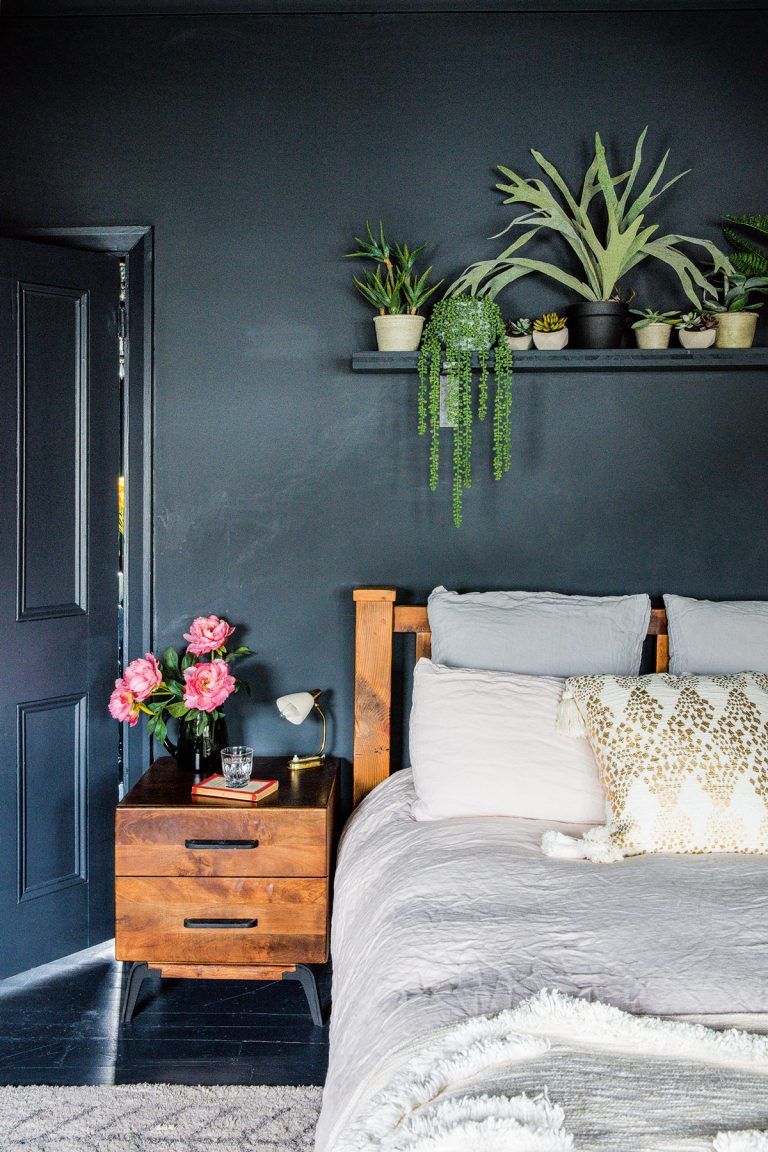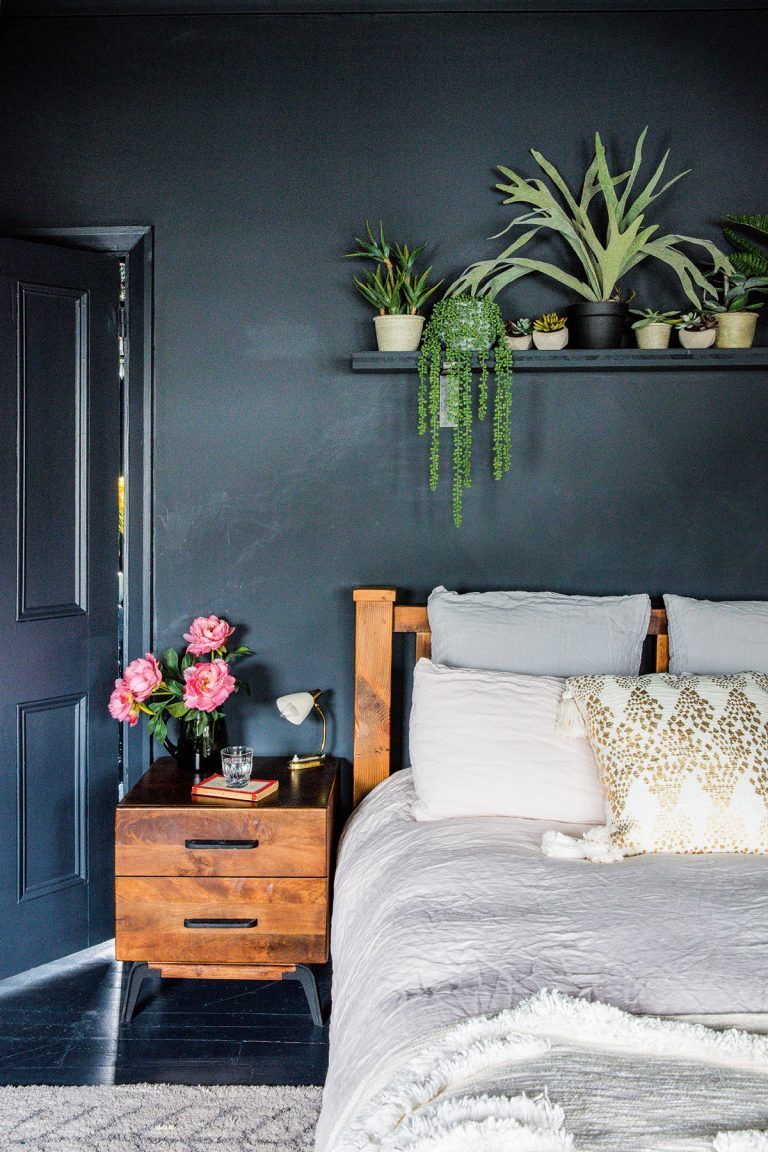 (Image credit: Paul Raeside)
These dark bedroom ideas prove that going bold with your paint choice can make all the difference in transforming a bedroom into something stylish and dramatic.
These dark, modern bedroom ideas will create an enveloping atmosphere that's perfect for a good night's sleep. We've sifted through our archives to find the most beautiful dark bedrooms, featuring moody charcoals, gorgeous greys and inky blues.
Summer or winter, dark paint colours or wall-coverings are also a great remedy for rooms that don't receive much natural daylight, whether that's due to a lack of windows or a north facing aspect. Rather than trying to brighten a dark room with bright or light colours (which may seem like the logical thing to do), resist the temptation as pale or vibrant colours just end up looking dull and drab if the room is naturally dark.
Instead play to the room's strengths and use the lack of light to your advantage. Dive in with dark painted floors or walnut woods, and drown your walls with deep navy blues, smokey greys, or earthy tones.The result will be a room that cocoons you.
It's easy enough to prevent these dark tones from feeling oppressive too, with the addition of bold hued cushions and throws on the bed, like those shown in the examples ahead. These can also obviously be swapped with the seasons, keeping a set of heavier textiles for the winter and lighter linens for the summer.
Combined with soft bedroom lighting and the right bedroom curtains, a dark bedroom colour can make a room feel cosy, inviting and cocooning.
Not feeling brave enough to dive in at the deep end? Try dipping your toe in with a versatile grey paint instead, for a chic and timeless grey bedroom design. Start with a mid-shade and you may become tempted to introduce darker tones on the floor, at the windows or elsewhere as you become used to it. Again the room can be enlivened through contrasting splashes of colour, whether that's an interesting rug, artwork or bed linen. Get inspired by these stylish dark bedroom ideas...
1. Centrepiece
Taking pride of place in this master bedroom is a statement beaded chandelier, adding a pale, bright contrast to the dark walls and ceiling, and injecting further drama due to the oversized proportions.
2. Colour Pop
Ochre and burnt orange linen bedding add vibrancy to the dark scheme in this guest bedroom.
3. Androgynous
The drama of deep colour creates a fantastically cocooning effect in this teenage bedroom below.
4. MAKE A SPLASH
There's a certain sumptuousness to this space, with its rich textures and colours. bed throw and accent cushions add some welcome colour, and tie in with the colour scheme dictated by the bedroom wallpaper.
5. Blackout Blue
In this modern bedroom, walls have been painted in deepest blue and blackout bedroom curtains were hung to create a space that's cosseting after dark.
6. Got the blues
This master suite was three tiny rooms originally, but it was made into something extraordinary that stretches the whole width of the house. Solid shutters provide total black-out and a clean look.
7. Into The Deep
This space has a warm, cocooning feel thanks to the rich colour palette and bold textiles. The white painted floor boards create a sense of balance, while the upholstered headboard resting on the bed frame creates drama.
8. Blue & Burgundy
Burgundy velvet punctuates this blue colour scheme...
9. Arched Door
The doorway to this wardrobe is soft and arched, and makes the black feel less stern. The smooth curve is complemented by a small custard-coloured rounded chair.
10. Stone and leather
This bedroom features a more muted, neutral bedroom scheme, with a stoney colour palette and black, brass and leather accents.
11. Wood Effect
A bedroom wallpaper that looks like wood adds drama to this space.
12. PACK A PUNCH
Pretty meets punchy in this serene sleep zone, with trad floral bedroom curtains set against an enveloping blue paint shade.
13. full coverage
Softly crumpled bedding and textured throws create a comforting, welcoming vibe against the moody backdrop.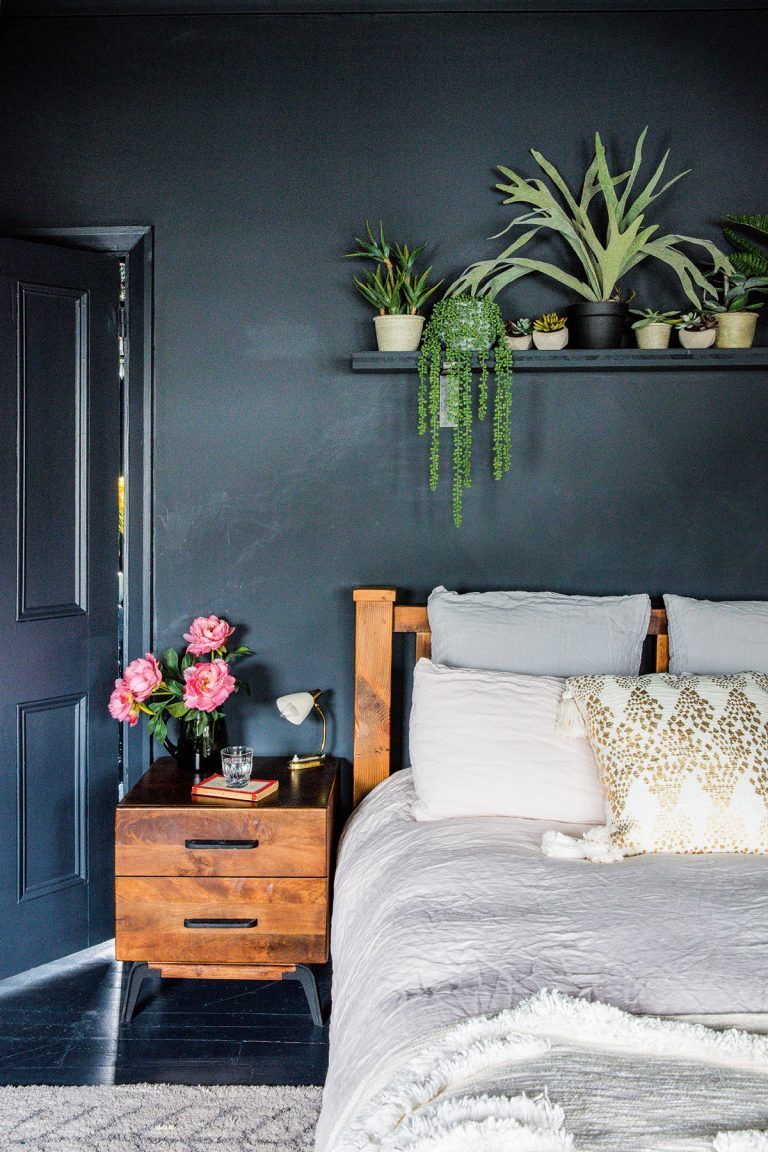 14. soft touch
The green hued paint shade was chosen for the relaxed feel it gives as you walk in.
15. smart solution
The timber backdrop and quirky accessories give this room a unique edge.
16. tantalising textures
The wood wall was made from old grape pallets that a farmer had thrown away, mainly as a place to hang the three pod lights. The concrete and glass table beneath it was also a DIY job. Soft fabrics contrast with the hard surfaces and make the bed even more inviting.
17. understated glamour
Feminine glamour comes into its own, with textures of smooth silk and crisp cotton. Favourite finds include the Fifties Italian table lamp.
18. peaceful palette
This soft, dark palette is tempered with a pale floor.
19. boho boudoir
This bedroom brims with textiles and wallpapers from around the world. The owner found 10 rolls of the wallpaper in Hong Kong and then teamed it with African textiles at the window and on the bed.
20. Flooded Château
Rather than drowning the whole room in darkness, the walls have only been flirted with to create anelegantly decayed look. Layers of paint and varnish were builded up and then distressed toresemble the musty mystique of a flooded château.
21. Golden Glow
In this master bedroom, high skirtings are worked into a darkly glam space, its surfaces glowing in deep teal, brass and matt-black timber.
22. Feature Wall
Play it safe and opt for just a feature wall in a dramatic shade. Bring it to life with crisp linens and metallic accents. The pink undertone of the surrounding walls soften the grey and prevent the room from looking too cold.
23. Cosy Grandeur
A four poster bed helps create a sense of height in a room.
24. Murky Green
This earthy green is calming and restful. Designer icons and selected artwork showcase the owner's style.