Love it, or hate it? This controversial bedding-style is going viral, but it costs over $400 - I found it on Amazon for $40
Shop the perfectly pleated bedding taking over your feed right now, whatever your budget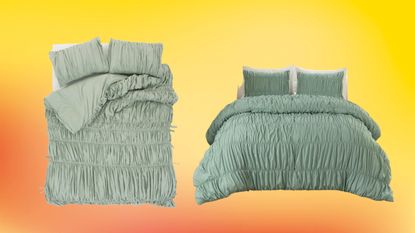 (Image credit: GATA; Amazon)
I've been in the market for bedding for quite some time now, and let me tell you, I'm exceptionally picky. Faced with too many options and eventually succumbing to crippling decision fatigue, I've been stuck with the same white down comforter for almost two years.
I was ready to accept my permissible, but frankly, rather boring fate — that is until I watched a viral TikTok by content creator and interior design expert, Marco Zamora (@want.zamora), and spotted what might be the best bedding sets.
In the video, Zamora explains that his "dream bedding" is a duvet cover from a lifestyle brand called GATA, whose design-centered homewear approach has amassed quite a following on Instagram. Upon first glance, my jaw dropped — the duvet's chic, slept-in feel was exactly the type of bedding I desired but couldn't yet articulate. It might be a controversial style for some commenters on Marco's video, but for me, it's a dream.
Appropriately named "Big Waves," the featured duvet showcases cinched ruching of varying lengths with elongated strings on the ends, which can be left undone or tied into bows. Its irregularity produces beautifully uneven wrinkles throughout its surface, resulting in a less contrived — yet still quite tasteful — interpretation of the more princessy ruching seen in years past. It comes in navy, black, pink, and mint, though Zamora appears particularly fond of the ivory option.
The trouble is the pricing of GATA's Big Waves bedding, which ranges between $300 and $506. Its cost depends on your bed size, as well as your choice of the size and number of desired pillow covers, if any.
However, it's not the only exampled of "cinched" bedding you'll find online.
Enter Zamora, who aimed to remedy this issue with a more affordable selection from Etsy, priced between $145.14 and $218.06. His choice leaned more beige than the ivory he initially desired, but its vintage charm eventually grew on him, prompting associations with Paris an antique wooden armoire situated behind him. Despite lacking the extended side present in the original GATA version, Zamora was quite content with his purchase — especially considering it cost him less than half the price.
Zamora found a brilliant alternative, but in this economy, I thought I'd take my frugality a step farther.
The pleats on this Amazon comforter are more uniform than the original GATA style, and like Zamora's Etsy pick, it does not feature side strings, but it certainly achieves the same effect. Most notably, my discovery is priced at $39.99 for a comforter and two pillow shams ($35.99 for a queen).
The Amazon bedding set is available in sage green, black, and grey. Needless to say, it's already in my cart.
The Livingetc newsletter is your shortcut to the now and the next in home design. Subscribe today to receive a stunning free 200-page book of the best homes from around the world.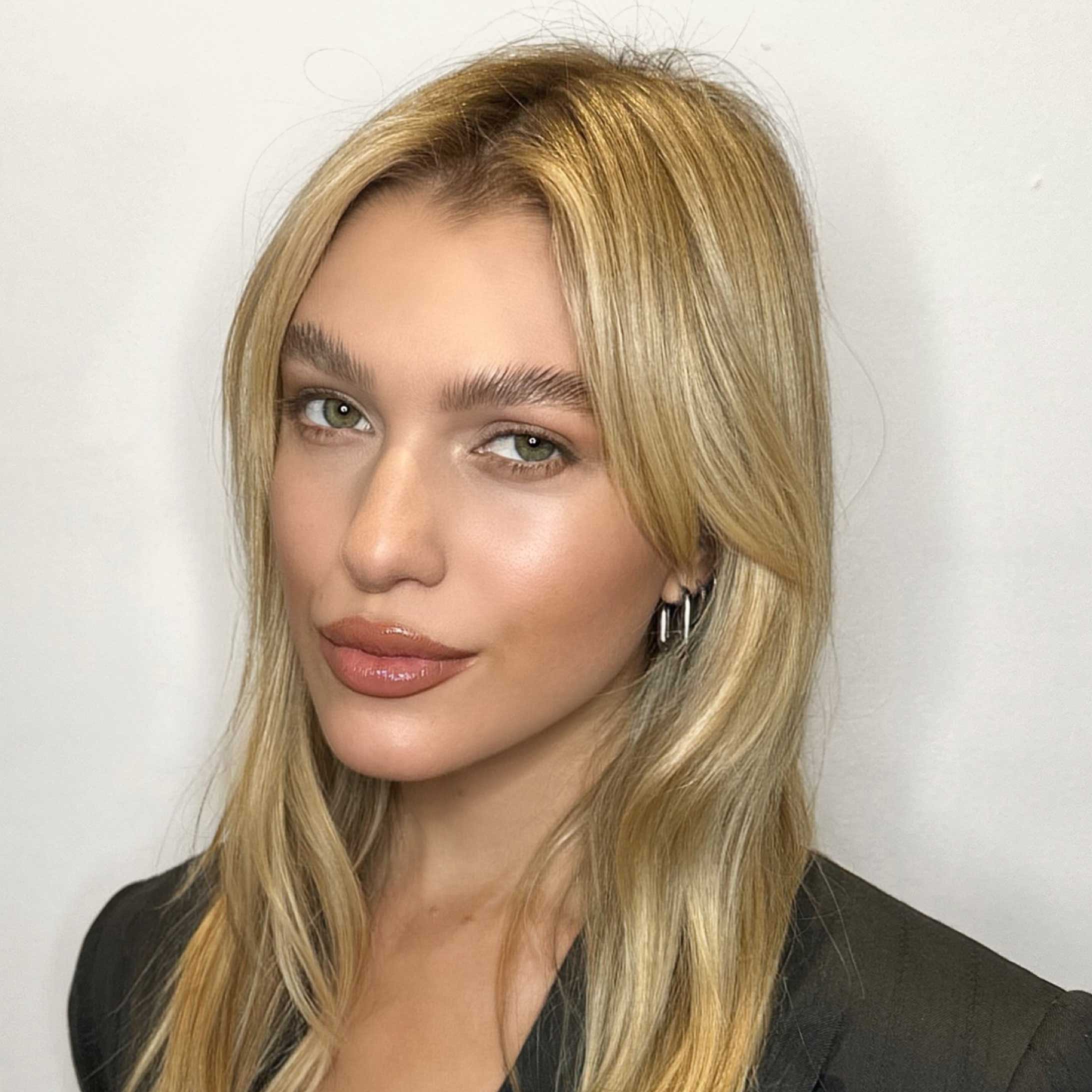 Formerly covering fashion at L'Officiel USA, style maven Julia Demer brings her love of design to Livingetc's world of interiors. As the title's Style Editor, Julia's work reflects a sharp eye for detail and an innate passion for aesthetics. Her journey began with a strong foundation in design, honing her craft at renowned establishments like The Row and even establishing her own eponymous fashion brand. Julia's design background is evident in the way she thoughtfully curates shopping edits, always maintaining a focus on emerging trends while preserving timeless sensibilities. For Julia, fashion and interiors go hand in hand, reflecting her lifelong commitment to perfecting the art of style.