5 things people with neatly organized closets always have - they're ideas that will help you curb clutter
If you're looking to give your closet a bit of a revamp, these five things are essential buys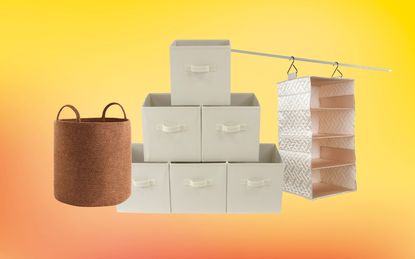 (Image credit: Future)
When your closet is perfectly organized, getting out the door in the morning becomes a whole lot easier, and having nothing to wear becomes a thing of the past. Everything has its designated space, which contributes in turn to a relaxing bedroom. There are a couple of tricks that professional declutterers swear by to help you sort out any closet chaos - from the ways you store your clothing, habits for dividing items between sections and remembering to give your closet a routine declutter.
But there is a sea of organizing products out there that can also really help you declutter the space. Here are five items that the best closet organization ideas that will transform how you store your clothes.
Best fabric storage boxes
OrganiHaus storage baskets
Dimensions: 16" x13"
Price: $28.99
Go for the uniform look and invest in a pack of three to give the interior of your closet an even more seamless aesthetic. The fabric look means you can squish them side by side and the leather handles make for a handy pull to get access to your belongings.
Dimensions: 15 3/4"H x 15 3/4"D
Price: $35.99
A storage basket of this size sits perfectly on the floor of your wardrobe - ideal for loading up and storing jumpers or even shoes. There are a couple of colorways available too, including blue, black, white and this stylish ochre shade.
6 collapsible cube fabric bins
Dimensions: 10.5" x 10.5"
Price: $17.84
These fabric boxes are collapsible meaning you can easily store them when not in use, out of sight, out of mind. There is a range of colors available too, so pick the style that is most in line with your bedroom aesthetic.
Best clothes hangers
Whitmore tier swing hanger
Dimensions: 0.5"L x 16.0"W x 17.5"H
Price: $9.59
This hanger is a great buy for hanging up pants with ease. You can fit up to five different items on one hanger, and it's an absolute bargain for under $10.
6 pack metal magic hanger
Dimensions: 10.3"W x 3.3"H
Price: $15.95
Perfect for shirts, this clever hanger maximizes space in your closet so you can use the vertical space to your advantage. This pack comes in a set of six too, which works out around $2 per shirt storage.
Dimensions: 17.4"W x 9.2"H
Price: $29.76
One great way to guarantee an organized closet is to ditch all those odd hangers and go for a uniform style with a harmonious look. These velvet hangers from Amazon fit the bill perfectly, and the velvet material adds extra texture to keep the clothes stuck to the hanger.
Best hanging closet organizers
Dimensions: 12" x 12" x 42"
Price: $19.79
These handy hanging wardrobes are designed to be hung within your closet, offering extra shelving for clothes and shoes - the perfect closet organization purchase. This design offers extra side pockets for storing those awkward bits and pieces that need a home.
4-shelf convertible hanging organizer
Dimensions: 14.5"W x 14"D x 32.5"H
Price: $44.50
This golden quilted design has four selves to hang within your closet for an extra organized space. Fold your sweaters, pants and place them in this hanging organizer, perfect for walk-in closets, wardrobes, and solving all your space-saving woes.
Whitmore section closet organizer
Dimensions: 10"D x 10.75"W x 35"H
Price: $10.10
This narrow design has five shelving compartments with a hooking device that seamlessly sits within your wardrobe. Use the space for folded sweaters and socks and your closet will be far easier to manage.
Best shelf dividers
Dimensions: 4"D x 2"W x 2"H
Price: $13.99
A shelf organizer is a great addition to your closet interior, and these simple dividers are made of clear plastic so don't take up any visual clutter. They also come with a handy hook for anything else you might want to hang from the shelf.
Dimensions: 9.4"D x 12.5"W x 8.3"H
Price: $49
This shelf divider from Urban Outfitters offers different sizing options for slots, so you can change the size of each divided space and fit in plenty of your possessions from bags to books.
Best shelf baskets
Dimensions: 5.5"H x 10"W x 9.5"D
Price: $21.99
Shelf baskets are a great bedroom addition, which cleverly hangs from shelving, making the most of the dead space below. This mesh frame shelf from Wayfair is a great place to stash those awkward items that don't have a home.
Nxconsu under shelf storage
Dimensions: 13.4"L x 9.8"W x 6"H
Price: $33.99
With two shelves on offer, you can maximize your closet space without fear of obstructing closing doors. Made of metal instead of a more flimsy material, this design can hold up to 30 lbs.
Whitmore white under shelf basket
Dimensions: 10"D x 16"W x 7"H
Price: $12.99
This bargain white mesh shelf easily hooks under your closet's interior shelf, instantly adding storage space . The organizer easily slides onto any shelf measuring one inch or less, and you can even hang hooks from under for even more storage.
How to unclutter your closet
There are many techniques you can try to unclutter that unruly closet. One clear place to begin is by emptying your closet. This makes the whole task feel far less overwhelming. Remove all your hanging items and anything that you might find sitting on the floor of the wardrobe and be ruthless with deciding what's to be thrown out or taken to charity.
Invest in some handy storage organizers, from clever hangers that allow for more than one item to be hung, to storage boxes and shelf dividers. Think about how you approach hanging clothes in your wardrobe and get into habits that you can practice going forward.
One method the organizers swear by is the closet decluttering hack that you can do without spending a dime. Start by putting all your hanger hooks facing in the wrong direction and only when you wear the item can you put it back with the hook the correct way. You can then quickly see exactly what clothes haven't been worn.
Think about categories and separate those items according to the seasons. If you aren't going to be using certain items for months at a time, put them in the loft to grant yourself that extra precious space.
Lastly, be ruthless in your approach to throwing clothing. Ask yourself if you feel good wearing it, does it truthfully fit? and is it needed? If the answers are mostly nos, it's time to let it go.
The Livingetc newsletter is your shortcut to the now and the next in home design. Subscribe today to receive a stunning free 200-page book of the best homes from around the world.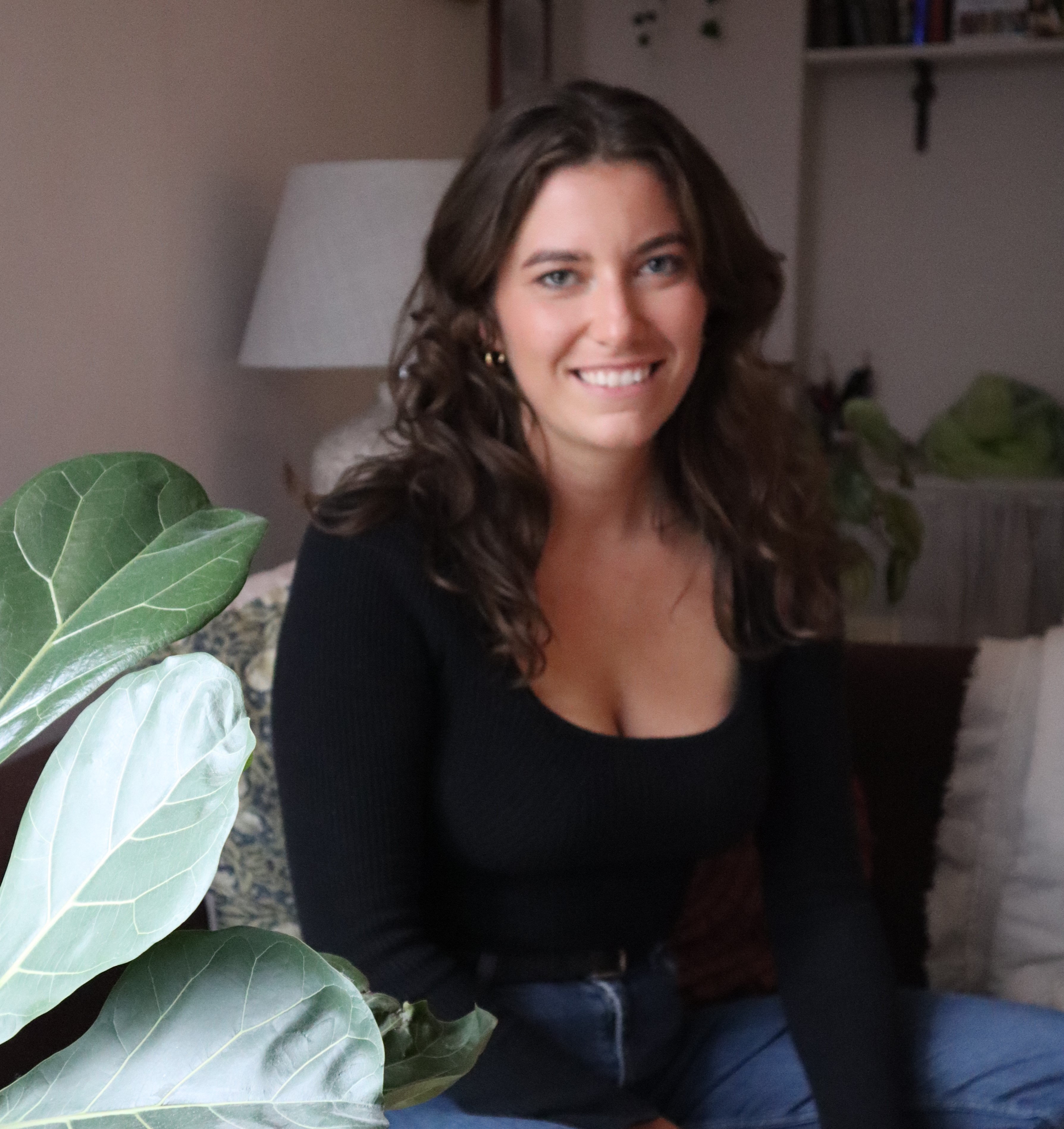 Livingetc content editor and design expert
Oonagh is a content editor at Livingetc.com and an expert at spotting the interior trends that are making waves in the design world. Writing a mix of everything and everything from home tours to news, long-form features to design idea pieces on the website, as well as frequently featured in the monthly print magazine, she's the go-to for design advice in the home. Previously, she worked on a London property title, producing long-read interiors features, style pages and conducting interviews with a range of famous faces from the UK interiors scene, from Kit Kemp to Robert Kime. In doing so, she has developed a keen interest in London's historical architecture and the city's distinct tastemakers paving the way in the world of interiors.