LG S95QR soundbar review: a revamped system for surround sound thrills
Want the cinema experience at home? LG challenge you to recreate the big-screen sound in your living room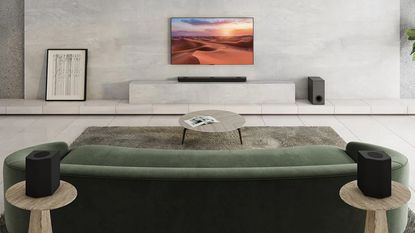 (Image credit: LG)
Despite a somewhat basic design and higher price point, the revamped LG S95QR impresses with a truly immersive surround sound experience that will enhance pretty much anything you enjoy watching.
Reasons to buy
+

Impressive surround sound

+

Solid build

+

Array of options
Reasons to avoid
-

Complicated to set up at first

-

The design isn't the most contemporary, and black would have been preferable to charcoal grey

-

WiFi and Bluetooth connection was temperamental
The Livingetc Newsletter
For style leaders and design lovers.
Thank you for signing up to LivingEtc. You will receive a verification email shortly.
There was a problem. Please refresh the page and try again.
Soundbars are ten a penny at the moment, as each company brings out a bigger and better version to try and beat the competition. LG's S95QR has undergone a revamp, and with an enormous subwoofer in addition to two speakers, they promise a cinema-style surround sound for your home for optimal viewing experience.
With so many bits and pieces to unpack, how did the soundbar fare, and can it ever live up to the big-screen sound? Was the revamp worth it, and should you splash the cash on the full package?
Read on to see what we thought and, for more like this, take a look at our ranking of the best surround sound systems around.
LG S95QR: Key info
Components: soundbar, subwoofer, 2 x rear speakers
Channels: 9.1.5
Dolby Atmos?: Yes
Mountable?: Yes, with hardware included
Works with: Alexa, Google Assistant
Dimensions (soundbar): H2.5 x W47.2 x D5.3in
Dimensions (subwoofer): H15.9 x W7.9 x D15.9in
LG S95QR: Set-up
As far as instruction manuals go, this was minimal, with a single page of pictures and a single page of text. It instructs you to connect the power in a particular order, starting with the wireless subwoofer first, then the rear speakers, and then the soundbar.
It was well packaged with sturdy supplies and hardly anything in the way of fiddly bits to lose. The soundbar itself can be connected by the eARC HDMI, however, after repeated attempts, it did not want to connect to my television until I connected it with the optical cable instead, which was fuss-free after 15 minutes of swearing, wondering why the HDMI wasn't working.
The troubleshooting guide just said to check if it was in the HDMI port that says eARC next to it, which it was, and many of the best soundbars that have undergone testing have worked with this connection. However, the optical cable saved the day.
To connect via WiFi or Bluetooth, it instructs you to download the LG Sound Bar app.
It soon emerged that the WiFi connection was glitchy, and despite following the instructions on the app and cycling through the modes on the soundbar with the remote, it didn't want to connect to or find the WiFi. The Bluetooth fared much better and was used to stream songs from Spotify on my phone for surround sound immersion with some trusty metal to put the bass to the test.
As a freelance journalist and radio presenter for Magic, Jen knows a thing or two about what makes for a great audio experience. Covering everything from record players to soundbars like the LG S95QR for Livingetc, she's one of our go-to experts on home theater speakers, testing the devices in her home.
LG S95QR: Design
With a charcoal grey, blocky finish, it's not the slickest of styles, which is a surprise given the price point. Compared to many of their rivals which offer jet black and chrome, this soundbar favors function over form. The rear speakers and subwoofer are also generic to look at and don't exactly scream high-end.
The soundbar is exceptionally wide, too, so be sure to measure your TV unit or stand before ordering. One bonus that the soundbar has above rivals is they have gone for a matte finish over gloss that will show every single fingerprint.
LG S95QR: Performance
Once it was finally set up and working, it was a doddle to use with multiple settings to suit whatever we were watching. A Bond film was given extra gravitas in the cinema mode, highlighting the explosions with extra bass as well as ensuring you can hear every line of 007's smooth chat. Other settings include Sports, Games, and Bass Blast.
Unsurprisingly, the Music mode was best for streaming songs from a phone. After James Bond came Love Is Blind, using the Clear Voice mode to hear the couples discussing their vows in the pods. It later proved a little too effective during a particularly vocal argument. Another word of advice: don't watch My Policeman or Bridgerton with a platonic friend, as hearing "adult" scenes in the rear speakers directly behind your head makes for awkward viewing. Viewers who pleaded with Love Island producers to mute the kissing sounds in the show would be horrified if they had this speaker system.
You can also use Alexa and Google Assistant through the soundbar. However, the remote was quick enough to use. The additional subwoofer and rear speakers make it a true surround sound system. In fairness, LG has added side-firing drivers on the rear speakers, which can be found on rival models. However, LG also claims a world first with an upward-firing center channel.
The rear speakers have also had a makeover, featuring a new apex design. It's said that the revamp spreads the sound more equally. Sadly, if you already have an LG soundbar, these rear speakers cannot be bought separately to add to your existing purchase and can only be bought as a package.
For more home cinema audio inspiration, take a look at our guide to the best subwoofers.
LG S95QR: Our verdict
The revamp has boosted the rear speakers to the next level, and this soundbar package can enhance your film-viewing experience. If you have a small living room, it might not be the one for you due to the amount of space required, but if you have more room to play with, it can lead to a more immersive watch. The styling is also an acquired taste, so if you're looking for gloss and chrome, check elsewhere.
For style leaders and design lovers.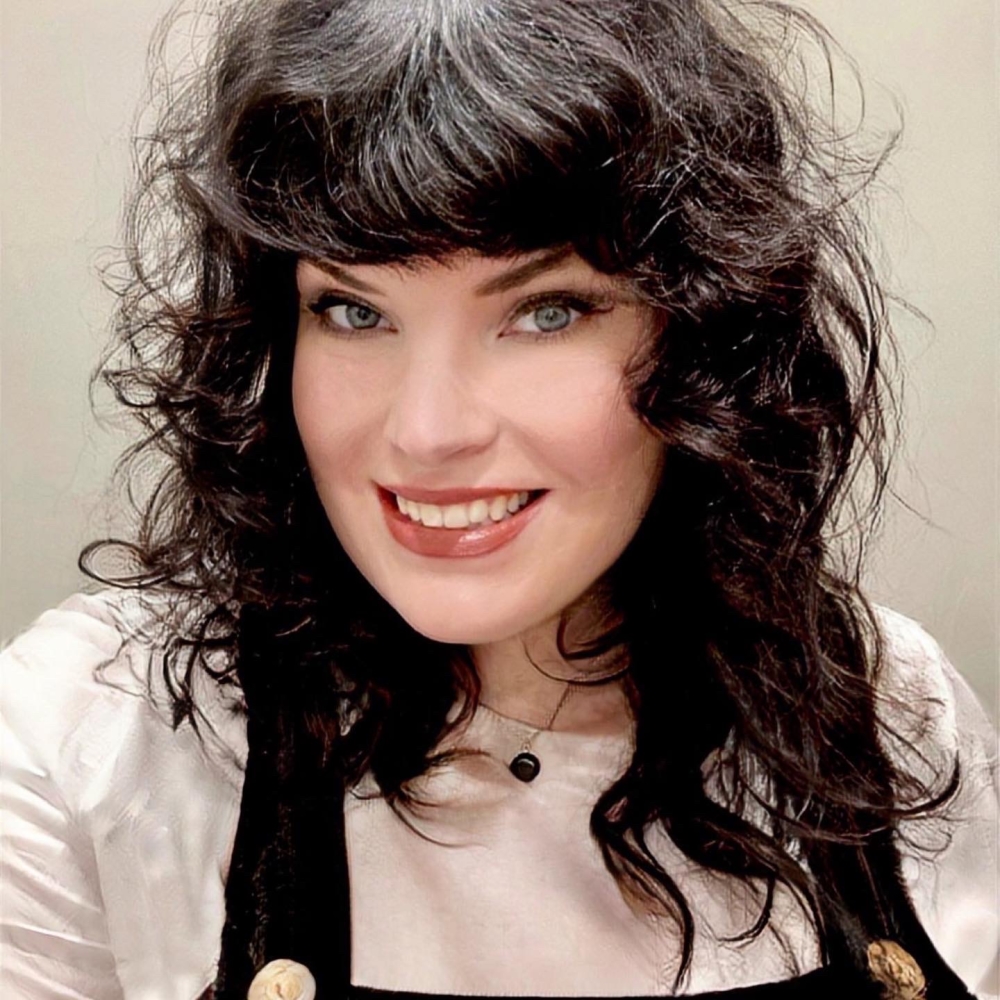 Jen Thomas has been a freelance journalist and reviewer for twenty years and is a presenter for Magic Radio. She loves leopard print, houseplants, clashing patterns and buying more gadgets than any one person needs. Jen spends her free time playing with and training her Romanian rescue dog, and balcony gardening.