Blueair HealthProtect review: an air purifier promising to remove viruses from your home
Blueair's HealthProtect claims to take care of airborne germs and viruses as well as dust, allergens and smells - but does it work?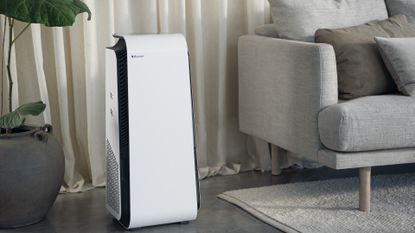 (Image credit: Blueair)
An air purifier that makes some bold claims, the Blueair HealthProtect range is an excellent high-end filter from industry-leaders Blueair that unfortunately falls down a little with its basic air quality data.
Reasons to buy
+

Extremely quiet

+

Night mode and schedules

+

Promises to clear more than other models

+

HEPASilent Ultra makes it more energy-efficient
Reasons to avoid
-

Hard to measure effectiveness against viruses

-

Quite large with sterile design
The Livingetc Newsletter
For style leaders and design lovers.
Thank you for signing up to LivingEtc. You will receive a verification email shortly.
There was a problem. Please refresh the page and try again.
Air purifiers have only gained in popularly over recent years, with many of us waking up to the number of unwanted chemicals, odours, bacteria and more that circulates around our homes every day. Whether it's cooking smells, pet dander or the impact of living close to a busy street or road that you're interested in eliminating, a good air purifier will go a long way towards creating a healthier home.
But there's something else in the air that we're concerned about right now, and Blueair has released a new product to deal with the germs and viruses that we're now all-too aware of. The Blueair HealthProtect is a high-end air filter that has been tested against SARS-COV-2, nanoparticles and other viruses.
Special GermShield technology is enlisted to remove airborne virus, with its effectiveness supported by independent third party laboratory tests. However, Blueair is careful to say that the HealthProtect has not been proven to kill SARS-CoV-2 or reduce transmission.
Jonas Holst, Chief Product Officer for Blueair, said of the machine: "With HealthProtect we wanted to create a germ fighting machine, an air purifier that would reassure you even when in standby mode. This is what makes HealthProtect unique, and of course the fact that every component has been carefully designed in Sweden to provide the highest performance and energy efficiency."
You can read more of our thoughts on the Blueair HealthProtect below or, take a look at our ranking of the best air purifiers you can buy right now.
Blueair HealthProtect: Set-Up & Features
Speed settings: 5
Noise: 25-45dB
Max area size: 38m2 / 418 sq ft
Dimensions: 69.1 x 30 x 30cm
Weight: 12.5kg
Setting up the Blueair HealthProtect couldn't be simpler. After unboxing, you can simply plug it in and download the app. Once they have been paired, you'll be able to see various data either via the app or on the LED screen on the machine itself.
There are controls for turning the purifier on or off, setting to auto and controlling the fan speed. You can also turn the GermShield protection on or off, which seems like an odd inclusion.
What makes the Blueair HealthProtect slightly disappointing is the lack of evidence the user has of what it's actually doing. The app - which is very user-friendly - contains information on PM 1 (particles from fuels), PM 2.5 (particles commonly caused by cooking and smoking), PM 10 (dust and pollen), tVOC (detergents, paints and perfumes), temperature and humidity, but information on viruses and protection against them is strangely absent.
There are two lights on the top of the purifier, with one indicating particulate matter and the other tVOC or gases. This is a nice feature, since a lot of purifiers fail to differentiate in any visual way.
But the lack of additional information keeps the HealthProtect from living up to the revolutionary claims on the face of it (though we'll say that not so much of a sniffle happened while the air purifier was in use), but doesn't mean it isn't still an excellent air filter with some additional peace of mind.
When it comes to its claims of whisper-quiet operating, however, it passes with flying colours. We barely noticed the purifier even when it was attempting to clean after cooking or spraying hairspray, and on night mode it was even more inconspicuous. We had it set to enter this mode at 8pm every night, which was very handy.
This is achieved by HEPASilent Ultra technology, which uses a combination of electrostatic and mechanical filtration that's more efficient but uses 55% less energy.
Blueair HealthProtect: Design
Whether you like the design of the Blueair HealthProtect will depend on personal taste but, for us, it's pure white and rectangular appearance was a little cold to fit well into a softer environment like a living room or bedroom. Relative to the brand's other models, it's closer to the Blueair Classic than more recent releases like the Scandi-style Blue Pure.
But the HealthProtect is very deliberately designed to appeal to more health conscious among us, and the look is reflective of that. Despite it's size, we also found that it was never an eyesore when set up in a corner or off to the side of a room.
Blueair HealthProtect: Our Verdict
This is without a doubt the most advanced air purifier that Blueair has released and, if you want something top of the range from a brand that's proven very trustworthy then look no further. If you're particularly interested in the 'health' part of the name, however, we'd encourage caution based on the lack of information and interactivity given to the user.
For style leaders and design lovers.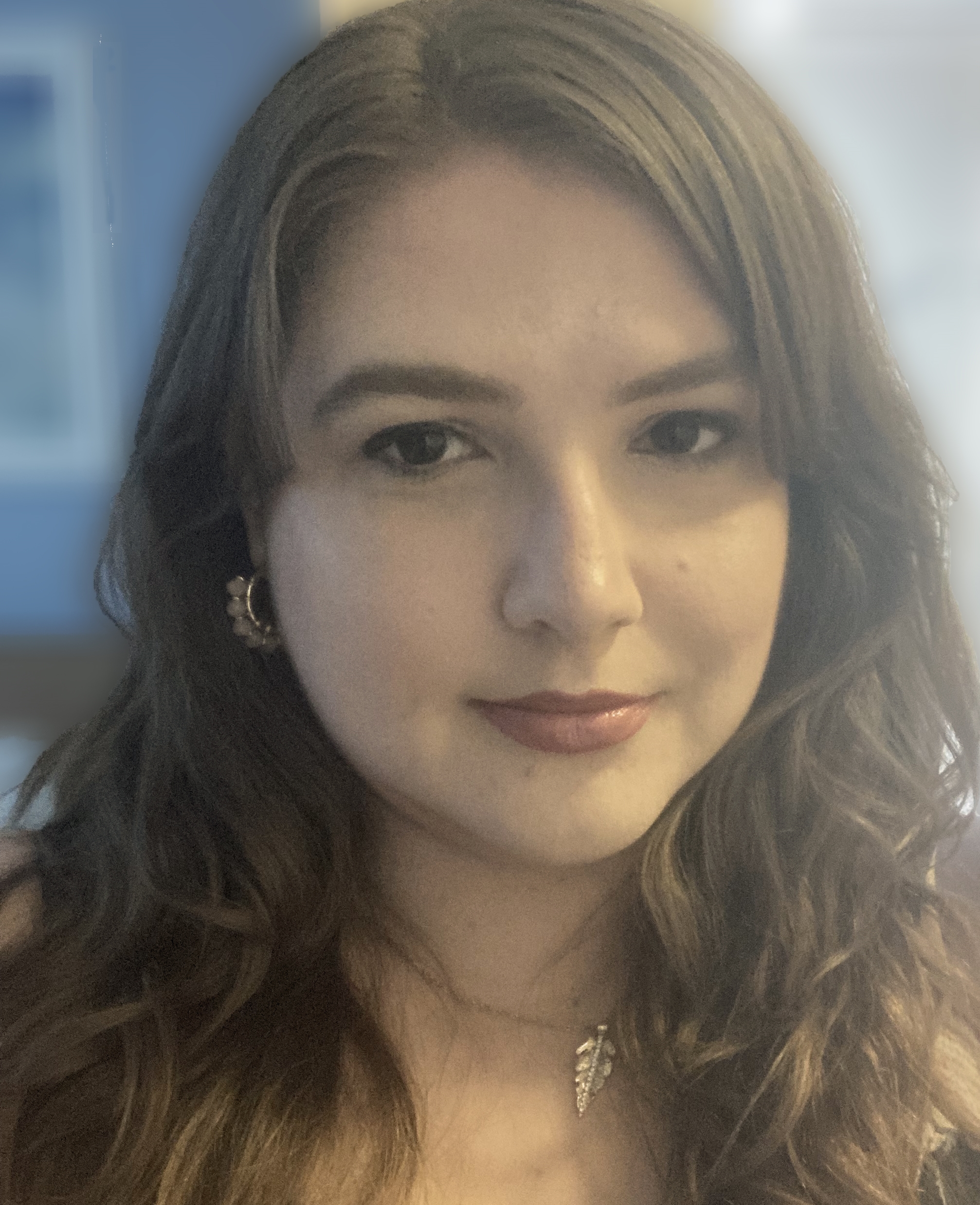 Smart Homes Ecommerce Editor
Caroline is the smart home ecommerce editor for Livingetc, covering everything tech for the home, from smart speakers to air purifiers and everything in between. She is passionate about the role that technology and smart devices can play in daily life, enhancing the home without sacrificing personal style and carefully chosen interiors. In her spare time, she can be found tinkering with bulbs, soundbars, and video doorbells in an effort to automate every part of her small home. Previously, she lent her expertise to the likes of Expert Reviews, IT Pro, Coach, The Week, and more.