I used to think this color was too sickly to decorate with – now, I'm convinced it's going to be the next big interiors trend
This fresh, energetic color made waves at this year's interior design showcase in Milan – could it be the next big thing?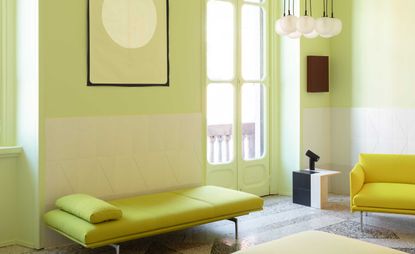 (Image credit: Giorgio Possenti. Design: Muuto / File Under Pop)
The Livingetc Newsletter
For style leaders and design lovers.
Thank you for signing up to LivingEtc. You will receive a verification email shortly.
There was a problem. Please refresh the page and try again.
Given how bold modern interior designers are at embracing color, there are few shades that are off the table for decorating with, so to speak - that you just can't imagine seeing used to paint the walls in a contemporary home. However, as I scanned the different collections presented at this year's Milan Design Week, there was one color coming through that did really surprise me to see.
It's a yellow – vibrant, electric, acidic, with a hint of green. Almost a chartreuse. And it's a color that I'd have discounted for use in decorating a home. Is it too energetic? A little too sickly a shade that's going to wash out anyone who inhabits a room?
All valid concerns, but in its presentation in Milan, it's a color that also felt fresh and different – a truly modern take on yellow that I can see becoming a big interior design trend going forward, when used in the right context. Here's what you need to know about it.
Why is this color trending?
This acidic yellow color exists in two different contexts of design, offering more than one avenue into embracing this color trend.
For Antonio Arico, an Italian ceramicist who collaborated with Dolce & Gabbana Case on a showcase during Milan Design Week on the collection of bright, lemon-yellow designs shown above, this color's inspiration came from an organic source.
'The idea of the color is to express the feeling of freshness and travel,' Antonio tells me. 'I wanted to represent the color of the juice of lemon in an elegant and fun way. Yellow is my favorite color and to me is connected to the blue of the Mediterranean sea in a complementary way.'
For Antonio, the shifting, hard-to-define nature of this shade of yellow is part of the appeal. 'I wanted to make it as acid as possible and to be as green as possible. With a certain light at a certain time of the day, it changes – during the evening it gets almost green, while at midday it is super yellow,' the designer says.
When you look at a space such as this gallery showroom, used as a showcase for Muuto's new season collection and painted with Danish paint studio File Under Pop's Lime Juice, the color takes on a more contemporary feel.
It's a similar color to 'Cyber Lime' - a color identified in the trend for so-called "digital colors", which we're seeing seep into interior design. These colors - saturated, bright, somewhat artificial – are offering a more experiential approach to color in the home. They're the color choice of people who want to try something different and want to take a big swing with their decorating schemes.
How can I use this color in my home?
The concern for a color like acidic yellow is that it's only for those homes that are maximalist in approach to their color selections. While these schemes feel bold and modern, how adaptable is this acidic citrus color for the everyday home?
Well, I'd argue this particular color trend has a freshness to it that makes it more adaptable to all kinds of homes, without throwing more restrained design schemes out of balance. Take, for example, this kitchen color idea by interior designer Cortney Bishop, as an example. It's a slightly muted pale yellow, but with the green undertones of this design trend that takes this color palette from reading a little twee to something that feels clean and modern.
Combining it with luxurious materials, from the marble countertop to the patinaed brassware and timber flooring, helps to elevate the color, too, making it more appropriate for a luxurious-feeling space. The color doesn't feel like a novelty here, just an interesting kitchen cabinet color that uplifts the space.
6 of the best acidic yellow buys
For style leaders and design lovers.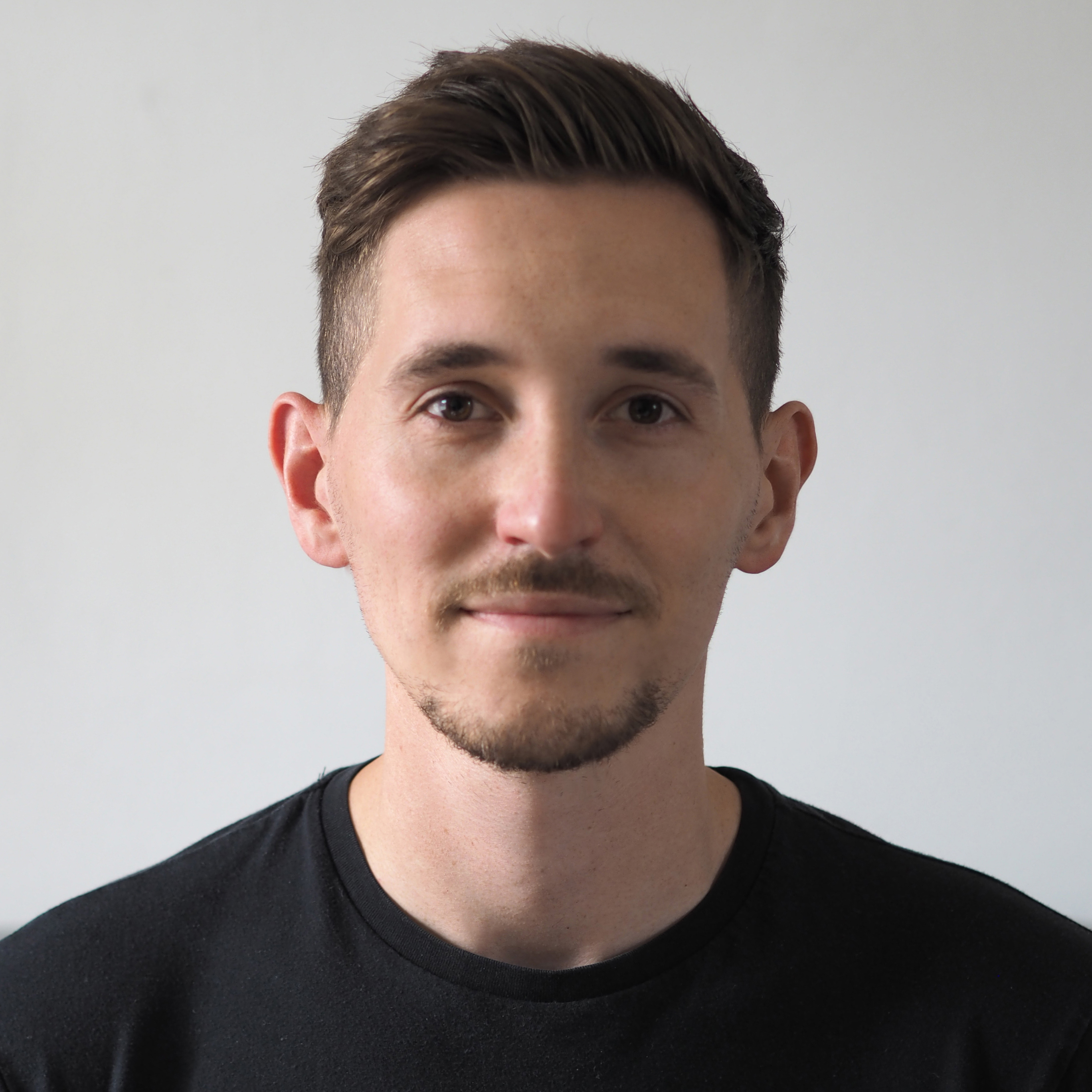 Hugh is the Deputy Editor of Livingetc.com. From working on a number of home, design and property publications and websites, including Grand Designs, ICON and specialist kitchen and bathroom magazines, Hugh has developed a passion for modern architecture, impactful interiors and green homes. Whether moonlighting as an interior decorator for private clients or renovating the Victorian terrace in Essex where he lives (DIYing as much of the work as possible), you'll find that Hugh has an overarching fondness for luxurious minimalism, abstract shapes and all things beige. He's just finished a kitchen and garden renovation, and has eyes set on a bathroom makeover for 2023.