Summer's not over yet! 4 ways you can still invite the viral "Tomato Girl Summer" trend into your home
Take your interior inspiration from the viral TikTok trend of the summer to keep the season alive a little longer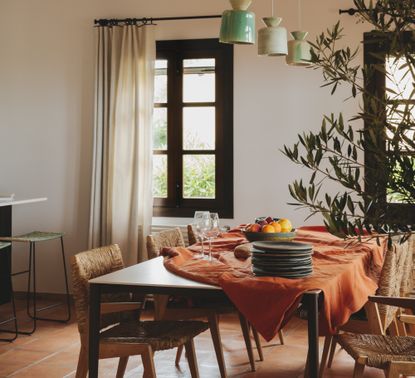 (Image credit: Bloomint Design)
The Livingetc Newsletter
For style leaders and design lovers.
Thank you for signing up to LivingEtc. You will receive a verification email shortly.
There was a problem. Please refresh the page and try again.
TikToks super niche aesthetics have been dominating the fashion world for the past few years. First came the Coastal Grandmother, then Barbiecore, but now it's "Tomato Girl Summer" that's captured the imagination of fashionistas, and now it's entering the interiors sphere, too.
Think Amalfi Coast-inspired, effortlessly chic and romantic decor, and you've got the jist of Tomato Girl Summer. The aesthetic is associated with the wholesome activity of growing your own produce, picturesque summer homes, and La Dolce Vita. For fashion this means whimsical ladylike dresses, burnt reds, and forest greens laced with black and neutrals. And now the time has come to embrace the theme in your homes too.
When translated into interiors we can expect similar tones, summer textures and much more. This trend is the epitome of Summer and a trend we hope will continue beyond the last of the heat. Take a look at these 4 easy ways on how to bring the Tomato Girl trend into your home.
1. Colors
Color is an essential part of this trend, and adopting a Tomato Girl color palette is a quick and relatively inexpensive way to lean into the look.
'When it comes to the colors that capture this trend, it's all about minimalism, simplicity, and using very grounded, earthy tones,' says Tash Bradley, Lick's director of interior design and color psychologist. These are not your average neutrals or basic primary colors, each has a certain edge to them that makes them far punchier.
For a really authentic Mediterranean palette opt for terracotta reds, zesty yellows and beige with a hint of warmth. Luckily these colors are all gorgeous and firmly cemented in color trends of the moment. 'It's all about feeling grounded and connected to nature,' says Tash. 'This palette has nature at its core, making the home a calming, relaxed environment that will help you take things slower.'
2. At one with nature
The Tomato Girl trend romanticizes European summers, it also celebrates slow living, a way of life that has been practiced by Mediterraneans for centuries,' explains Lick's trend specialist Matilda Martin. 'In interiors, it translates to creating homes that are laid-back and relaxed, providing you with sanctuary from the summer heat.'
The trend embraces a blend between indoor and outdoor living that encourages us to be at one with our surroundings. Part of this involves adopting natural materials such as wood, stone and linen, which has been the backbone of a larger trend we're calling minimaluxe.
'Hot summers call for linen. From bedspreads and pillows to curtains and tablecloths, linen is the ultimate fabric for relaxed, laid-back Tomato Girl living,' says Matilda. Linen sheets are the best bed sheets for summer, and the perfect material to give that rustic aesthetic associated with the Tomato Girl.
'Few things sing Mediterranean living more than linen curtains gently blowing in the breeze,' she says. Curtains are an easy way to completely switch the vibe of your space, look for natural materials in neutral colors to nail the trend.
3. Fun décor
A fun part of this trend is all the endless decor opportunities. Tomato Girl Summer conjures up visions of home harvesting, fresh citrus, and rustic cooking, in turn many of the home accessories echo this.
Although nothing to do with food, it does favor fruit and vegetable motifs, which have made their way onto plates, tablecloths and glasses as a dining table trend. Making it a perfect alfresco dining idea. 'We love how art and design work hand in hand with this trend,' says Livingetc's digital editor Hugh Metcalf. 'Hand-painted tableware lends itself particularly well to the dolce vita feel this aesthetic promotes.'
Don't worry if you can't get your tableware directly from the Amalfi Coast, there are plenty of alternatives out there that provide the same impact.
4. Scents
Another great way to embody the tomato girl summer trend in your home is through scent. Just from looking at images of these girls you can tell the fragrance will be good.
For summer light and refreshing aromas are preferable, such as florals, figs and citruses. Scent-layering can help to create a unique fragrance for your home that will be personalized to the space and last all day.
As established, tomatoes play no real part in this trend, however some brands have created tomato-based candles and they are too good not to share.
Embrace a slower pace of life and find enjoyment in the little things, channel this into your interiors and you'll have the ultimate tomato girl summer.
For style leaders and design lovers.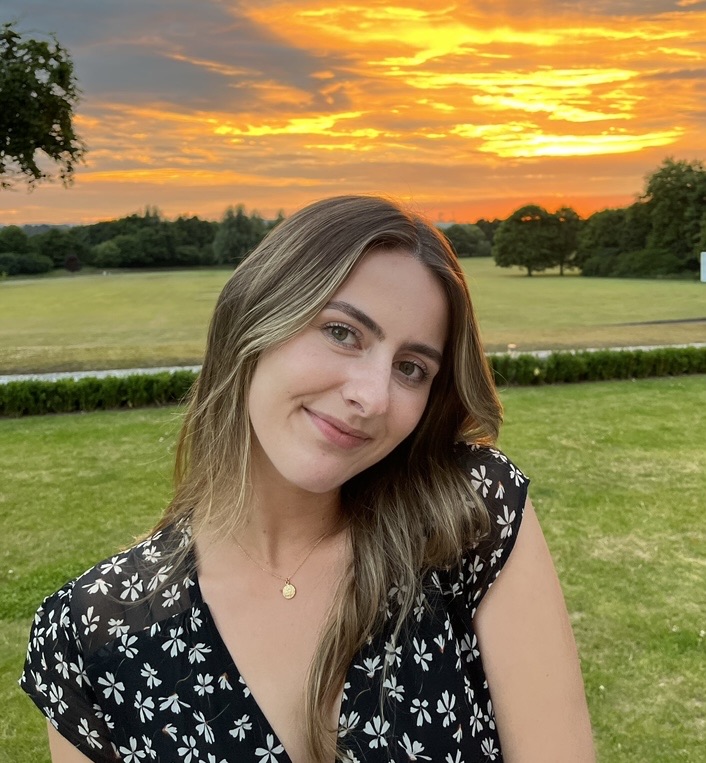 Amy recently completed an MA in Magazine Journalism at City, University of London, with experience writing for Women's lifestyle publications across arts, culture, and beauty. She has a particular love for the minimalist aesthetic mixed with mid-century furniture, especially combining unique vintage finds with more modern pieces. Her previous work in luxury jewellery has given her a keen eye for beautiful things and clever design, that plays into her love of interiors. As a result, Amy will often be heard justifying homeware purchases as 'an investment', wise words to live by.