This simple trick from Nate Berkus will revolutionize the way you store belts for better closet organization
Put an end to the tangled belt drawer with this simple hack from organization icon, Nate Berkus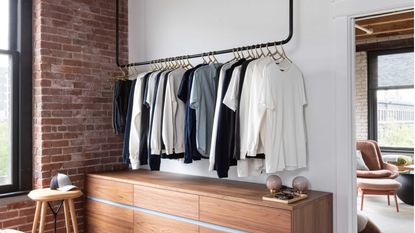 (Image credit: Ema Peter. Design: Falken Reynolds)
Closet storage is always a balancing act. Unless you have the luxury of bespoke fittings there are always compromises to be made, but maximizing space should always be a priority. The thing that always gets neglected in the storage planning, however, is the accessories - in particular, belts. Before long, they end up in a tangled mess somewhere out of sight and reach, meaning your closet soon becomes a disorganized mess.
Whether you choose to hang, wrap, or lay them flat, belts can seem like the most impossible thing to store, but thankfully the renowned interior designer (and organization icon) Nate Berkus has shared his solution. His simple trick will revolutionize the way you store your belts so that you'll never have to reach into the depths of your closet or spend ages untangling them again. The closet organization idea will quickly take your storage to the next level.
Don't just take our word for it, though - the tip is also recommended by professional organizers who love the simple practicality and efficiency it adds to your life. Try it out for yourself and see how much easier your morning routine becomes.
How should I store belts?
Rather than attempting to hang your belts on a clothes rail, it's generally best to store them in a closet drawer or, failing that, a chest of drawers if possible. This should be relatively easy to integrate, whether you're blessed with a walk-in closet or you're limited to a small one. Although you might think it a little extravagant to dedicate an entire drawer to your belts, it will likely reveal more space, making it an ideal organization technique for smaller bedrooms.
Belt drawer designated, Nate's trick involves rolling up your belts in a specific way that keeps them neat and compact. Unlike other solutions, it keeps them contained so they don't unravel or get lost within the depths of your closet, and it couldn't be easier to re-create at home. The best part? It can be customized to fit your space and account for your personal belt collection, too.
Start by looping your belt through the buckle, as if you are pulling it to the tightest setting and the buckle reaches the closest end of the belt. From the other end, start tightly rolling the belt towards the buckle and the loop you created. Once you reach the end, carefully place the rolled belt inside the original loop (ensuring there are no bends that could damage or misshape it). The rolled belt should then be totally secure and can be arranged inside your drawer.
Professional organizer, Melissa Gugni, calls the idea 'very clever' and recommends it as an alternative way to store your tricky-to-organize belts if you don't have a method that works already. 'I think rolling belts and storing them in a drawer is much nicer than storing them on a hook and Nate's fancy little trick is a great idea,' she says. 'Anyone who has a lot of belts is probably into clothes and fashion and I think having a special belt drawer can make for a lovely at-home boutique feel.'
Once you've mastered the technique, repeat the same idea with all your belts and lay them all side by side in your drawer. Within the space of an hour, your belt storage will be completely transformed. We guarantee it will make it so much easier to get dressed in the morning!
Buys to help you organize your wardrobe
The Livingetc newsletter is your shortcut to the now and the next in home design. Subscribe today to receive a stunning free 200-page book of the best homes from around the world.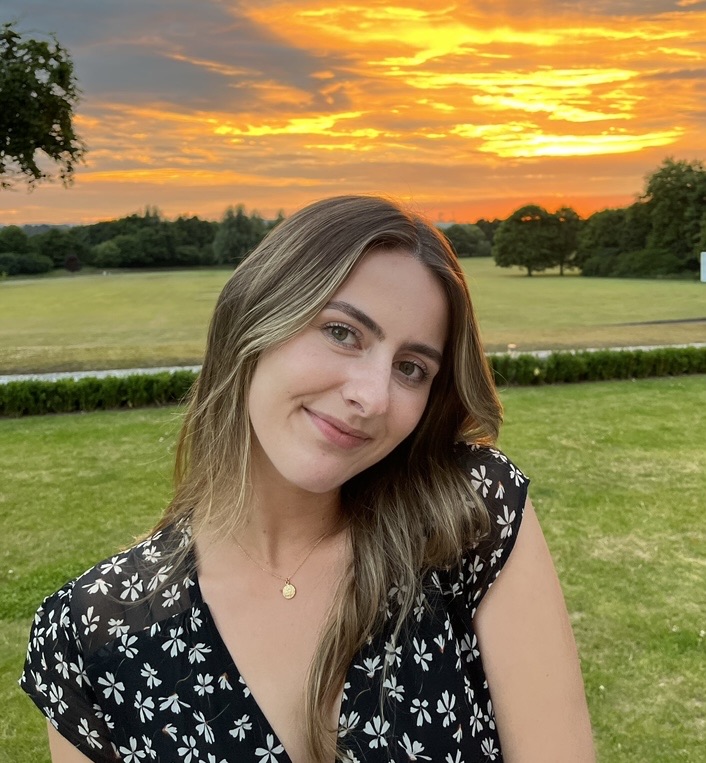 Amy recently completed an MA in Magazine Journalism at City, University of London, with experience writing for Women's lifestyle publications across arts, culture, and beauty. She has a particular love for the minimalist aesthetic mixed with mid-century furniture, especially combining unique vintage finds with more modern pieces. Her previous work in luxury jewellery has given her a keen eye for beautiful things and clever design, that plays into her love of interiors. As a result, Amy will often be heard justifying homeware purchases as 'an investment', wise words to live by.