Black Friday kitchen deals – coffee machines, Ninja smoothie makers, KitchenAids and more
Don't miss these Black Friday kitchen deals to make hosting over the holiday so much easier...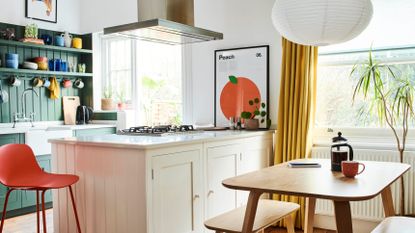 (Image credit: John Lewis)
Need a new set of pans to ensure Christmas hosting runs smoothly? Or maybe your older than you can remember kettle needs replacing? Or maybe you just want to treat yourself to Hotel Chocolat Velvetiser while it's on sale? Whatever you are looking for to update your kitchen, there are plenty of Black Friday kitchen deals to help you save.
All our favourite stores are cutting prices this weekend, so there has never been a better time to replace your appliances, stock up on serveware for Christmas or tick a few foodies off your gift list. So to make sure you don't miss the best bits we've rounded up all our top buys that are on sale right now. And if you are looking for more Black Friday deals, be sure to check out our hub page.
The best Black Friday kitchen deals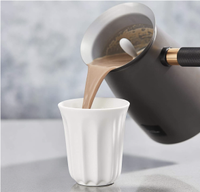 (opens in new tab)
Hotel Chocolat 472756 Velvetiser Hot Chocolate Machine | £109.95 £89 at Amazon (opens in new tab)
The Amazon Black Friday sale is the cheapest place to buy a Hotel Chocolat Velvetiser right now. This is actually the cheapest we have ever seen it since they are so popular they are so rarely on sale. You can pick from three colours – charcoal, copper, or white to suit your style, all of them are on offer.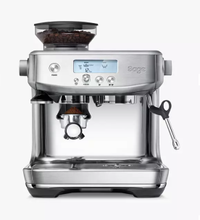 (opens in new tab)
Sage SES878BSS The Barista Pro Coffee Machine | £699 £599 at John Lewis (opens in new tab)
With so many of us working from now, investing in a good coffee machine that's going to replace your morning takeaway on the route to the office seems like a good plan to us.
This Sage model not only looks chic, but is really straightforward to use, creates barista-style coffee at the press of a button and it's bean to cup so you get the freshest flavours.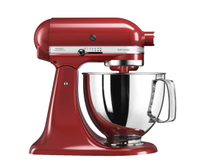 (opens in new tab)
KitchenAid Artisan 5KSM175PSBER Stand Mixer with 4.8 Litre Bowl | £499 £449 at AO.com (opens in new tab)
A KitchenAid has been on our dream kitchen wishlist for years now, and this seems like the deal to tempt us. That classic glossy red, the accessories that will make baking so much more enjoyable, and the fact all the attachments are dishwasher safe? How can we resist?
The Almond Cream model is also in the AO.com sale for all you neutral lovers.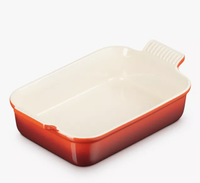 (opens in new tab)
Le Creuset Stoneware Deep Rectangular Oven Dish | £24 - £40 at John Lewis (opens in new tab)
The best thing about having good looking serveware is you can do the whole everyone helps themselves and it still looks really chic. There's plenty of Le Creuset pieces on sale at John Lewis this Black Friday in so many colours to suit whatever scheme you are going for on your table.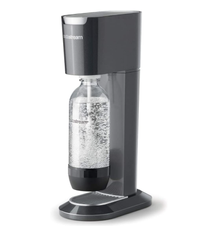 (opens in new tab)
SodaStream Genesis Sparkling Water Maker Machine | £99.99 £49.98 at Amazon (opens in new tab)
We love that soda streams are back! And they have shed their retro skin and become and really chic kitchen appliance, that's eco-friendly, easy to use you can pick between a light sparkle to full fizz depending on what you fancy.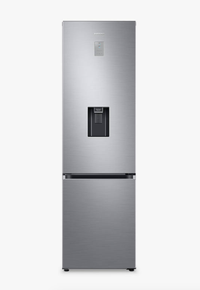 (opens in new tab)
Samsung RB38T655DS9 Freestanding 70/30 Fridge Freezer | £999 £689 at John Lewis (opens in new tab)
Black Friday is the perfect time to pick up those more pricey appliances that you know need replacing. There are so many great fridge offers going on but this Samsung one at John Lewis caught our eye because of that HUGE saving!
It's got the spacious capacity but still looks sleek with a slimmer design. Brilliant reviews on the John Lewis site too!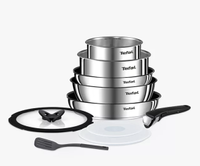 (opens in new tab)
Tefal Ingenio Emotion Stainless Steel Frying and Saucepan Set, 10 Piece |£158 £118.50 at John Lewis (opens in new tab)
Pans may not be the most exciting of buys, but there are some great offers going on that are not to be missed. Tefal are some of the best quality pans you can buy that are designed to last. What we love about this set is the removable handle, which makes them so much easier to store.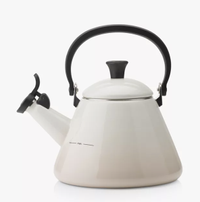 (opens in new tab)
Le Creuset Kone Stovetop Kettle | £85 £68 at John Lewis (opens in new tab)
This would make for such a lovely gift for the home lover that's on your list. The Le Creuset kettles are classic and you can pick from a few colours too, all of which are in the John Lewis sale.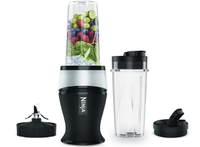 (opens in new tab)
Ninja Nutri Slim Blender and Smoothie Maker | £59.99 £49.95 at Amazon (opens in new tab)
The perfect buy to start the year, come January when you want to eat nothing but fruits and vegetables after a diet of cheese and wine, you'll be so thankful you invested in this Ninja Nutri blender.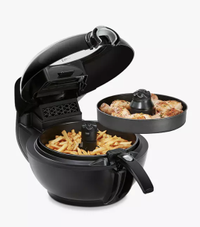 (opens in new tab)
Tefal ActiFry Genius XL 2-in-1 YV970840 Health Air Fryer | £269.99 £199.99 at John Lewis (opens in new tab)
This is such a handy piece of kit to have, not only is a healthier way to cook, the 2-in-1 technology makes it so much easier to cook two things at once, so you can have everything air-fried to perfection at the same time.