What is a keeping room? How to capture the essence of this kitchen trend that's all about curating a cozy spot to host guests
A cozy space where guests can relax while you're on cheffing duties sounds like the perfect solution to hosting dilemmas. So how do get the mood of a keeping room in your home?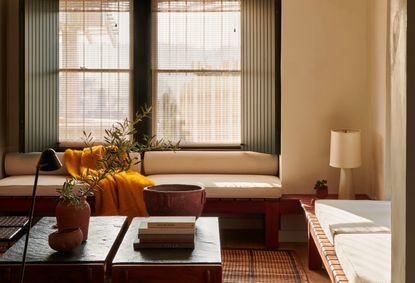 (Image credit: Patrick Bernatz Ward)
I'm an avid fan of open-plan kitchen layouts, merging functional and social spaces and meaning that chefs aren't exiled off to the kitchen and guests can feel part of the cooking process. So when I came across the term 'keeping room', I was instantly enamored with it.
Keeping rooms have a historical meaning, but there's a more contemporary take on the idea that's becoming more and more popular today. 'It's about creating a series of destinations within your home,' says Jo Littlefair, co-founder and director of Goddard Littlefair. 'This creates interest and delivers a change of pace for host and guest alike.'
So what exactly is a keeping room? And how do you go about getting the mood of one if you have a smaller kitchen? Read on for a guide to this re-blossoming interior design trend.
What is a keeping room?
Keeping rooms actually have a rich and storied history, originating in 18th-century American homes. A keeping room was typically an overflow space where people could benefit from the warmth of the kitchen without being in the way of the chef. Today, the keeping room is back in vogue, but instead of being taken advantage of as the warmest room of the home, with readily available central heating, these spaces are instead used as modern common areas for entertaining and blurring the lines between the traditional function of rooms.
A keeping room's location is still key. It must be close to the kitchen, inherently cozy, and function as a sort of overflow space for people to gather while the prep is happening. The guests can still be close to the action all the while giving the host some breathing space.
'Designing spaces that encourage guests and hosts to be able to relax together and break down formal frontiers is key to delivering successful living environments,' says Jo Littlefair, co-founder and director of an interior design firm, Goddard Littlefair. 'The kitchen has increasingly become the heart of the home and our designs for these areas aim to make them feel very much front of house and integrated into the living area rather than annexing off the different activities.'
What are the pillars of a good keeping room?
Aside from proximity to the kitchen, a keeping room should have a similar interior design to the kitchen but prioritize coziness and comfort. A kitchen can so often feel hard and cold because of the hard materials used to create kitchen islands, countertops, and readily cleanable surfaces. This is about blending the living space with the kitchen and introducing those softer furnishings to harmoniously bring the spaces together.
In a living room, where you might have comfy sofas and a large TV to encourage relaxation, you might want backless sofas or benches laden with cushions that are comfortable but won't leave your guests sinking back too far, helping to stimulate conversation. A keeping room might also require a central table at a low height where you can serve up appetizers and pre-dinner aperitifs.
To really ramp up the cozy factor, bring in soft furnishings like a rug underfoot, a throw or two, and a smattering of decorative cushions.
'Finding the right balance of smart-casual design for these areas is also key,' adds Jo. 'A host and their guests want to have an elevated experience but feel relaxed enough to unwind.' Think about how you do this through a cohesive color scheme. 'Remember to mix a range of pattern scales together in order to get that contrast right and always include some solid color so the pattern/ dominating color has something to then sit against,' says Jo.
'We try to add layers into our designs, by which we can mean playing with combinations of textures, color or pattern, but also the detail of furniture and lighting adds an element of intrigue to the interiors,' says Jo.
This home designed by Patrick Berntaz is a historic home in Lincoln Heights, Los Angeles, and the overflow space by the kitchen has a cozy feel and appeals to the home's sense of heritage. 'Local finishes and considered detailing lend themselves to a home that is both respectful of the past and conducive to the present,' Patrick says.
How to create a keeping room mood when you don't have the space
If you don't have space for a whole extra room adjacent to your kitchen, you can still create the feel of a keeping room by curating a cozy corner that reflects the keeping room aesthetic.
Think about how an unloved corner of the kitchen can be transformed with a small seating area and side table. Try and keep the space at countertop level or maybe introduce bar stools to bring keep the guests and the host working on the same level. Decorate your bar table top with a candle or small kitchen table lamp. Keep things cozy with cushions and soft furnishings.
Alternatively, take a section of an existing kitchen island or breakfast bar and add soft furnishings so guests feel they can lounge while watching you whip up a feast in the kitchen from the other side of the countertop.
How to light your keeping room
Keep kitchen lighting low level for your keeping room and refrain from overhead lighting. 'To create coziness in a space, add white lightbulbs to light fixtures or add a lampshade with warm colors,' recommends lighting product developer of MENU, Riccardo Longo.
'Additionally, it helps to place lamps in areas throughout the room that won't shine light directly into anyone's eyes. Another big plus is to have a dimmer on your light sources, this way, you can always control the amount of light in the room.
'For those warm, cozy lights, you can use a color range of 2500K to 2700K. The watt you need truly depends on the area you're trying to light up, dimmable bulbs help with this too.'
3 buys to create a keeping room aesthetic
$249
Honeycomb wool throw blanket
Add a little coziness and texture into your keeping room with one of these cozy throws. This throw is stylish, crafted in Germany by a 100-year-old family mill. It's available in a charcoal color but I like the latte colorway.
$90
I love the subtle pattern of this brown cushion that can add a coziness to an armchair or keeping room bench. Focusing on craftsmanship and pattern, the Grassetto Collection's handwoven fabric is made from natural tussar silk.
The Livingetc newsletter is your shortcut to the now and the next in home design. Subscribe today to receive a stunning free 200-page book of the best homes from around the world.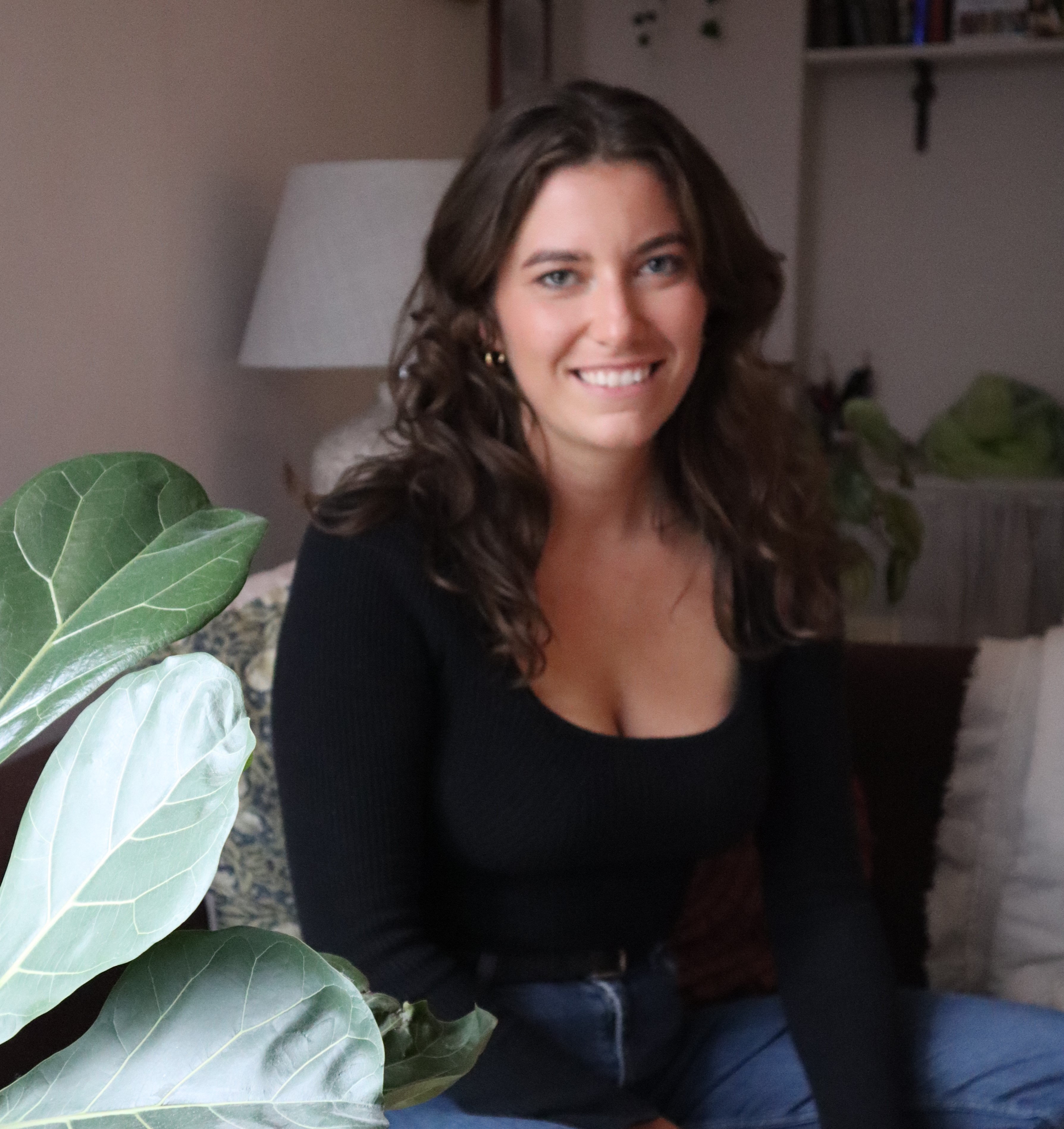 Livingetc content editor and design expert
Oonagh is a content editor at Livingetc.com and an expert at spotting the interior trends that are making waves in the design world. Writing a mix of everything and everything from home tours to news, long-form features to design idea pieces on the website, as well as frequently featured in the monthly print magazine, she's the go-to for design advice in the home. Previously, she worked on a London property title, producing long-read interiors features, style pages and conducting interviews with a range of famous faces from the UK interiors scene, from Kit Kemp to Robert Kime. In doing so, she has developed a keen interest in London's historical architecture and the city's distinct tastemakers paving the way in the world of interiors.