6 things you'll always find in people's homes who have super organized kitchens
Keep on top of clutter with these six organizing tools that no kitchen should go without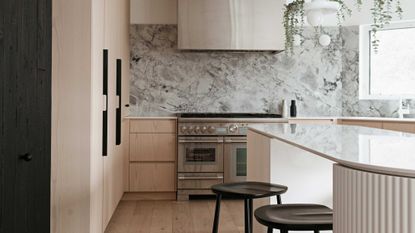 (Image credit: Sharon Litchfield. Design: Nako Design)
Even if you're the organized type, kitchens are notoriously difficult to stay on top of. As the heart of the home, they quickly become an unintentional repository for the likes of paperwork, wallets, and kids' toys, not to mention all the dirty dishes that pile up as soon as your back is turned. Before you know it, your countertop clutter has reached unbearable levels.
If you want to be the type of person with pristine kitchen surfaces who knows exactly where everything is, all of the time (and let's face it, who doesn't?) you'll need some ways to streamline your space and organize it better. The secret, say experts, is making sure everything you own has a designated spot where it belongs. Conquer this, and your neatly arranged kitchen soon becomes a super-organized, oh-so-satisfying space.
These words of wisdom are all well and good, but there's another trick professional organizers have up their sleeve that you'll want to know about - their core collection of trusty organizing tools. The organized among us aren't simply magicians - they rely on certain items to help them, and they all agree that they're things no kitchen should go without. What to know what they are? Here are six organizers that bridge the gap between an organized modern kitchen and a disordered one.
1. A Lazy Susan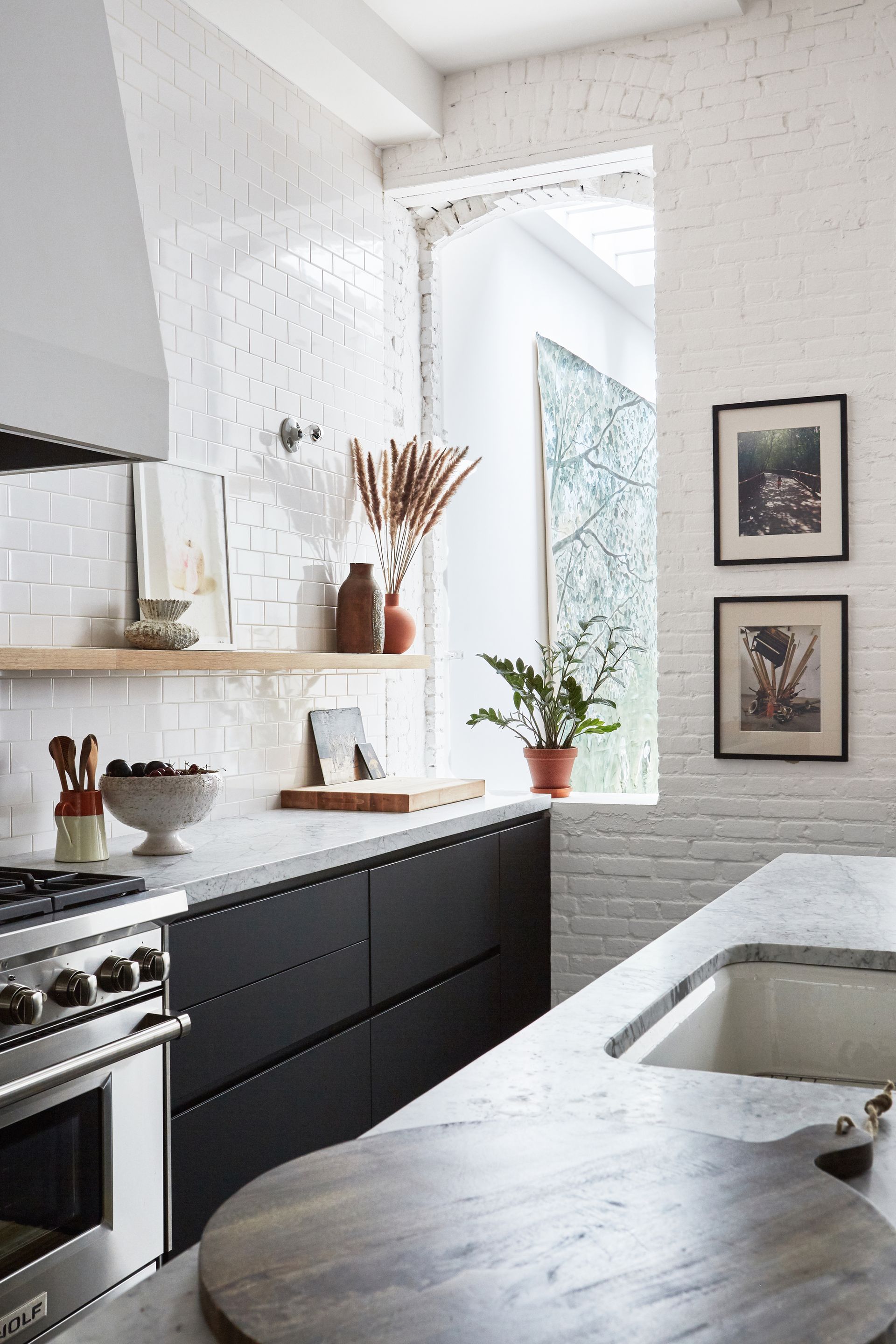 Lazy Susans were originally designed for serving food, but now they're probably more commonly used as an organizer to make things easy to reach. 'These are best used in upper cabinets for sauces, oils, and vinegar,' says professional organizer Di Ter Avest. 'They go side to side with the spice organizer (more on this later).'
As Di mentions, when it comes to how to organize kitchen cabinets, Lazy Susans are an absolute game changer. They make it possible to reach all those tins, bottles, and sauces that typically get lost at the back because they're hard to reach - a problem Califonia-based organizer Melissa Gugni frequently encounters in her job.
'So many of my clients love to cook and have many different oils and vinegars that they use frequently, but in a regular cabinet, only the ones in the front seem to get used,' she says. 'My trick is to use small lazy susans (usually a 10" is perfect). It may seem counterintuitive but while an extra large one will hold more, it means there's more opportunity for things to get lost in the middle.'
2. A spice rack
No kitchen is complete without a spice rack, especially if you're an avid cooker. But, according to Melissa, not just any one will do - you have to find one that's suitable for your space. And yet, with so many on offer - from freestanding carousel spice storage to wall-mounted racks - that's a job easier said than done.
'The "right" spice jar holder for your space is a must,' she says. 'Whether you store them on risers in a cabinet, horizontally in a drawer, or on a rack inside a cabinet door, organized people pick the right solution based on the number of spices they have and where they use them most often. Remember to not store them above your stove though as the heat will damage them.'
The best way to store spices really depends on your individual situation, but we prefer space-saving options that help maximize the utility of your kitchen. You should also consider proximity to your stove and the main countertop for preparing food. 'Depending on the kitchen configurations, my two preferred ways to organize spices are in cabinets next to the stove or a drawer near the stove,' says Di. 'I love and use the spice rack by YouCopia, available at Amazon. It's easy to assemble and saves so much space.'
3. A holder for kitchen towel
We all start using kitchen paper towels with the intention of being more organized and keeping on top of mess, but all too often, it becomes more of a hindrance. When you don't have a designated holder for your kitchen roll, not only will you not be able to find it when you need it, but it's bound to start unraveling across your worktop and leading to unnecessary waste.
It comes as no surprise then that another kitchen organizer you'll find in every organized person's home is a kitchen towel holder, and Melissa is a big advocate. 'Many homes that I work in have a roll of paper towels that roam around the kitchen without a clear home,' she notes. 'Whether it's concealed inside a cabinet door or on a pretty countertop holder, consider giving yours a place where everyone knows where to find it.'
4. An under-sink organizer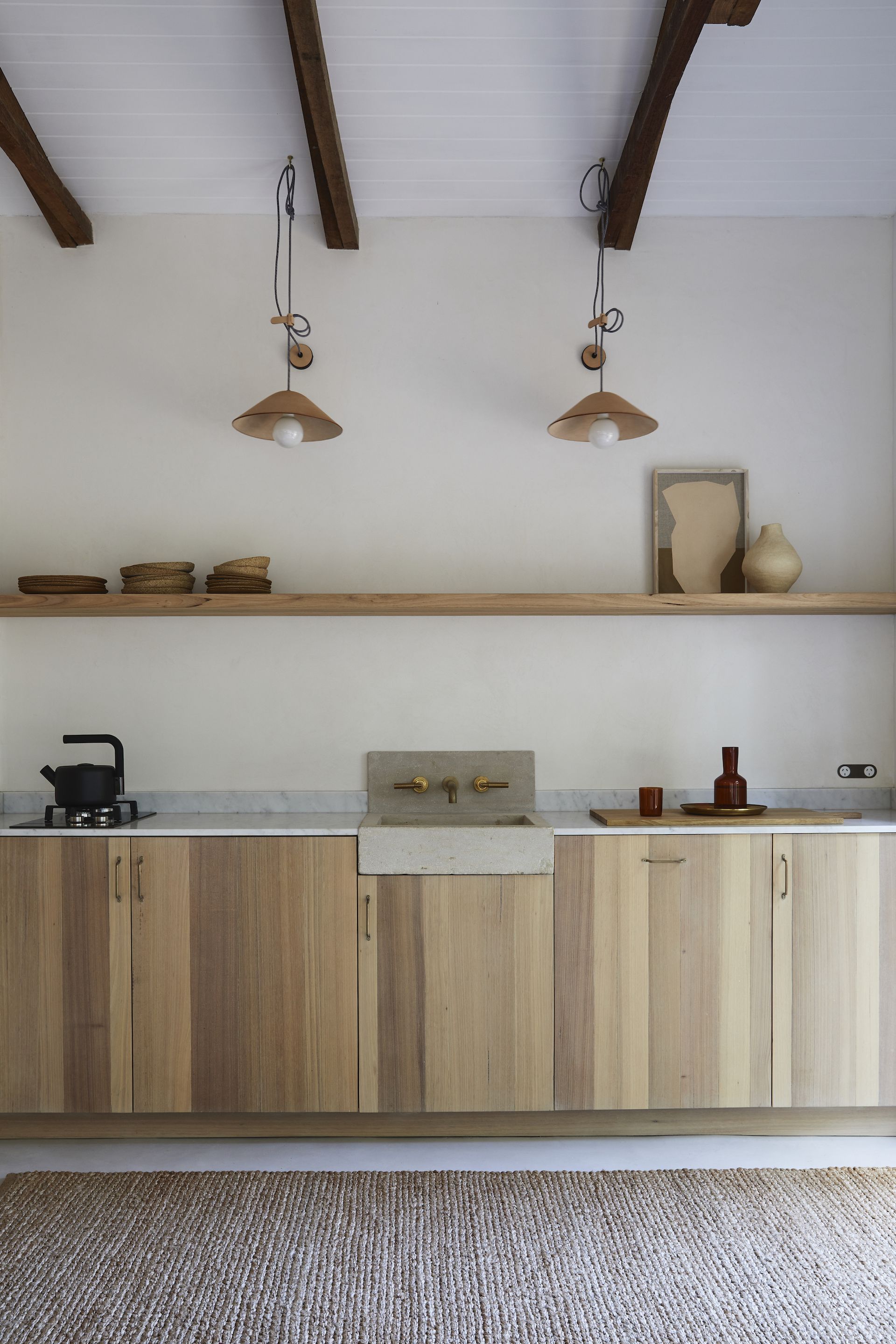 Most of us are guilty of not using our space to its full potential, and one particular place that frequently goes unused - or not used efficiently - is the cupboard under the sink. If you want to organize kitchen cabinets properly, including this oft-overlooked one, an under-the-sink caddy is a great investment and a go-to tool for many professionals.
'The problem with this space is it can become very messy quickly,' Di explains. 'Use containers, bag organizers, dish pods, and trash bag dispensers to keep your cleaning supplies easy to reach.' As Di alludes to, this spot is best reserved for cleaning products and detergents. If you want to take your organization one step further, we love this sliding caddy organizer from Amazon which keeps all your products neatly arranged and easy to reach.
5. Drawer dividers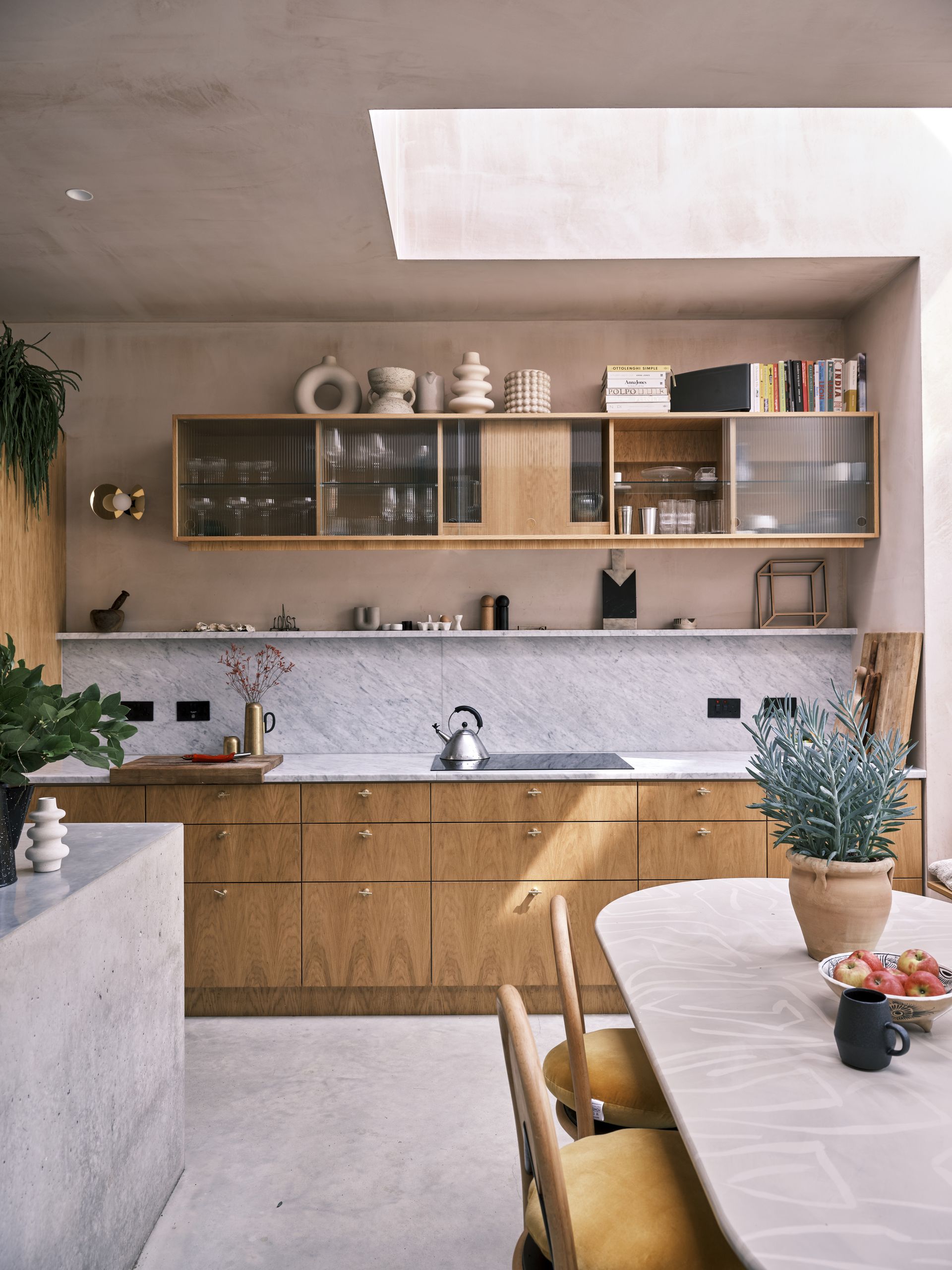 Most kitchens have a drawer of some kind, but organizing your kitchen drawers can be a real challenge. Too many of us adopt an 'out of sight, out of mind' approach and shove miscellaneous things into our drawers until they become a disordered mess. Organized people, on the other hand, will always drawer dividers to make this shallow space more useful.
'Depending on what you keep in the drawers, you should use the best drawer dividers for those items,' says Di. 'Acrylic dividers are easy to clean and are best used for utensils and other small items while bamboo dividers are great for cooking utensils, "junk drawers", and to contain other larger items.' We recommend purchasing adjustable dividers over modular ones so that you configure the space to suit your needs.
6. A plastic bag organizer
The year is 2023 which means plastic bag organizers exist. You might not be aware of them, but these nifty innovations are an absolute must for anyone who suffers with the dreaded 'bag of bags'. We all hang on to plastic grocery bags in a bid to reuse them and do our bit for the planet, but they quickly take over an entire cabinet to the point where you avoid opening the door in fear of them tumbling out into a tidal wave of polyethylene.
I appreciate that folks like to reuse their grocery bags, but the downside is that I see tangled messes of bags in many of my client's homes,' explains Melissa. 'Keeping bags contained in a dispenser takes up less room and also designates a specific place that everyone knows where to put them and where to get one.' We're big fans of the compact grocery bag dispenser from YouCopia. It fits far more bags than you think would be possible, and the sleek design easily nestles into a cabinet.
Ready to make your kitchen ten times more efficient? These six items are a one-way ticket to the organized space of your dreams.
The Livingetc newsletter is your shortcut to the now and the next in home design. Subscribe today to receive a stunning free 200-page book of the best homes from around the world.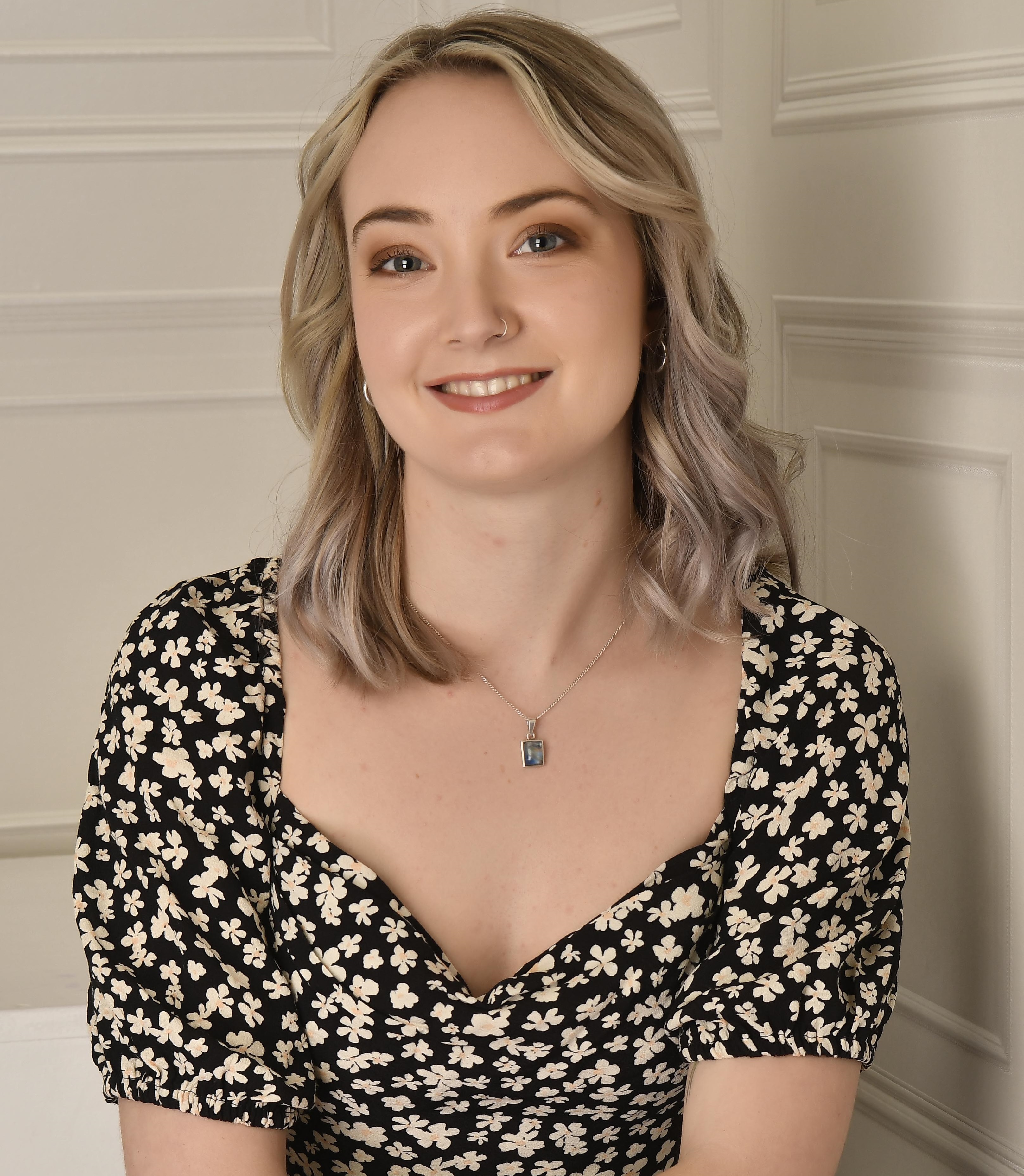 Lilith Hudson is the News Editor at Livingetc, and an expert at decoding trends and reporting on them as they happen. Writing news, features, and explainers for our digital platform, she's the go-to person for all the latest micro-trends, interior hacks, and color inspiration you need in your home. Lilith discovered a love for lifestyle journalism during her BA in English and Philosophy at the University of Nottingham where she spent more time writing for her student magazine than she did studying. After graduating, she decided to take things a step further and now holds an MA in Magazine Journalism from City, University of London, with previous experience at the Saturday Times Magazine, Evening Standard, DJ Mag, and The Simple Things Magazine. At weekends you'll find her renovating a tiny one-up, one-down annex next to her Dad's holiday cottage in the Derbyshire dales where she applies all the latest design ideas she's picked up through the week.