5 shelf styling trends for 2024 designers are using now to create rooms full of personality
These shelf styling trends have emerged from the designer homes that look characterful and charming - how to use them to give your own space heart and soul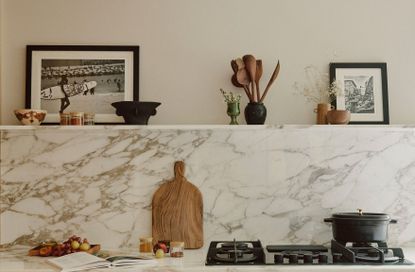 (Image credit: Kensington Leverne. Design Maison August; Atelier Ochre)
Shelves are a great opportunity to hone your vignette skills. A curated, considered display of your favorite decorative items can make your home feel warm and full of character. We've seen shelf styling really take-off in recent years, with homeowners keen to hone their vignette skills, learning how best to create a beautiful 'shelfie'.
While I love the considered look, getting your shelf perfect is all about not making it look too painstakingly planned - you want it to feel organic and natural too. I've spoken to the designers who know a thing or two about the perfect 'shelfie' to find out what our living room, bedroom or kitchen shelves will be looking like in 2024 - here are five of my favorite shelf trends to keep your eyes peeled for.
1. Go end-to-end and ditching the floating look
In recent years, the go-to shelf style was to have smaller shelves stacked one on top of the other, often staggered along the wall to create that floating look.
The drawback of this style is that they don't make the very most of the wall space. As open shelving has become more and more popular, we want to make the very most of our walls and use every inch for wall display space. In the place of this floating look, we're noticing a switch to wall-to-wall shelving that stretches from one end of the room to the other.
Whether it's running along the top of your kitchen backsplash, spanning the length of the room, or that living room alcove shelving, the general move is towards shelves that make the most of the space you have.
2. Decorate your shelf with one-off pieces
Shelf styling has seriously gained traction in recent years, with social media full of homeowners keen to show off their perfectly curated 'shelfie'. We're big fans of the shelfie movement but want to encourage you to keep your shelving unique. As living rooms with open shelving used for decorative display become more and more popular, we encourage you to make sure yours doesn't look like everyone else's and keep things personal.
'If you style a shelf with a collection of brand-new matching items from a big-box store, you're going to have a generic and un-interesting composition,' says Ming Thompson, Principal of San Francisco-based design firm, Atelier Cho Thompson. 'It's better to layer on a diverse range of objects, new and old.' Plates are one example of unique objects that look great on shelves. They have a touch of the modern farmhouse feel about them but can look super contemporary and cool.
'When styling shelves, I like them to feel layered, collected, and meaningful. I often mix books, vinyl records, and artwork to create visual interest,' agrees Molly Torres Portnof of DATE Interiors.
3. Focus on getting a mix of visual elements
Mixing the height, shape, and texture of the items you display on your living room or kitchen shelf remains crucially important as we move into 2024. We want to step away from that over-curated look, but careful placement of your shelf decor is just as important as it has ever been.
'Styling a shelf is about considering composition,' says Joanne Swisterski, Toronto-based architect.
'It's no different than a painting. Put something small next to something big, put something shiny next to something matte, something dark next to something light and so on.'
Make sure there is balance in lights and darks, sizes and textures, and use space to your advantage. 'In terms of space, you don't want it overloaded, but not sparse either. Have clusters of a few things, and then breathing room.'
'When styling shelves we like to pay attention to groupings and different shapes, so you don't want anything stacked identically on top of each other,' adds Shea McGee of Studio McGee. 'We also want to balance shapes on the opposite side. Also think about heights on levels so place objects on stacks of books to fill the space.'
4. Go for wall niches in the wall
Totally reinventing the standard shelf look is the wall niche. Introducing rounded shapes and appealing to the ongoing trend for organic curves in the home, going for an arched niche or rounded cubbyhole type shelf can give your home a minimaluxe flair and Mediterranean feel.
Filled with vases, books, small sculptures or candle tapers, each cubbyhole becomes an opportunity for a stand-alone vignette, just bear in mind that these niches don't work with every wall and getting your dream cubbyhole might involve a bit of restructuring. One option is to double the depth of the existing facade, then draw on your shapes using chalk before digging in, carving your shapes.
You don't have to dig your shelf too far in, and if you go for a shelf that is too deep, the alcoves might feel dark and gloomy where they should feel uplifting and bright. This brick wall designed by Fabric Architecture has been covered in plaster to create that smooth effect and there are even spotlights on each shelf to illuminate the decorative item.
5. Move away from a minimalist color scheme
Finally, color is evolving when it comes to shelf styling. As people tentatively started using their shelves as spaces to style, color palettes for shelves were typically minimalist with neutral colors and plenty of white, keeping things calm and relaxed.
But more and more, as our shelves become more personal spaces, homeowners are feeling brave with decor and color. Items that you might not have considered are making their way into our shelving displays and we're enjoying the bolder, brighter look.
Always pick the color scheme for your shelf based on the wider scheme of the kitchen or room. Your shelf is where you can go a bit braver with pops, but don't overdo it. Use a painting leaned against the back of the shelf wall as a starting point and pick colors from the painting's palette for the other decorative objects on display.
In this example by Beata Heuman, the designer has even painted the shelf back a vivid green to really make the space pop. Paint color is another clever way to give your shelves color if you don't have colorful decor.
3 shelf decor buys to buy now
The Livingetc newsletter is your shortcut to the now and the next in home design. Subscribe today to receive a stunning free 200-page book of the best homes from around the world.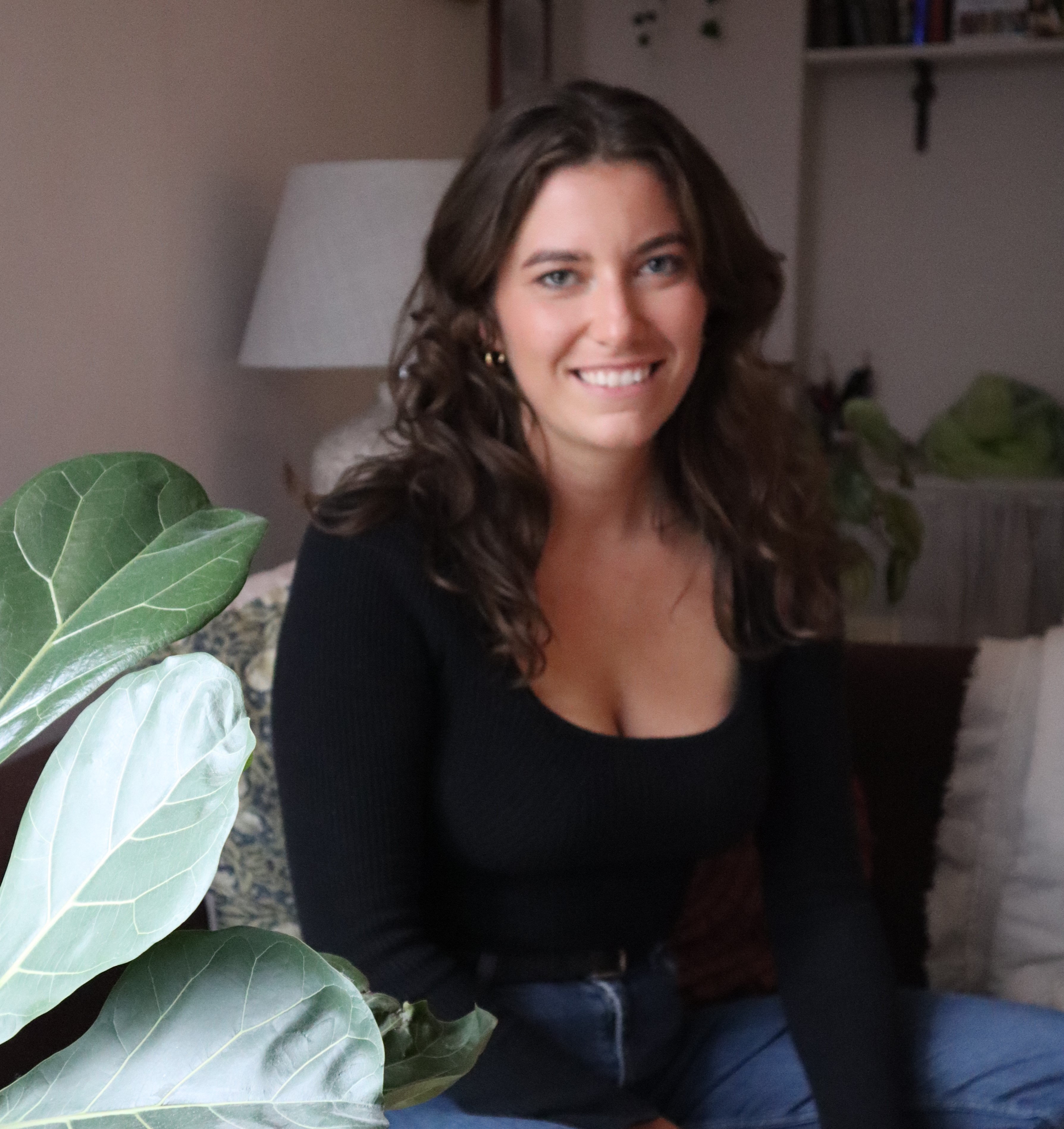 Livingetc content editor and design expert
Oonagh is a content editor at Livingetc.com and an expert at spotting the interior trends that are making waves in the design world. Writing a mix of everything and everything from home tours to news, long-form features to design idea pieces on the website, as well as frequently featured in the monthly print magazine, she's the go-to for design advice in the home. Previously, she worked on a London property title, producing long-read interiors features, style pages and conducting interviews with a range of famous faces from the UK interiors scene, from Kit Kemp to Robert Kime. In doing so, she has developed a keen interest in London's historical architecture and the city's distinct tastemakers paving the way in the world of interiors.